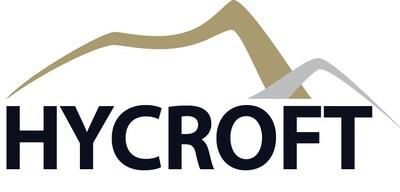 DENVER — Jack Henris and James Berry are the latest additions to the Hycroft team, as the company has looked to review its organizational structure and identify technical and operating needs. Henris will serve as the company's next executive vice president and COO, while Berry will become Hycroft's vice president of exploration and geology.
"We worked quickly to identify critical roles and find highly experienced candidates to strengthen the technical and operations group in order to position Hycroft for a successful future," President and CEO Diane R. Garrett said. "Under new leadership, we are so pleased with the incredible talent we've attracted to our team, and the addition of Jack is a key element to our success."
"I am confident that we now have the right team aligned with our goals and objectives and we are well positioned to execute on the development strategy for Hycroft," Garrett added.
Henris comes to Hycroft with more than 35 years of experience in senior operations positions with major mining firms including serving as general manager of two mines at Newmont Mining Corp., where he was responsible for surface and underground mines and processing facilities, including roasting, flotation and oxide milling, and heap leach pads. At Barrick Gold Corporation, Henris worked as mine operations supervisor and senior mine planner at the Goldstrike Mine. At Goldcorp Inc., he was vice president, mining and geotechnical.
With a background in on the ground experience managing several open pit and underground mines with both heap leach and milling/refractory oxidation processing operations, Henris has a specific focus and experience in establishing safety cultures, reliability, and cost control programs. He comes to Hycroft from Stantec Inc., where he was a senior mining consultant providing his technical expertise on mine planning, engineering support, feasibility, and optimization studies for several mining projects. Henris holds a Bachelor of Science in geological engineering from the South Dakota School of Mines and Technology.
James Berry joins Hycroft as vice president, exploration and geology. Berry brings more than 30 years of experience in geology and exploration to the Hycroft team. His previous roles includ progressively senior technical positions with successful hard rock mining companies including Romarco Minerals Inc., Barrick, and Homestake Mining Company. He is a mine geologist with ore control expertise, metallurgical expertise and geologic domain interpretation and modeling. Berry has a proven track record of establishing successful exploration and geology programs often leading to significant growth in mineral resource and reserves. At Romarco's Haile Gold Mine, his reinterpretation of the geology and resource led to the discovery of over five million ounces of gold, including two high-grade underground targets. Berry earned his Bachelor of Arts in geology from the University of Tennessee and is a Qualified Person in accordance with the Securities and Exchange Commission's new mining rules.
The process group, which includes metallurgical and laboratory services, crushing, heap leach, Merrill-Crowe and refinery operations, is being led by Kenji Umeno. Umeno has held metallurgist and chief metallurgist positions with Newmont, Freeport McMoRan Inc. and Equinox Gold Corp., where he was the process operations manager for the 70,000 tons-per-day Mesquite Mine in California. With Fluor Canada Ltd. he held the position of process engineer and led many process technology developments for feasibility stage projects. At Hycroft, Umeno has added a pad supervisor and lead person, and crews have been restructured to self-perform heap leach operations with contractors being phased out. The metallurgical group has been reorganized to focus resources on oxidation as well as operations support and welcomes the addition of two senior metallurgists well-versed in refractory processing and geo-metallurgy.
The company has attracted 11 key technical and operations personnel experienced in mine planning, maintenance, process, metallurgy, stakeholder/regulatory engagement, and engineering. These seasoned superintendents, supervisors and senior technical professionals with up to 30-years of experience will be key to Hycroft's success as it drives safety and health programs, improves operating efficiencies, builds mine facilities and infrastructure, and operates responsibly.