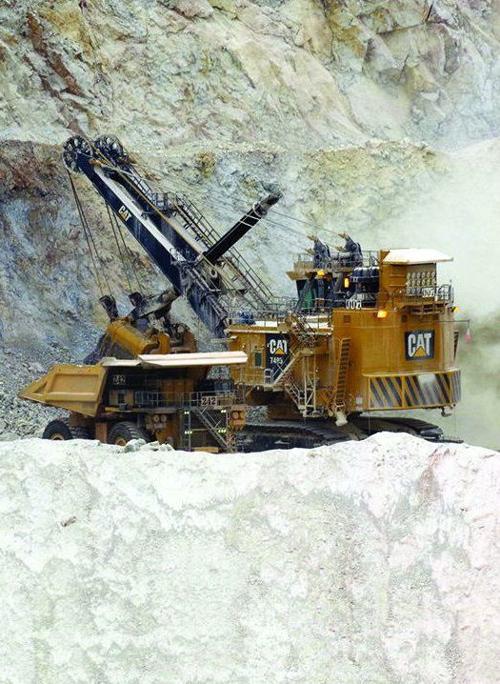 WINNEMUCCA – The Bureau of Land Management has signed a record of decision allowing the Hycroft Mine west of Winnemucca to expand its precious metals operations and extend mining from 2024 to 2039.
The decision announced Tuesday also extends ore processing activities until 2041.
The BLM selected the preferred action alternative, "which results in a take of only one eagle territory," the agency announced. Hycroft Resources and Development Inc. has requested authorization from the U.S. Fish & Wildlife Service to remove inactive eagle nests and a 30 year incidental take permit for golden eagles under the Eagle Act.
Numerous other environmental factors were analyzed.
You have free articles remaining.
The mine is back in operation after a shutdown in 2015. It is expected to employ 515 workers when in full operation.
"We restarted the mine earlier this year and have been ramping up slowly," Tracey Thom, vice president of environmental and corporate affairs for Hycroft, said in September. "The main goal of this slow restart is to demonstrate an oxidation process that we developed for sulfide material in a heap leach setting."
The company currently has about 120 employees at the mine.
After Allied Nevada Corp. emerged from bankruptcy in October 2015 the name of the company was changed to Hycroft Mining Corp.
Subsidiary Hycroft Resources and Development Inc. operates the gold and silver mine in Humboldt and Pershing counties.
The company will extend the mine's boundary to the east, construct a new tailings facility and associated haul road, construct a new heap leach facility, expand the Brimstone open pit below the groundwater table, construct dewatering facilities for Brimstone, expand a waste rock facility, and expand haul roads.