Newmont brings first autonomous haulage fleet to gold mining industry
DENVER - Newmont Corporation announced Feb. 19 that its Board of Directors unanimously approved investment in an Autonomous Haulage System at Boddington in Australia to enhance safety and productivity, while also extending mine life. Once fully operational in 2021, Boddington will be the world's first open pit gold mine with an autonomous haul truck fleet.
"Not only does Boddington continue to deliver strong performance, our investment in autonomous haul trucks will generate an internal rate of return greater than 35% with a more controlled and efficient haulage operation," said Tom Palmer, president and chief executive officer. "We are also uniquely positioned in the gold sector to support effective implementation and operation of the fleet thanks to the technical capabilities and previous experience of leaders in our business. Simply put, Boddington will be a safer, more productive world-class gold mine in a top-tier jurisdiction."
Total net investment in Boddington's AHS will be $150 million, with efficiencies expected to extend the mine's life by at least two years. The company also sees additional upside potential from the replication of the AHS at other Newmont operations.
Newmont said Boddington's autonomous Caterpillar haul trucks will feature rigorous safety controls that reduce employee exposure to potential vehicle interactions. No injuries have been recorded from AHS operations since their introduction into the mining industry. Newmont is also executing a people strategy at Boddington, providing opportunities for reskilling and redeployment of haul truck drivers to other roles supporting the AHS.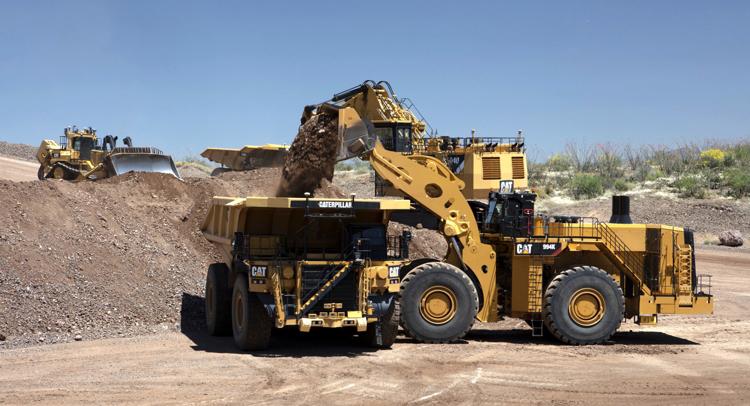 Boddington is Western Australia's largest gold producer, delivering 709,000 ounces of gold and 77 million pounds of copper in 2018. The mine directly employs approximately 2,000 people.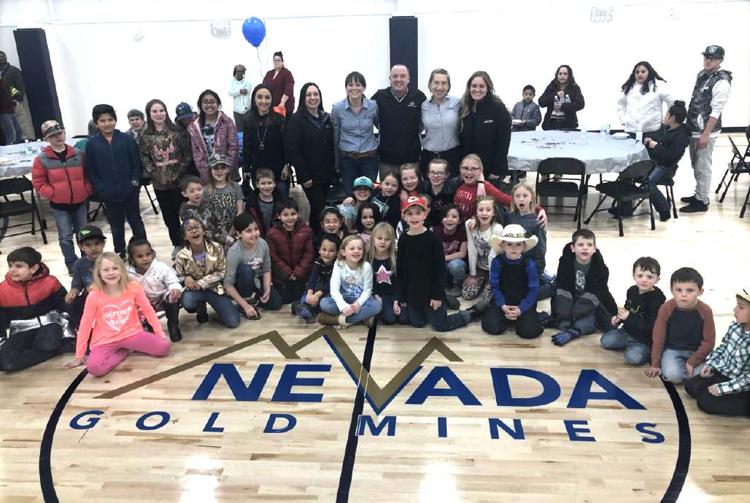 Nevada Gold Mines contributes to Boys & Girls Club
Nevada Gold Mines contributed $135,000 to the Boys & Girls Club for the gym floor at the new William N. Pennington Boys & Girls Club in Wells.
"Nevada Gold Mines is committed to building stronger communities with a focus on education and health programming," Nevada Gold Mines Executive Managing Director Greg Walker said. "Our recent investment in the Wells Boys and Girls Club gymnasium will help to support healthy lifestyles among our youth while simultaneously providing an additional meeting space that will benefit the Wells community."
The new facility includes a gymnasium, full service kitchen, computer lab and multi-purpose lobby.
"The new club has the capacity to serve every child in the Wells community and will be used for Boys & Girls Club programs, youth sports, community events, and much more," said Rusty Bahr, CEO of the Boys & Girls Clubs in Elko County.
North Shore Steel acquires Ford Steel
North Shore Steel has announced that it has acquired Ford Steel effective Dec. 9, 2019. Ford Steel was founded in St. Louis, Missouri in 1945 and specializes in abrasion and impact resistant plate, bar, and other steel products and services for the mining, rock aggregate, and construction industries nationwide.
"This acquisition is an important step in North Shore Steel's strategic growth plan, and we are excited to join forces with the highly experienced and capable team at Ford Steel," said Byron Cooper, president of Houston-based North Shore Steel.
"North Shore Steel shares our family-values and dedication to customer service and product quality, so this really is a great fit for both companies," said Tony Morrison, general manager of Ford Steel. "Ford Steel can now offer more extensive processing capabilities and a full complement of structural steel products to our customers."
The business will operate under the Ford Steel name and will retain its locations in Elko and in St. Louis, Missouri. Ford Steel in Elko is next to the new Komatsu Equipment Co. service center.
Cashman partners with Getman
LAS VEGAS - Cashman Equipment and the Getman Corporation have announced the formation of a business partnership effective Dec. 17, 2019. Cashman Equipment will become the exclusive dealer and distributor of Getman's underground, mining-specific equipment throughout their territory in Nevada and the Eastern Sierras.
Cashman said in press release that the Getman product line complements Cashman's line of Caterpillar Underground Mining equipment. Getman's diesel-powered equipment is designed for hauling, building, and supporting underground mining operations in a safe and efficient manner. Experienced mining service technicians and parts ordering specialists from Cashman and Getman will collaborate with locally-based parts warehouses throughout Nevada to provide customer support.
"As the underground mining industry continues to evolve, the need for reliable, advanced support equipment like Getman will become an even more critical tool for the success of a mining operation," said Todd Gilligan, Cashman Equipment's general manager of sales, marketing and rental.
In addition to Getman's full suite of underground support equipment, a product line which Cashman and Getman believe mining customers will benefit from is the support manufacturer's line of shotcrete spraying and transport vehicles. Their current sprayer is designed to deliver smooth, consistent application of shotcrete in any stage of the underground mining cycle.
APM creates 3D model for Gooseberry project
VANCOUVER, B.C. - American Pacific Mining Corp. announced Feb. 13 that it has created a new 3D model for the high-grade Gooseberry Gold-Silver Project in the Ramsey Mining District of Storey County, east of Reno.
The property, 42 unpatented claims over approximately 708 acres, was staked by APM in April 2019 and was followed up by a sampling program in June.
Historical underground sampling data from the project has been put into 3-dimensional space for the first time. The company said the leapfrog model shows a clearly defined, nearly vertical vein structure with very prospective grades of gold and silver displayed in gold equivalent.
Watch a video about the project at youtu.be/Td9DdmkWHIQ
Enertopia working on lithium project
KELOWNA, B.C. - Enertopia Corporation announce Feb. 13 that it has concluded a royalty agreement contract for its lithium project in Clayton Valley, Nevada. Clayton Valley is in Esmeralda County in southwestern Nevada, about halfway between Reno and Las Vegas.
Enertopia has signed a 1% royalty agreement with respect to any future commercial lithium production from its Clayton Valley claims in exchange for $200,000. The company has a right of first refusal to repurchase the royalty upon any proposed sale by the royalty holder to a third party.
The next step is to commission a 43-101 report so Enertopia can disclose to the marketplace the size and grade of the company's lithium deposit. After that, the company plans to resume leach testing.
Enertopia is exploring strategic business combinations and is in early talks on potential joint ventures and strategic alliances.
American Lithium commences 2020 drill program
VANCOUVER, B.C. - American Lithium Corp. announced Feb. 12 that crews have returned to commence a 2020 drill campaign on the company's wholly owned 4,000 acre TLC sedimentary lithium project.
Drilling at TLC in 2019 resulted in the completion of 18 RC drill holes totaling 5644 feet and 5 core holes totaling 1600 feet for a total of 7244 feet. The work established a large near-surface relatively flat laying, free digging lithium target which is easily accessible by road and only 12 miles from the mining center of Tonopah, Nevada.
Harris Exploration Drilling and Associates Inc. is scheduled to drill five holes totaling 2,500 feet of 5.5" diameter reverse circulation drill sampling to increase the scope and eventual valuation of this prospective lithium-bearing claystone-rich environment.
Lithium claystone mineralization is found consistently across nearly four square miles of the project and appears to extend north and west into the basin.
American Lithium said preliminary hydrometallurgical testing demonstrates that lithium will effectively leach from the project area claystones with increased extraction quantity and quality relative to process times, providing opportunities for highly scalable future commercial extraction scenarios.
Plans progress for carbon-neutral lithium project
VANCOUVER, Canada – Lithium Nevada Corp.'s Thacker Pass lithium claystone project is continuing to make progress, and a notice of intent to prepare an Environmental Impact Statement for the project was published by the Bureau of Land Management on Jan. 21.
The Thacker Pass project is near Orovada in northern Humboldt County. It is 100 percent owned by Lithium Nevada, which is a wholly-owned subsidiary of Lithium Americas.
"The initiation of the EIS process by the BLM is a major accomplishment and milestone toward developing Thacker Pass as a low-cost and environmentally responsible source of lithium chemicals in the US," said Jonathan Evans, Lithium Americas' president and CEO.
"The Thacker Pass Project is being engineered to produce low-cost, battery-quality lithium products reliably and at scale; however, the environmental design is a point of pride for the project team," said Alexi Zawadzki, CEO of Lithium Nevada. "Our goal is to produce the first carbon neutral lithium products, representing an innovative benchmark in the industry. Our vision is for a more sustainable battery supply chain in the US, with cathode and cell manufacturing located in close proximity to the proposed Thacker Pass mine site."
Lithium Americas hopes to begin construction on Thacker Pass in early 2021. During the proposed two-year construction and commissioning period, it is anticipated that approximately 1,000 jobs will be created. Approximately 350 high-paying jobs are anticipated during Phase 1 operations.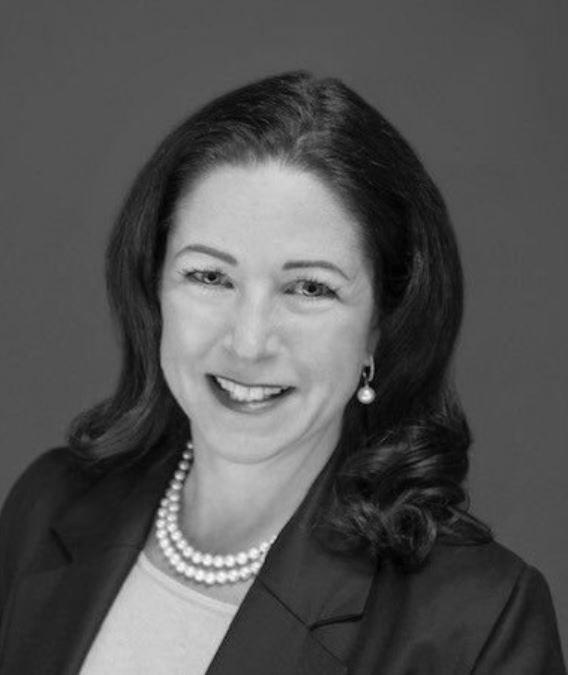 Paramount Gold Nevada appoints Rachel Goldman as CEO
WINNEMUCCA - Paramount Gold Nevada Corp. announced Feb. 10 that Rachel Goldman, CDI.D, has joined the company as Chief Executive Officer and a director. Paramount's Chairman of the Board, Rudi Fronk, said, "The appointment of Ms. Goldman completes the formation of an executive leadership team with the combined skills the company needs to play a larger role in the US gold mining industry."
The three-person executive leadership team also includes President and CEO Glen Van Treek and CFO Carlo Buffone.
Paramount has assembled a large base of US gold resources and recently advanced its 100%-owned Grassy Mountain gold project in eastern Oregon through pre-feasibility and permitting.
Paramount also owns a 100% interest in the Sleeper Gold Project in northern Nevada. The Sleeper Gold Project, which includes the former producing Sleeper mine, totals 2,322 unpatented mining claims over approximately 60 square miles. The Sleeper Gold Project is host to a large gold deposit (over 4 million ounces of mineralized material) and the company has completed and released a positive Preliminary Economic Assessment.
"I am thrilled to be joining the team at Paramount which has done an exceptional job of managing the permitting process for Oregon's first modern gold mine," Goldman said. "I look forward to helping the company get the recognition it deserves for what has been accomplished to date, as well as for the tremendous resource potential we have in Nevada, the world's best mining jurisdiction."
Goldman brings 20 years of experience in institutional sales, most recently as managing director of institutional equity sales for a major Canadian brokerage firm.
Be the first to know
Get local news delivered to your inbox!