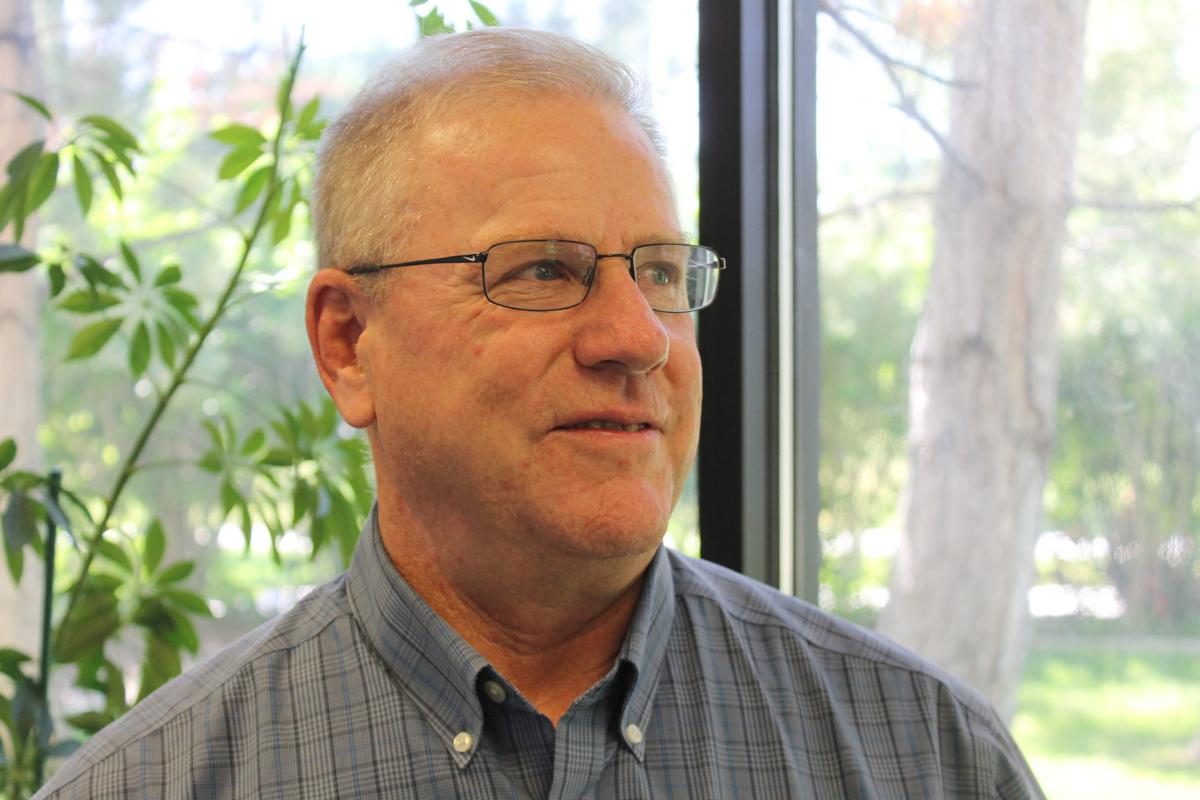 ELKO — These are busy days in Nevada's mining industry, with exploration of minerals other than gold and silver growing and new projects underway or planned.
Joel Lenz, the mining industry specialist for the Nevada Governor's Office of Economic Development, provided an update to the Mining Quarterly in May on exploration and mining projects around the state. His report follows:
Vanadium
There are four deposits of vanadium that are known in Nevada at this time. Three of them are under active development, by three different companies. They're all small companies, but all are working diligently in bringing those projects to life.
The one that's furthest advanced is owned by Prophecy Development Corp. which has the Gibellini deposit outside of Eureka. The company is very active right now.
First Vanadium has the Carlin project just south of Carlin, and the company released its first resource estimate late this winter. The company is working on a preliminary economic assessment of that deposit, so that project is advancing and looks very promising as well.
The third vanadium project is Iron Point, which is owned by Victory Metal. It's a new project. The company has been drilling and is continuing to advance that project right now, so that's pretty exciting.
Vanadium is an alloy used to strengthen steel. It was not too exciting a metal in the past because it just followed the steel market. When steel consumption went up, vanadium prices went up, and when steel consumption went down, they went down.
Last year, China revised its requirements for vanadium in alloys for reinforcing bar. That made China a net importer of vanadium rather than an exporter, which really drove the price up.
That's pretty important, but the other really important story for vanadium is that it is used in what is called a vanadium redox flow battery. This is a new type of battery used in renewable energy plants. If you have a big wind farm or a big solar power plant, the sun only shines half the day. For the other half of the day, you want to store that excess power for use when the sun isn't shining, and vanadium redox flow batteries are used for that purpose. They're very large batteries that are about the size of one of those shipping containers that go across the ocean. They have long life cycles with their recharge and discharge capability.
Because there are no vanadium deposits currently being mined in the United States, these in Nevada could be the first ones and could be very important in playing a role in renewable energy. Part of Nevada's strategy is to continue to develop the renewable energy resources in the state.
Up until now, vanadium has been mined primarily in China, Russia and Brazil.
Molybdenum
Molybdenum is another metal primarily used as a steel alloy. It is also used in molybdenum disulfide, a lubricant used to enhance the properties of lubricating greases in rotating machinery.
Nevada is a very small producer of molybdenum right now, with just a little byproduct production at the KGHM Robinson copper mine outside of Ely. However, General Moly has the very large deposit, Mt. Hope, outside of Eureka, and the company is going back through its permitting and financing phases after a long lull to bring the project to production.
If that comes into production, it will be a primary moly producer and a very large one in the state of Nevada with a very long mine life.
You have free articles remaining.
The U.S. Bureau of Land Management released a revised draft environmental impact statement on Mt. Hope in March.
Lithium
Mining Quarterly has written about a few lithium projects, including the Lithium Nevada Thacker Pass Project in Humboldt County. That one is the most advanced and probably the highest-grade clay deposit in the state and in the world, and it is moving forward.
The company should submit its plan of operation sometime this year, which would begin the permitting process. Lithium Nevada has stated that they plan to start construction by the end of 2020, and the company wants to have it producing by 2022.
There are two other lithium projects in the state that are moving forward. They're down in Esmeralda County. The first one is owned by a company called Pioneer Ltd., an Australian company that owns the Rhyolite Ridge project. Rhyolite Ridge is a unique deposit because it is not only a lithium project but also a boron project.
The project will produce both lithium carbonate and boric acid. This project is in the feasibility study stage, and the company has said it hopes to complete the study by the end of the ye ar. The company is looking for partners and agreements that will help them finance that project and put it into construction once permitted.
The third one is a little further behind. It's owned by Cypress Development Corp. Cypress is registered in Vancouver in Canada, and the chief executive officer lives in Twin Falls, Idaho. The company has done a preliminary economic assessment and plans a preliminary feasibility study this year on the project in Clayton Valley in Esmeralda County.
Cypress also did more drilling this year and is doing metallurgical testing on that deposit.
If all three of these projects were to be put into production, they would increase the lithium production in Nevada from 5,000 tons per year to more than 100,000 tons per year, making Nevada a major player in the lithium market worldwide.
Current lithium production comes from Albemarle Corp.'s Silver Peak operations in Esmeralda County, where lithium is produced through a brine solution.
Lithium is one of the world's growth metals due to the electric vehicle market that is exploding right now. The demand is supposed to rise five-fold in the next six or seven years. So, high demand for lithium is supporting the prices and supporting the development of these projects as well as others in South America and Australia.
Copper


Copper is another interesting metal nowadays. Mining Quarterly has written about Nevada Copper and its Pumpkin Hollow project under construction near the Yerington in Lyon County. The company has just released another assessment, a feasibility study on the open pit project.
The company plans to develop the open pit mine next door to the underground mine. That would make Pumpkin Hollow a very large copper producer in the state, probably the largest.
Copper is currently mined at the Robinson Mine and at Newmont Goldcorp's Phoenix Mine near Battle Mountain.
On the other side of Lyon County there is a project called the Ann Mason deposit. Hudbay Minerals acquired that from Mason Resources last fall. The company has stated that its plan is to continue to develop that project and move it forward over the next four or five years.
Hudbay is building a very large copper mine in Arizona right now, and it is focused on that, but as soon as that one is up and running, the company can roll into this Mason deposit.
So, near the town of Yerington we could see some significant growth in the copper industry for Nevada, which would really be substantial and exciting.