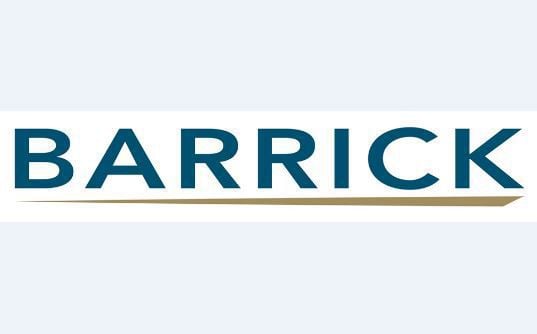 The Carlin Trend "will be the primary hunting ground" for Nevada Gold Mines exploration this year, Mark Bristow, president and chief executive officer of Barrick Gold Corp. said in Barrick's Feb. 12 teleconference on earnings that showed a good fourth quarter for the company.
Barrick will be looking at near-mine extension potential at the Rita K and Greater Leeville deposits and potential at the area around the Goldstrike operations in Nevada, according to the presentation.
Toronto-based Barrick and Denver-based Newmont Corp. formed the joint venture called Nevada Gold Mines on July 1, 2019, combining their mines in Nevada, and Bristow said the promised $450 million to $500 million in synergies with the deal are "well on their way" at $444 million. Barrick holds 61.5 percent of the JV, and Newmont 38.5 percent.
The focus on exploration the Carlin Trend follows major gold discoveries at Fourmile, a Barrick exploration project on the Cortez Trend. Fourmile is outside the joint venture at this point, but Bristow said it is likely to be brought into the fold.
He said Barrick is "confident it is pointing to a multi-million-ounce, high-grade" gold project. Inferred mineral resources are now at 1.89 million ounces at Fourmile.
Goldrush nearby is now under Cortez management and a final feasibility study for the project is expected to be ready in early 2021. Goldrush is part of the joint venture.
Construction of twin exploration declines at Goldrush is ahead of plan and now 61 percent complete, Barrick reported in its earnings slide presentation.
Barrick's executive vice president for exploration and growth, Rob Krcmarov, stated in the earnings report that Cortez-Goldrush is a prime example of how orebody knowledge and quality geological work have delivered world-class discoveries.
Another Nevada Gold Mines operation, the underground Turquoise Ridge Mine in Humboldt County, is on schedule for completion of a third shaft that Bristow said will add value and allow Barrick "to debottleneck the mine" with the extra ventilation.
He said Turquoise Ridge offers excellent opportunities. Nevada Gold Mines includes Twin Creeks Mine with the next-door Turquoise Ridge for updates and production numbers.
Still looking at Nevada, Bristow said remediation of the pit wall failure at the Gold Quarry Mine north of Carlin and a new pit design provide make the "potential to extend the mine life absolutely real." Mining stopped at Gold Quarry after the wall failure in the fall of 2017.
Barrick reported net earnings of $1.39 billion, or 78 cents per share, in the fourth quarter and adjusted net earnings of $300 million, of 17 cents per share, in the fourth quarter of 2019. The 17-cent earnings were higher than the 14-cent forecast from Wall Street, according to The Associated Press.
The earnings compared with net earnings of $69 million, or 6 cents per share, in the fourth quarter of 2018 and an adjusted loss of $1.2 billion, or $1.02 per share, because of impairment write-downs at the Lagunas Norte Mine in Peru and at Veladaro in Argentina in the 2018 quarter.
You have free articles remaining.
The fourth quarter of 2018 was prior to Barrick and Randgold Resources merging on Jan. 1, 2019, and the Nevada Gold Mines merger mid-year 2019.
The realized gold price for the fourth quarter was $1,483 per ounce, and the realized gold price for the year 2019 was $1,396 per ounce, which compares to the gold price of $1,270 per ounce in 2018, according to the Barrick report.
Barrick also reported a dividend for the quarter ending Dec. 31, 2019, of 7 cents per share payable March 16. The dividend is up 40 percent over the last quarter.
The senior executive vice president and chief financial officer for Barrick, Graham Shuttleworth, said this was the third dividend increase this year and reflected Barrick's performance for the year and the company's profitability and financial strength.
Barrick's fourth-quarter and year-end report showed that gold production companywide for the year totaled nearly 5.47 million ounces and copper production was 432 million pounds. Gold reserves are at 71 million ounces companywide.
Mineral resources at a $1,500 gold price are at 170 million ounces.
For the fourth quarter, gold production was at 1.44 million ounces and cash costs averaged $692 per ounce. All-in sustaining costs averaged $923 per ounce. Copper's cash cost was $1.90 per pound and all-sustaining costs, $2.82 per pound. The realized copper price in the quarter was $2.76 per pound.
Nevada's fourth-quarter gold production was 585,000 ounces for Barrick's share and 951,000 ounces on a 100 percent basis, according to the Barrick report. Cash costs in Nevada were $711 per ounce for gold, and the all-in sustaining costs averaged $944 per ounce.
On a 100 percent basis that includes Newmont's share, Cortez produced 216,000 ounces, Carlin operations, 449,000 ounces, Turquoise Ridge, 181,000 ounces (including the Twin Creeks Mine), Phoenix copper and gold mine, 50,000 ounces and Long Canyon, 55,000 ounces, Barrick reported.
Bristow said Long Canyon is making good progress on its expansion and pit pushback and is still looking at going underground.
He also said the Nevada Gold Mines joint venture brought Barrick from five to six tier-one gold mines. Tier one mines are long-life, high-producing mines.
Companywide, Bristow said Barrick is strongly focused on automation, clean energy and building on the operations' social license and on its commitment to sustainability.
The earnings report states that Nevada is the center of surface automation and technology development for Barrick, and the first stage of a project designed to enable the retrofitting of an autonomous system for Carlin's haulage fleet has been successfully completed.
A portion of the haul trucks have already been retrofitted and work is under way to increase their speed. Barrick is installing portable locators that will allow manned and unmanned operations in the same zone, according to the report.
Barrick wrote that following the creation of Nevada Gold Mines, the autonomous drilling trials Barrick and Newmont had been running with different systems have been consolidated and will be tested at the Phoenix Mine and Lone Tree sites this year.