OROVADA —Reno-based Lithium Nevada Corp. is preparing to invest $1.7 billion into the development of a "world-class lithium project" near Orovada that will feature a first-of-its-kind processing plant in the state.
The company, a wholly owned subsidiary of Lithium Americas Corp. in Vancouver, plans to apply advanced technology to extract lithium from clay at the Thacker Pass Project in Humboldt County.
Permitting began in mid-September. Pending approvals, construction could begin in 2020, and the mine could be commissioned in 2022.
"We're cruising right along, and we're still on our time schedule," said Melissa Boerst, a geologist for Lithium Nevada who has been on the project since 2016. "It's a lot, and it's fast."
During construction, the company anticipates creating up to 800 jobs; once the mine is in operation, more than 290 jobs could be maintained on the site. Combined, Lithium Nevada and Lithium Americas have only about 16 employees now.
"We want to provide jobs for those who are qualified," said Tim Crowley, vice president of government affairs and community relations for Lithium Nevada and partner with Crowley & Ferrato Public Affairs. "We're going to be a neighborhood mine."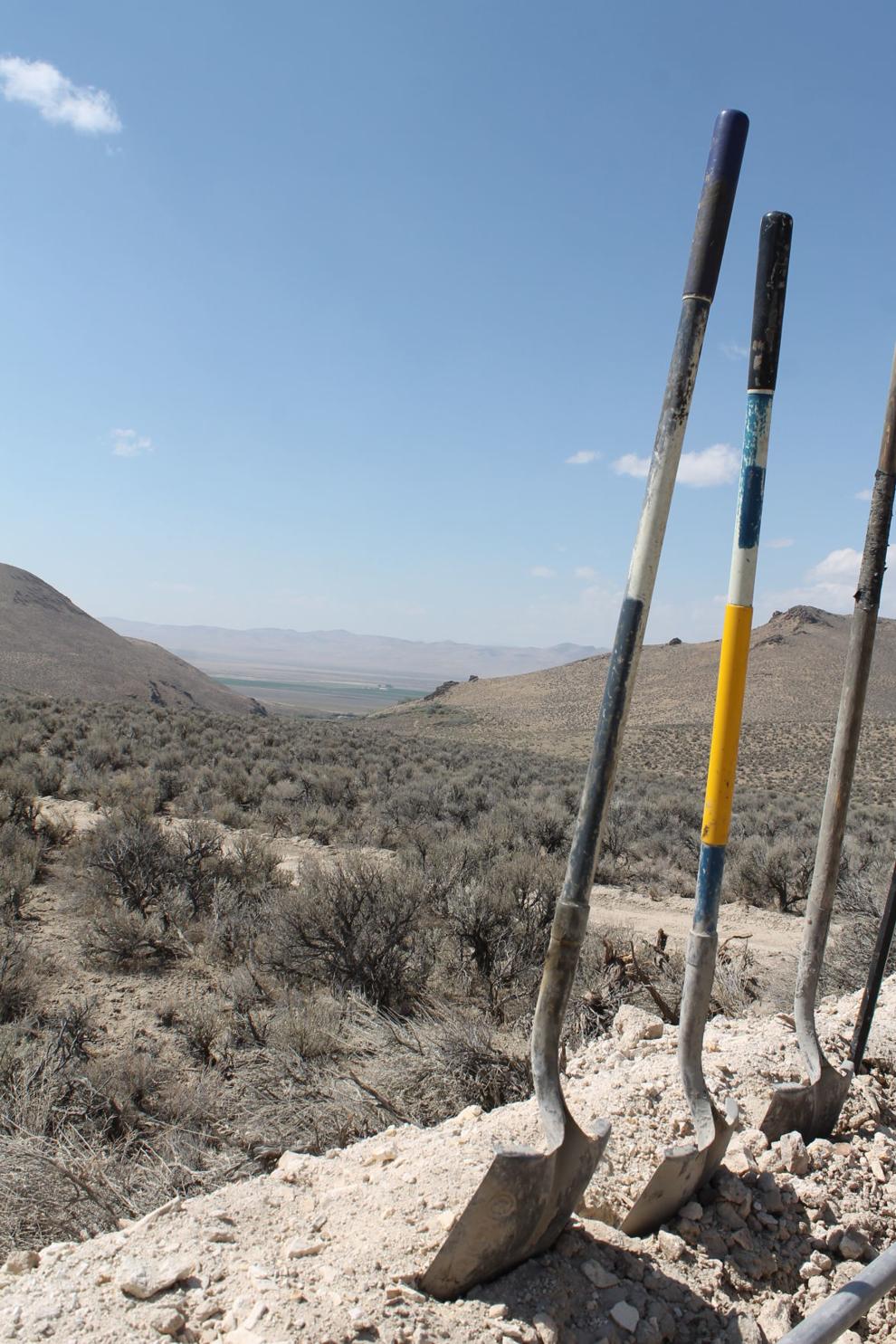 Interest in lithium has spiked since demand skyrocketed with the increased development of battery products that require the soft, whitish-silver metal. Trending products that use lithium include electric cars and Tesla's Powerwall home battery.
"Right now, the future is really bright for lithium," Crowley said. "The potential to expand in transportation is huge, and then it is in every other electric appliance."
Current producers have the capacity to fulfill only a fraction of the world's demand for lithium, Crowley said, and Tesla's needs represent only a small percentage of the global market. The void in production created opportunities for the formation of companies wanting to capitalize on demand.
Lithium Americas merged with Western Lithium a few years ago to create Lithium Nevada. After the merger, the company focused on the exploration of its properties with extensive mineral rights. The team identified the Thacker Pass Project as having immense potential.
"Right now, we are the largest clay lithium stone deposit on the planet," Crowley said.
Deposit Thacker Pass is expected to have a 46-year mine life. The concentrations of lithium at 2,000 to 8,000 parts per million "are quite high, Crowley said. "It's really an attractive ore body."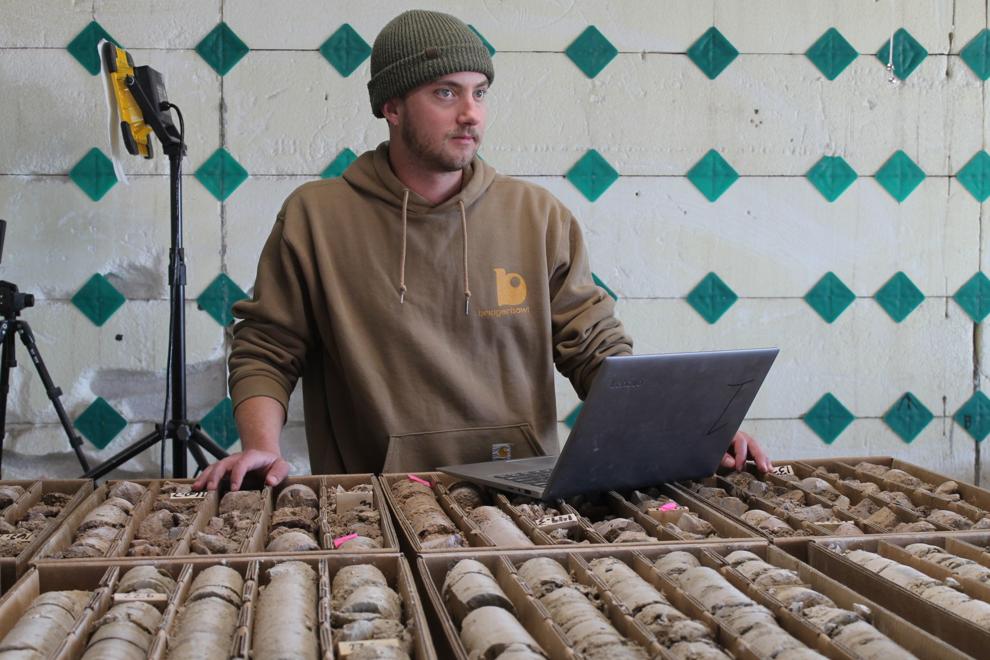 Long ago, lithium was deposited between the Double H Mountains to the south and the Montana Mountains to the north, explained Boerst, a University of Wisconsin-Eau Claire graduate.
Chevron USA provided the first lithium resource estimate during its uranium exploration efforts there in the late 1970s and early 1980s.
The area used to be filled with water, and today, dark-colored and carbon-rich sedimentary clay hosts the element.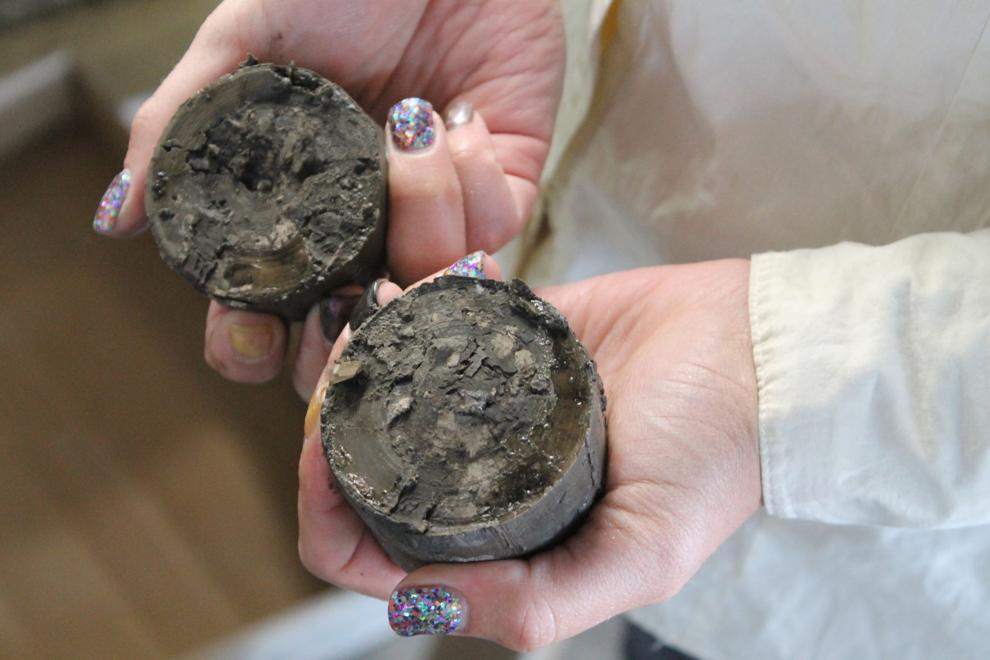 "Seventeen million years ago, this looked like Yellowstone," she said, driving down Highway 293 on the southern end of the dusty McDermitt Caldera on Sept. 13.
The Thacker Pass Project is on Bureau of Land Management land in Humboldt County near the Oregon border, but the company owns the nearby Rancho Lithia. The ranch, where Boerst lives, provides warehouse and shop space, and water rights.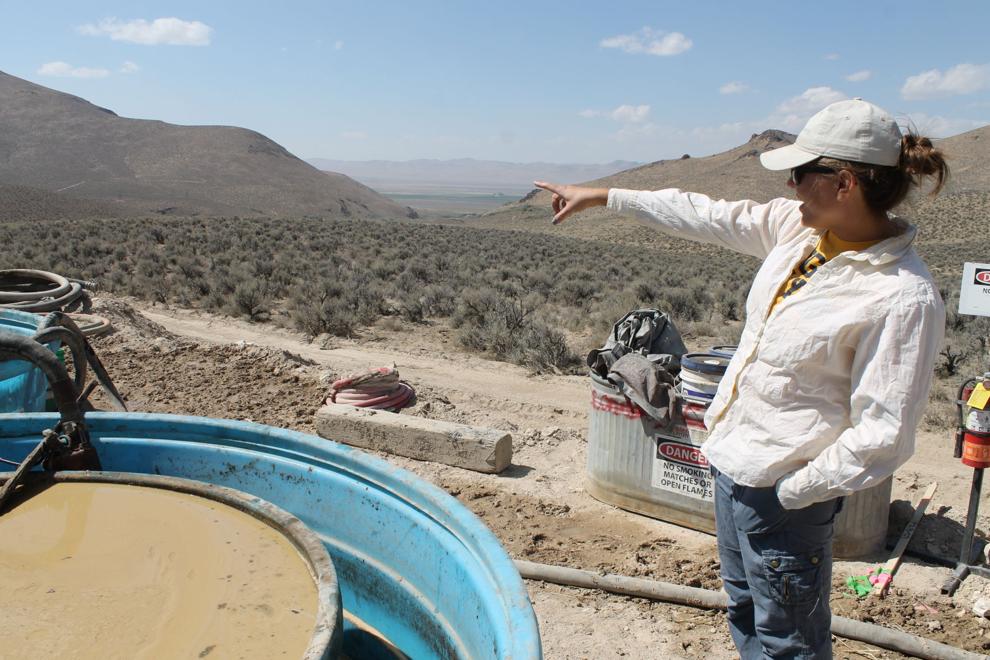 Processing Because of the host rock, the site will look different than a precious metals mine. Lithium Nevada does not plan to mine on the mountainsides, potentially sensitive areas for wildlife. The pit is slated to be only 300-400 feet deep.
"To Nevada standards, it's going to be super shallow," Boerst said.
Mining will be relatively easy. The soft clay containing lithium can be removed with a machine called a continuous miner that resembles those used to remove asphalt, Crowley explained. Not much blasting will be required.
"We found we didn't have to work as hard," Crowley said.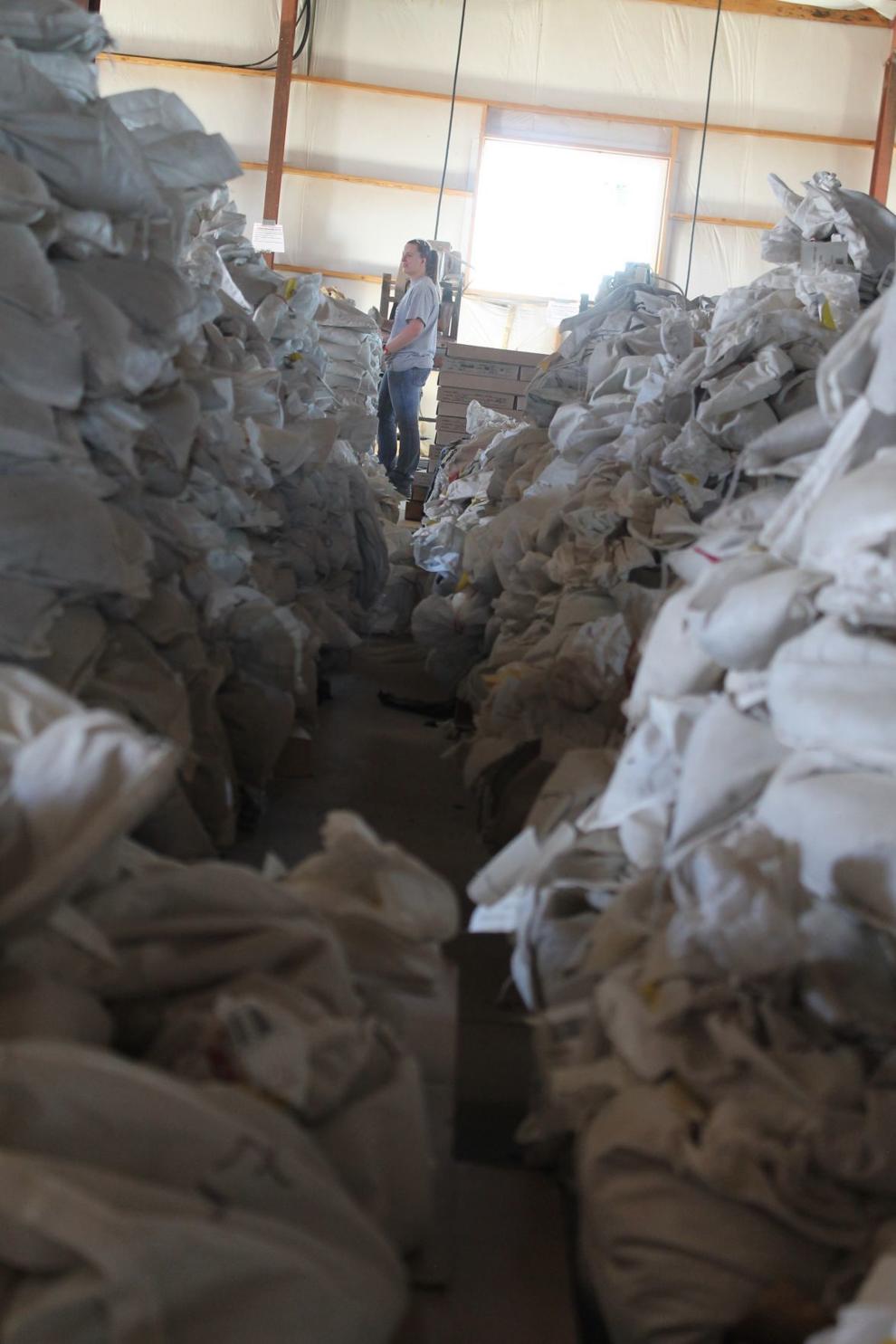 Expertise will be needed for processing lithium in the on-site plant because the company is extracting lithium from a clay deposit rather than the more common method of taking the element out of brine. Silver Peak Nevada in Esmeralda County mines lithium from brine and forms concentrate using evaporation.
"Clays are, we thought, rarer," Crowley said, explaining that the attractiveness of lithium in the market has prompted others to pursue lithium in clay deposits, as well. "It's a rare way of getting it done."
Aspects of the planned process have been adapted from the phosphate industry. The expert designing the Thacker Pass plant is a University of Nevada, Reno, graduate with experience in phosphate processing, Crowley said.
Trucks will haul ore to a conveyer that delivers it to the processing facility. The material is sized then acid leached. The result is lithium carbonate.
"It's cool to be part of something new," Boerst said. "It's cool to be part of a team that is finding a new way to extract metal."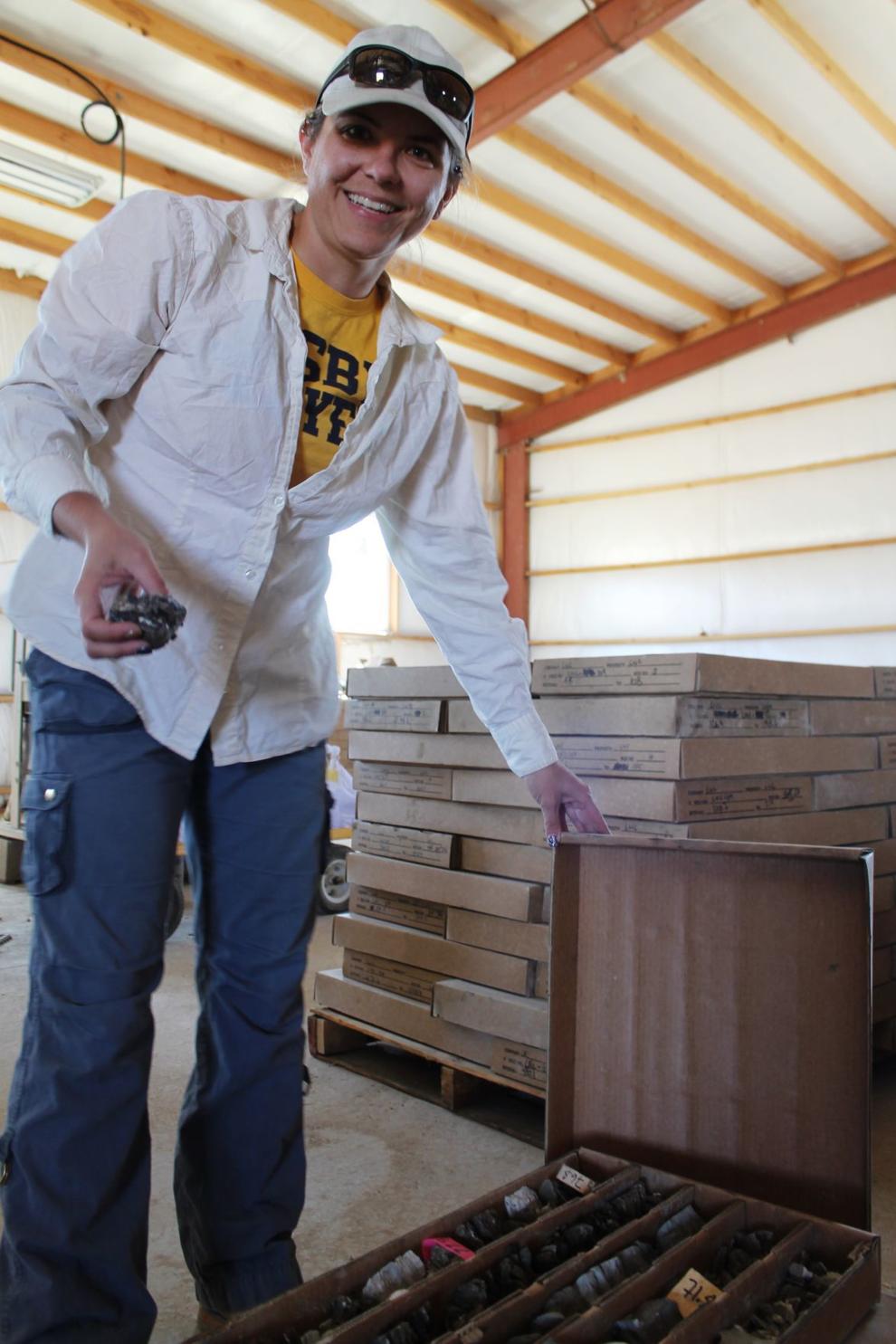 Results The process creates steam that will be used in a co-generation facility to generate electricity to power the site and to be sold into the grid through Harmon Electric Cooperative, which serves the area. Phase I of the co-generation plant will have the capacity to produce 35 megawatts; phase II, 80 MW.
Another byproduct of processing will be sulfuric acid. Any access will be sold to the market.
"The acid plant will be the cleanest, most efficient on the planet at that time," Crowley said.
Dry stack tailings will help reduce water consumption, required land area and environmental liability.
Investment The mine will be developed in phases, with a $580 investment planned for the first phase, and $470 million for the second. Lithium Nevada has already spent $1.6 million on exploration drilling and $5 million in environmental baseline studies and ongoing monitoring. Lithium Nevada expects to pay $6.7 billion in federal taxes over the 46-year mine life.
"Those numbers are really important because it puts everything in perspective," Crowley said.