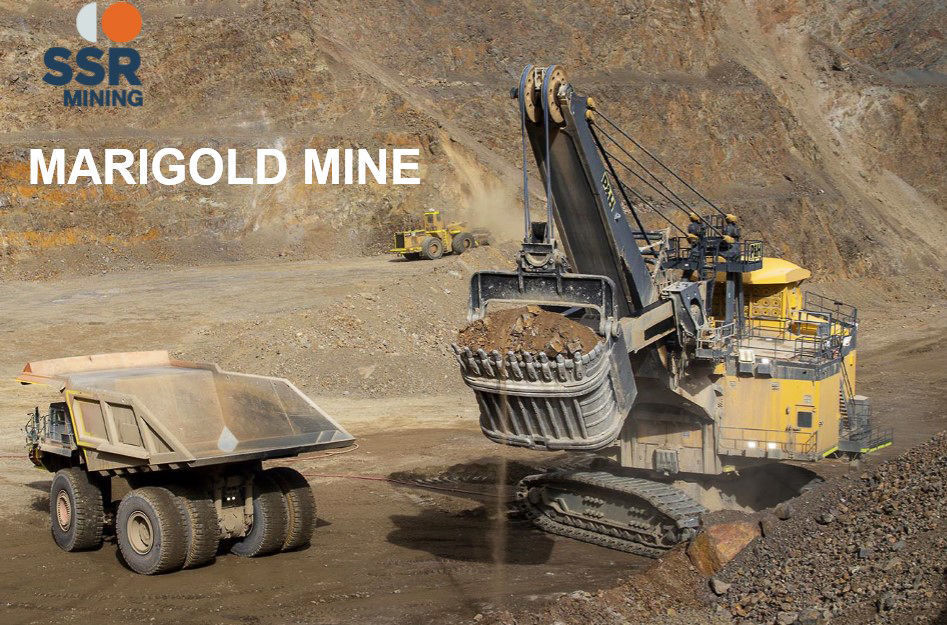 VALMY- The Marigold mine owned and operated by SSR Mining Inc. (NASDAQ: SSRM) (TSX: SSRM), has mined its four millionth ounce of gold, a company statement said Monday.
Located on the Battle Mountain- Eureka trend in Humboldt County, the mine achieved this production milestone June 30. The Marigold mine has been in continuous operation since 1989 and produced a record 220,227 ounces of gold in 2019.
"Four million ounces of gold from continuous production is a testament to the scale and quality of the Marigold deposits and the commitment of the Marigold team," Paul Benson, SSR Mining President and CEO said in the statement.
The company has also announced an increase of $2 million for its 2020 exploration expenditures, bringing its total budget for new exploration to $14 million. The increase was made to accelerate reverse circulation and diamond drilling at the Trenton Canyon sulphide gold discovery reported in May.
"Since the mine began operating in 1989, it has consistently replaced mineral reserves and mineral resources and today it has a longer mine life than when it opened," Benson said. "We are advancing several exploration targets across our Marigold, Valmy, and Trenton Canyon land packages which have the potential to increase mineral resources."
Benson said the recent promising sulphide ore intercepts at Trenton Canyon, the Marigold mine continues to demonstrate its exploration potential and longevity.
SSR Mining operates Marigold, the Seabee gold mine in Saskatchewan, Canada and the Puna Mine in Argentina.
According to the company's website, anticipated 2020 gold production for the mine is between 225,000 and 240,000 ounces. Probable Mineral Reserves of 3.6 million ounces of gold at an average grade of 0.49 g/t and 0.3 million ounces of gold in leach pad inventory were reported as of December, 2019.
Marigold mine forecasts average annual production of approximately 236,000 ounces per year until 2023, with peak production of over 265,000 ounces of gold in 2021 and 2022, a 30% increase over 2018.
Mining Quarterly reported in June that SSR Mining Inc. and Alacer Gold Corp. are planning an all-stock merger that will keep the SSR Mining name, and the Marigold Mine in Nevada and Marigold's exploration potential will be a key part of the new, larger company.
Be the first to know
Get local news delivered to your inbox!