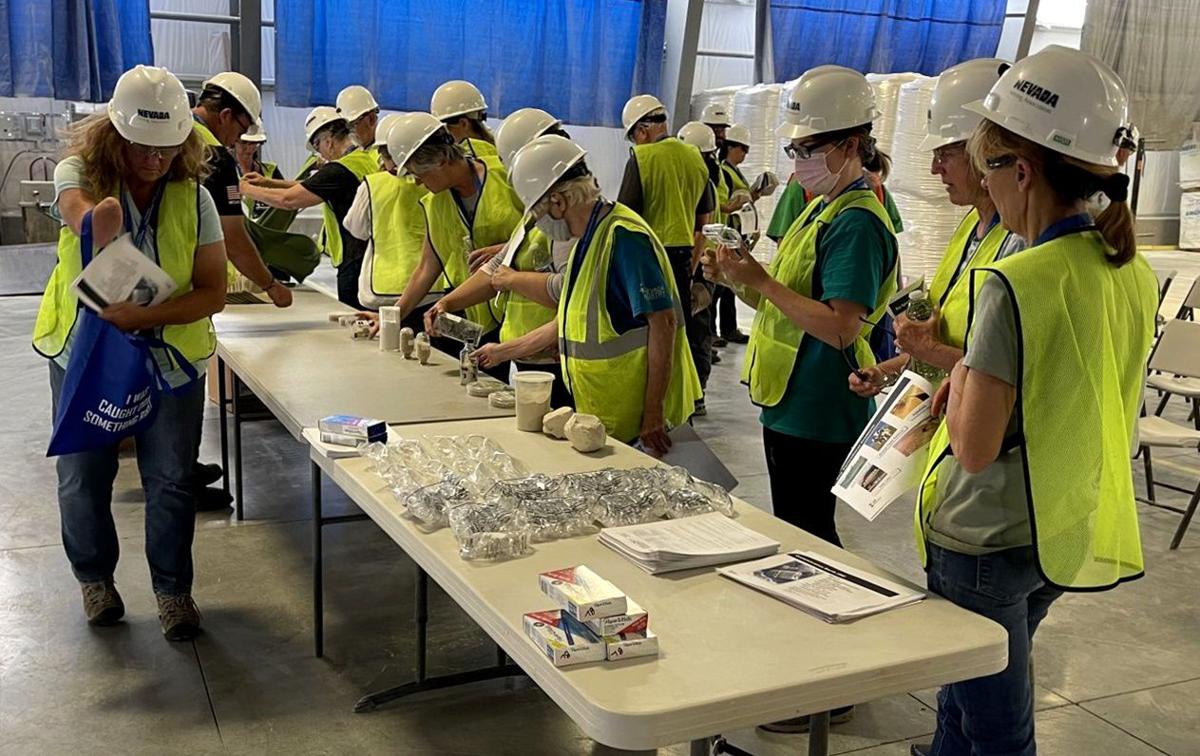 The Nevada Mining Association hosted its 36th Annual Northern Nevada Mineral Education Workshop, June 22-23, which welcomed approximately 40 Nevada educators from across the state.
With everything provided by NVMA members and the Nevada Division of Minerals, the action packed hands-on event was free for teachers and was filled with rocks, minerals, mining and everything in between to further educate K-12 teachers about earth sciences, the importance of mined materials and the role that mining plays in our lives.
The event kicked off on June 22 in the auditorium at Bethlehem Lutheran School in Carson City. The second day provided teachers the opportunity to venture out for a geologic mining tour at the Stewart Indian School.