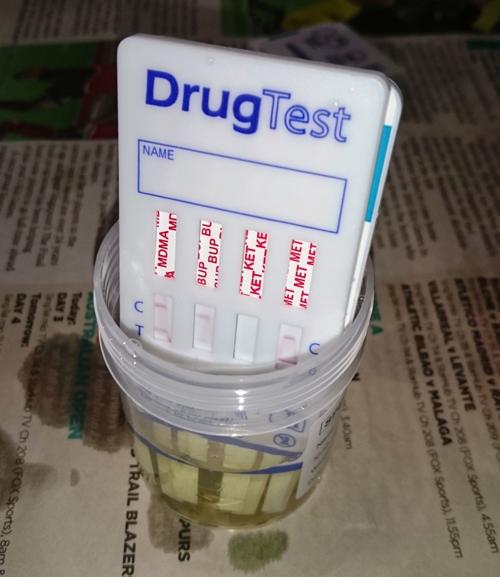 As Nevada government grapples with how to manage the legalization of marijuana, northeastern Nevada's major mining companies maintain a hard stance on alcohol and drug use policies for employees.
"Newmont has taken a zero tolerance position on marijuana use in the workplace," Newmont Mining Corp. said in a statement. "Employees who test positive will be terminated."
Nevada voters legalized the use of recreational marijuana effective Jan. 1, 2017, and medical marijuana in 2001. The state's first medical marijuana establishments became operational in 2015.
Over the past three years, marijuana positivity in safety- sensitive and general U.S. workforces increased, according to a May 2017 Quest Diagnostics report that analyzed millions of workforce drug test results. In urine tests of the safety- sensitive workforce, marijuana positivity increased nearly 10 percent — 0.71 percent in 2015 versus 0.78 percent in 2016, the report shows.
Local governments can regulate cannabis businesses in their jurisdictions, and Elko's elected officials have approved ordinances that prohibit marijuana establishments. In past years, Elko County prohibited recreational and medical marijuana establishments in unincorporated areas, and the City of Elko approved an ordinance Feb. 13 that bans recreational and medical marijuana businesses in the city.
"We are a mining community, and we depend on the mines for jobs, for tax revenue base, and we do not want to do something by implementing recreational marijuana and/or medical marijuana," said city councilman Reece Keener during a Jan. 9 city council meeting. "Marijuana use is not compatible with the mining-sector employment."
In response, councilman John Patrick Rice said that "the mines are fully capable of managing it themselves."
Mining companies consistently adhere to policies that prohibit the use of substances — including marijuana — that could endanger employees and others at worksites where risks are present. Jobs in the industry rank among the Bureau of Labor Statistic's top 10 most dangerous professions.
The Occupational Health and Safety Act of 1970 states that an employer must "furnish to each of his employees employment and a place of employment which are free from recognized hazards that are causing or are likely to cause death or serious physical harm to his employees," according to Section 5 of the act.
"Barrick's intent is to provide a safe, healthy, productive and respectful work environment for all its employees, contractors, and visitors," Barrick Gold Corp. said in a statement. "Our drug and alcohol policy was written with these priorities in mind and in accordance with current laws. We continue to monitor the issue but do not foresee a change to our policy at this time."
The Mine Safety and Health Administration provides guidance about drug and alcohol use at mines through the Code of Federal Regulations. The administration states in 30 CFR 56/57.20001 that "intoxicating beverages and narcotics shall not be permitted or used in or around mines. Persons under the influence of alcohol or narcotics shall not be permitted on the job."
Although cannabis is not considered a narcotic, federal law still classifies marijuana a controlled substance. The Drug Enforcement Administration categorizes cannabis as a Schedule 1 drug, defined as "drugs with no currently accepted medical use and a high potential for abuse," according to the DEA. Marijuana extract is also listed as a Schedule 1 controlled substance.
Perhaps in response to the state law change, mining companies' policies seem stricter now than ever, said Virginia Babiuk, spokeswoman for A1 Alcohol & Drug Collections in Elko.
You have free articles remaining.
"In mining, they still adhere to a very strict standard," she said. "They follow, as well as we follow, the federal regulations."
A1 has served Elko for eight years, plus 10 more under a previous name. The locally owned and operated company provides drug and alcohol testing for businesses, including mining companies.
"It's still a safety concern because they don't want to jeopardize safety-sensitive issues," Babiuk said. "It is still not [federally] legal. Every company has their own policies about what to do with it if it showed up. The policies are strict."
Through A1, marijuana normally is identified via urine analysis in a lab, Babiuk said. Some forms of marijuana can stay in a person's system for days or weeks, depending on metabolism rates and frequency of use.
"Every test we take goes to a certified lab," Babiuk said, explaining that the company follows U.S. Department of Transportation standards and every technician is certified. "That's why we have the clients we do. They want to be safe."
Barrick and Nemont conduct pre-employment screenings and random testing, and administer tests based on reasonable suspicion and after safety incidents or accidents, the companies stated. Barrick also requires its contractors and vendors to have drug and alcohol testing procedures for their employees.
"Employees and contractors found to be in violation of Barrick's drug and alcohol policy face disciplinary action up to and including termination," Barrick stated.
Lab tests detect tetrahydrocannabinol, or THC, which is the psychoactive chemical in cannabis. Cannabidiol, or CBD, is another chemical found in marijuana that has antipsychotic effects, according to the National Library of Medicine. THC and CBD can be found in medical marijuana.
Employers, including mining companies, are allowed to restrict medical marijuana in the workplace, according to the Nevada Revised Statutes.
NRS Chapter 453A.800 states that an employer is not required to allow the medical use of marijuana in the workplace. The statute also does not require an employer to modify the working conditions of a person who uses medical marijuana.
The law does, however, state that an employer "must attempt to make reasonable accommodations for the medical needs of an employee who engages in the medical use of marijuana if the employee holds a valid registry identification card," provided that the accommodations do not "pose a threat of harm or danger to persons or property or impose an undue hardship on the employer," or "prohibit the employee from fulfilling any and all of his or her job responsibilities."
The law of the state might change, but the law of the land in the mining industry remains the same.
"Newmont does not foresee changes, however, Newmont continuously reviews employment policies to ensure compliance with all State and Federal laws," Newmont said.
"Every company has their own policies about what to do with it if it showed up. The policies are strict." Virginia Babiuk, A1 Alcohol & Drug Collections
"Every company has their own policies about what to do with it if it showed up. The policies are strict."

-- Virginia Babiuk, A1 Alcohol & Drug Collections