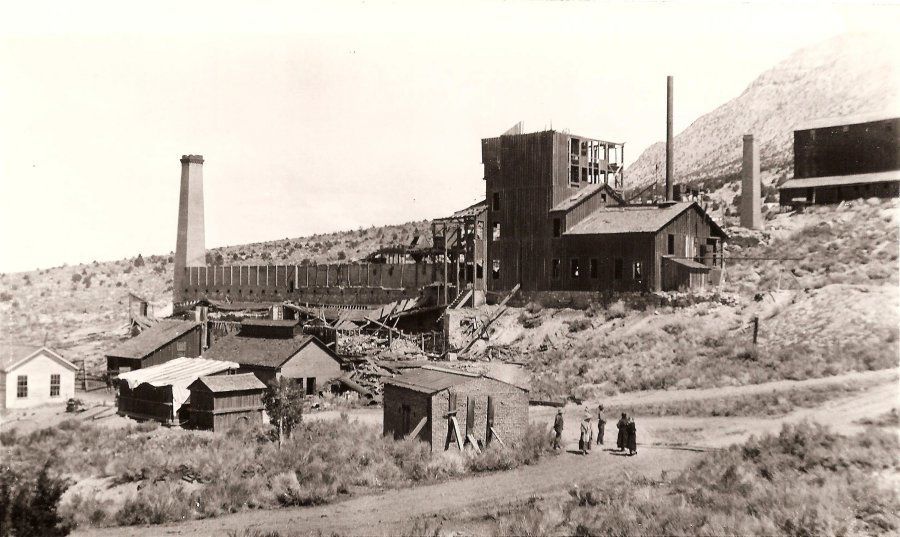 ELKO — The Mining History Association holds its annual conference each summer in a different U.S. city with roots in mining, and this year the conference is coming to Elko.
The MHA's 30th Annual Conference will be June 11-15 at the Red Lion Hotel and other sites in town. About 150 people are expected to come to the conference one week after the 2020 Elko Mining Expo, which will be June 1-5 at the Elko Convention Center.
The Mining History Association is a group of individuals, mainly throughout the U.S., who share a common interest in mining history and in documenting and recording the important role that mining has played in North America's advancement. The group is diverse, from all over the country, and includes miners, metallurgists and geologists — many retired — as well as people in academics or just folks interested in mining.
This year's conference will highlight the historic and current significance of mining in the Elko area.
The conference will feature two days of presentations as well as tours of historic and active mine sites. Schedule details are still being worked out, but the tours currently being planned include Carlin Trend and Northeastern Nevada Museum on June 11, California Trail Interpretive Center on June 13, an all-day Cortez mining district tour on June 14, and an all-day Eureka mining district tour on June 15.
You have free articles remaining.
Dean Heitt, retired Newmont geologist, will lead the Carlin Trend field trip. Heitt recently published "Before the Gold: Early Mining History of the Carlin Trend 1874-1961."
Robert McQueen will lead the Cortez mining district tour. Robert is the co-author of the book, "Historical Archaeology in the Cortez Mining District: Under the Nevada Giant."
Richard Reid, also a retired Newmont geologist, will lead the Eureka mining district field trip, which will focus on historic downtown Eureka and selected historic mine sites.
The association welcomes any local folks to attend the conference for a small charge. Vendors interested in having a booth at the conference can contact Reid.
Anyone interested in making a contribution to the Mining History Association to help support the conference can also contact Reid. The Mining History Association is a nonprofit public charity and any contributions are tax deductible.