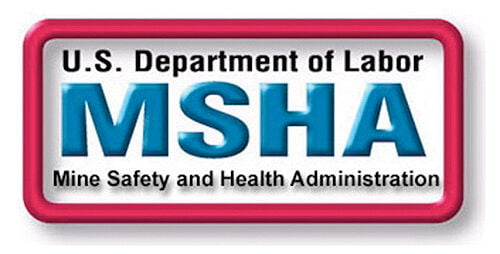 ELKO – Updated federal coronavirus safety guidelines for mine operators aim to provide straightforward information to miners and operators, and clarify how mines should report cases of COVID-19 at their sites.
The federal guidelines for all coal, metal and nonmetal mines are voluntary, for now, but the Mine Safety and Health Administration could institute emergency temporary standards that would be mandatory.
"We do recommend a prevention program at your mine," said Jeannette Galanis, principal deputy assistant secretary for mine safety and health, who was appointed by President Joseph Biden on Feb. 1.
MSHA published "Protecting Miners: MSHA Guidance on Mitigating and Preventing the Spread of COVID-19" and hosted its first stakeholder conference call since the change of administration on March 10.
Because many mines across the country have continued operations over the past year during the pandemic, most sites already have voluntary protection programs in place. MSHA considered some of the mines' existing protection programs and current information from the U.S. Centers for Disease Control to create the update.
The guidance outlines elements that MSHA recommends for mines' prevention programs. Key among them is a reminder to report work-related cases of COVID-19 infections and deaths. MSHA does not track all COVID-19 cases at every mine — only cases that can be proved to be work-related. If a mine has worked with state and county health authorities to confirm that an employee contracted the virus at work, then the operator must report the case to MSHA.
Before Biden took office, there was no effort to measure COVID-19 cases in mines, said MSHA Administrator Tim Watkins on the conference call. He added that some mines voluntarily shared case numbers.
The guidance also details measures for limiting the coronavirus's spread. The advice reiterates much of the information being disseminated to the public, including ensuring infected or potentially infected employees are not in the workplace, implementing and following physical distancing protocols, and using surgical masks or cloth face coverings. It also provides guidance on use of personal protective equipment, improving ventilation, good hygiene and routine cleaning.
Several stakeholders on the conference call praised the agency for not strapping coronavirus rules on the industry while others said more regulation is necessary to ensure the safety of workers.
The agency is considering implementing emergency temporary standards to make certain protection plan elements mandatory. MSHA officials said they plan to follow the lead of the Occupational Health and Safety Administration, which is also under the U.S. Department of Labor, but there is no exact timeline to issue standards.
MSHA continues to keep mine operators accountable by conducting on-site inspections and investigating miner complaints, including those related to COVID-19 risks. On occasion, those investigations have resulted in citations, said Patricia Silvey, MSHA deputy assistant secretary for operations.