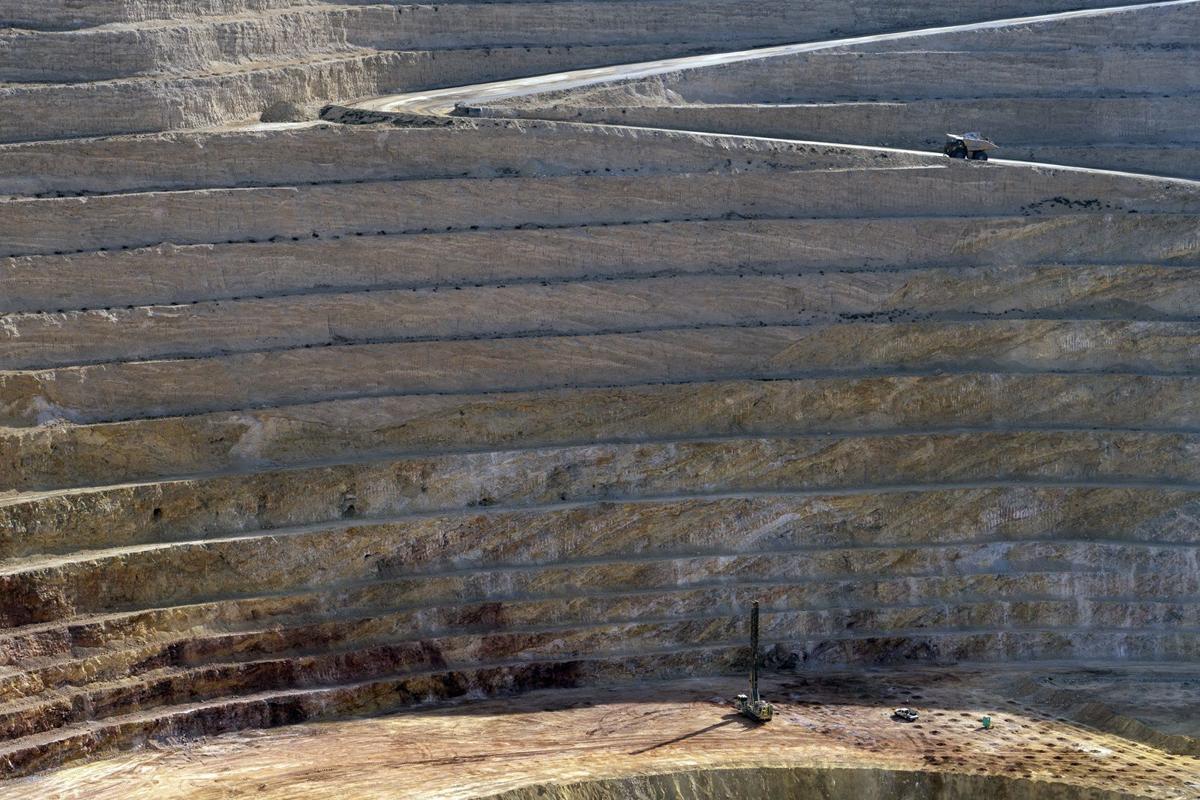 ELKO — It has exactly been one-year since Barrick Gold Corp. and Newmont Corp. combined their Nevada assets to form Nevada Gold Mines.
Officially launched July 1, 2019, Nevada Gold Mines employs 7,000 people. The combined operation is the single largest gold complex in the world, with 61.5 percent owned by Barrick and 38.5 percent owned by Newmont.
Nevada Gold Mines Executive Managing Director Greg Walker said Monday that while the new company faced its share of challenges during its first year of operation, he is pleased with what they have accomplished.
"I am really proud of the way that our workforce has stepped up and dealt with all those challenges," Walker said. The company is "pretty much on target everywhere, where we thought we were going to be."
Those challenges include uniting two corporate identities with different business philosophies and different pay structures, as well as a fatal bus accident and navigating the COVID-19 pandemic.
"We have one management team, whereas before there was 180 people in the Newmont head office in Elko and there was about 90 people in the Barrick head office in Elko," Walker said. "We know have one head office with about 120 people in it, so a lot of synergies."
Combining operations has saved Nevada Gold Mines $35 million in operating management costs, Walker said.
Walker said Nevada Gold Mines made a commitment that no employee would be worse off under the new company, and that "no employee today is earning any less than they were 12 months ago."
Walker said that the August 2019 accident between a charter bus carrying employees and an ore truck resulted in two deaths, and 19 injuries, and about 11 of those people have still not been able to return to work.
"So the (joint-venture) had a difficult start from that aspect, a lot of emotional stress around that," he said.
Walker said as the company moves into its second year of operation, it will be prioritizing establishing the same policies and procedures at all of its mines, as well as an increased focus on employee safety and training.
"We are just continuing to integrate our people, get them on all of our mines the same policy, procedures, structures, so we just have been through a review of all of our organization structures and we are coming up with a common Nevada Gold Mines structure," he said.
Barrick Gold Corp. CEO Mark Bristow said during a recent community breakfast at the Elko Conference Center that Nevada Gold Mines needs to improve its safety record.
"Nevada operations have the worst safety record in Barrick's portfolio and the embarrassing thing is that none of them are real accidents, just silly actions," Bristow said.
Bristow said Nevada Gold Mines is already working on improving its safety record, and the incident rates are going down. It is important for employees to be able to recognize a safe environment and plan out a work program before starting a job.
"If we had to take you through the accidents of the last six months, it is an embarrassing experience because it is grown adults making stupid mistakes that end up in injuries," Bristow said. "That is one thing that we still have work to do (on) but it is pleasing that it is coming down."
Bristow said the Nevada Gold Mines Turquoise Ridge complex is a prime example of how the merger has proved beneficial.
"That is an exciting project and again a long-life producer and about the size of Cortez going forward," he said.
Walker said the new arrangement allows the company to explore ore bodies that were previously inaccessible because of company boundary lines. The boundary lines affected both companies from an exploration standpoint, as well.
"There is a whole myriad of professional reasons that show why the joint venture made a lot of sense and makes us more efficient and adds a lot of value," he said.
Walker said the message being given the employees this year is, "Be proud of what we have done, but you are going to be even prouder of what we achieve going forward."
Be the first to know
Get local news delivered to your inbox!