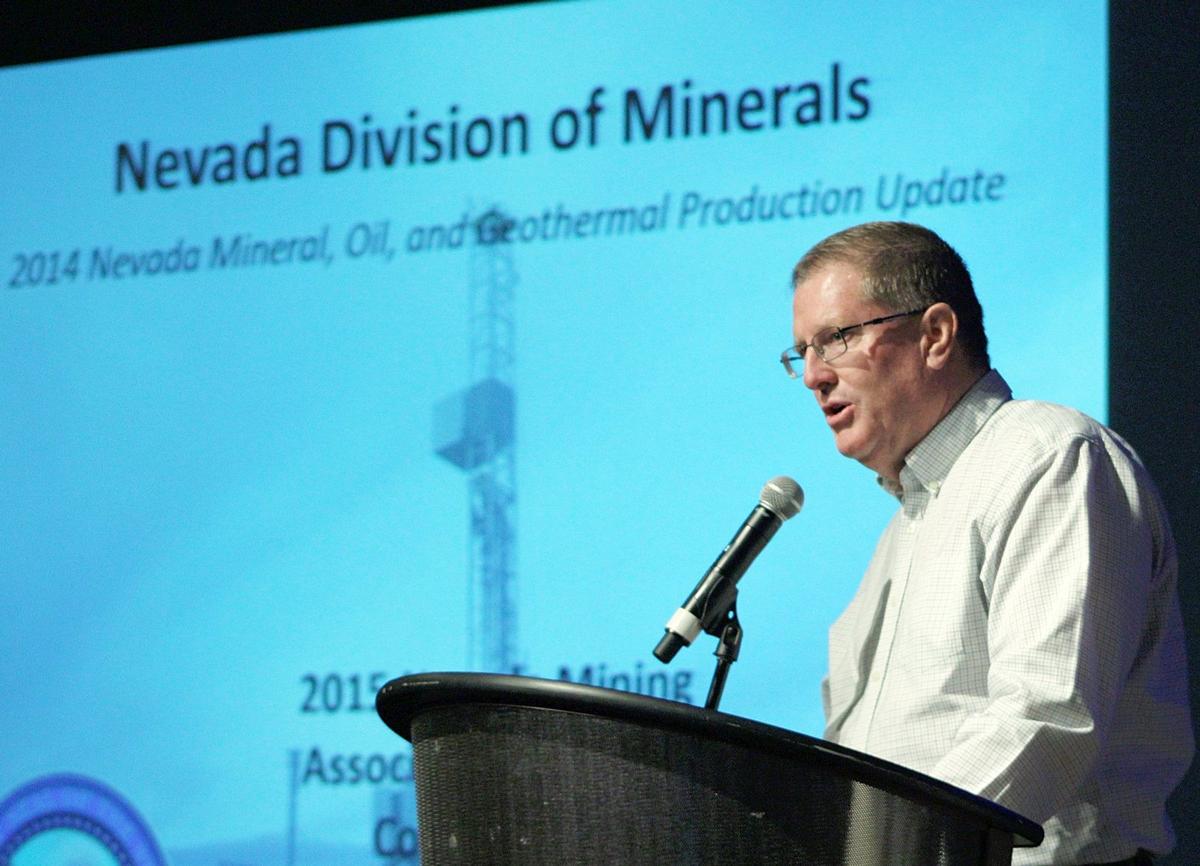 Nevada's mines produced 5.58 million troy ounces of gold in 2018, according to new figures just released from the Nevada Division of Minerals that show the 2018 figure is down 1.1 percent from 2017, when 5.64 million ounces was produced.
"Gold production in Nevada has maintained a range of 5 million to 5.6 million ounces for the past 10 years," Nevada Division of Minerals Administrator Richard Perry said on June 4. "This is not due to decreasing reserves or the lack of new mines going online. In fact, reserves have increased with the price of gold, and an average of one new gold mine goes into production every year."
He said the production variation from 2017 to 2018 and other years is "primarily due to the fact that what is being mined is increasingly refractory, and more ore is being mined using underground mining methods. Refractory ore requires refractory processing plants, such as autoclaves and whole-ore roasters. These are fixed capacity plants, and no new refractory plants have been built in Nevada for the past 10 years."
Perry said in an email that this means that the "only input that can change is the grade of ore, and higher-grade ores can be mined from underground targets. While this is not true for several mines that are luckily still mining oxide ores, it is true for the majority of gold production from Nevada mines."
Nevada remains the number one gold producer in the United States, contributing 83 percent of the total production in 2018, Perry said.
The U.S. total in 2018 was 6.75 million ounces, figures from the U.S. Geological Survey show. Nevada produced 5.4 percent of the total world gold production in 2018, ranking fifth behind the countries of China, Russia, Australia and Canada.
The new report from the Nevada Division of Minerals also states that the average gold price was up slightly in 2018 from 2017. The average price was $1,268 per ounce last year, compared with $1,257 per ounce in 2017.
Primary domestic uses of gold in the U.S. were: jewelry, 46 percent; electrical and electronics, 40 percent; and official coins, 9 percent, the division reported using U.S. Geological Survey mineral commodities summaries.
Nevada mines also produced more than 8.01 troy ounces of silver in 2018, down 5.5 percent from the previous year. The average annual price of silver dropped from $17.04 per ounce in 2017 to $15.70 per ounce in 2018.
Primary domestic uses of silver in 2018 were: electrical and electronics, 36 percent; coins and metals, 22 percent; jewelry and silverware, 7 percent; and film, 5 percent.
The Nevada Division of Minerals reported copper production in the state totaled 144.6 million pounds, 0.8 percent lower than the prior year, and the average copper price was $2.96 per pounce in 2017.
Domestic uses of copper in 2018 were: building construction, 43 percent; electrical and electronic productions, 19 percent; transportation equipment, 19 percent; consumer products, 12 percent; and industrial machinery and equipment, 7 percent.
Industrial mineral production in Nevada in 2018 included aggregates, barite, diatomite, dolomite, gypsum, lime and limestone, lithium compounds, magnesium compounds, molybdenite, opals, perlite, salt, silica sand and specialty clays, the division's announcement also states.
The Nevada Division of Minerals is responsible for collecting all mineral, geothermal and oil production data for each operator in the state each year. The Division publishes the information in the Major Mines of Nevada publication each year. The 2018 publication will be available later this year through the Nevada Bureau of Mines and Geology.
The Nevada Division of Minerals also will have a booth at the Elko Mining Expo this Thursday and Friday.
Be the first to know
Get local news delivered to your inbox!