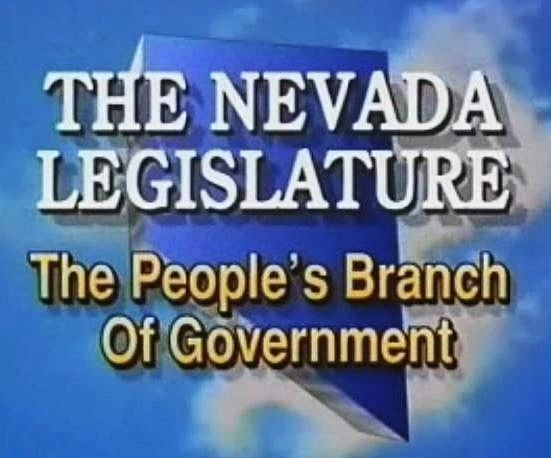 CARSON CITY – State lawmakers are working on remedying Nevada's $1.2 billion shortfall, passing a bill that requires mine operators to pay their annual net proceeds tax ahead of schedule.
State Senators voted 19-2 late Wednesday night in favor of Senate Bill 3, which should put nearly $60 million in the state's diminished General Fund. In addition to requiring mining operations to pre-pay, the bill also diverts the entirety of the state's vehicle registration fee revenues to the General Fund, as well as a tax amnesty program for delinquent taxes.
Under Senate Bill 3, mining businesses would pay a portion of net proceeds annually by March 1 until 2024. In total, the bill will divert a projected $147 million to Nevada's general fund.
Lawmakers hope collecting this year's tax as well as pre-payment on next year's will help avoid cuts to state services during the pandemic and economic downturn.
Nevada Gold Mines Director of Operations Greg Walker said Friday that NGM is prepared to help the state government through the pandemic.
"At the beginning of COVID-19, we actually reached out to the governor and had a talk with him about prepaying the net proceeds tax," he said.
Walker said that while it is not typical for the state's mining companies to do this, it is not an unprecedented move, as they also prepaid in 2008 during the recession.
"When this happened — and we knew very quickly that the governor was going to have a hole in the budget — we reached out to him and said, 'listen, we did it before; if it helps then we would be prepared to do it again'," Walker said.
J.D. Klippenstein, executive director of the Sparks-based group ACTIONN, said in a July 15 letter to the Nevada Assembly Committee-of-the-Whole that Senate Bill 3 does not do enough to help Nevada recover from the COVID-19 induced budget shortfall.
"By not removing the deductions the mining industry uses to significantly lower their taxable proceeds, SB3 does very little to address our revenue crisis, especially in the long term," he said. "It is time that the mining companies pay their fair share."
Klippenstein asked lawmakers to consider supporting an amendment to Senate Bill 3 that removes mining tax deductions currently in place.
The Progressive Leadership Alliance of Nevada also sent a letter to the committee, arguing that Nevada's mining operations receive "lucrative tax breaks and get by without paying their fair share."
Many lawmakers and activists were not satisfied by the pre-payment plan and vowed to revisit efforts to raise taxes on mines when the Legislature reconvenes in 2021.
However, a proposal to cut tax deductions for mining business in the state stalled only hours after it was introduced Thursday.
The deduction would have put about $54.7 million more into the general fund, according to a report from The Nevada Independent.
The bill passed through the Assembly on a party line vote but fell one vote short of passing in the Senate, where a two-thirds majority is needed to increase taxes.
It garnered enthusiasm from Democrats all the way up to Gov. Steve Sisolak, who put out a statement that he would sign the bill if it passed through the Legislature even before the Legislature published a bill draft.
The Nevada Independent reported Friday that one Republican Senator who voted no said he would consider changing his mind if education funding were made a part of a new bill.
Sen. Keith Pickard says he's willing to change his vote if the bill is amended to ensure that the expected new mining tax revenue is guaranteed to go to K-12 education programs.
Walker said that the chaos and confusion of navigating through a crisis is not the appropriate time to discuss long-term tax reform.
"Taxes and business are a difficult discussion ... it is not an easy discussion and it is a discussion that you should have with the tax authority, or the state government in an open way, a transparent way, and use facts and financial models to support the discussion," he said.
According to Ballotpedia, the issue of an amendment regarding the 5 percent cap on the Net Proceeds of Minerals Tax was previously on the state's ballot in 2014. Known as SJR 15, the measure asked voters if the current 5 percent net proceeds tax cap should be removed from the Nevada State Constitution. This would allow legislators to raise the tax rate. The measure was narrowly defeated with 265,821 in favor and 269,030 opposed. A similar measure was also defeated in 2012.
Walker said that Nevada Gold Mines, the largest gold producer in the state, wants to do what it can to help Nevada during this time of unknowns.
"We want to help the government, we want to help Nevada, and if the mining industry can help Nevada get through this crisis then we want to do that," he said.
Be the first to know
Get local news delivered to your inbox!