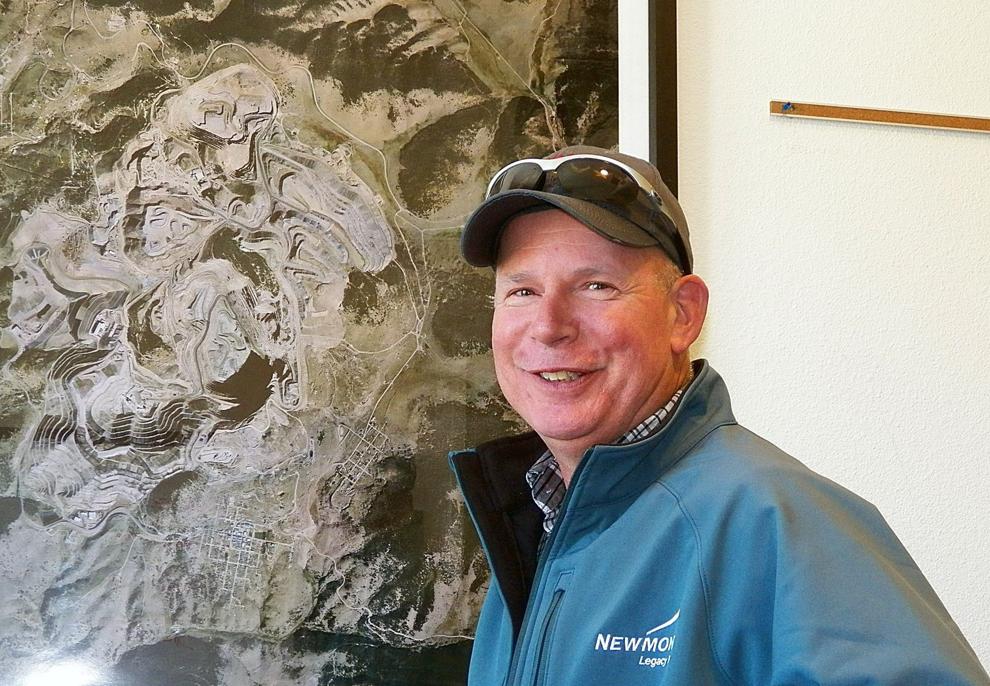 CRIPPLE CREEK, Colo. -- Nestled in the mountains in the midst of historic mining towns, the Cripple Creek and Victor gold mine is having a good year.
"We will produce between 350,000 and 400,000 ounces this year. That's by far record-level production," said Jack Henris, who came from Nevada to become general manager of CC&V when Newmont Mining Corp. acquired the operations on Aug. 3, 2015, from AngloGold Ashanti Ltd. for $820 million.
"There is a lot of potential. When all is said and done, this property will look a lot like Carlin," he said. "I think we will be here a long time. There are significant opportunities at this operation."
Newmont marked 50 years on the Carlin Trend in 2015. Operations there grew over the years to encompass surface and underground mines. Henris was general manager at Carlin for two years before coming to Colorado, and earlier was mine manager at Newmont's Leeville underground mine at Carlin.
CC&V is in the "very early stages" of evaluating the prospect of underground mining, Henris said.
Rhonda Zuraff, Elko-based director of communications and external relations for Newmont North America, said there will be a lot of economic analysis before Newmont decides whether CC&V will mine underground or continue only as a surface mine.
AngloGold Ashanti had the prospect of underground mining in its business plan for 2018, Henris said. AngloGold Ashanti's sale agreement includes a 2.5 percent royalty on any underground mining at CC&V.
Henris said on Oct. 4 that CC&V has a large, low-grade ore body for its current surface mining and can reach its potential with the "terrific team" at CC&V and the help of Newmont's regional and corporate leveraging.
Roughly 580 employees work at CC&V, which is in Teller County, and Henris described the workers as "warm and enthusiastic and very welcoming to me and to Newmont."
CC&V currently has two active open pits for surface mining gold, the Wild Horse Extension, and the older Main Cresson Pit, which is 1,200 feet down from the surface.
Mining continually uncovers old underground workings from historic mining. The Cripple Creek Mining District formed in 1891.
The lower ore grades are crushed and placed on Valley Leach Field Two. The first leach pad, Valley Leach Field, was started in 1994 and is still under leach although no more ore is being placed on the 800-foot high pad.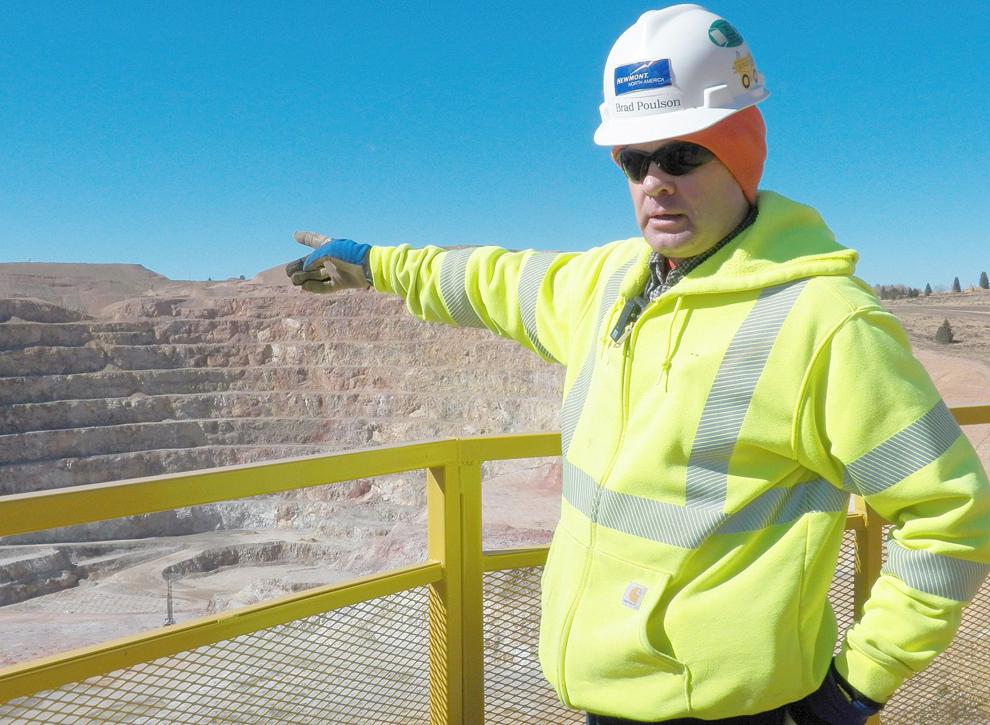 "Here we are constrained by the permitted area of the Cresson Project and the proximity of communities so we have to go higher," said Brad Poulson, specialist in communications and community affairs for CC&V.
The historic towns of Cripple Creek and Victor are close to the mine, which is at altitudes ranging from 9,508 feet to more than 10,400 feet.
The first leach pad has more than 400 million tons of material on it, while the newer field will have more than 200 million tons when done. Beyond that, CC&V will need a new pad, Poulson said. No more ore is going on the first pad but rinsing continues.
CC&V received honors last year for the newest leach field from the Colorado Mining Association, the Colorado Division of Reclamation, Mining and Safety and the Colorado Mined Land Reclamation Board for historic preservation and reclamation.
This work included relocating historic mining structures from the late 1890s.
Higher grades of non-oxidized gold ore go to the mill, which went into operation in late 2014 and was commissioned the next year.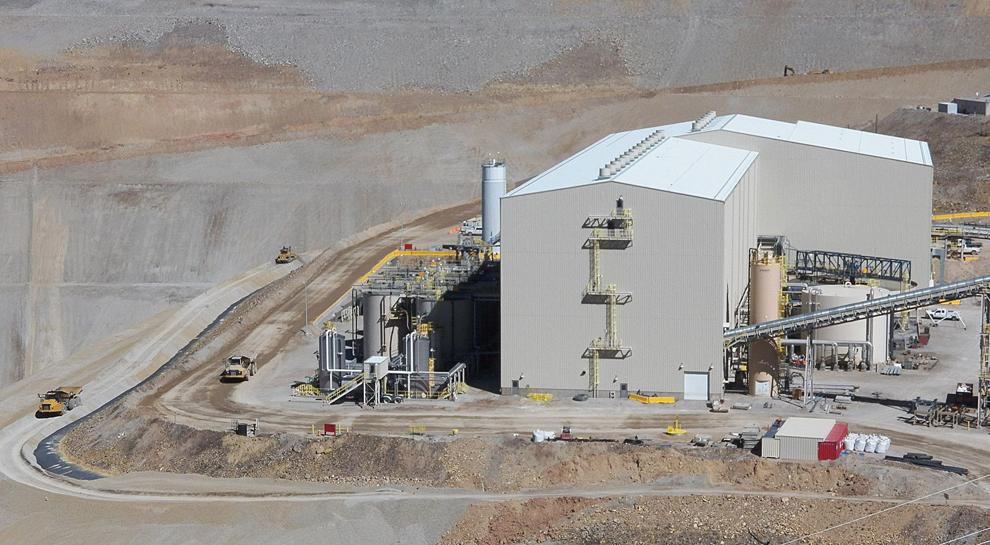 "The new mill was operating at 50 percent when we got here. We're now pushing 90 percent," Henris said.
CC&V also has a new adsorption, desorption and recovery plant, also known as carbon columns, that was completed in July for processing gold in the final steps before gold is poured.
Cripple Creek and Victor Gold Mining Co., the Newmont subsidiary operating the mine, is working on an expansion amendment to the Cresson Project, which is what the permitting plan for the mine is called.
The mining operations are all on private ground so permitting involves the state of Colorado and Teller County.
"Permitting is pretty fascinating. We're working on Amendment 11 to the original permit from 1994," said Lisa Becker, external relations manager for CC&V, coming to the mine from Carlin operations.
After the state reviews the proposed amendment, it goes to the county, and public comments to the state are sent to CC&V to answer.
Becker said that "Amendment 11 is a "proposed change to aspects of our operating and reclamation permit with the Colorado Department of Natural Resources, Division of Mining, Reclamation and Safety. Highlights of Amendment 11 include modifying the permit boundary, incorporating the Chicago Mine into the Main Cresson Permit and altering the final height of the East Cresson Overburden Storage Area."
The Chicago Mine is also called the Chicago Tunnel.
"CC&V has an active permit for Chicago Tunnel underground mining, but we are not actively mining there. One improvement of Amendment 11 is incorporating the existing Chicago Tunnel permit into the new amendment," Becker said.
The application for Amendment 11 was filed with the state in December 2015, and Newmont plans to keep the community updated as the application moves through the process.
"People are interested in what we do here. They support what we do. It makes it nice," said Matthew Fine, who came from Newmont's Twin Creeks operations in Nevada to be mine manager at CC&V. "We spend a lot of time with them and listening to their concerns."
A number of community leaders have a background in mining, Fine said.
CC&V's permitted land disturbance is for 4,670 acres, while the private property within the permit boundary totals roughly 6,000 acres, according to Meg Burt, environmental manager for CC&V and formerly at Newmont's Phoenix Mine in Nevada.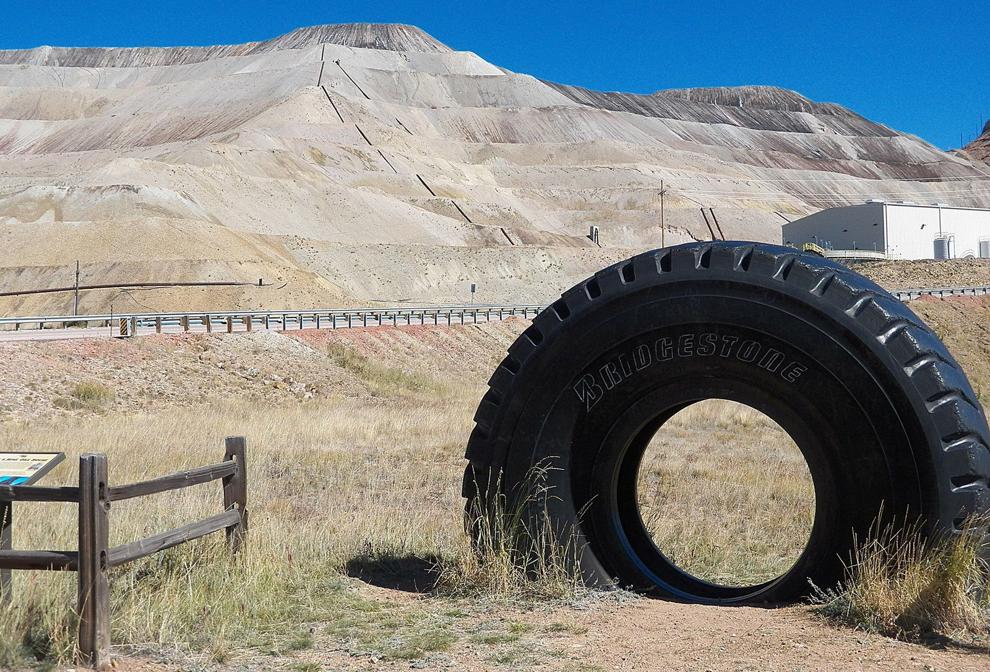 "We're surrounded by private landowners so space is limited," Burt said.
That is why reclamation covers fewer acreage than some of the Nevada projects. She said CC&V reclaimed 14 acres this year, "exceeding our target," and will do about five acres in 2017.
Wildlife issues are minimal, but there is an active beaver population that had to be relocated, Burt said. Donkeys walk about in the town of Cripple Creek, but that isn't a mining issue.
CC&V also has drainage tunnels for the old mine workings and monitors the water quality, Poulson said.
According to Newmont, there was still underground mining until the 1960s, and after a decade, surface mining started in 1971 and grew from there. The Cresson Project is what the current operations are called. The project was named for an historic underground operation. Engineering for the modern project began in 1993 and was permitted in 1994. CC&V produced 5 million ounces of gold from 1994 to September 2015.
Newmont's earnings report for the third quarter ending Sept. 30, 2016, reported gold production of 114,000 ounces at CC&V. AngloGold Ashanti produced 211,000 ounces in all of 2014, the last full year it owned CC&V and was completing the new mill.
AngloGold became an owner when the company acquired Independence Mining Co. in March 1999. AngloGold and junior partner Golden Cycle Gold Corp. merged in 2008. AngloGold and Ashanti later merged to become AngloGold Ashanti.
CC&V operates with 24 250-ton haul trucks and two shovels with 40-yard buckets.
Newmont's CC&V employees live in communities ranging from Colorado Springs to the Cripple Creek and Victor. There is no bus service so they all drive to the mine site, which is roughly two and a half miles southwest of Denver.
Poulson said 50 percent of employees live in Teller County in Woodland Park, Divide and Florissant, 30 percent in Canon City in Fremont County and 20 percent in El Paso County, which is the Colorado Springs area. Four to 5 percent live in the towns of Cripple Creek and Victor.
Most available properties in those towns are historic homes that "require a lot of TLC," he said.
Although the mine is at a high elevation, there isn't as much snow in winters as one might expect in the mountains, Poulson said, commenting that the area is "kind of a banana belt."
CC&V also has a "really robust" safety program called SOS, which stands for See It, Own It, Solve It, according to Dayne Heese, manager of health safety and loss prevention for mine geology and exploration for Newmont at Battle Mountain, Nev., but at Cripple Creek temporarily.
"We've done a lot of work on safety," he said.
The gold mine has been 225 days without a medical reportable mishap as of early October, and the total reportable frequency rate in October was 0.29, compared with 3.68 in August 2015, Henris said.
He said Newmont's safety efforts include a quarterly meeting with all employees.
CC&V's safety program also features training for employees, contractors and visitors on high altitude sickness because of the mine's elevation. That sickness can range from a mild headache to a life-threatening building up fluid in the lungs or brain. Symptoms can include fatigue, headache, dizziness, insomnia, shortness of breath, nausea, decreased appetite, swelling of extremities and/or social withdrawal.