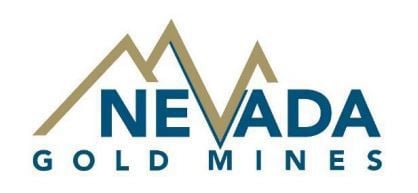 ELKO – Nevada Gold Mines is working with the state and company stakeholders to identify immediate needs and provide financial and logistical support to mitigate the impact of the coronavirus pandemic on northeastern Nevada and the state.
"We have ensured that our operations are working as safely and responsibly as possible, but it is not only our employees that we are concerned about. We are also using our resources to support our friends and neighbors and particularly the seniors, the homeless and Native Americans," NGM Executive Managing Director Greg Walker said.
He said Nevada Gold Mines is a committed partner of the state, the region and the communities and recognizes that "extraordinary times call for extraordinary measures." Nevada Gold Mines is a joint venture of Barrick Gold Corp., which holds 61.5 percent and is the operator, and Newmont Corp., 38.5 percent owner.
In the announcement this week, Barrick reported that at the state level, Nevada Gold Mines has committed an initial $1.5 million to the Nevada COVID-19 Response, Relief and Recovery Task Force, and has offered to support the effort through NGM's supply chain and other resources.
The task force recently announced by Nevada Gov. Steve Sisolak brings together community and business leaders to help find solutions to the pandemic.
In northern Nevada, NGM is developing a framework for an I-80 Fund to assist small businesses along the Interstate 80 corridor affected by the pandemic, as well as seeking to support solutions to the childcare and rural health care challenges in the area, according to the news release.
In Elko, Battle Mountain and Winnemucca, which are the closest communities to NGM operations, the joint venture has to date committed $275,000 to support the communities with food supplies and other basic needs, including for senior citizens, the homeless and Native Americans.
The joint venture also has committed $100,000 to the Three Square Food Bank in southern Nevada, where Barrick has its North American offices, in Henderson.
Nevada Gold Mines operates the largest gold-producing complex worldwide.
From Barrick headquarters in Toronto, the company also stated in an April 3 news release that Barrick is fully engaged in managing the impact of the coronavirus on its businesses and its people and has rolled out emergency response measures at all its sites and operations.
The company additionally reported that in keeping with its commitment to the health and safety of its employees and the community, this year's annual meeting of shareholders on May 5 is expected to be conducted in a virtual format. However, Barrick will make a physical meeting site available if circumstances allow it.
Concerned about COVID-19?
Sign up now to get the most recent coronavirus headlines and other important local and national news sent to your email inbox daily.