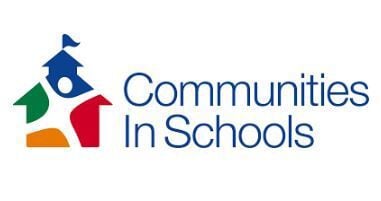 LAS VEGAS – Communities In Schools of Nevada received a $320,000 donation from Nevada Gold Mines. The donation has helped maintain and expand CIS' Integrated Student Supports, the nonprofit's school-based holistic approach to promoting academic success and the model on which CIS was built and founded more than 40 years ago.
NGM's investment will support eight of CIS' middle and high schools across Clark, Elko and Humboldt counties, serving nearly 11,000 students. A portion of the funds also supports The PRACTICE Mental Health Clinic, a partnership between CIS and UNLV that offers free tele-counseling to students in Northeastern Nevada, as well as Little Red Caboose, a small preschool comprised of about 20 students and teachers in Carlin.
"We are grateful for the generosity and continued partnership of Nevada Gold Mines and for its most recent and transformative donation," said Tami Hance-Lehr, CEO and state director, Communities In Schools of Nevada. "This funding is critical to our organization, especially during this trying time when our students have been forced to navigate the challenges of distance learning as we have endeavored to find new and innovative ways to continue supporting them and their families. Our Integrated Student Supports is the fundamental backbone of CIS and now, more than ever, we recognize the value of how relationships – not programs – can positively impact our children. Nevada Gold Mines has continued to step up and be there with significant financial support, which has allowed us to do what we do best – connect our kids with caring site coordinators and the services provided by our wonderful community partners."
Since 2009, Barrick has demonstrated its commitment to bettering Nevada's education, and more importantly, the lives of the state's students most at-risk of dropping out. Over the past 12 years, the company has donated more than $3 million to Communities In Schools of Nevada.
"We would like to congratulate the CIS team and the students they support for adapting to the challenges of distance learning and persisting through the economic hardship that resulted from the public health crisis," said Alissa Wood, NGM head of communities and corporate affairs. "At Nevada Gold Mines, we recognize that providing quality education for all our children in Nevada is a necessary foundation for the future prosperity and well-being of the state, we are committed to our longstanding relationship with CIS to improve education for Nevada students."
CIS places full-time site coordinators in schools across four rural and urban school districts statewide to serve 75,000 Nevada students at 75 high-needs schools. The overwhelming majority of those students come from low-income families, qualifying for free or reduced lunch (FRL). These students are identified as being highly vulnerable to dropping out and are disproportionately impacted by conditions such as hunger, homelessness, emotional trauma and lack of access to basic healthcare, to name a few. Through a three-tier evidence-based model of Integrated Student Supports, CIS works with students to eliminate barriers – whether academic or nonacademic — to their success. The most intensive tier of the model is case management which delivered a 90% graduation rate in the 2019-20 school year, at six points higher than the statewide average for all students.
The work of CIS is critical given that Nevada ranks 47th in the nation for education, a statistic that should alarm all Nevadans. Students who are hungry, sick, anxious, bullied or troubled, may be too overwhelmed to learn, leading to failure in the classroom and eventually dropping out. CIS literally brings the community into schools to provide students with the services and resources they need to alleviate outside pressures and encourage them to stay in school. CIS currently operates in nearly 1 in 5 Title I or high-needs schools in Nevada and CIS' long-term vision is for every child enrolled in a Title I School to have access to a site coordinator and an Integrated Systems Support.