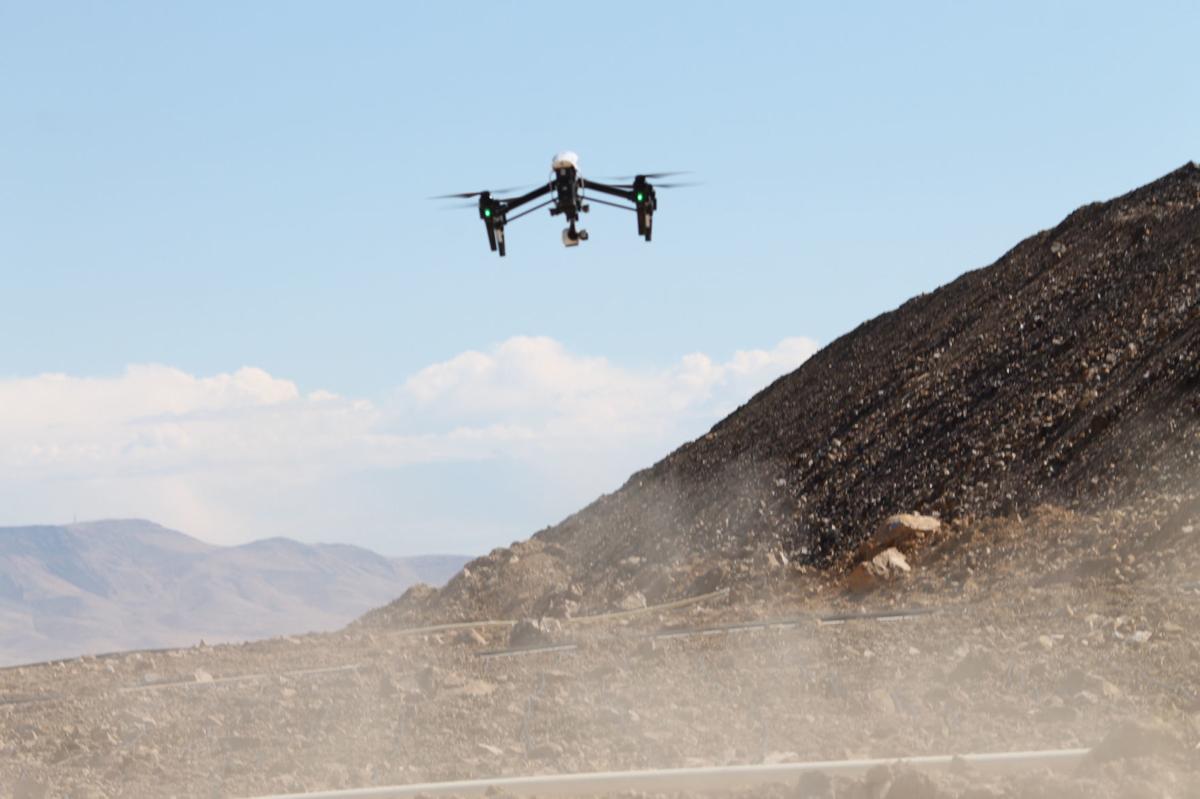 SSR Mining Inc. is expanding the Marigold Mine near Valmy with the acquisition of 21,992 acres at Trenton Canyon and Buffalo Valley from Newmont Goldcorp Corp. and Fairmile Gold Mining Inc. for $22 million.
The deal also grants a 0.5 percent net smelter returns royalty to Newmont on each of the properties, and SSR assumes long-term environmental and reclamation obligations for the properties, the Vancouver-based company announced June 27.
"I think it's very good when we can add such a large land package to a mine that has been in business 30 straight years," John DeCooman Jr., senior vice president of business development and strategy for SSR Mining, said on June 28. "We're very happy about it."
He said the acquisition potentially adds longevity to Marigold Mine, which is marking the 30th anniversary this year.
In the announcement, the company's president and chief executive officer, Paul Benson, said that "acquiring the Trenton Canyon and Buffalo Valley properties is expected to increase our gold resources and add multiple zones of mineralization proximate to our Marigold Mine infrastructure."
He said the company plans to begin exploration on the properties soon and begin incorporating the properties into the long-term mine plan for Marigold.
The deal increases the land holdings for the Marigold Mine to 48,926 acres, including 18,162 acres at Trenton Canyon, where Newmont mined from 1996 to 2001. Newmont produced roughly 290,000 ounces of gold from the North Peak, West and South pits during that time period, SSR Mining states in the announcement.
The acquired Trenton Canyon property also includes heap leach pads and processing facilities.
The Buffalo Valley property consists of 3,830 acres southwest of Marigold and has an indicated mineral resource of 418,000 ounces of gold, and historical data provided by Newmont shows roughly 50,000 ounces of gold were produced from 1989 to 1991.
Newmont and Fairmile had a joint venture for Buffalo Valley, with Newmont 70 percent owner and operator and Fairmile holding 30 percent.
The acquired properties are to the south and contiguous with Marigold, the company reported.
SSR Mining also stated in the announcement that historical exploration on the properties included more than 2,700 drill holes totaling more than 1.11 million feet of drilling between 1980 and 2012.
Silver Standard Resources acquired Marigold in 2014 from Goldcorp Inc., which owned 66.7 percent, and Barrick Gold Corp., 33.3 percent owner. Goldcorp and Newmont merged this year, and Barrick and Newmont have formed the Nevada Gold Mines joint venture for Nevada.
DeCooman said the land deal was with Newmont Goldcorp, not the joint venture.
Marigold is in Humboldt County and on the Battle Mountain-Eureka gold trend.
In addition to Marigold, SSR Mining has the Seabee Gold Operation in Saskatchewan and owns 75 percent of the Puna mining operation in Argentina. The company also has two feasibility-stage projects and exploration properties in North and South America.
Be the first to know
Get local news delivered to your inbox!