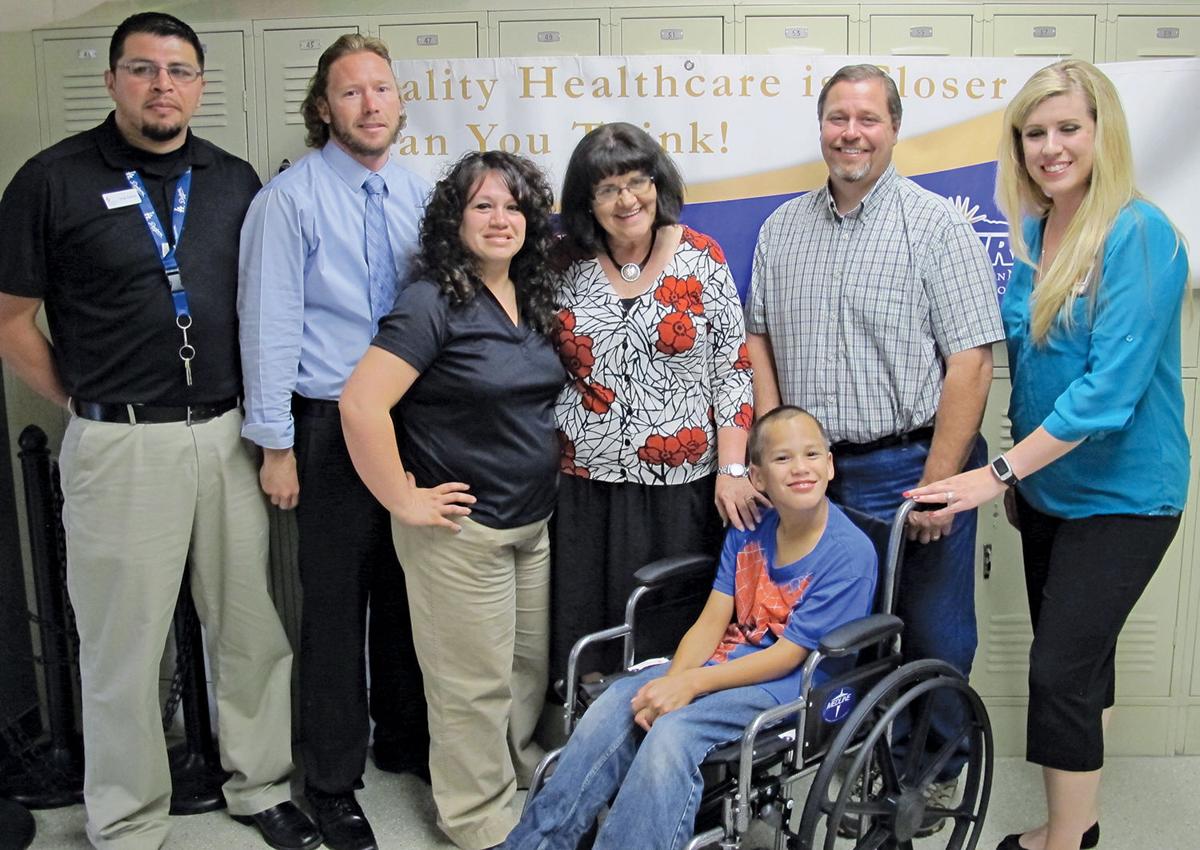 ELKO — When a student was having difficulty getting to his classes, local organizations stepped up to help.
Maria Ruiz, site coordinator for Communities In Schools at Flag View Intermediate School, said the counselor contacted her about fifth-grader Marco Gonzalez, age 10.
"He struggled getting between the trailers and his classes," Ruiz said.
Gonzales has cerebral palsy and is in his first year at Flag View.
"We work together with the community to try to break those barriers to education," Ruiz said.
CIS asked Northeastern Nevada Regional Hospital if it could donate a wheelchair for Gonzalez to use as he progresses through school.
"We're very proud to be able to support our community and help CIS in their mission," said NNRH Director of Business Development Hope Cripps.
The hospital presented Gonzalez a Medline wheelchair on Thursday.