ELKO – In recognition of a lost hero, local businessman Paul Satonin has stepped up to help fund the Sheriff's Cadet Program. He has pledged $5,000 per year for the next five years. The program is self-funded by donations and participants selling food and drinks at the Elko County Fair.
Satonin owns Money in a Minute.
According to his mentors, Cody Lloyd Waters was made for the program that teaches young people responsibility, leadership and law enforcement skills.
"He became a cadet and I could never get rid of him," said Sheriff Aitor Narvaiza, laughing with a tear in his eye.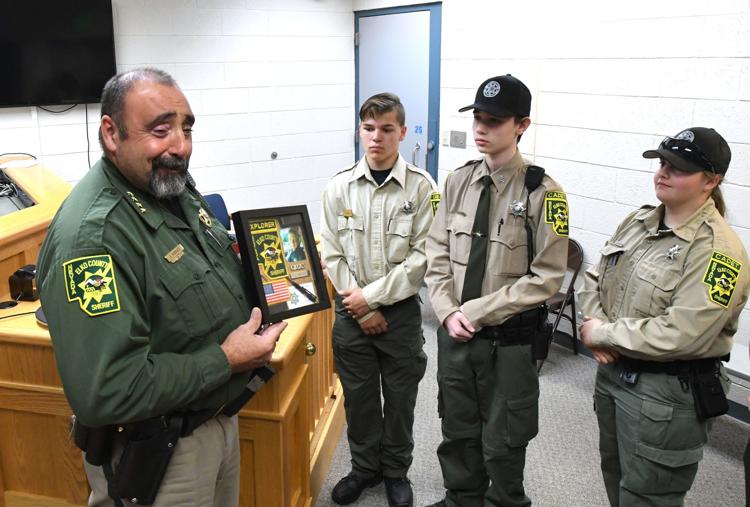 According to Narvaiza, Cody was his regular sidekick as a cadet. He was very familiar with report writing for accident scenes. Basically, he was doing an adult's job as a young man.
After high school Cody joined the Marines. His last deployment was with the Special Forces in Yemen.
Waters was killed stateside in an automobile accident in 2015. He was just 27 years old.
"He did everything he ever wanted to do in his 27 years," said mother Yvette Waters. "From the time he was three he told us he was going to be a peace officer. That was his thing. He rode his bike and the only way he would talk to me was on his Walkie-Talkie."
As a kid, Cody had the nickname Radio.
When he was 13 years old, Cody sat with his mother and sister and watched the destruction of the Twin Towers. At that time he pledged to enter the military and law enforcement to protect the world for his family.
Waters was a cadet with the Elko County Sheriff's Office for six years. He was also a wildland firefighter with the BLM and a certified structure firefighter and EMT before he enlisted in the military. He had intended to enter law enforcement after the military.
"We raised our kids to respect the military," Yvette said.
You have free articles remaining.
Cody grew up knowing officers because his mother built and ran Harbor House for many years.
Satonin met Cody through his mother and father. He used to hang out at the shop.
"I recognized a lot of things in that young man that I recognized in myself at that age," Satonin said. "I saw Cody kind of struggling with some of the same things I did as a young man and I wanted to help him."
"Cody was the only son out of five children," Yvette said. "Finding positive male role models [was important.] Cody is really an example of what a community can do to help with all of the things he was involved in. Paul was like his big brother."
Satonin talked about Cody's leadership experience and how it first started with the cadet program.
"There are other kids in this community who are like that and I want to help them get to where they need to be," Satonin said.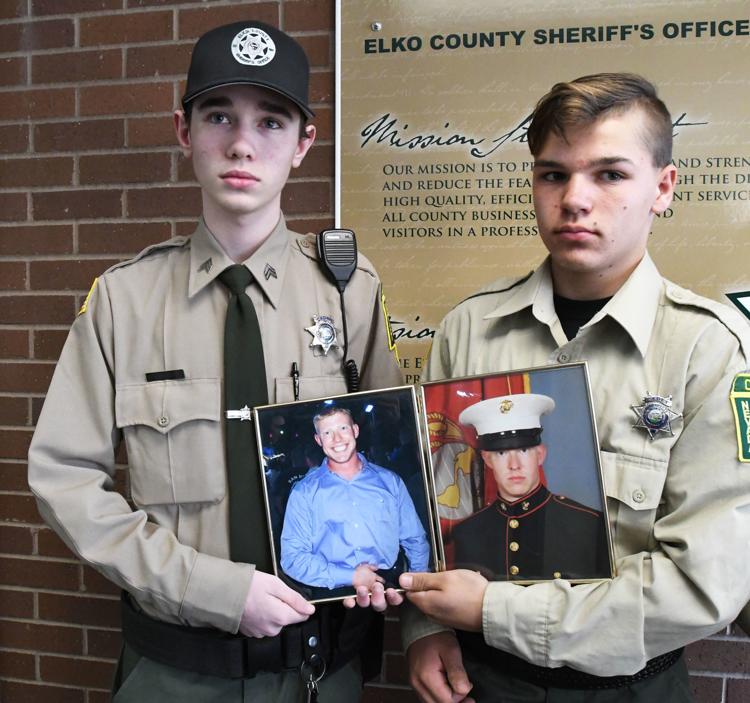 "The reality is a lot of these kids are walking a line," Yvette said. "You go one way or the other and that determines what side of the bars you will be on. These were two very important people in my son's life," she said, motioning to Narvaiza and Satonin.
"I went into the Navy at 17," Satonin said. "I was not doing well in school and so a recruiter came to the school and said I could see the world and learn a trade."
His older cousin had been mentored by his grandfather and became a real success in the military.
"Billy went into the Navy and flew F18s for seven years off of 16 different aircraft carriers. He flew with Air Force One when 9/11 happened. He had someone who said do this and don't do that. I didn't have that," Satonin said.
According to Narvaiza, young men and women can join the cadet program as young as 13. They top out at 21. If that is the career path they decide to take the department can then hire them.
"We take a lot of these kids that are in the reserves and cadets because we get to know them since they were 14 or 15," Narvaiza said. "By the time they get to be 21 and go to the academy they already have all this experience. It's a good program."
"It's the future," Yvette said.
"You take these kids and give them 20 to 25 years, for all you know one of them might be the next sheriff," Narvaiza said.