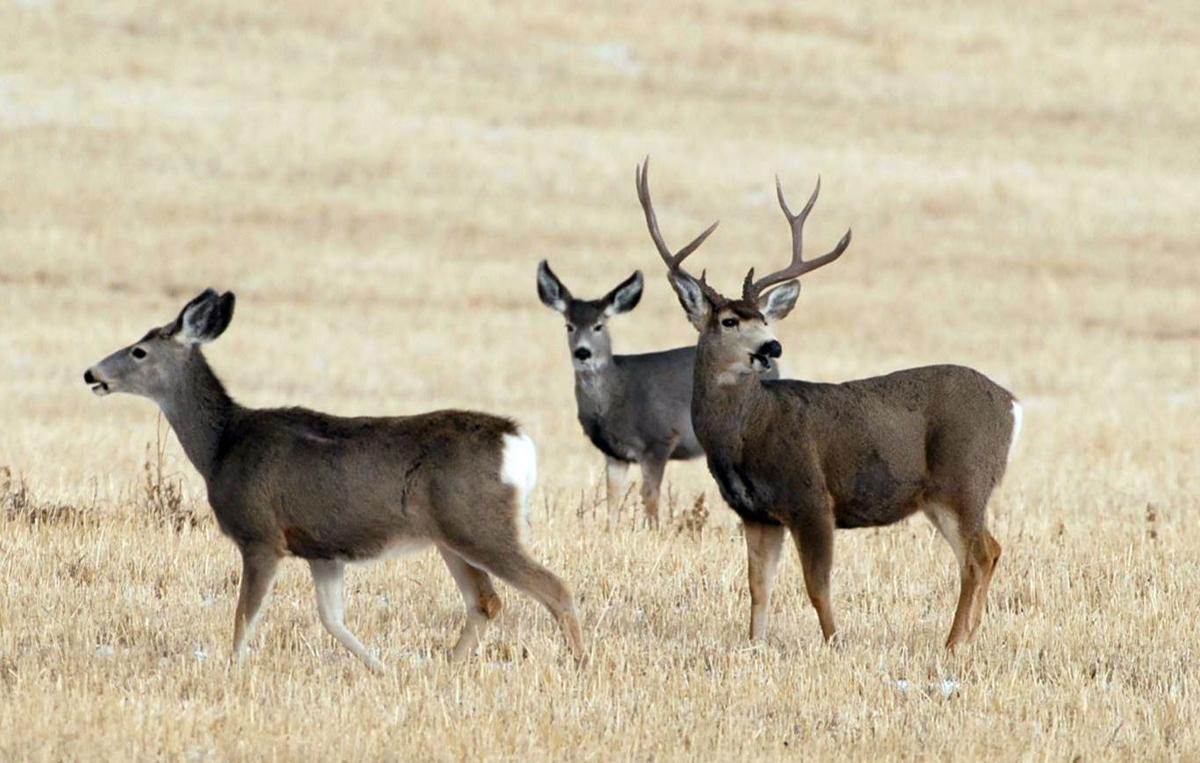 ELKO — Nevada's big game tag draw took place out of state May 24 for the first time this year in a process that has some local sportsmen suspicious despite the Nevada Department of Wildlife's assurances.
As required by state law since 1993, NDOW uses a third party vendor to administer the draw through a random process. This year, almost 6 million random numbers for nearly 70,000 applicants were to be generated and distributed across all species, hunts and weapon classes.
The department selected Kalkomey Enterprises LLC, a Texas-based firm, to conduct the draw.
Tony Wasley, NDOW director, said the vendor was chosen based on state-guided scoring criteria and costs. The company, which partners with more than 100 government agencies in all 50 states and other countries including Canada, New Zealand and Mexico, achieved the highest score and offered the lowest cost. Estimated savings total $1.5 million, Wasley said.
"We are incredibly pleased with the draw process and extremely excited by the new system as well as the partnership with the newly selected tag and license vendor," he said.
Former Nevada Board of Wildlife commissioner Gerald Lent, however, said conducting the draw out of state in a high-security building where the public is not allowed puts the process at risk of corruption.
In a letter to Wasley, Lent requested to attend the draw in Texas, as he had done in Fallon for the past 13 years. He has attended the draw since the state mandated the process be conducted by a private party rather than NDOW.
"As you are aware, I along with interested Nevada hunters, have attended the draw in Fallon Nevada every year," Lent wrote.
"NDOW shares your keen interest in maintaining the integrity of this significant endeavor," Wasley wrote in his reply. "Nevada's sportsmen and women deserve to know that just as in years past, the tag draw remains a fair and honest process."
Lent asserted that the draw has not always been a fair process, and he points to a 1990 legislative auditor's letter that outlines "examples of situations that could be considered indications of abuse or illegal acts." The letter lists situations under the former NDOW-operated process such as deer tags being issued to hunters unsuccessful in the deer draw; carrying over blank tags from previous draws; giving preferential status and more.
"That's old stuff, but that is the reason that we privatized it," Lent said.
He described the former draw under NDOW being conducted in the basement of a building in Carson City and said he was afraid that taking the draw out of state was akin to going back to the basement.
The 1990 auditor's letter states that the members of the audit subcommittee were unable to determine whether many of the situations identified were errors in processing or were done intentionally.
You have free articles remaining.
"Audits find vulnerabilities," Wasley said. "If there were vulnerabilities 25 years ago, it does not mean that those vulnerabilities were exploited, and it does not mean that those vulnerabilities have been unaddressed for the past 25 years."
In the years after privatization of the draw, Lent and other hunters would go to Fallon to help keep the process transparent.
"When there is a problem when the hunters didn't get a fair shake, I'm there to help them out," he said.
They would check "scatter charts" to ensure numbers were random, and question instances that looked suspicious, he said, such as an event he recalled when a sheep tag got left out.
"If you want to keep it honest, you've got to keep it open," he said, adding that this year's change resulted in him "getting all these calls from sportsmen who are all ticked off."
The Kalkomey facility houses sensitive personal information that the state and business is required to protect; therefore, the event is not open to the public as it has been before, Wasley said. Also, not everyone would have been able to travel to Texas to participate, and that would be discriminatory. NDOW worked to have a video live-streamed instead, "which evens out the playing field," Wasley said.
Bert Gurr, chairman of the Elko County Wildlife Advisory Board, said he was "not a bit" concerned about this year's draw process. He said not opening it up to the public "protects the draw's integrity from outside influence."
Wasley said the department has a strategy to ensure that the process is transparent and done with integrity. Steps include having the event attended by a representative from the Nevada Attorney General's office, video-recording and live-streaming, creating four duplicate copies of the draw results, and engaging third party auditors to perform an audit of the process and the results, according to Wasley's letter to Lent.
The draw results will be released before the end of the day May 25, although a change occurs for results reporting this year, too. An entire list of results will not be posted online, Wasley said. Instead, applicants will be notified by email, and results will be posted to their individual customer accounts on ndowlicensing.com under the "Applications and Points" tab.
Lent takes issue with that change, too, saying that sportsmen, women, guides and support services providers benefited from the public list. He also said the full public announcement is required by commission regulation.
"I guarantee you, the hunters want it," he said.
Yet about 80 percent of the applicants indicated on their forms that they did not want that, Wasley said. The new applications included a box to tick if hunters wanted their personal information to be omitted from sellable and publicly available lists. Previously, a hunter not wanting his or her information shared would have to write a letter to the state.
Lent said he plans to find a legislator to rework the law regarding privatization of the draw to require it to be held in Nevada and to file a complaint with the attorney general if the full results are not made publicly available.
The drawing should be held in the state "so anyone in Nevada can attend it," Lent said. "That's what we are going to do. That's going to keep it honest. Hopefully."
Meanwhile, the department head said that the new vendor and process is meant to do just that, even if it is conducted outside the state.
"Many of the men and women employed by the Nevada Department of Wildlife are hunters and anglers, as well, and want nothing more than for this process to maintain the integrity and respect that it always has," Wasley said.