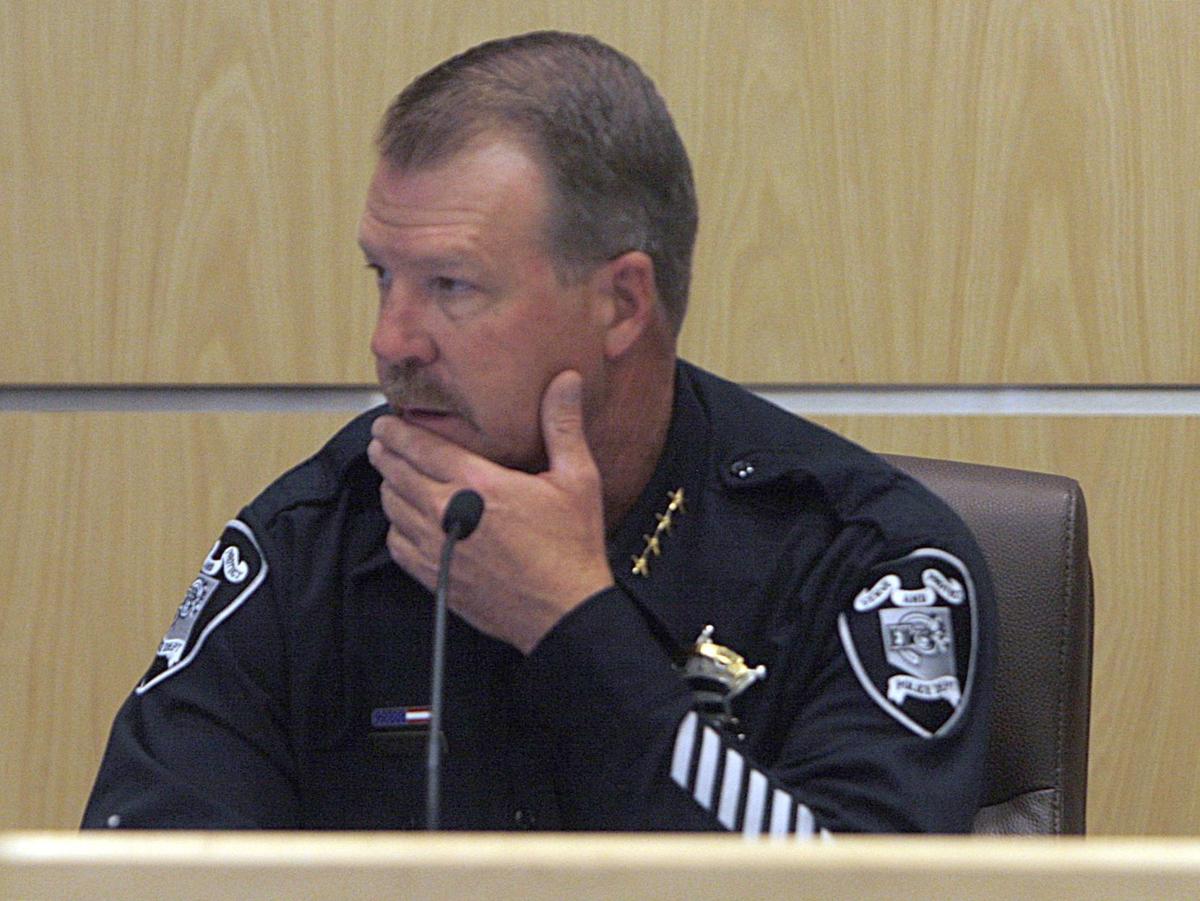 ELKO – Elko Police Chief Ben Reed has had a long and respected career in law enforcement. But, all good things must come to an end, and Reed is announcing his retirement at Tuesday's Elko City Council meeting.
"He has been an invaluable asset to not only the Elko Police Department, but also the entire Elko community over the past six years," said Elko Mayor Reece Keener. "He took the department from average to a superior department. He is really going to be missed by everyone."
Reed retired to the Elko area after serving 31 years in California law enforcement. He worked for five years in the police department of the City of Woodland and 26 years for the City of Redding. Reed was a police captain when he retired in 2010.
"We bought property in 2009 in Lamoille and I retired in 2010," said Reed. "I was not really looking to get back into law enforcement after three decades."
The local chief position came up in 2013 and Reed felt he was refreshed and in a "sweet spot."
At the time the City of Elko was looking for someone outside the agency and wanted to go in a different direction, Reed said.
"The next thing you know, I was hired and went to work," he said.
"It's been a fantastic experience. The team here is top notch, some of the best people I have ever worked with. Their care and concern for the community is outstanding. A lot of people don't get to see that one-on-one, but I do."
You have free articles remaining.
Reed currently holds a position on the board for the Commission on Peace Officer Standards and Training Post for the state. He has also served on the board for Enhanced 911.
When he steps down from service, Reed has no intention of slowing down.
"I've got a lot of chores that I need to do around the place," he said. "I am also really backed up on my time for hunting and fishing."
The city is undergoing the process of appointing a new chief after Reed's departure on Nov. 3. Elko Police Capt. Ty Trouten has been recommended.
"That is what the recommendation is and I support it," Keener said.
"He's ready to go," Reed said. "He has been mentored and he is highly qualified. I feel really comfortable giving him the reins to the organization."
"As city manager I concur with Police Chief Ben Reed Jr.'s assessment and recommend the direct appointment of Captain Ty Trouten to the position of police chief, effective Nov. 3, 2019," wrote Elko City Manager Curtis Calder in the council's agenda.