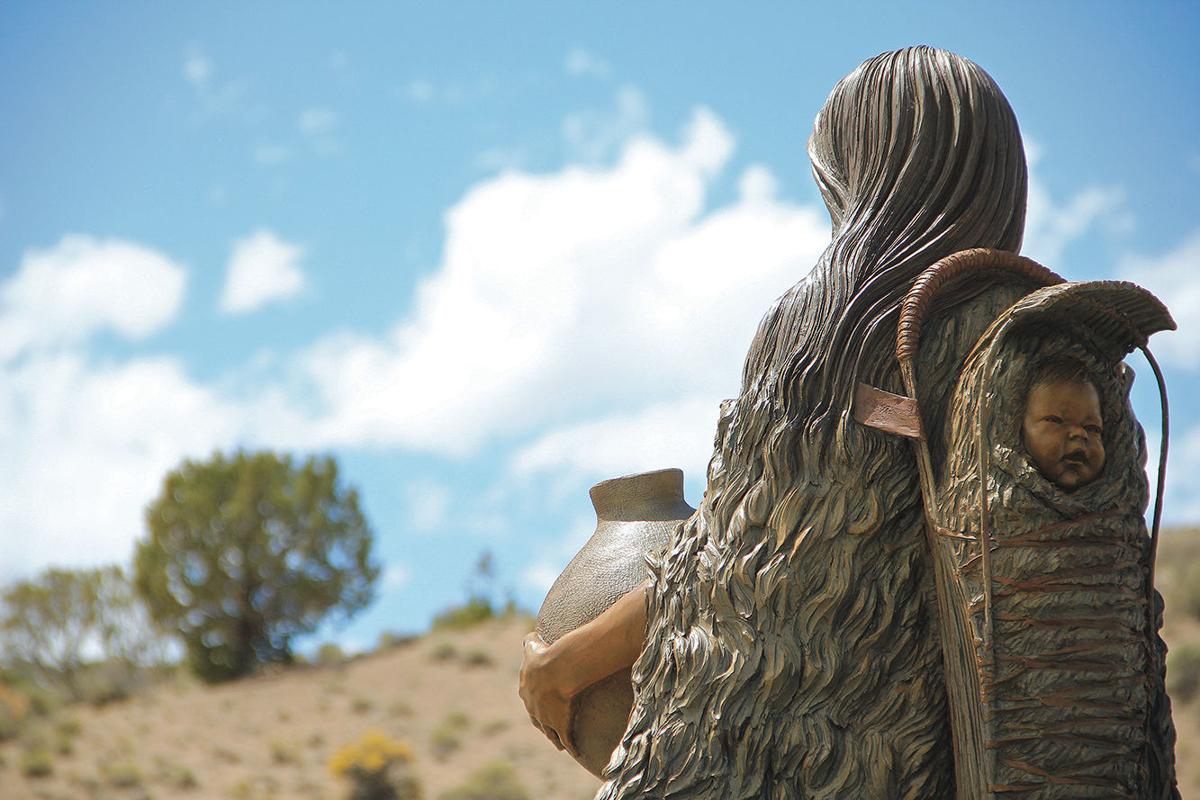 ELKO — A new sculpture representing the local Native American population will be unveiled Saturday at the California Trail Interpretive Center.
The sculpture, entitled "Our Heritage is Our Future," was created by artist Benjamin Victor, who was chosen by a committee of local Native American artists, historians, and Trail Center Manager Gary Koy.
Victor said he has created about 50 full-size sculptures across the country during his career. His sculpture of Native American icon Sarah Winnemucca is displayed in the National Statuary Hall in the U.S. Capitol.
Victor's sculpture for the Trail Center depicts a Great Basin woman who "represents the native people of this area," Koy said. "It will be the first thing people see as they enter the Trail Center, representing (that) the native people were here first. On (the visitors') way out, they will see the back side of the sculpture, where there will be a cradleboard representing future generations."
Victor worked tirelessly to maintain historical accuracy while exercising his artistic license, he said.
You have free articles remaining.
"I did a lot of research on the region and the native people," Victor said. "I wanted to get everything accurate. This is how she would have dressed and looked like."
The bronze sculpture took a year to complete, Victor said.
He will attend the unveiling, which begins at 2 p.m.
"I can't wait for the unveiling," Victor said. "This is going to be fun."
The Trail Center is eight miles west of Elko, at Hunter exit 292 off Interstate 80.
For information, call 738-1849 or visit www.blm.gov/cv5c. The Trail Center can also be found on Facebook.