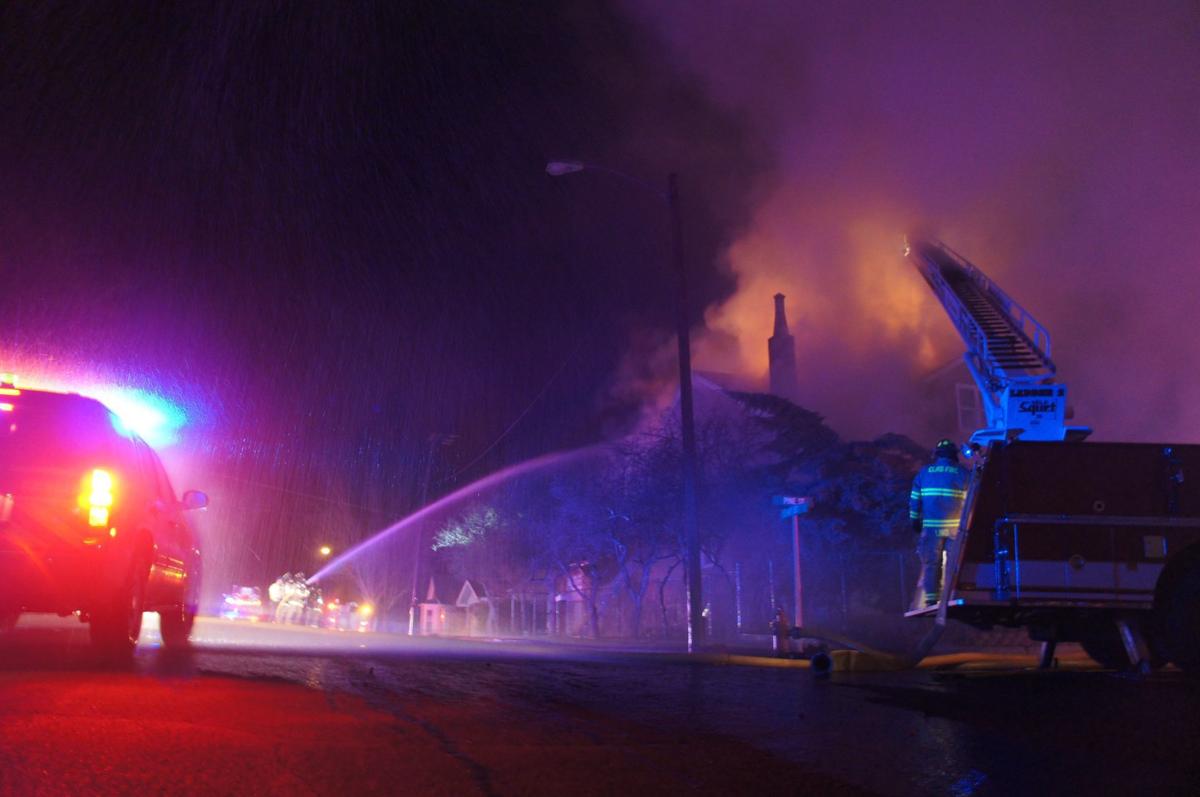 ELKO – Firefighters were called to a late night house fire on Pine Street that was recently declared a public nuisance by the city.
No injuries were reported, and no one was in the home, said Jack Snyder, deputy fire chief.
"Elko Fire had received reports of potentially someone being inside," said Snyder. "Crews searched the interior for any victims and gave an all-clear for no one being inside."
Elko Fire and Police departments along with the Elko County Ambulance responded to 403 Pine Street at approximately 11: 15 p.m. Wednesday after witnesses called to report flames visible from the home.
Upon arrival, fire crews reported they saw "heavy fire" coming out of a first-floor side window that had an extension into the roof.
The fire eventually spread upstairs, leading firefighters to be ordered out of the structure.
"The home suffered significant fire, heat, smoke and water damage as well as a collapse of the roof into the second story," Snyder said.
Three engines, two ladder trucks and three command vehicles were at the scene. Crews left at about 6:30 a.m. Tuesday morning.
The cause of the fire is under investigation, Snyder said.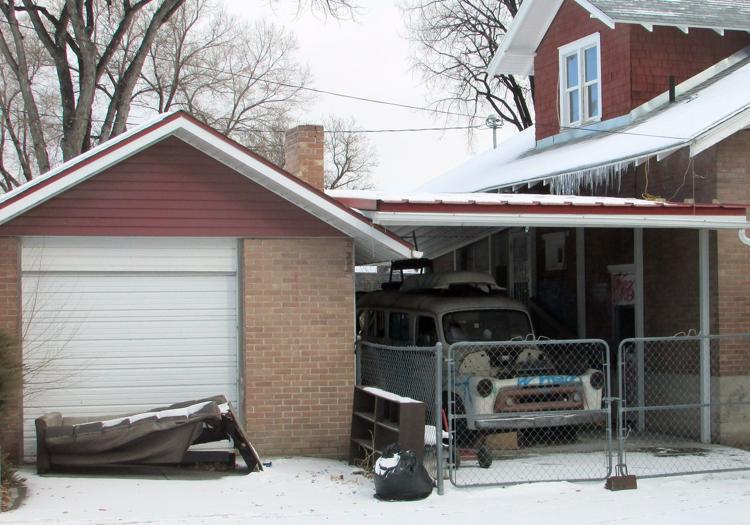 Starting February 2018, several complaints about the condition of the property were sent to the City of Elko, said City planner Cathy Laughlin.
On Dec. 11, neighbors told the Elko City Council over the years they watched as old vehicles, trash and debris piled up around the home.
The property was declared a public nuisance by the City Council at that meeting, ordering owner William Armstrong to clean up the trash and old cars that littered the home, according to Elko Daily Free Press files.
This article has been updated to correct the date of the fire to Wednesday, April 10.