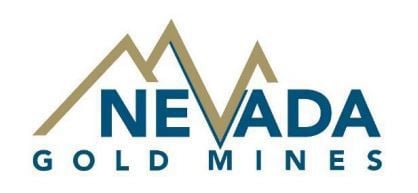 ELKO — Nevada Gold Mines is continuing to work on setting up a fund to support Nevada Gold Mines employees and families impacted by Saturday's accident north of Carlin. A bus carrying miners to work and a truck hauling ore from a mine collided on State Route 766.
Andrew Nash's co-workers at Pilot Thomas have set up a GoFundMe page, "In memory of Andrew Nash," for the family of the semi-truck driver who was fatally injured in the accident.
Nevada Gold Mines Executive Managing Director Greg Walker said Nevada Gold Mines and local businesses will match donations made by employees to the fund being established at the Nevada State Bank. Details of how to donate will be made known shortly. NGM intends to maintain the fund as a future resource for other employee-related incidents.
"Our deepest sympathies and thoughts are with the family of Rocky Witt, who was fatally injured in the accident, as well as with the injured employees and their families," Walker said. "Of the six who were admitted to hospitals in Salt Lake City and Reno, two have been discharged and we are also in close communication with all the others who were impacted by the incident."
"We are very grateful for the support we continue to receive from the local community, as well as for the selfless assistance our own employees provided at the scene and since. Ours is a young team but they pulled together magnificently."
"Pilot Thomas Logistics is heartbroken by the tragic loss of two individuals, including a PTL team member," the company that employed Andrew Nash said in a statement. "Our thoughts and deepest sympathies are extended to all the families and friends, including the mining community and fellow coworkers. We extend our deepest sympathies to each of the injured individuals and the Nevada Gold Mines team. PTL continues to keep the families and all those impacted in our thoughts during this difficult time."
NGM Chairman Mark Bristow, who flew to Elko to offer his support, said while dealing with the aftermath of the accident the company was also looking at ways to ensure that similar incidents would not recur, and would work with state and federal agencies in order to identify road improvements and other safety measures.
Nevada Department of Transportation Public Information Officer Meg Ragonese said law enforcement crash and citation records show five reported crashes on State Route 766 in the five years from Jan. 1, 2014 to Jan. 1, 2019. Three people were injured in the crashes. These are crashes which law enforcement responded to and produced records of.
"Any death or serious injury on Nevada roads is a tragedy," Ragonese said. "We remind all motorists to drive safely, including following posted speed limits and focusing attention directly on the road ahead."
Be the first to know
Get local news delivered to your inbox!