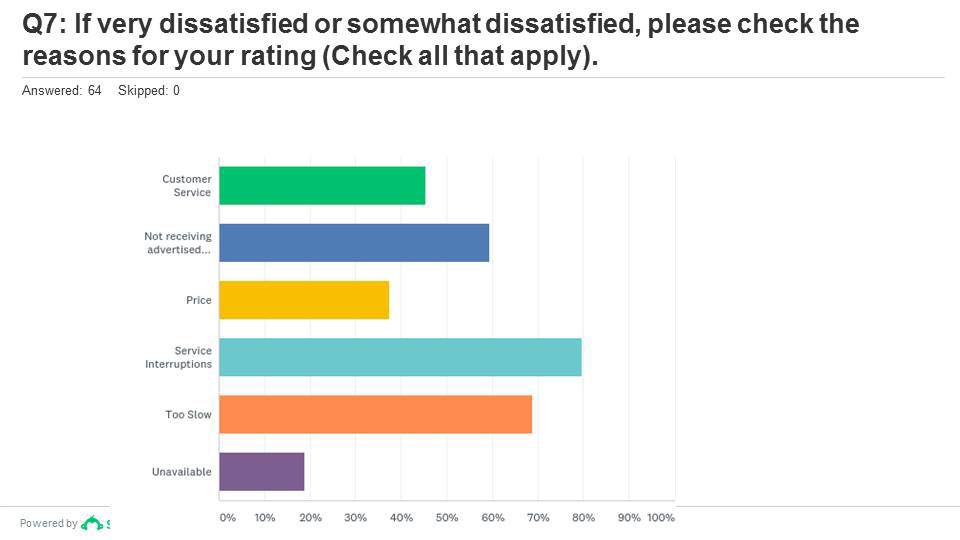 ELKO — Lack of reliable high-speed internet affects quality of life and inhibits commerce, and those impacts are being keenly felt in Elko County.
That was the message presented to Elko County commissioners during a recent update about the state of local internet access.
"We are on the other side of the digital divide," said Elko City Councilman Reece Keener, who is part of the Broadband Action Committee working with the Governor's Office of Science, Innovation and Technology to bring better internet service to the county.
The governor's office identified Elko and White Pine counties as areas that could benefit from better internet service after exploratory trips in fall 2016 and a stakeholder meeting in December 2017. A team is now leading the charge to attract funding, analyze infrastructure and communicate with providers. The team also seeks to understand the issues created by unsatisfactory service.
Effects noted in Elko County include business outages that interrupt payment or payroll processing; a real estate office being without service for days; health care providers having to go to facilities at night to upload patients' medical data; and Great Basin College correspondence students having to drive to campus to complete courses. Keener presented these issues to the Elko County Board of Commissioners at the July 11 meeting.
"The bottom line is that in the current age, high-speed internet is now a necessity not a luxury," he said. "Lack of high-speed internet is affecting our quality of life and inhibiting commerce."
A recent informal survey polled business and residential internet users about service. About 65 business internet users and more than 100 residential users responded to the survey, according to Keener's presentation.
In both pools, the primary provider in the region is Frontier Communications. Upwards of 75 percent of all users were somewhat or very dissatisfied with service, the survey found. The biggest reasons for business users' discontent were service interruptions, slow speeds and not receiving advertised speeds.
Frontier representatives addressed similar concerns before the Elko City Council in April, and provided a statement to the Elko Daily Free Press after Keener's July update to commissioners.
"We recognize broadband access is vital and provide Internet service in very rural parts of Nevada many other Internet service providers elect to not serve," Frontier said in the statement. "We also understand the unique nature of serving rural, remote communities and are committed to our customers and the communities we serve."
Residential users said faster internet speeds would help students complete homework, aid home-based businesses, enhance online video gaming and shopping, and assist with telemedicine services.
Frontier noted that "despite a 25% increase in Internet usage in the Elko area, Frontier's network is performing as designed," the company wrote in an email. The company also addressed service interruptions, stating that it recognizes that they occur from time to time but "[w]hen this happens, we share our customers' urgency and respond to resolves issues promptly."
Keener presented another viewpoint regarding infrastructure, however.
"As a result of my involvement on this committee, it is abundantly evident to me that Frontier has failed to make the necessary investments in their network, and that's why I'm standing before you today," he said. "With each passing day, their infrastructure becomes more antiquated due to capital constraints."
Frontier stated that the company has added elements to the network to enhance service and reliability, and is continually evaluating and working to improve its network. The company also explained the limitations of the system.
"A small number of remote locations will continue to be limited by distance from network; this is the nature of service from copper networks in remote areas," Frontier stated. "Customers in some areas are located miles from core Frontier network facilities that provide broadband service, and this makes it technologically and economically challenging to provide faster internet speeds."
The committee's next steps include investigating ways to allow companies to connect to the city's fiber resources; negotiating with companies to provide service and infrastructure; and starting a strategic plan for the short and long term.
Commissioner Rex Steninger asked what more the county could do to assist in ushering high-speed internet into the community. Members of the Elko County Board of Commissioners voted June 20 to support Pacific Rural Gas Cooperative's grant application to finance a feasibility study for $125,000 under the U.S. Economic Development Administration's Economic Development Assistance Program.
"Just be supportive and know that this team is working to attract providers here, and hopefully you'll be hearing from some of those providers in the future," Keener said.
Be the first to know
Get local news delivered to your inbox!