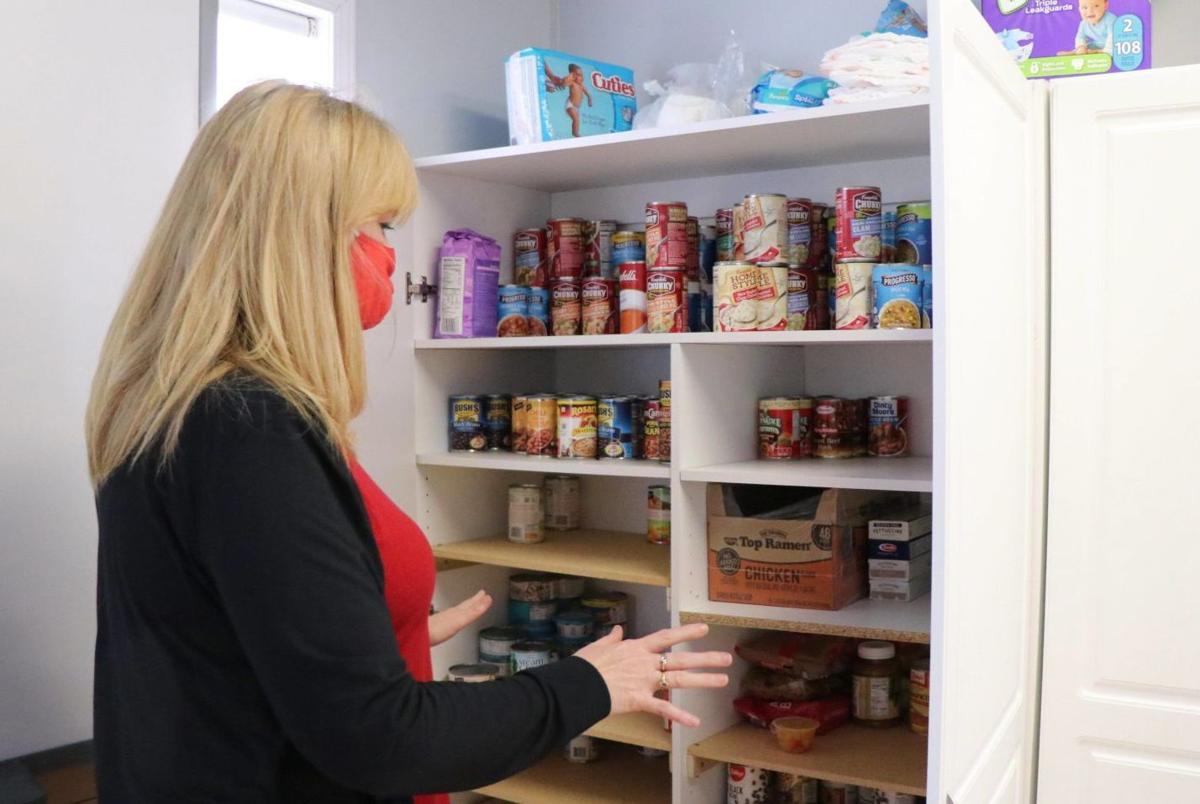 ELKO – It's been a year of ups and downs at Head Start of Northeastern Nevada.
As the preschool looks back on the changes and progress made due to the coronavirus, employees described how they implemented safety policies and procedures to serve children and their families.
But Head Start did not slow down its efforts to supply low-income families with food and household necessities to ensure no one went without, even during the holiday season.
Feeding needy families is one service that the school enacted before the pandemic. The program turned into a lifeline for the parents and guardians of their students, explained Lori Cox, Head Start executive director.
"Once everyone got laid off for COVID, there was a greater need," Cox said.
The preschool also handed out diapers, toiletries and paper products to families. Cox said a food drive organized by Great Basin College was intended to help restock Head Start's pantry to its pre-pandemic levels.
ELKO – Sponsored by GBC's Phi Theta Kappa Chapter, Student Government Association, and Native American Student Association groups, the Share t…
"It's a little depleted at the moment," she said, showing one cupboard with half-filled shelves.
The preschool also saw a drop in enrollment. Their total enrollment of 145 students was lowered by 18-20 children to meet CDC guidelines.
Fortunately, Head Start was able to open two more classrooms, maximizing their locations on Golf Course Road and Silver Street to follow the six-foot social distancing guidelines.
Some families were hesitant at first to send their children back to Head Start last summer until parents saw the staff's efforts to follow safety procedures and thoroughly sanitize the classrooms, materials and toys, employees said.
Closed by the state in March 2020, Head Start reopened June 1 for early head start children, a year-round program.
Teresa Carlos, Silver Street family advocate, said she and Yomaria Robles, Early Head Start family advocate, worked with parents enrolling their children in Head Start. The parents signed a COVID waiver and reviewed the school's check-in and mask requirements.
Sanitizing each item touched by children "is what made parents feel comfortable. [Also] knowing that the teachers were wearing masks in the classroom was, I think, a big factor," Carlos recalled.
For infants who are teething, any item put into their mouth goes into a designated "yuck bucket," Robles said.
The summer session turned into a test run for parents and staff before classes resumed in the fall.
"The families have been great. They want their kids to have those in-person services and what we provide here. I feel like they got a taste of what we were doing that summer," Robles said. "We learned from that and what we needed to change. Parents started to see the changes in the summer. I feel like we got good feedback that they were happy and content with everything."
Robles and Carlos agreed that confidence in the preschool was the key for parents to bring their children back to Head Start.
"They trust us," Robles said.
The preschool was also ready to close at a moment's notice if an employee had direct contact with a positive case or possible exposure to a positive case.
After Thanksgiving, Head Start shut down for about five weeks, a break that was designed to be "intentionally long," Cox said
"We were asking people to stay home between Jan. 1 and 10 and come to work or school healthy," Cox explained.
For the most part, families have been "very receptive and understanding" when parents received calls about an upcoming closure, Carlos said.
Now Head Start is looking to next fall.
"We are actively taking applications for next year," said Amanda Mack, Eligibility, Recruitment, Selection and Enrollment (ERSEA) coordinator. "Applications are available, or if you contact someone and we can direct you."
CARES Act funding also helped the school run. Cox said $127,000 was used from the act to pay for cleaning supplies, additional teachers and paid time-off for staff who were out sick with COVID-19.
Cox said the national Head Start program would receive $1 billion, but she was unsure how much would be allocated to Elko's preschool.
A need that arose from the pandemic was finding "in-kind" donations to match the 25% of federal funding Head Start receives. With guest speakers unable to visit the school for presentations or in-person demonstrations, Cox said the preschool is "extremely behind this year" and asked the community for suggestions and help.
"If anybody has any ideas of how they could donate their time and services to us that doesn't include being in a small classroom with kids, we would be open to hearing about it," Cox said. "Even helping with cleaning up our grounds, parking lots, or things like that. Please reach out to Head Start so that we can partner to make up some of that."
"We're always looking to create community partnerships," Mack added.