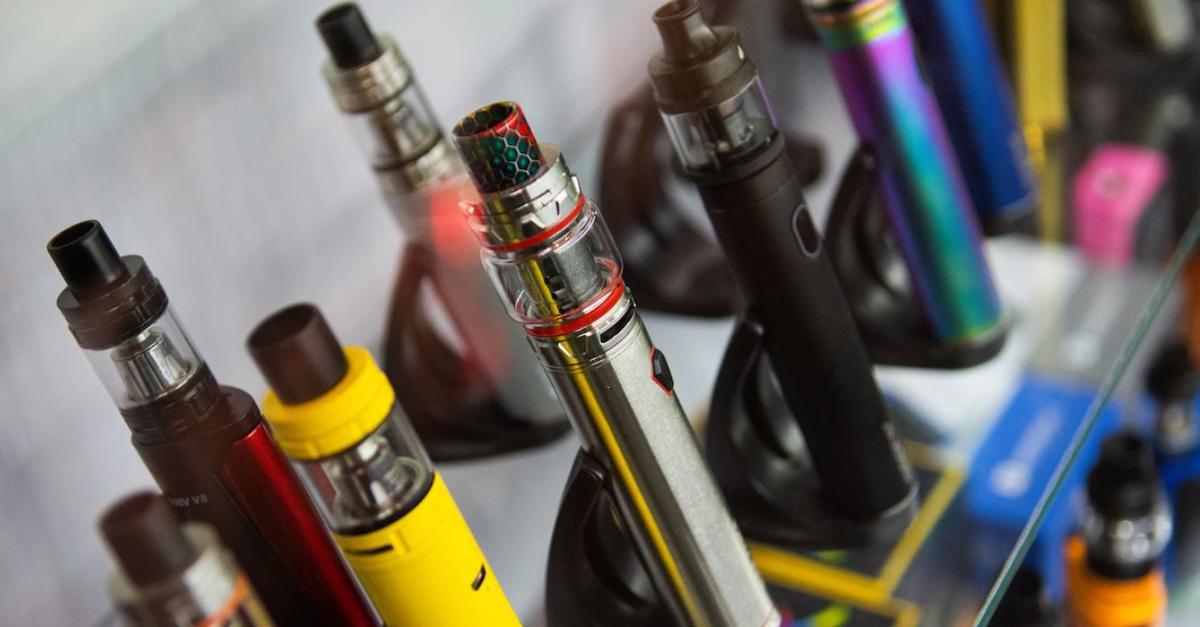 Nevada public health authorities recommended ceasing use of vaping products after the Centers for Disease Control and Prevention reported three deaths and 450 cases of pulmonary illness potentially linked to vaping.
There were no reported cases of pulmonary illness associated with vaping in Nevada. No specific product or compound has been linked by investigators as of yet, but all patients reported using e-cigarette products or vaping, and many patients reported using products containing tetrahydrocannabinol (THC) — which is the active ingredient in marijuana.
"The public health authorities are advising people not to use vaping products and e-cigarettes," authorities from the Carson City Health and Human Services, Southern Nevada Health District, and Washoe County Health District said in a statement. "These products should never be used by youth, young adults, pregnant women, and people who do not currently use tobacco products."
The statement represents the strongest position yet from Nevada health officials against vaping, which is sometimes characterized as a safer alternative to smoking. The Nevada Vaping Association, which represents vape shops, responded to the advisory about the recent deaths on Monday by drawing a distinction between commercially produced vape products and homemade products.
"Consumers should be aware of what they are vaping; there are many types of e-liquids, and homemade marijuana-based THC or Cannabinoids products can clearly be harmful to the user's health and even cause death," said Alex Mazzola, the association's president, in a press release. "Consumers must know the difference between manufactured nicotine-based products intended to be vaporized that have not been link the recent fatalities which are very different from homemade marijuana-based THC or Cannabinoids products that have."
In July, The Nevada Independent reported that the number of high school students who reported vaping in the last 30 days had risen by 78 percent year-over-year. The cigarette use rate has fallen to below 7 percent, while nearly 16 percent of youth are vaping.
Before the study linked vaping to pulmonary illness, evidence connecting vaping and health-related risks was less solid.
In July 2019, the Wisconsin Department of Health Services and the Illinois Department of Public Health reported cases of pulmonary disease associated with e-cigarettes and vaping, which launched a coordinated public health investigation. Cases were identified if patients had used e-cigarette devices 90 days before symptom onset and had visible spots in their lungs that were not connected to other causes.
Of the 53 patients with pulmonary disease, 83 percent were male. The median age of patients was 19 years old.
All patients had visible spots on their chest x-rays. Ninety-four percent of patients were hospitalized, 32 percent were intubated or placed on mechanical ventilation, and one person died. Eighty-four percent of patients used THC in their vaping devices.
Symptoms that were reported by hospitalized patients included respiratory symptoms (cough, shortness of breath, or chest pain), gastrointestinal symptoms (nausea, vomiting, or diarrhea) and non-specific symptoms (fatigue, fever or weight loss).
Nevada health authorities advise seeking medical care right away for anyone who experiences any of these symptoms while using e-cigarettes or vaping.
Additionally, the health departments offered the following warnings:
Never buy these products off the street (for example, e-cigarette products with THC or other cannabinoids).
Avoid modifying e-cigarette products or adding any substances to these products that are not intended by the manufacturer.
Tobacco users who are attempting to quit should use evidence-based treatments, including counseling and FDA-approved medications
Be the first to know
Get local news delivered to your inbox!