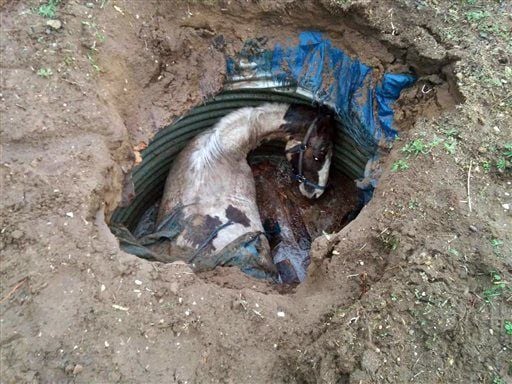 HOOPER, Utah -- Weber County Animal Services needed to call in some heavy equipment to rescue a horse trapped in a sinkhole.
Brutus fell into an 8-foot hole that had opened during a rainstorm Monday in Hooper, Utah. The horse had his neck pinned to one side and had little visibility.
Neighbors used heavy-duty machinery and officers used straps to carefully hoist the horse out of the hole.
Brutus was unharmed after his removal.