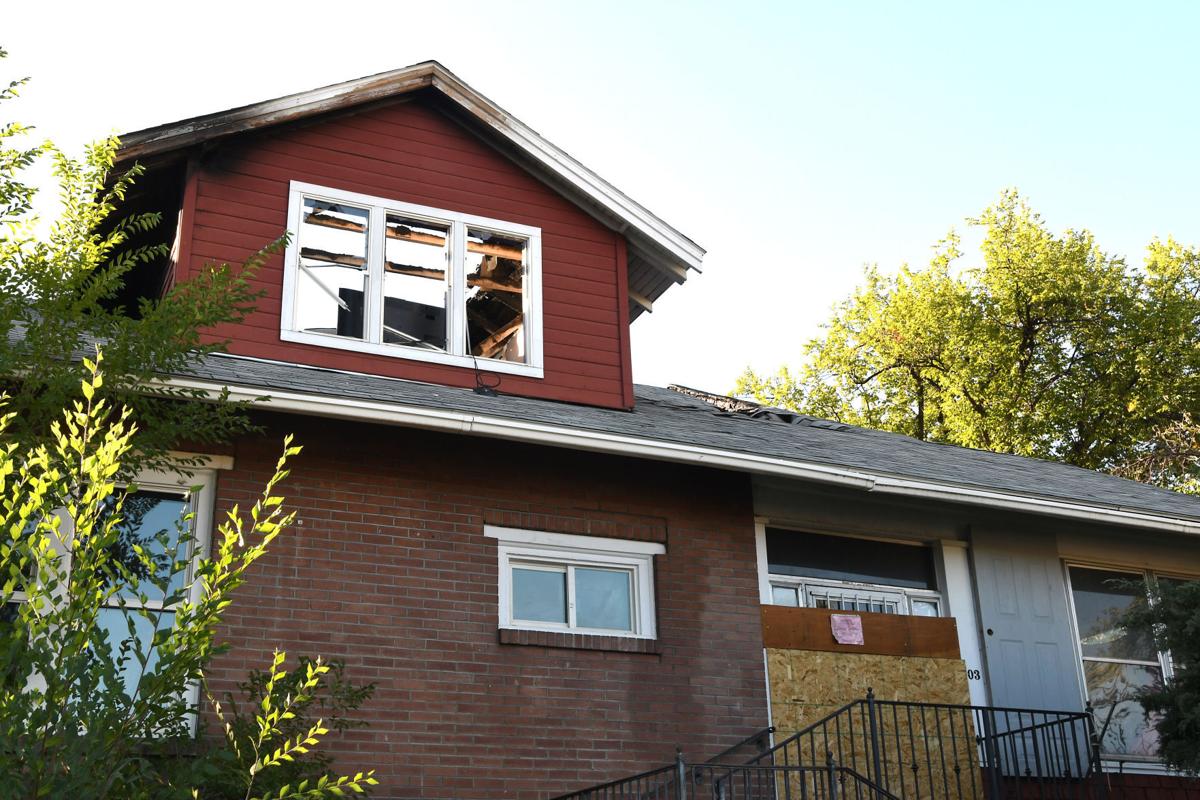 ELKO – A partially burned house that is considered a public nuisance is going to get cleaned up soon, the Elko City Council promised this week.
On Dec. 11, 2018 the city council voted to give the owner of the residence at 403 Pine St. a 30-day notice to clean up the mess. After that notice was issued the owner, William J. Armstrong, appeared to be making an attempt at clearing the property of trash, junked cars and other debris.
However, in April Armstrong was charged with first-degree arson of the property. According to a police report, Armstrong said he was using a torch to clean his meth pipe. He set the lit torch down near some clothes and went outside to smoke two cigarettes. When he returned the house was on fire. The beleaguered home is once again an eyesore, a hangout and a magnet for criminal activity.
"I have asked staff to keep this on the agenda until which time we have a resolution," said Elko Mayor Reece Keener at a city council meeting Aug. 27. "Due to a fire, the structure has been inspected and red-tagged by the city building department."
The owner has done little to mitigate the problem, Keener said, and the issue is further complicated because the property is tied up in a trust fund.
Elko City Manager Curtis Calder explained that the city is now in the process of creating a timeline for mitigating the public nuisance.
"We did hope that we would be working with some trust representative right after the fire," Calder said. "I think we ended up wasting 30 to 45 days thinking that was going to work and it didn't. So, now we have covered our bases, we're following code, and ultimately this will get resolved one way or another. We have had trespassers in there. We have had calls to the police department. We have had complaints from neighbors, and rightly so. We intend on making this a high priority."
A notice is going out this week to the owner. According to Calder, if the owner is responsive the problem may never come to council.
"At the next report we should be able to report whether the property owner has been responsive to the notice," Calder said. "If they haven't been, then we can probably give you a definitive date when that would be coming up to the council."
"The sooner, the better," Keener said. "I know the neighbors are just exhausted."
The city has to follow all of the statutory guidelines, but if the owner does not abate the problem then city council can take abatement action by winter.
"In the end it is going to get abated one way or another," Calder said. "The neighbors have had to put up with a lot of stuff over the years, and now it's even worse and it's consuming police resources, and fire resources. We certainly have better things to do than babysit an attractive nuisance in town."
"If the trust is unresponsive we may have to have a structural analysis," said Elko Assistant City Manager Scott Wilkinson. "We can't do a visual assessment of a structure and say it is not structurally sound. There is a process we have to go through to get to that point."
"I would just like to say thank you from all of us in the neighborhood for taking this so seriously," said New Pine Street resident Scottie Vega. "We have seen a lot of foot traffic, and, once again, we are the crack neighborhood, and the sooner we can get this taken care of the better. We will be watching all of the city council meetings so we can come and stay up to date on this."