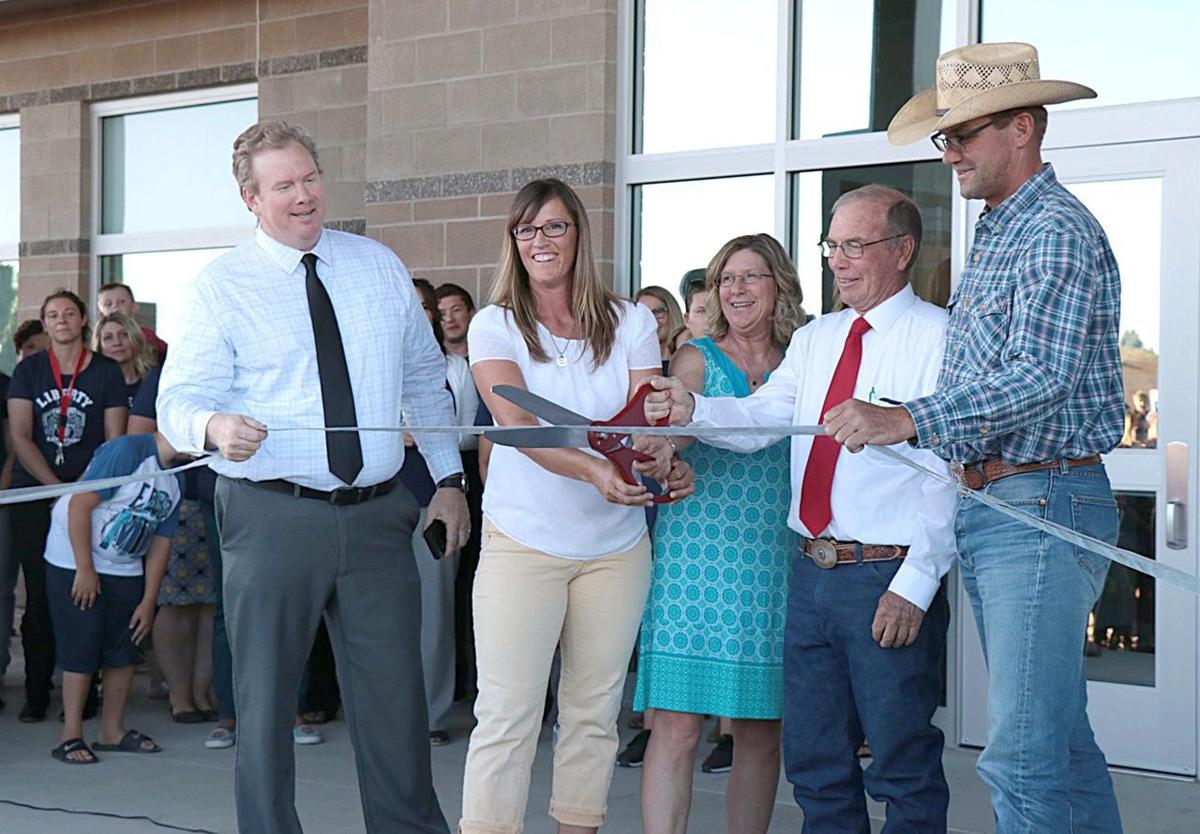 ELKO – Cheers and applause rang out as school board members cut the ribbon to open Liberty Peak Elementary in Spring Creek Thursday evening.
About 1,200 people toured the newly constructed school that also doubled as an open house for students and parents to meet teachers and staff a few days ahead of the first day of school on Aug. 26.
Teresa Dastrup, Elko County School trustee and board president, welcomed the parents and children gathered outside the school.
"This is your school and we know you're excited to come and be here and be part of a great new location, this beautiful view that you get to see every day," Dastrup said. "We've had a lot of thought that's gone into this school, and we're excited for you to be here, so welcome to Liberty Peak."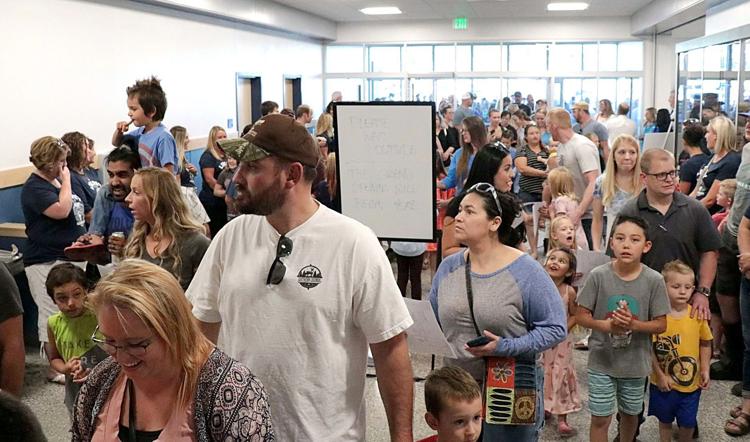 Constructed to alleviate crowding at Spring Creek Elementary and Sage Elementary schools, Liberty Peak is expecting to open with 560 students or more on the first day, Principal Bobby Steensen said.
Steensen said the goal is to keep classroom sizes between 20 to 22 in kindergarten through third grades, and 25 to 26 students in fourth and fifth grades.
Although the classrooms could handle more students, Steensen added that the school would try to keep sizes at that level.
"The classrooms are designed to meet the capacity guidelines presented by the state," he said. "We are working hard with the district to keep numbers appropriate so that there is still space for various learning centers to utilize the learning experience of our students."
The lower class sizes will be easier for teachers to have more one-on-one interaction with students, said Kandace Boulette, whose son is starting the second grade at Liberty Peak.
"My son is really excited to start at the new school," she said. "He was at Spring Creek Elementary last year. There were 900 kids and it got super-crazy."
"[There will be] more teachers and counselors to help with everything [at Liberty Peak]," Boulette continued, adding that seeing the community support for the new school was "exciting."
You have free articles remaining.
Another parent, Brandon Pope, said two of his children will be starting school Monday in kindergarten and third grade. He agreed that having the new school in Spring Creek would be a good opportunity for his children and for the area, overall.
"They did a great job," Pope said. "They took an eyesore and built this beautiful school here. It makes Spring Creek look better."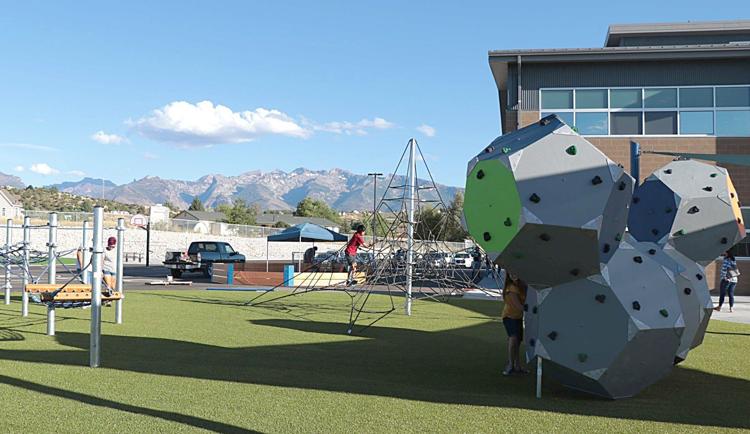 Spring Creek Association Tract 400 director John Featherston said the school was a good use of the property that sits within the Marina Hills section, Tract 100, of the association. Originally, the property was divided into small, individual lots that were planned as a marketplace many years ago when the homeowners association was developed.
"This is an excellent use for the land. It was probably the best we could actually hope for," Featherston said. "The original intended purpose for development was never set in place. It was never used."
The opening of the school is another milestone for Spring Creek and something that will improve the direction of the community, said SCA President Jessie Bahr.
"I think it's great that the community came together, including the school district and the SCA, all local entities to make something happen for the community," Bahr said, "because that's the whole goal with us in the association, is to make sure the community is growing and thriving."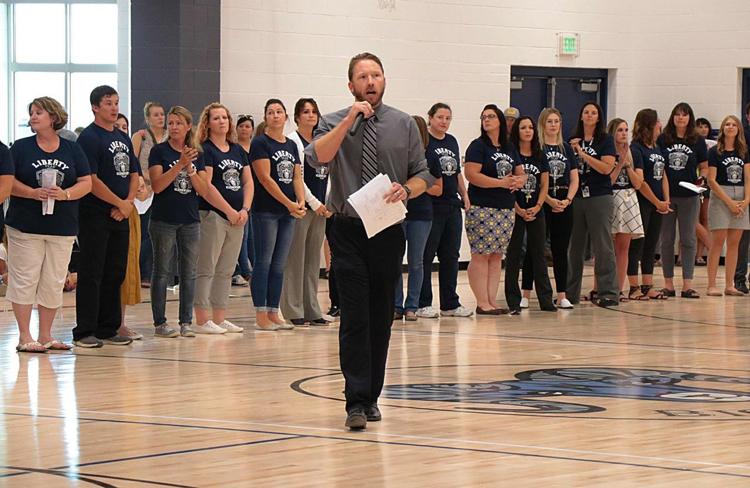 Liberty Peak is the fifth school to open in Spring Creek since 1988 when Spring Creek Elementary was built. The increase in population prompted Sage Elementary, Spring Creek High School and Middle School to be constructed in the following years.
Marsha Santistevan is teaching morning and afternoon pre-kindergarten classes at Liberty Peak, and said the opening brought back memories when she was one of the first students at Spring Creek Elementary as a third-grader, and again as an eighth-grader when Spring Creek High School opened in 1993.
"So, now I get to open this up as a teacher," she said. "It's pretty cool. Not a lot of people can say that."
Due to construction work going until the last minute, teachers began setting up their rooms Monday, and Steensen credited them for putting "in a tremendous amount of work" ahead of the open house and the first day of school.
"A lot of teachers put in a lot of late nights," he said. "I appreciate that and the work they're doing."