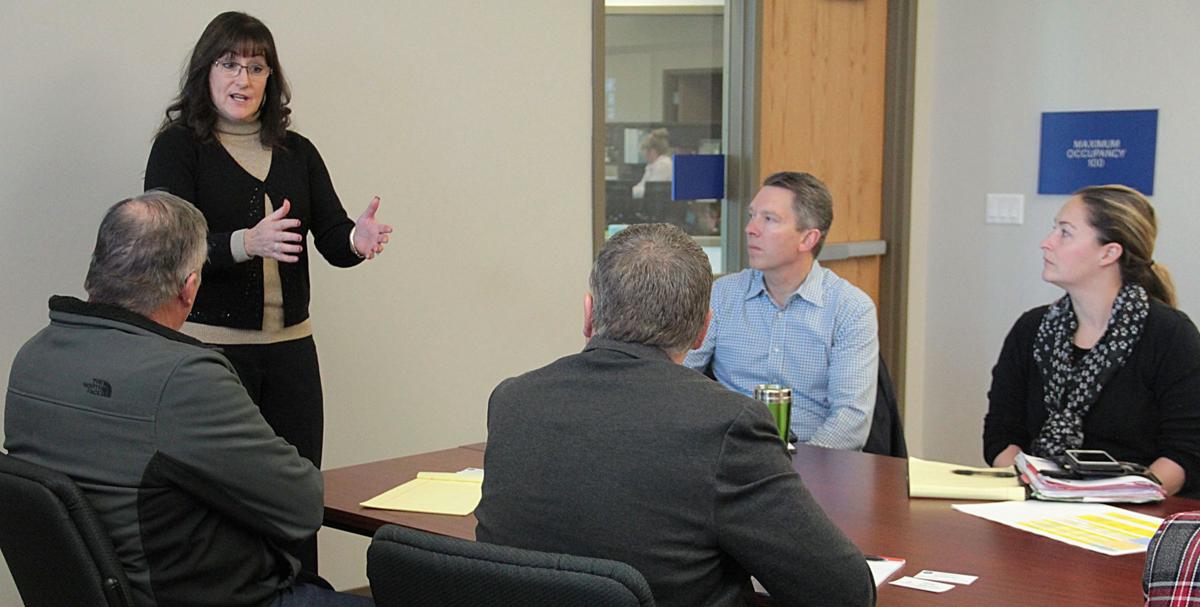 ELKO — Having reliable communication for business, education, healthcare and entertainment through phone and internet service is crucial to community development. But it pales in comparison to the importance of having reliable communications for 911 service.
That was one conclusion landed on by a team of specialists led by Jojo Myers Campos, the state broadband development manager from the Governor's Office of Science, Innovation and Technology. To discuss solutions to obtaining better broadband for Elko County, the group met Dec. 6-7 with key stakeholders, including public safety representatives.
"Lives are at stake," said Joe Freddoso, a consultant with E-Rate Central, contracted by the governor's office to assist with the effort. "Not having 911 is kind of a bleeding artery, and you're going to have to stop the bleeding."
He refers to Frontier Communication's failing phone lines that led to prolonged outages at the Elko Dispatch Center. The system failed at least 10 times over 18 months, with the most recent outage being for four hours in late July, according to Elko Daily Free Press archives. Residents with emergencies had to dial 777-6877 to reach emergency dispatch.
No reported emergencies were adversely affected by the most recent outage, but participants of the session devoted to the public safety sector suggested the situation tempts fate.
"We've been extremely lucky," said Elko City Councilman Reece Keener, who volunteered to organize a broadband action committee to work with the governor's group.
E-Rate Central consultant Eric Flock added that "it is a disaster waiting to happen."
Since the summer outage, Frontier reverted the 911 system to copper phone lines. That method has proved reliable over the past few months, but the decades-old technology is being phased out in other parts of the country.
Operating the 911 system through fiber optics would increase the reliability of 911 service, explained Troy Poncin, information systems manager for the City of Elko. The city has fiber cable that could be used for 911 service. Elko does not have a legal mechanism in place to lease its unused fiber fair and equitably, Poncin said.
"The point is, we have a lot of connectivity really close," he said.
The Elko County Enhanced 911 Board selected Winbourne Consulting Group in July to oversee developing a plan for modernizing 911 service. Poncin said Winbourne could have a proposal ready this month.
Other meeting sessions covered broadband service as it relates to Spring Creek, healthcare, business and government. About 15 people from the community represented each sector to share ideas on how to provide better broadband to Elko County, starting with the population centers of Elko and Spring Creek.
Myers Campos and the E-Rate team plan to take the information gathered to devise a plan of action for short- and long-term goals for a whole community approach, including starting discussions with additional providers.
"We are here to listen and actually create a to-do list," Myers Campos told the Elko County commissioners during their Dec. 6 meeting.
Since the summer outage, Frontier Communications reverted the 911 system to copper phone lines.
Since the summer outage, Frontier Communications reverted the 911 system to copper phone lines.