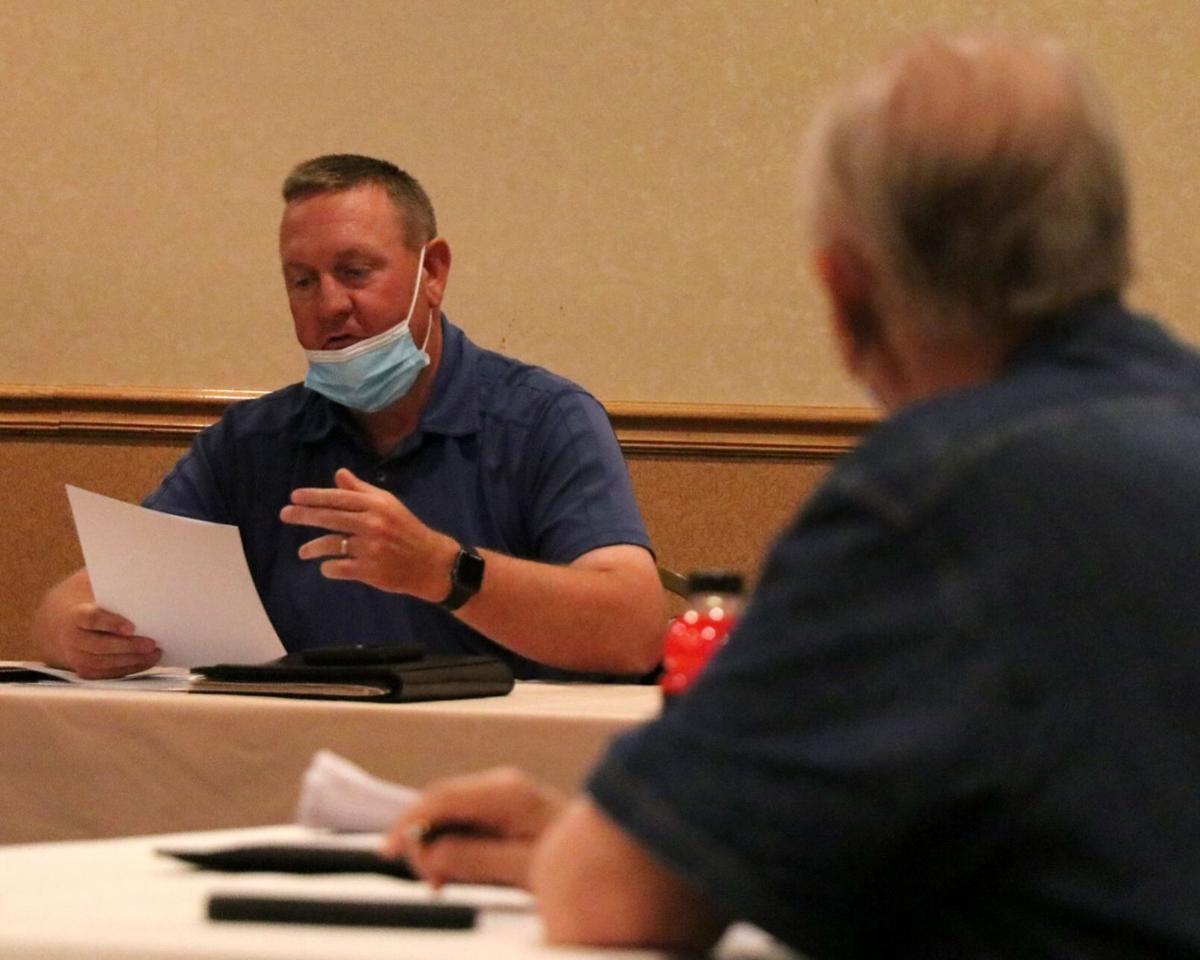 ELKO – The 100th Elko County Fair and Livestock Show faces an uncertain future amid state regulations resulting from the COVID-19 pandemic.
The Elko County Fair Board tabled a final decision on the 2020 fair for one week until organizers learn more about the rollout of state mandates early next week and speak with Elko County Commissioners on Wednesday afternoon.
The fair board will make a final decision at 5:30 p.m. Aug. 5 at the Elko County Fairgrounds, said chairman Tony Buzzetti.
"We need some more information," Buzzetti said. "We need to see what is going to happen."
Among the concerns are gaming regulations that control the parimutuel betting for the horse racing, which is "the big draw" for the fair, Buzzetti explained.
"It all works together, but it's the big draw for the crowd, the betting handles, the vendors and the carnival, everything. It brings the big crowd which goes hand in hand with the stockhorse, the home arts and the livestock show," he said.
Buzzetti pointed to horse trainers who would be heavily impacted if the racing did not take place as scheduled.
"Some of these racehorse trainers have no place to go. They are hinging on going out of business because nowhere else is running. It's tough on their livelihood too. We are their last hope," Buzzetti said.
The final decision will also impact 4-H youth who have been raising animals for the livestock show and sale.
"The beef kids have been raising animals since January. A lot of these kids have put a lot of time and money into these animals. They won't have a place to go if we flat cancel," Buzzetti said.
He added there could be a possibility of conducting an in-person livestock show with a different species each day and a small gathering, like 4-H clubs are doing in White Pine and Eureka counties.
Home arts entrants, the Nevada Stallion Stakes and stockhorse participants will all be impacted as well, he added.
However, Gov. Steve Sisolak, who is expected to release a long-term mitigation plan on Monday, will decide whether the fair will continue or not.
"We've got to wait and see what's going happen with the governor and then meet with the County Commissioners before we make a final decision," Buzzetti said.
Multiple aspects to the fair, such as bars, concessions, and gathering spaces, have specific regulations and social distancing requirements that must be followed.
In particular, bars were closed in Elko, Clark, Nye and Washoe counties on July 27, and it is unclear as to when they could reopen, Buzzetti said.
"It's all up in the air," he said. "That's where we need to get some more answers."
Buzzetti said he's been corresponding with Eureka County Commission Chairman JJ Goicoechea to gain more insight on how to proceed.
In Ely, on the same night as the fair board meeting, the White Pine Horse Race Committee decided to postpone its races until next year.
With just a little less than a month before the fair is scheduled to start in late August, Buzzetti said the final determination would have to be made sooner rather than later to inform workers and volunteers.
"I'm still holding out hope. I'm also realistic," Buzzetti said. "I'd rather cancel earlier than the day or two before. It's one of those things. Unfortunately, we don't have a lot of control over it."
Get local news delivered to your inbox!
Subscribe to our Daily Headlines newsletter.