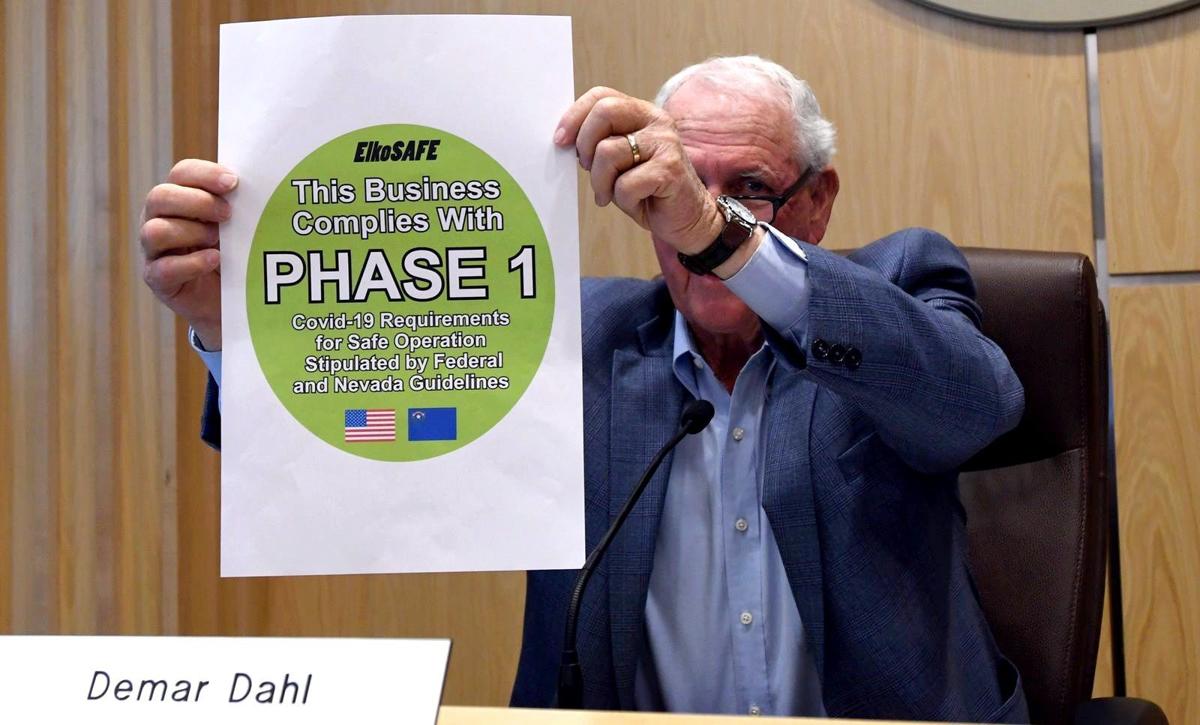 ELKO – Rural Nevada is ready to say goodbye to 2020, a year that will be remembered for the deadly coronavirus as well as tragic losses from violent crimes.
Elko's first cases of COVID-19 arrived in March just days after Gov. Steve Sisolak announced a statewide lockdown. By mid-December the county had seen more than 3,500 confirmed cases and 32 deaths related to the virus, many of them residents of a nursing home.
March also brought the beginning of a string of homicides that included a highway patrolman and four victims under the age of 25.
The year had started off bright enough, with citizens announcing their bids for political office and Komatsu Equipment Co. opening a massive $47 million facility on the west end of town. Then the first cases of COVID-19 began to be reported in Nevada.
Local officials declared the pandemic a state of emergency in mid-March but were reluctant to follow the governor's guidance on business restrictions. The Elko City Council balked at the idea of having police enforce shutdowns.
Elko County's first five coronavirus cases were confirmed during the latter half of March. Commissioner Delmo Andreozzi and Elko County Health Officer Dr. Bryce Putnam announced the launch of a COVID-19 hotline on Facebook Live.
The county's first death was reported in early April, a West Wendover woman in her late 50s. It was Nevada's first death outside Las Vegas and Reno.
Face masks were an unfamiliar commodity at that time in stores around the country, so several local residents got busy creating homemade versions.
Some local nurses traveled to New York City, where the pandemic was hitting hard. Nicole Sirotek said it was "like combat medicine … It's non-stop." In her grief, she made a video about the desperate situation that was shared across the internet.
When Sisolak announced a "Phase 1" reopening at the end of April, Elko County commissioners rejected parts of his plan. Commissioners Rex Steninger and Cliff Eklund described it as putting neighbors in the position of "snitching" on each other.
By that time many businesses had been suffering from the shutdown, while a new one was just preparing to open. The Newe Cannabis dispensary on the Elko Indian Colony did a booming business at its drive-through window after opponents – including city officials and some tribal members – failed to block its April 18 opening.
"It's a good thing for us, for our community," said Elko Band Council Chairman Davis Gonzales. "With its profits we can fix our roads, our buildings … instead of depending on the government."
By the end of May there were still only a couple dozen confirmed virus cases in Elko County. But then businesses across the state began "Phase 2" reopening. Elko's numbers rose quickly in June, and by July Putnam said "we're having a full-blown outbreak."
On the bright side, Elko's mining-based economy thrived through the pandemic. The mining industry was deemed essential, and mines continued operating under COVID-19 restrictions.
Gold prices reached a record high this year, with the New York Mercantile Exchange closing at $2,019.40 per ounce on August 4. It was the first time gold had ever crossed the $2,000 threshold.
Mining activity continued with projects like the $300 million third-shaft project at NGM's Turquoise Ridge Complex in Humboldt County and an expansion at KG Mining's Bald Mountain mine in White Pine County.
"At the beginning of COVID-19, we actually reached out to the governor and had a talk with him about prepaying the net proceeds tax," Nevada Gold Mines Executive Director Greg Walker said.
Despite that move, state lawmakers proposed changes to the Nevada Constitution that would allow for increased taxing of mining companies.
Unemployment in Elko County had climbed to over 8% but dropped back to 4.3% by fall – still higher than last year's level of 2.5%.
Elko City Council worked with the Nevada Occupational Safety and Health Administration to determine what events could be safely held. Large annual gatherings such as the Elko Mining Expo were forced to cancel because of the pandemic, but some events were allowed, including the Silver State Stampede and a car show.
The council provided license-fee breaks to some businesses that were forced to remain closed, which included the city's legal brothels and a live entertainment venue.
With rising case numbers and pressure from Carson City, the council decided in August to revoke the business license of a downtown bar. Two weeks later they allowed it to reopen.
After that it would be up to the state OSHA office to decide whether a business was in violation. The agency cited an Elko auto parts store and a cellphone store, ordering fines that totaled over $13,000.
The virus also slowed the wheels of justice.
"The court has not been able to conclude cases with trials and final hearings as quickly as it normally does due to the pandemic," said District Judge Al Kacin. At the end of 2020, eight jury trials in his department were rescheduled for next year.
With limited group sizes, the court employed technology such as the meeting platform Zoom that allowed defendants, witnesses and attorneys to participate in a hearing from their home or office.
Nonprofit groups were unable to hold their typical fundraisers, prompting a group of motor vehicle dealers to donate $100 from every purchase.
"We ended up raising almost $32,000 across the board and took that and donated it back to local nonprofits," said J.B. Anderson, general manager at Riverton Elko Chevrolet Buick GMC.
Millions of dollars in CARES Act funding were funneled from the state to the county and city.
City Manager Curtis Calder said the city's efforts in heading up a Shop Local campaign resulted in higher sales tax revenue -- roughly 30% above budget for the first quarter of the fiscal year that began July 1.
After being closed throughout the spring, schools were also shuttered to in-person instruction in August.
"As we headed into the new school year, we had to find a way to protect our teachers, staff and students while providing an education during a pandemic," Superintendent Michele Robinson recalled.
Coronavirus case numbers dropped in September, but by then the virus had entered Highland Manor, killing five patients in two weeks.
White House coronavirus task force coordinator Dr. Deborah Birx visited Elko at the end of October. She warned of dark days ahead, once the weather turned colder.
Nevada held its General Election with mostly mail-in voting, a controversial move that President Donald Trump said resulted in election fraud. Voters in Elko County stood firmly behind Trump, handing him 77% of the vote.
The election resulted in some big changes on the local level, with voters refusing to renew Elko County's pay-as-you-go school construction tax. The decision followed complaints about new buildings under construction on the Elko High School campus, and calls for local governments to be able to use a portion of the money on other construction needs.
An incumbent district judge and a school board member lost their seats. Public Defender Kriston Hill will be sworn in to replace Judge Nancy Porter in January. Businessman Robert Leonhardt will replace Tammie Cracraft Dickenson on the school board.
Elko Justice of the Peace Mason Simons was elected to fill the newly created District Court Dept. 3 bench, and former police chief Clair Morris was chosen to replace Robert Schmidtlein on the Elko City Council after he decided not to run again.
In early November, Governor Sisolak told Nevadans to stay home whenever possible. Two weeks later he lowered occupancy limits in some businesses to 25% of capacity and public gatherings to a maximum 50 people.
Schools began resuming classes in phases in November, at the same time coronavirus case numbers were surging again.
Coronavirus task force leader Caleb Cage specifically called out Elko County for a "lack of clear, coherent messaging from elected officials." The governor was accused of the same, as he invited tourist to Las Vegas while asking Nevadans to stay in their homes.
As cold weather set in, Elko County's virus numbers exploded to their highest levels, reaching more than 600 active cases in early December. A second string of deaths at Elko's nursing home sent fatalities higher in December.
Death also came to Elko County in the form of violence.
Elko County's string of homicides began on March 8 when a 16-year-old Spring Creek girl vanished. The body of Gabrielle "Britney" Ujlaky was discovered three days later near Elko. Another Spring Creek student, Bryce Dickey, 18, was later arrested and charged with murder.
Later in March, 47-year-old NHP trooper Ben Jenkins of Elko was shot and killed while stopping to help a motorist parked on U.S. Highway 93 in neighboring White Pine County. John L. Dabritz, 65, of Ely was bound over to district court on a murder charge in November.
In May, a 7-month-old baby boy who had stopped breathing was flown from Elko to Primary Children's Hospital in Salt Lake City where he died two days later. He had been left in the care of Nathan O'Dell, 24, who was charged with murder. He pleaded guilty in September and is awaiting sentencing.
In June, April Heather Zavala, 24, was strangled to death and her 61-year-old mother Judith was arrested on a murder charge.
The region's fifth homicide occurred on the night of Nov. 1, when 16-year-old Kylee Leniz of Elko was shot to death by a man who walked up to the drive-through window where she worked at the east-end McDonald's. Justin M. Mullis, 24, of Winnemucca was arrested the following day.
Residents were shocked by the crimes, along with deaths from the pandemic that totaled 32 by Christmas.
While 2020 will go down in history as a year to be forgotten it will leave lasting memories for those who lost loved ones. Highland Manor reported that residents would be getting vaccinated in the New Year, following healthcare workers and first responders.
Many questions about the future remained unanswered but Elko residents were looking forward to what they hoped would be a fresh start in 2021.
Elko 2020: The year in photos:
Elko 2020: The year in photos
Socially distanced graduation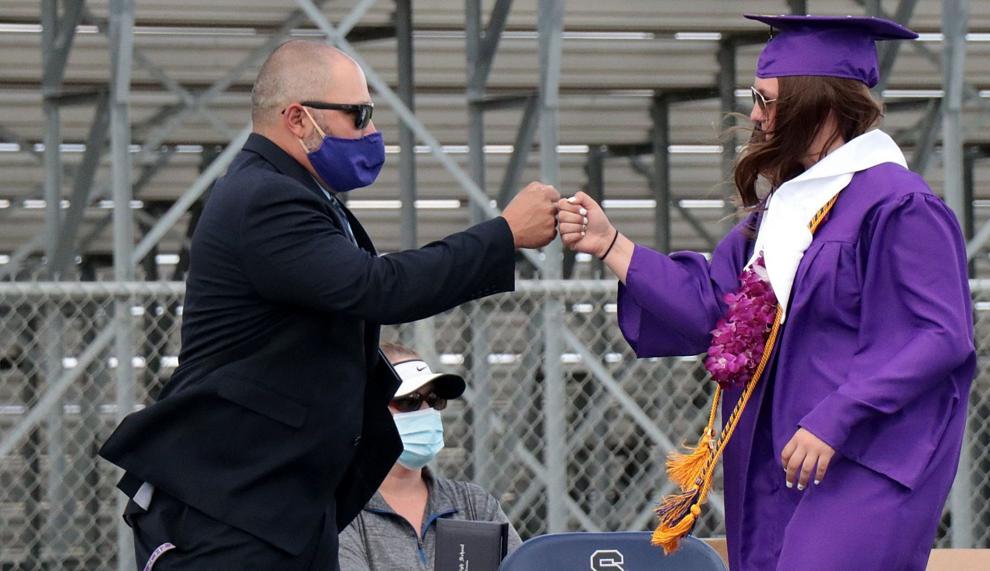 County, city respond to virus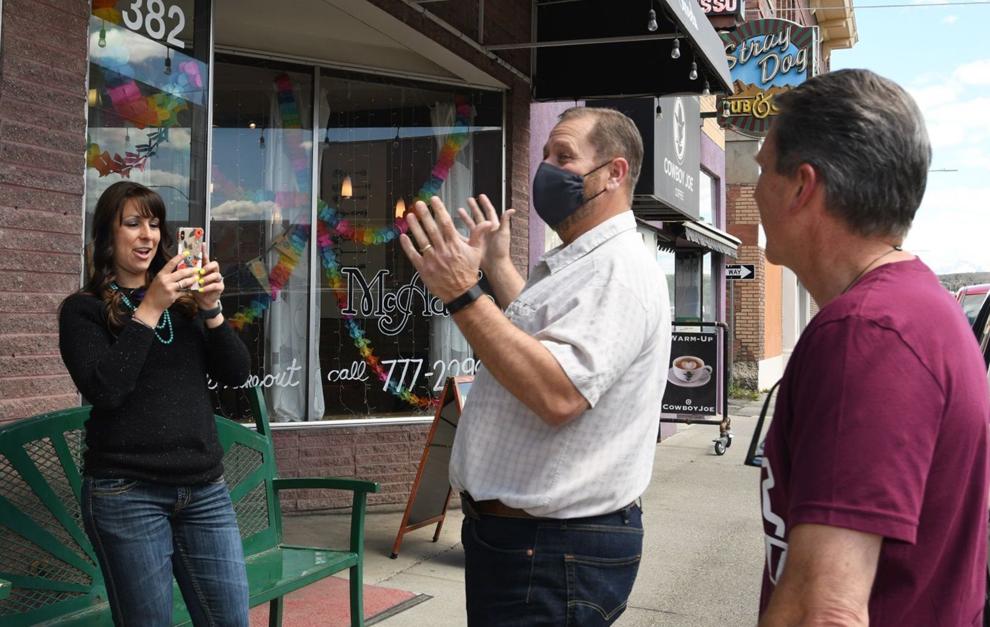 Rally for social justice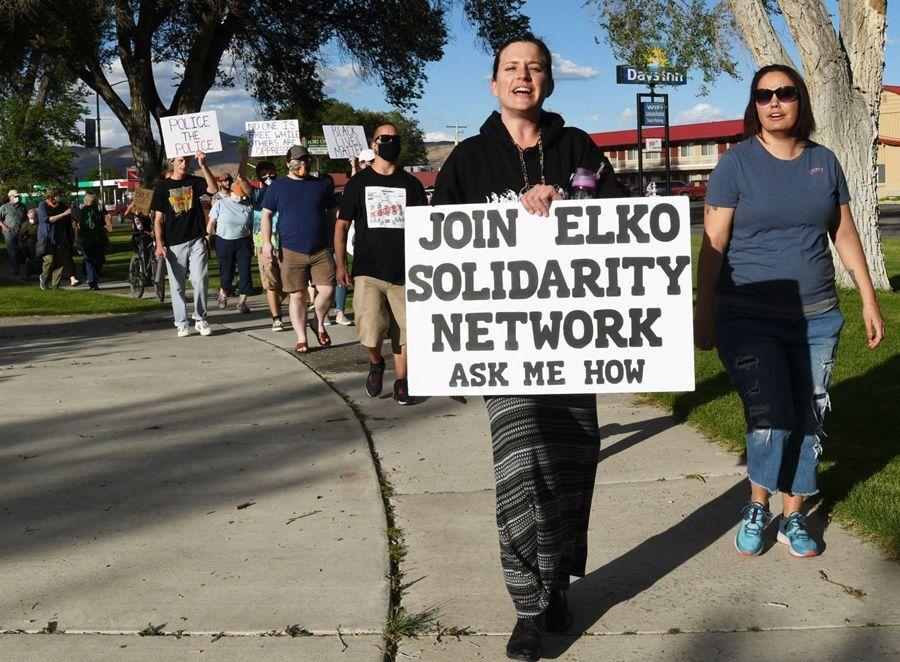 County declares emergency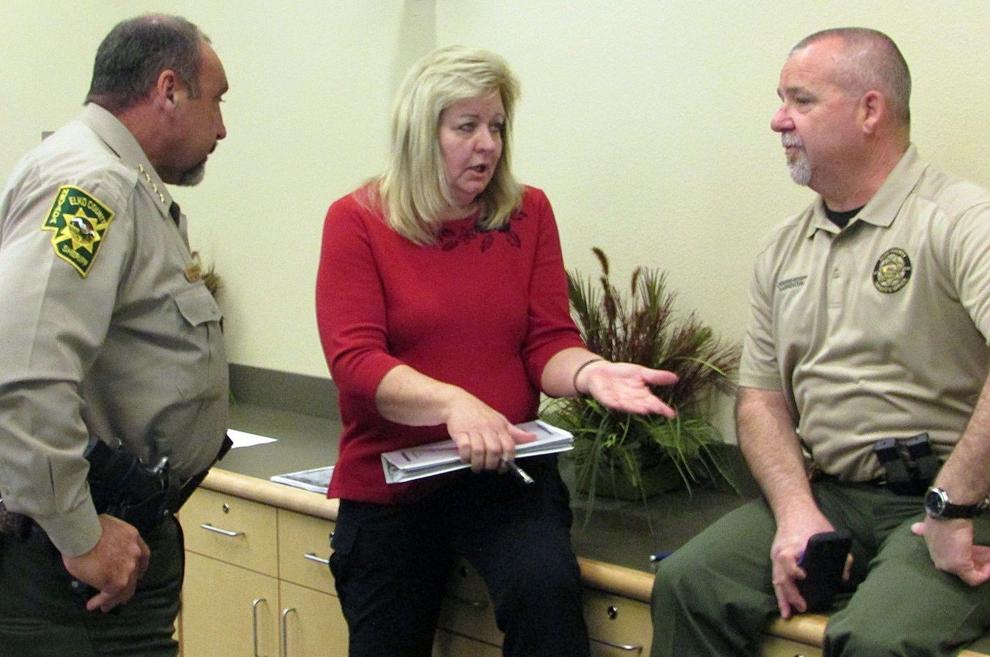 Mail-in ballot law protest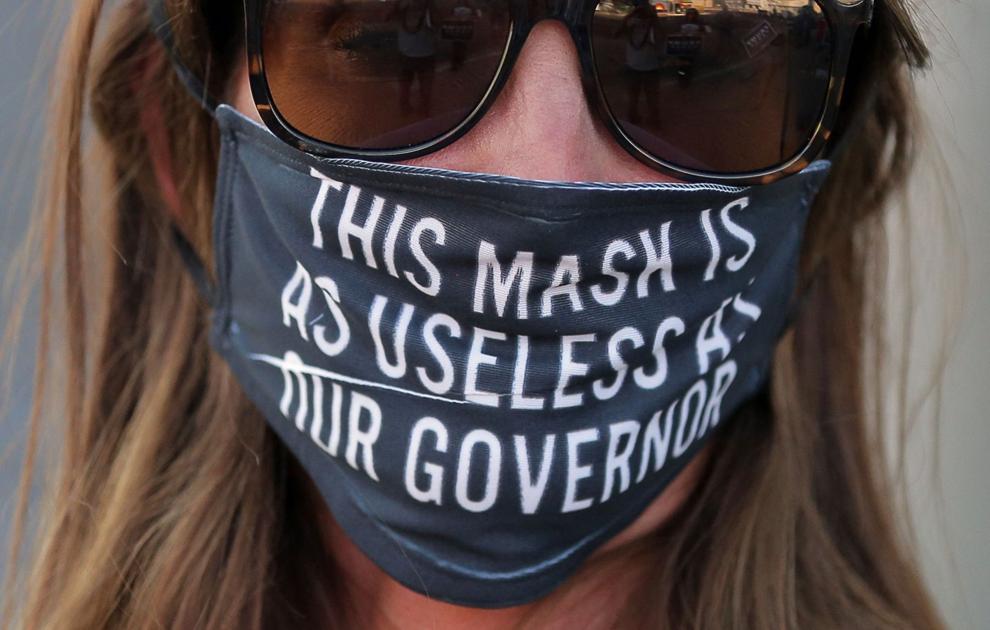 Nurses serve in New York City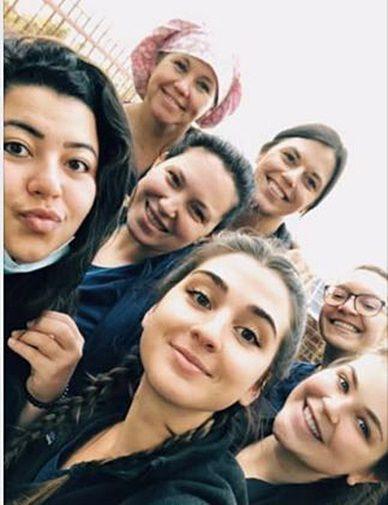 Kylee Leniz memorial service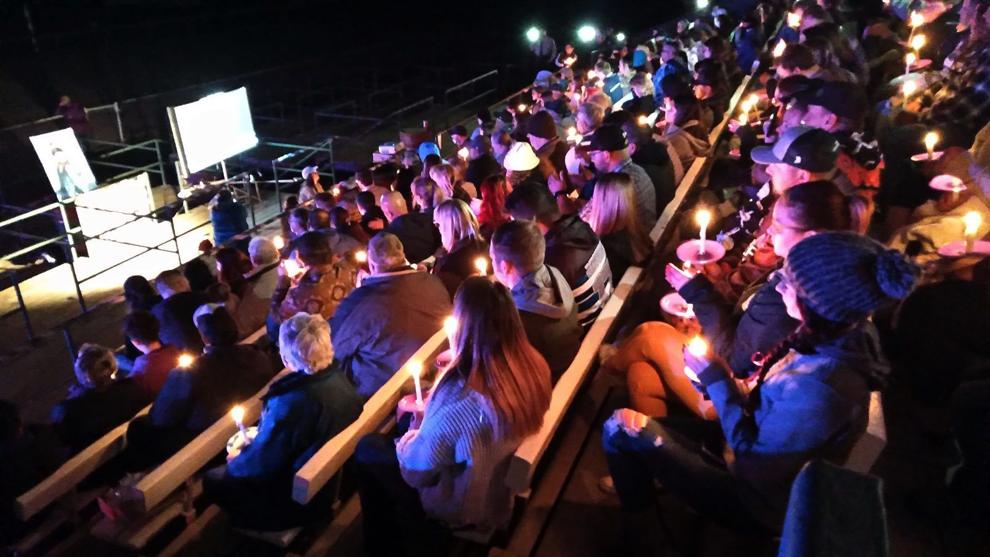 Reopen schools supporters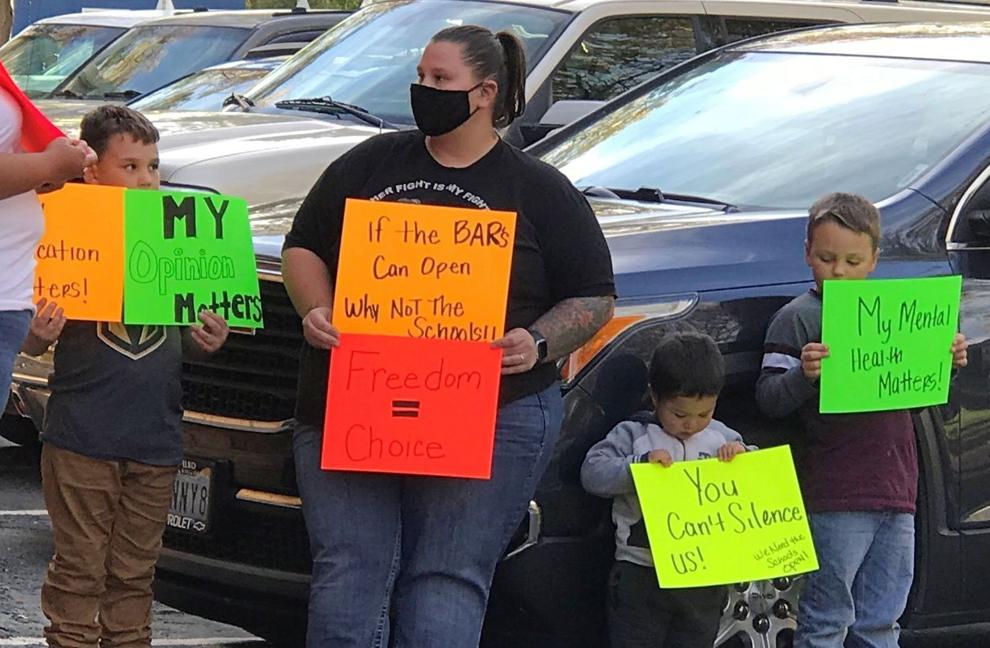 Standing up for gun rights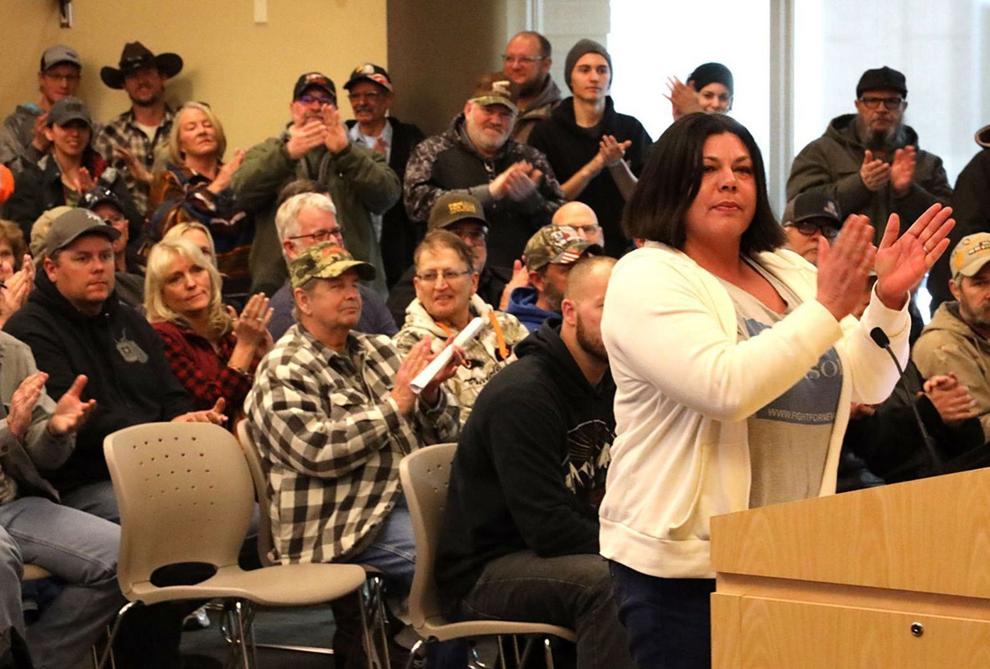 School district controversies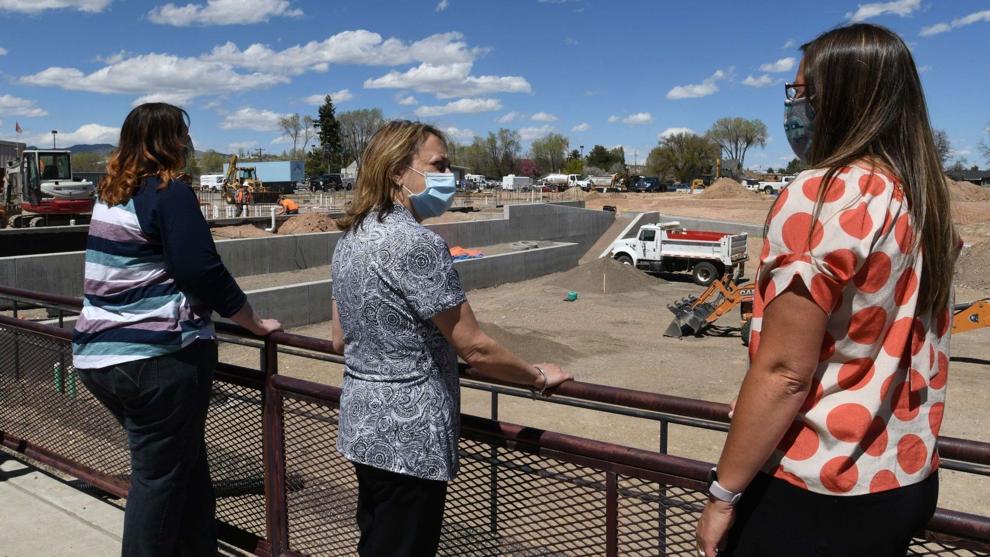 Efforts to recall the governor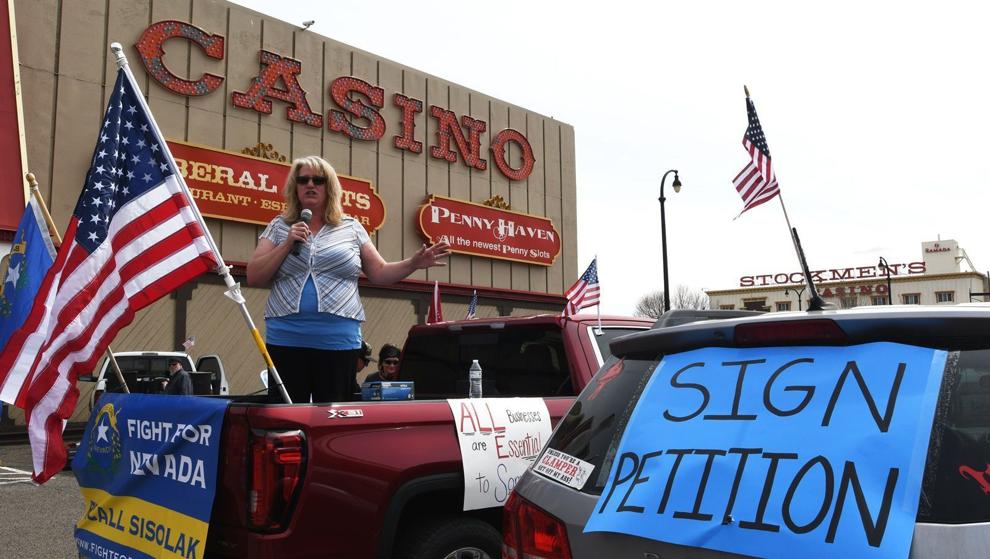 A year of tragedies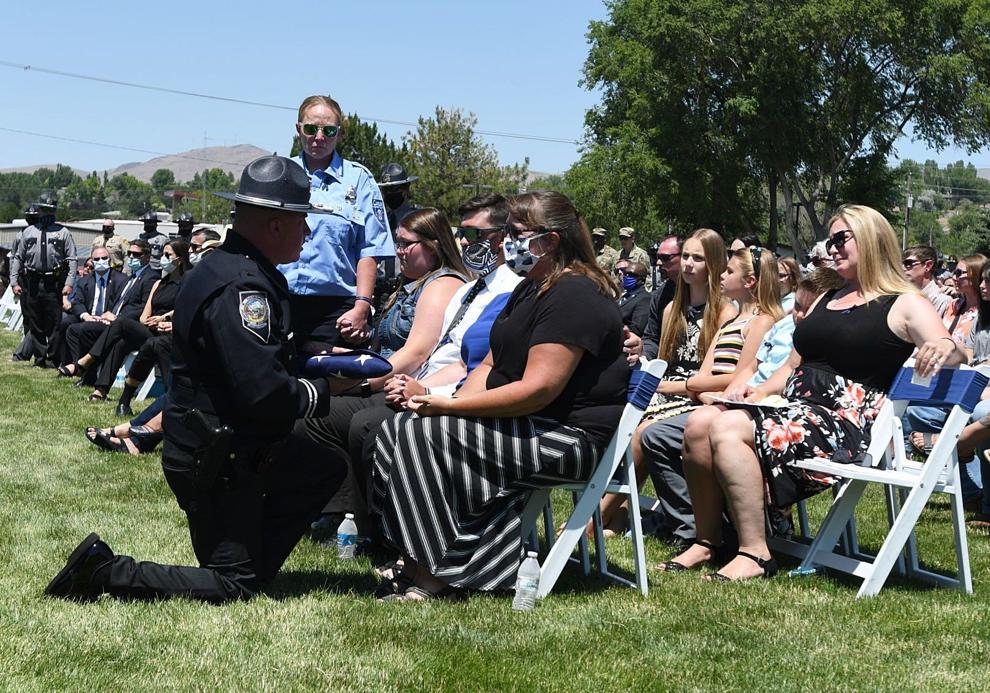 A different dining experience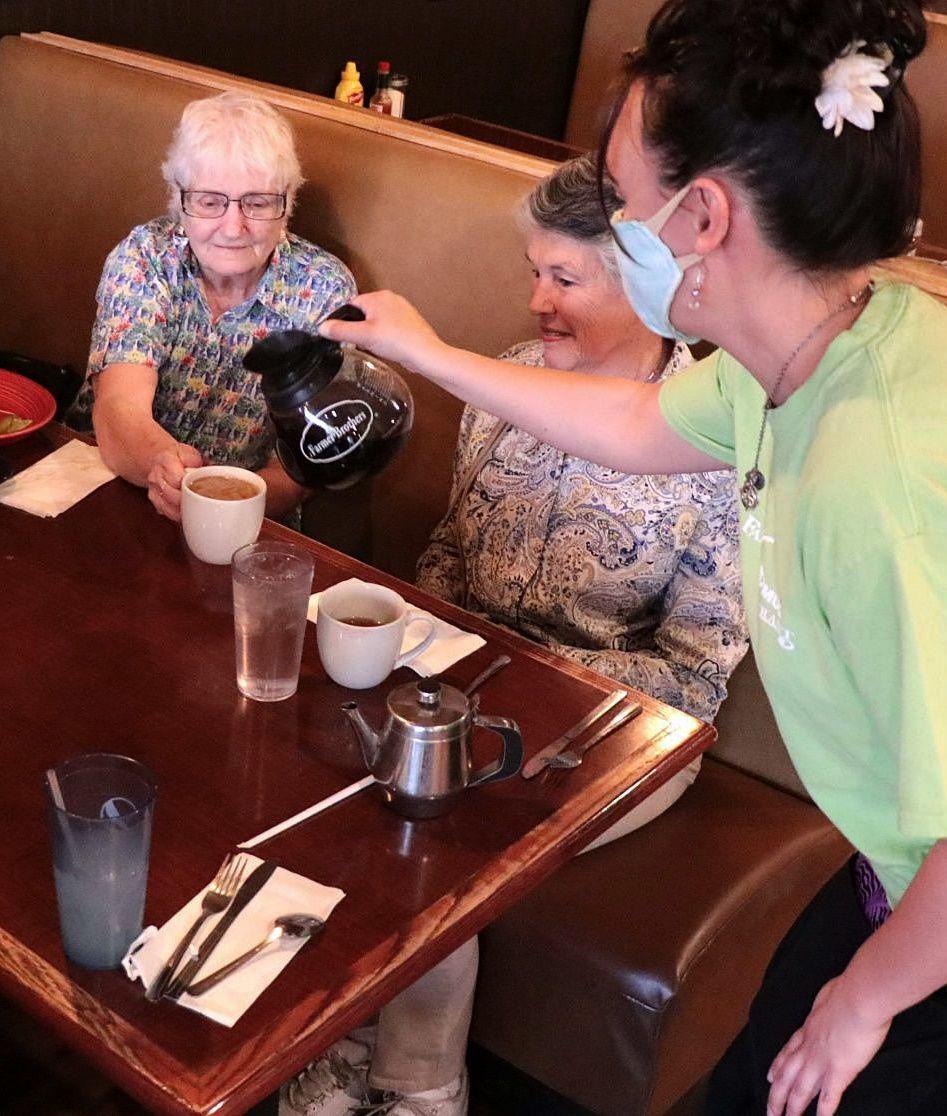 Fire threatens Spring Creek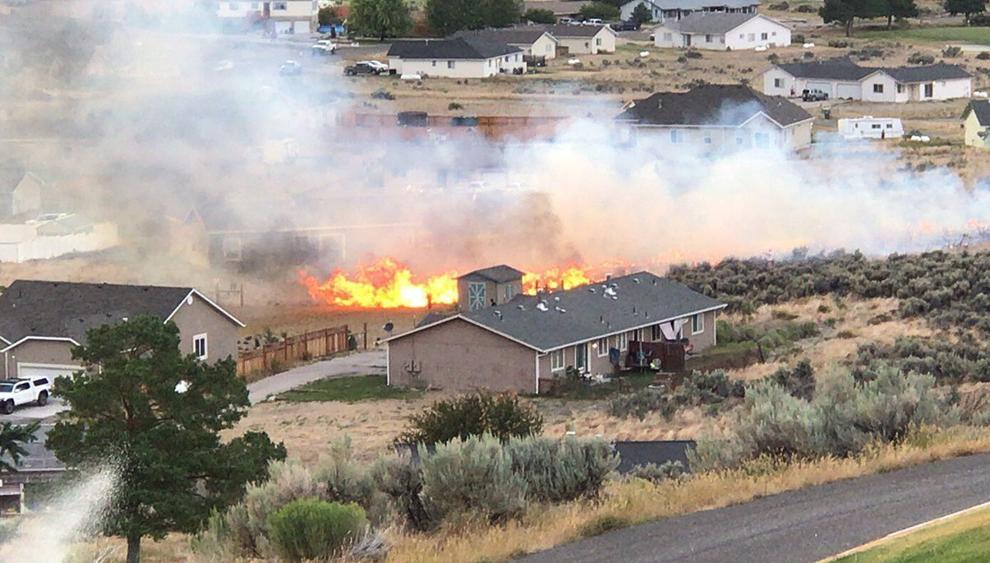 Year in Review: Building stronger schools: State superintendent hears from Elko-area residents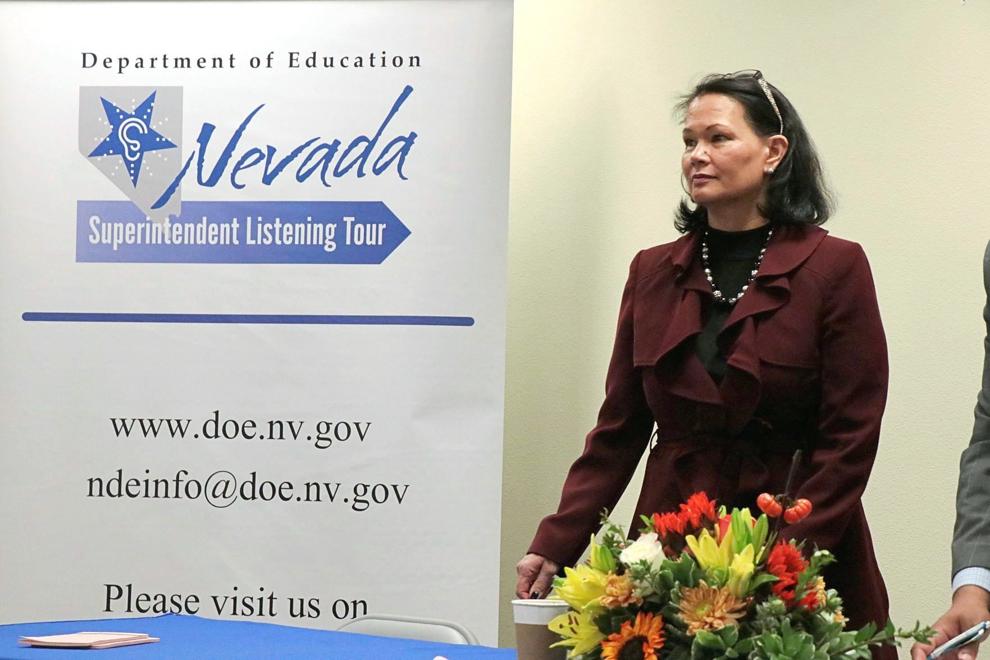 Year in Review: What's changing this year?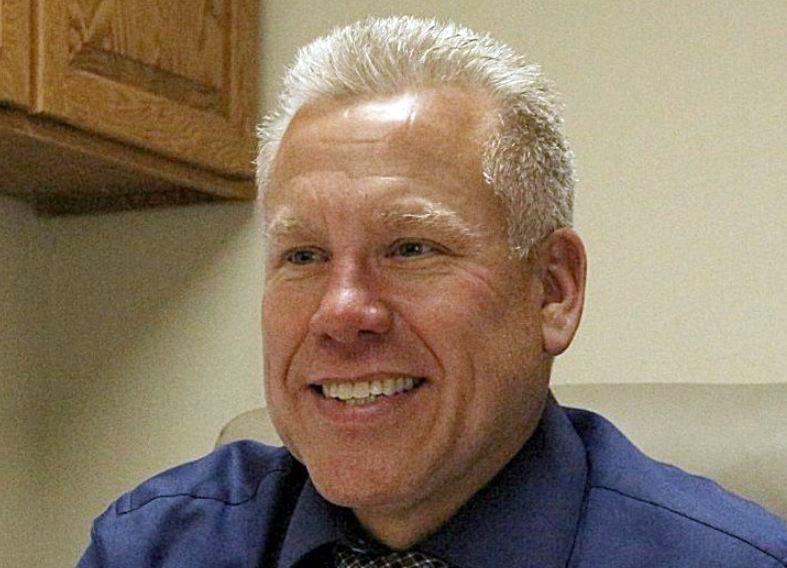 Year in Review: Liberty Peak opens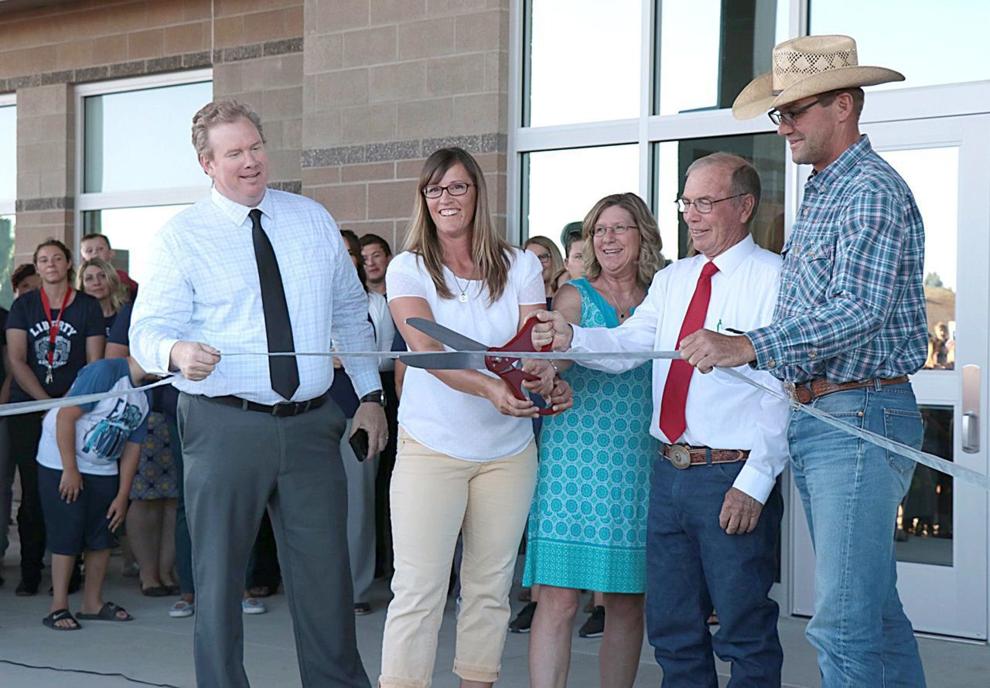 Year in Review: Construction begins on $9.5 million science building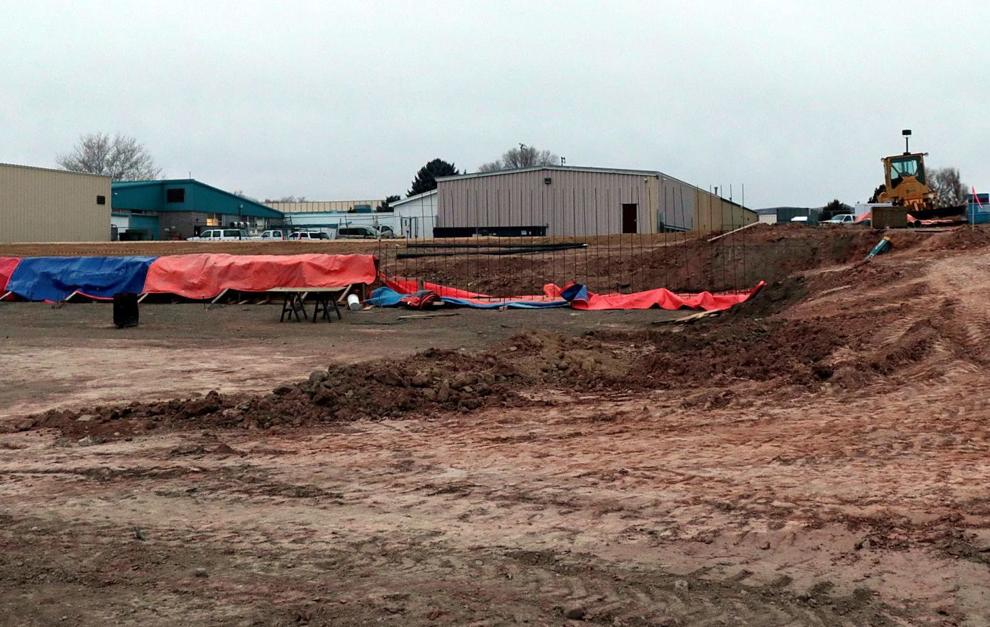 Year in Review: Carlin seeks four-day school week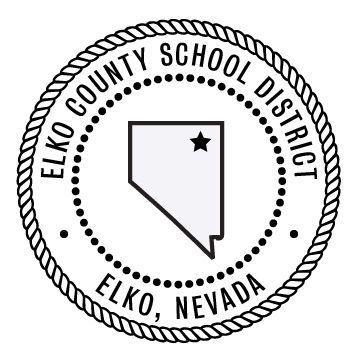 Year in Review: Homeowners show support for Southwest Gas Extension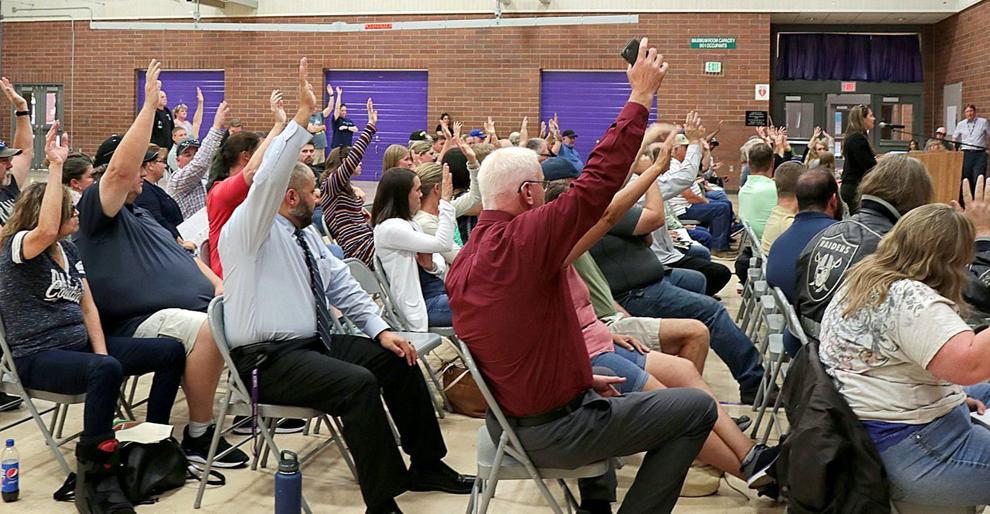 Year in Review: SCA reopens shooting range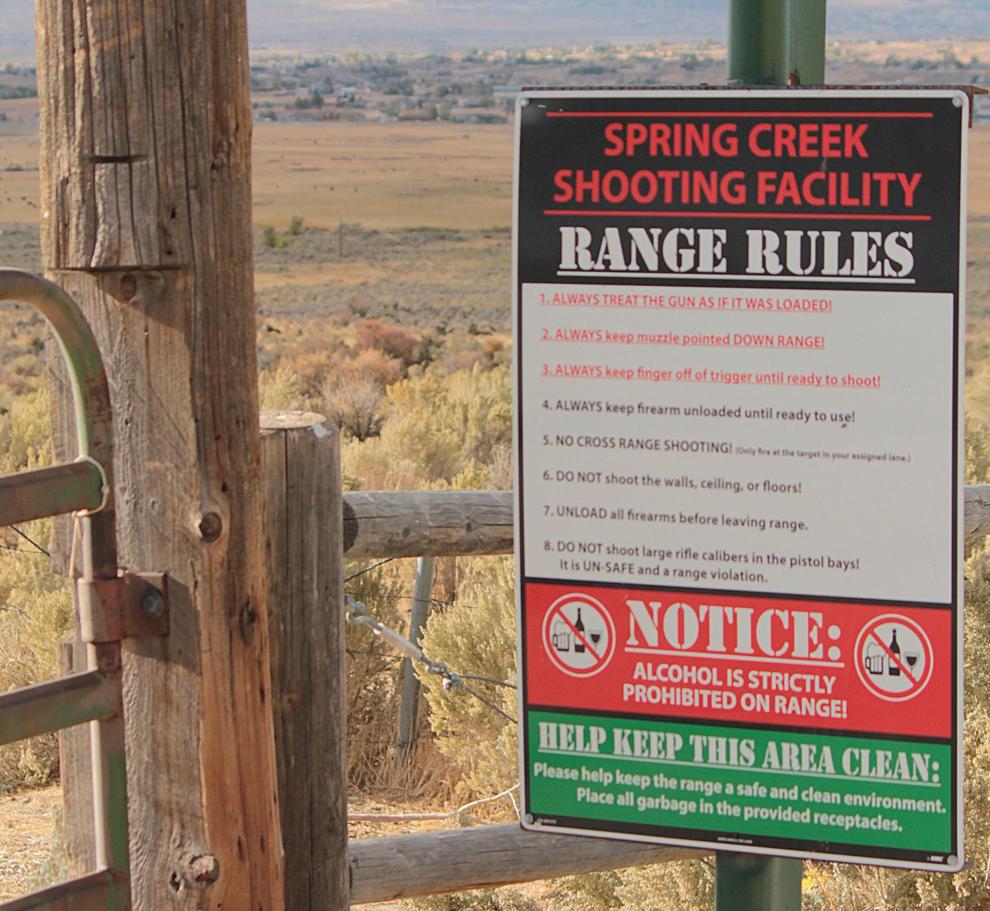 Year in Review: Sheriff to post full-time deputy in Sprng Creek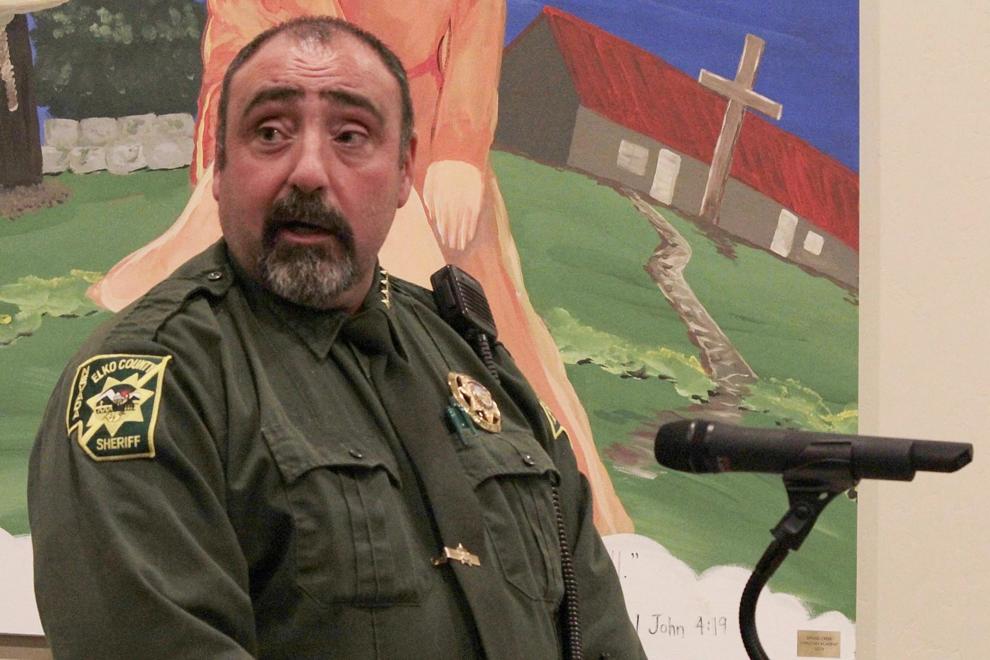 Year in Review Internet companies compete for Spring Creek service