ELKO – Anthem Broadband, Nevada Gold Mines and local dignitaries hosted a groundbreaking Monday that will undoubtedly change the future of Elko. The project includes $30 million worth of infrastructure, finally bringing high quality internet service to Elko and surrounding areas.
"Thank you for coming today to support the launch of the Digital Transformation Project," said Anthem CEO Jacob Larsen.
Larsen pointed out that in order to do the things that the rest of the world does, the community needs access to technology and opportunity in connecting. The company promises to provide residents with educational opportunities, entertainment, telemedicine, recreation and personal communication all over the world through better connectivity.
"At Anthem Broadband we focus on connecting rural communities," Larsen said. "We serve dozens of communities in Idaho, Oregon and Montana. We look forward to being part of this community."
Larsen says that customers can expect no network bottlenecks or limitations due to a congested network. He said the company offers speeds twice as fast as other competitors for the same amount of money — and there will be no up-front hookup or construction costs for the consumer.
"Sign up and you will just have your monthly bill," Larsen said. "Everybody is getting access."
Rachna Vas, Microsoft program manager for rural communities, took the podium.
"We are pleased to partner with Anthem Broadband," she said. "We focus on fostering economic development in communities like Elko through digital inclusion programs in healthcare, business and education. We are especially eager to promote upscaling programs to enhance employability for Elko residents. This includes free digital skills training programs. It will be offered to all customers of Anthem Broadband."
"We will also be working with Anthem Broadband to address affordable programs for low income customers, including the Emergency Broadband Benefit Program to help customers with affordable devices and affordable internet subscriptions."
"This is a really exciting day," said Mayor Reece Keener. "It was back in 2017 when the Governor's Office of Science Innovation and Technology reached out to City officials checking in on our internet and broadband needs in the Elko area. What they found was a critically under-served market that was eager for new options. A local broadband survey was conducted by OSIT in 2018 and it revealed a profound level of dissatisfaction with internet options for all customers in the area. These results were then validated by a report that ranked Elko in the 10 worst cities for internet speed nationally."
Keener said some Third-World countries had better internet.
An Elko Broadband Action Committee was formed and they had regular meetings with broadband providers. Many of those providers said Elko was not a large enough market to attract a national player that could fund the infrastructure needed, according to Keener.
Anthem Broadband, an Idaho-based business, is going to receive partial funding for the enormous project in the form of a partnership with Nevada Gold Mines.
"We have been working on this for 18 months," said Alissa Wood, head of communications and corporate affairs with NGM. "We were looking for a community partner to bring affordable and reliable broadband to all areas in Elko, Spring Creek and Lamoille. Anthem was identified as a good partner to work with. Nevada Gold Mines is committing $30 million to the project.
"It is a loan, so they do have to pay it back," she added. "But, what we identified is, instead of paying Nevada Gold Mines back, we wanted them to pay back existing community programs. Ten million dollars will eventually be paid back to the I-80 Fund and $20 million back to the Heritage Fund Endowment, helping to grow and sustain those programs."
The Heritage Fund Endowment will eventually be handed over to the community when NGM ceases operations. The money will help support the community long into the future, according to Wood.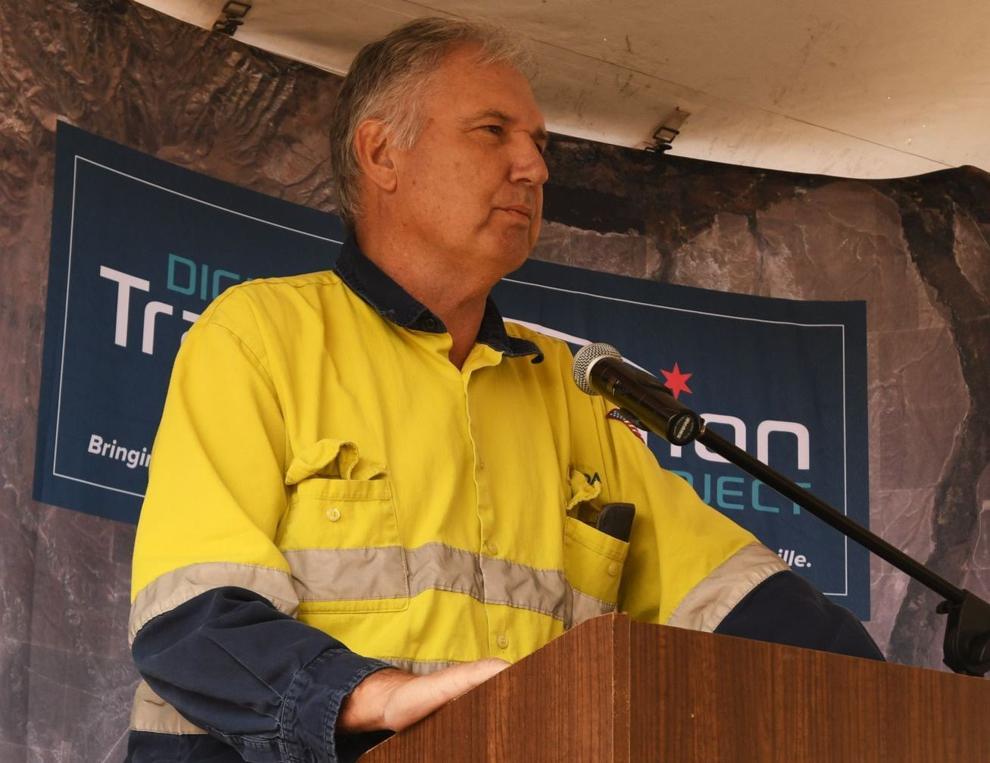 This partnership between NGM and Anthem will benefit the local gold industry and the community by attracting younger, more energetic employees who need internet for their business, according to NGM Executive Managing Director Greg Walker.
"We are over 7,000 people — that's a big part of the community," said Walker. "The community needs the basics (internet) to function properly."
Executive Director at Northeastern Nevada Regional Development Authority Sheldon Mudd said this step will provide opportunity for the community from an economic perspective.
"Broadband is essential and it's a part of 21st century infrastructure, and if we are going to be competitive in the markets to retain and attract businesses we are going to have to have that in place. We are really grateful for Nevada Gold Mines and Anthem in concert with public officials to make this happen."
"This digital transformation project will rescue Elko from the bottom of the barrel to the top shelf," Keener said.
Ruby Marshes a hidden gem:
Ruby Marshes one of Fish & Wildlife Service's 8 'hidden gems'
1. Desert National Wildlife Refuge: Hidden Forest Cabin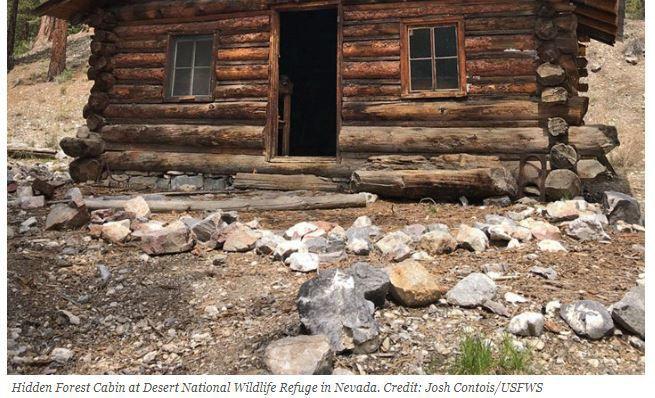 2. Humboldt Bay National Wildlife Refuge: The Dunes Units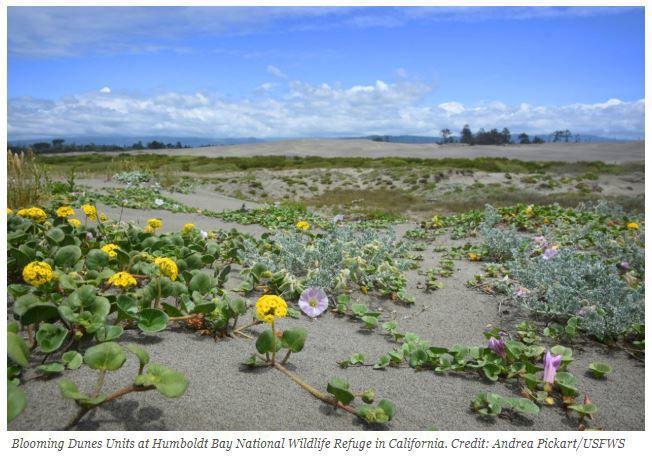 3. Modoc National Wildlife Refuge: Wigeon Pond Trail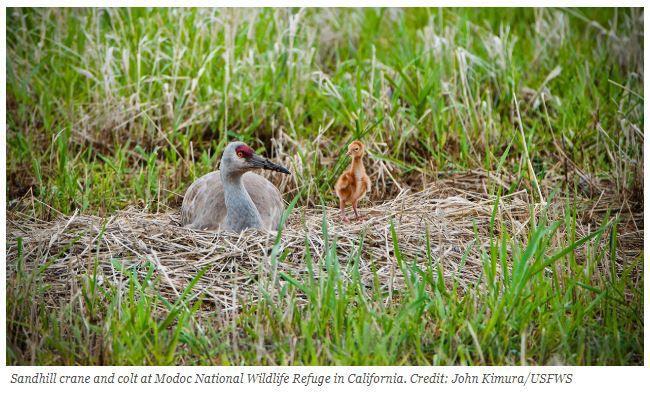 4. Ruby Lake National Wildlife Refuge: Birder's paradise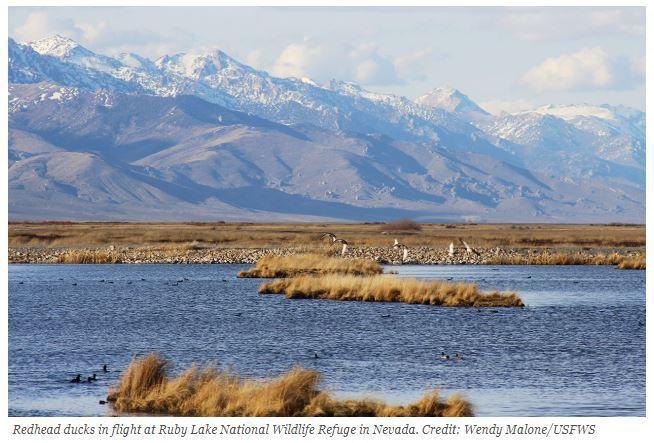 5. Salinas River National Wildlife Refuge: Solitude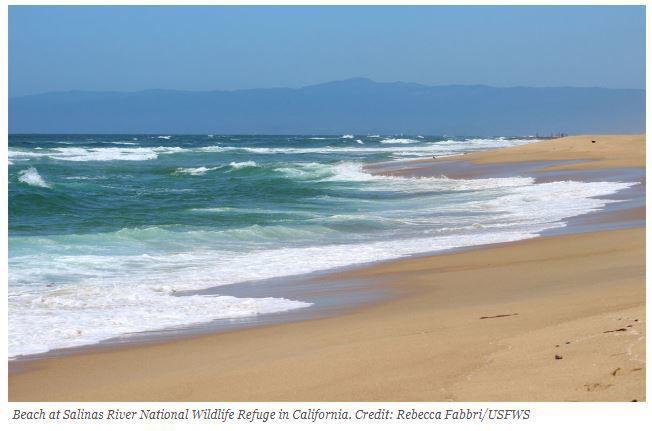 6. San Joaquin River National Wildlife Refuge: Pelican Nature Trail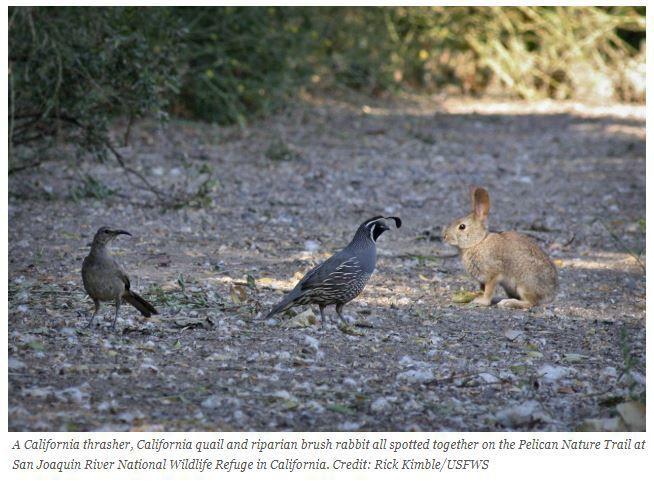 7. Sonny Bono Salton Sea National Wildlife Refuge: Rock Hill Trail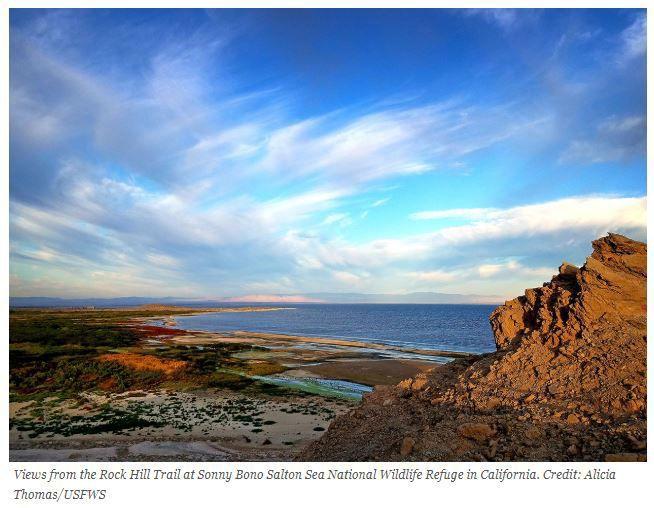 8. Upper Klamath National Wildlife Refuge: Canoe Trail