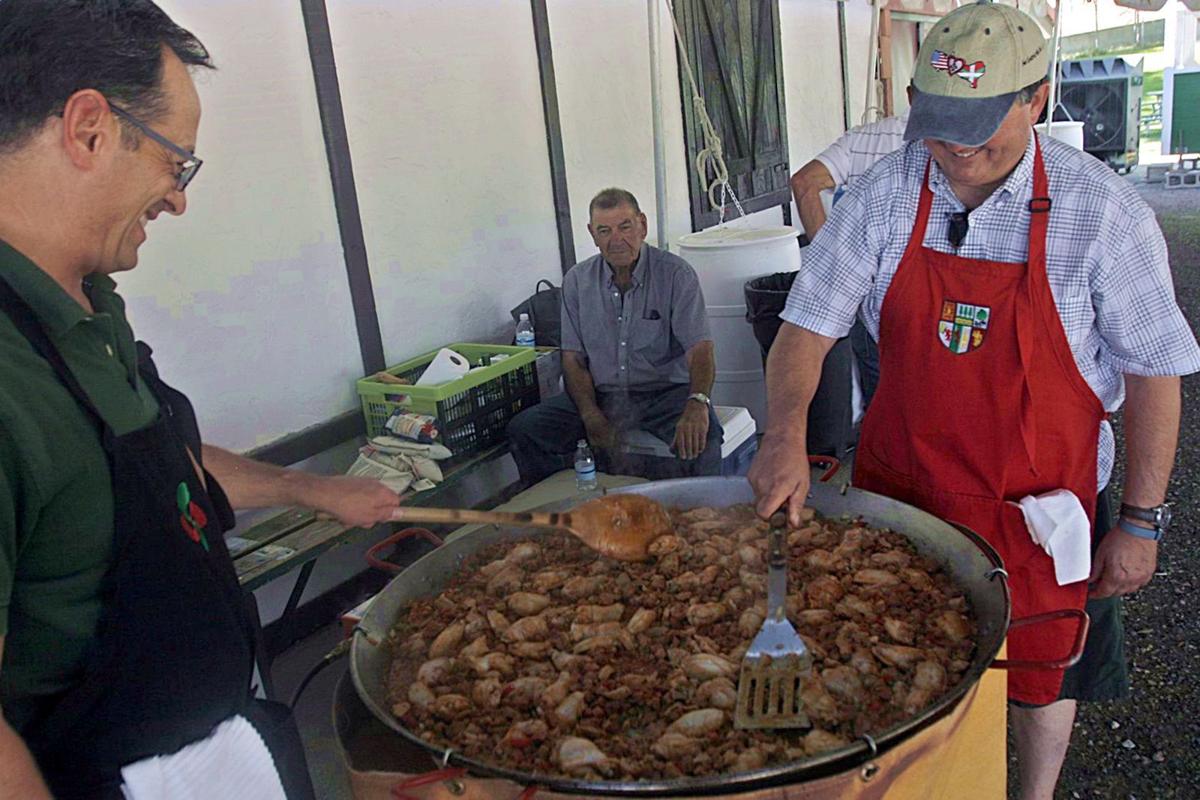 ELKO – A myriad of flavors and smells filled the Basque Clubhouse for the kick-off celebration for the Basque Festival.
Patrons were treated to traditional basque foods such as paella and chorizo to give them a taste of the Basque festival celebrations to come on Saturday and Sunday.
Volunteers began preparing the clubhouse early Friday morning as drinks were being stored away and food was cooked.
Bob Heguy was working on batch of paella in preparation for the gathering but said part of the appeal of the kick-off celebration is the relatively smaller crowd.
"The kick-off is more family oriented, more intimate and usually runs from 6 to about 8:30," he said. "After that the festival begins. The bigger crowds will be Saturday and Sunday for the big picnic."
Heguy also mentioned that he did not mind having to stand over a hot pan of food for two hours and enjoys the process of making paella.
"Paella is my favorite thing to cook. It takes time and there's lot of ingredients and when you're done, the paella is supposed to come out yellow and beautiful," he said.
In addition to the food and drinks served at the kick-off, the party also included Basque dancers, weight lifters and wood choppers.
The highlight of the Basque Festival will be the parade that starts at 11 a.m. Saturday. It starts downtown and proceeds to the Elko County Fairgrounds, and activities will continue throughout the afternoon at the Clubhouse.
Big crowds are expected for that part of the festivities but Basque Club Vice President Zack Arbillaga said he is looking forward to Sunday's picnic.
"The picnic on Sunday is always a good time," he said. "The families all hang out and there is a big meal that we do, so it's a good time."
Pedro Ormaza was also helping prepare the paella on Friday afternoon and said there is not one part of the festival that he could single out as being the best.
He said it is good to see members of the Basque community come together once a year.
"People come from out of town that you haven't seen for years," he said. "The old Basque are always fun."