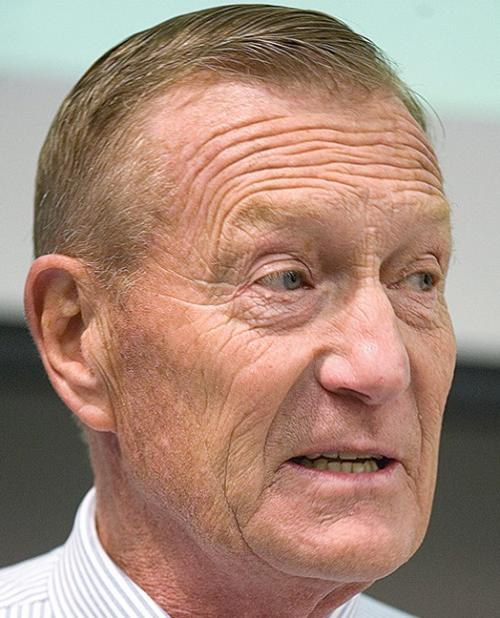 ELKO — Carl Diekhans has announced his intention to resign as Great Basin College president in the near future. 
In a statement released Tuesday, Diekhans commented on the timing of his decision, stating, "I am making this announcement at this time because I believe it is in the best interest for the college.
"In a few months, GBC and NSHE [Nevada System of Higher Education] institutions will begin to plan their budgets for the next biennium and the next legislative session. I believe it is very important that leadership be in place for these events. By stepping down within the coming months, I will be providing sufficient enough time for GBC and the Board of Regents to make a decision about leadership for the future of our college."
John Rice, director of institutional advancement at GBC, commented on Diekhans' work as president.
"Carl has done an amazing job for the college, the community and higher education across the state," he said.
According to Rice, Diekhans' budget acumen was particularly noteworthy.
"When new regents come on (to the Board of Regents) and have fiscal questions, they call on Carl to see how the budget works," Rice said.
Bret Murphy, dean of applied sciences, commented on Diekhans' ability to work with academics in higher education as well as his ability to work with the Legislature.
You have free articles remaining.
"Carl has been instrumental in getting [the Electrical and Industrial Technology] Building. He worked with the Legislature and got the project prioritized. It wouldn't have been built if it weren't for Carl," Murphy said. 
In addition to prioritizing funding for the IT building, Diekhans' other accomplishments include adding Nye County and campus centers in Pahrump and Tonopah, overseeing a number of remodeling and building expansions, and overseeing the Great Basin College Foundation Donald W. Reynolds Campus Enhancement Project, according to Rice.
Rice outlined Diekhans' tenure with GBC:
"Diekhans came to Great Basin College in 1980, beginning his career as a professor of mathematics. In 1989 he became associate dean of college services. In 1994, he was named vice president for administrative services."
Former GBC president Ron Remington left in 2001 and Diekhans was appointed as interim president, and then resumed his position as vice president of administrative services, when Remington's successor, Paul Killpatrick, was appointed.
"When Killpatrick left, Diekhans again stepped in as interim president, and was later appointed president by the Board of Regents," Rice wrote.
Murphy made mention of Diekhans' importance to GBC as well as the impact Diekhans had on those who know him personally.
"I've known Carl since '84. He and I are friends outside of school too ... He always likes to joke. When you tell him a joke he responds with a belly-roll laugh, and comes back with a good joke of his own."
"You won't find anyone that has anything bad to say about Carl," Murphy said.
According to Rice, the Board of Regents will begin determining the timeline for leadership transition in the coming weeks.