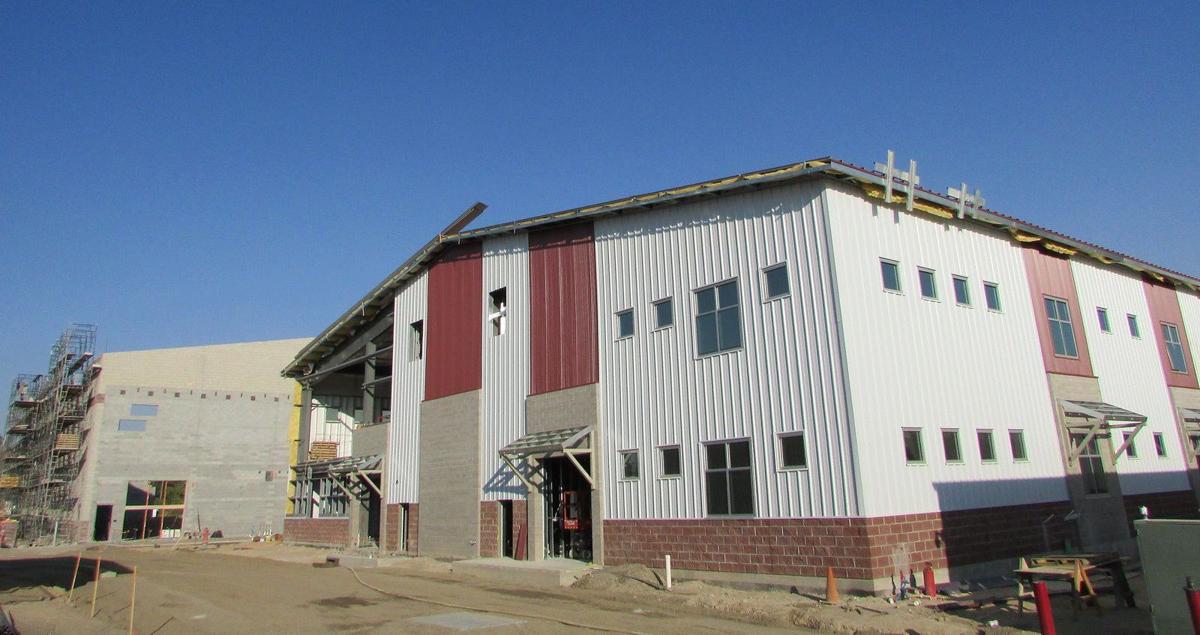 ELKO – How does a tax determine the future of a community?
In the general election, voters will decide whether to renew Pay-As-You-Go for another 10 years. It is a 75-cent property tax that funds Elko County School District's building and maintenance projects at sites county-wide.
If renewed, the tax would extend until June 30, 2032, funding an estimated $67.3 million in projects scheduled over the next five years, including new buildings and remodels, mechanical upgrades, ADA upgrades, geothermal improvements and wastewater disposal, civil projects and fire alarm upgrades.
Since 1986, it has paid for approximately $240 million of completed construction projects, including brand new schools in Elko, Spring Creek and West Wendover to accommodate the district's growth.
But if it isn't renewed, where would that money go, and how would its loss affect the school district and rural communities?
Background
Pay-as-you-go is considered unique statewide, as no other county funds school districts this way.
Voters passed the first pay-as-you-go for a five-year term in 1986. It was then a 25-cent levy, which increased to 50 cents in 1989 for the next 10 years.
In 1992, voters passed the first 75-cent levy, which has been renewed twice by the voters.
The last time pay-as-you-go appeared on Elko County ballots was in 2010. The measure was passed with 57.3% voting to keep the tax-effective until July 1, 2022.
According to the Elko County ballot, a "yes" vote in November will generate $262.50 per $100,000 assessed valuation on a new home.
When school district representatives approached the Elko County Debt Commission in February, they estimated the tax would generate approximately $15 million annually based on the fiscal year 2020 assessed value.
It was also estimated the district needed about $70 million for the district's five-year capital improvements plan, and $140 million overall for projects within the next 10 years.
State law requires the tax to be used only to construct new schools; enlarge, remodel or repair existing schools; acquire land for new schools or school purposes; pay expenses related to acquisitions of facilities; repair and restoring buildings; and purchase furniture and equipment.
On July 28, the Elko County School District Board of Trustees unanimously approved fiscal year 2021 five-year capital improvement plan. New projects include a gym at Northside Elementary with classrooms, the first phase of a building expansion at Spring Creek High School, a new elementary school in Elko, and mechanical upgrades at Grammar No. 2 and Mountain View Elementary schools, Wells High school and the Elko High School welding shop.
The plan, developed by the board, "consistently provides for school facilities and facility assessment with an estimated 50-year lifespan," said Superintendent Dr. Michele Robinson.
"Businesses desiring to relocate seek out communities with a strong, expanding school system. New brick-and-mortar schools are an investment in Elko County's economic strength," she stated.
Projects are planned out years in advance, Robinson added. At Elko High School, two buildings under construction were on the district's five-year plan for the past 10 years.
Starting in 2010, when pay-as-you-go was up for renewal, the projects were ranked no. 1 for completion, which was approved last fiscal year by the board.
Fitting into tax cap
Pay-as-you-go is part of Elko County's overlapping tax rate cap of $3.64.
The tax cap includes several entities county-wide, including the school district, cities, townships and special districts, said Cash Minor, assistant county manager and chief financial officer.
"Elko County is in a tax cap situation with two of the incorporated cities," he explained. "Unless the tax rate becomes available below the tax cap, no further tax rate increases may happen for Elko County."
In Nevada, the maximum tax rate is $3.66.
Board president Teresa Dastrup said if taxpayers approve the question, they would not see a change in their property taxes. By keeping it, the tax is an "investment in Elko County's future."
With economic instability a significant concern in the school district due to the Legislature's revised school funding formula and the impact of the COVID-19 shutdown, the tax "ensures Elko County School District will still be able to fund the capital improvement plan for years to come," she said.
If the projects were funded under a bond, "the taxpayers would have been saddled with millions of dollars' worth of debt in interest and far fewer completed projects," Dastrup said.
A bond would also make the process of initiating and completing projects and "much more cumbersome," Robinson stated. "Significant savings have been generated through the time value of money and interest expense savings."
If "no," where does it go?
The tax expires on June 30, 2022. If pay-as-you-go is not renewed, other entities can assess taxes, including the TV District and other cities and towns throughout Elko County, because the tax rate is currently factored into their taxes.
Candidate Greg Brorby, who is running against Dastrup in November for the District 4 seat, suggested the district should relinquish a portion of its 75 cents and allow Elko and other locations to receive some funding to construct a youth recreation center.
Proposing the option last month during a candidate forum, Brorby said he believed pay-as-you-go was effective in remaining debt-free, preventing the county from paying interest on a bond. But he questioned the school district's need to keep the full 75-cent rate that prohibits the city and county from raising property taxes to fund other projects.
"Their inability to raise the property tax is because the Nevada Legislature capped the property tax and the program uses all the remaining tax limit," he said.
Elko City Manager Curtis Calder said if the 75-cent tax doesn't pass, the combined tax rate will drop by that amount, "allowing the potential for new rates to be added if they have the available rate."
Currently, the city has 11 cents of available rate that cannot be accessed because their cap has maxed out, which would be abated due to cost-of-living adjustments, he said.
Calder said he was not a fan of pay-as-you-go. Out of Elko, Humboldt, Clark and Washoe counties, "we have the highest tax rate of all four."
Having money available makes it easy to spend, Brorby said, adding that it does not drive the school district to save money.
"Because the dollars are readily available, there is no incentive to use the funds in a cost-effective manner," he argued. "For example, there have been nine projects that have either been built or are under construction. None of these projects were competitively bid, which, if they had been bid, would likely have saved the district considerable amounts of money."
If the tax was revised to consider other uses county-wide, Brorby said he would favor it this November.
"I do not support the program as it is proposed, but I would support it if the district collaborates with the City and County on community needs and priorities," he concluded.
Be the first to know
Get local news delivered to your inbox!