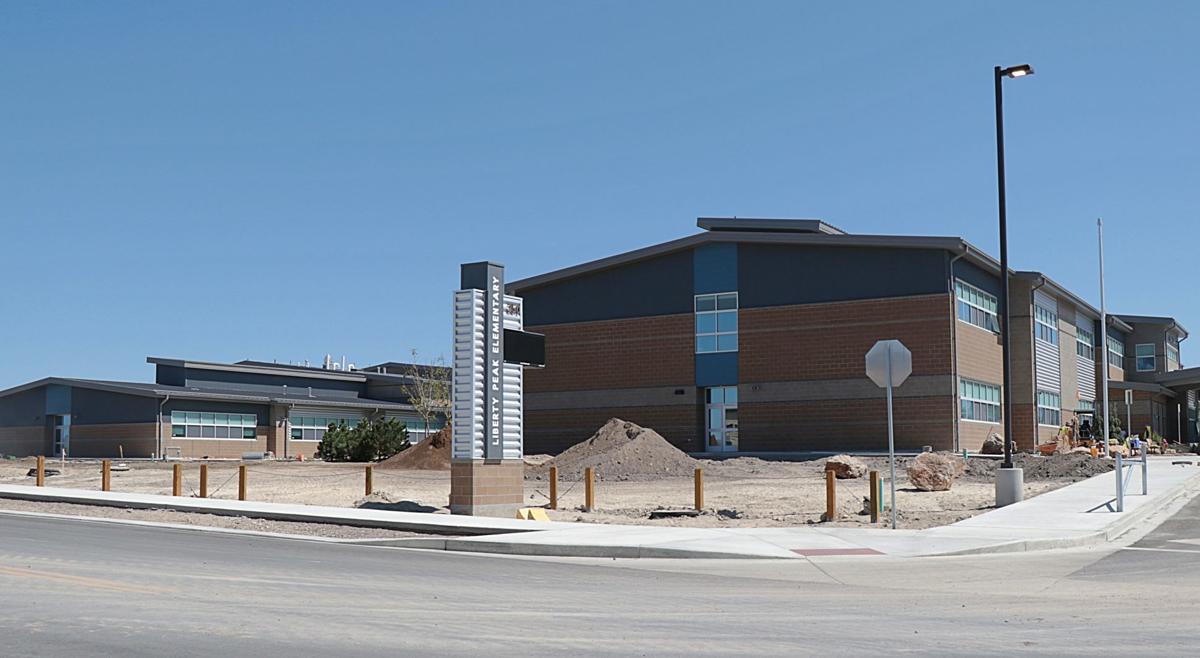 ELKO – Students heading back to class on Monday will be greeted by many changes.
Among those changes are a brand new elementary school in Spring Creek, another school starting a four-day school week, and 74 newly hired staff and faculty.
Students will return to class in schools throughout the Elko County School District. Great Basin College and Spring Creek Christian Academy are also starting classes on Monday.
The Elko Institute for Academic Achievement will open school on Sept. 3.
Liberty Peak ElementaryApproximately 560 students will start school at Liberty Peak Elementary in Spring Creek. An open house is scheduled Thursday evening to welcome parents and officially open the school.
Work throughout the school is finishing up, with teachers being allowed access to their classrooms earlier this week, said Superintendent Todd Pehrson.
Liberty Peak is the third elementary school in Spring Creek. It will alleviate crowding at Spring Creek Elementary and Sage Elementary.
It is also the second brand new school to open in Elko County since 2016, when West Wendover Elementary was built.
Four-day school week In May, the Elko County School District board of trustees approved Jackpot Combined Schools to start a two-year pilot program for a four-day school week. The move comes one year after Wells Combined School began the shorter school-week calendar.
The trend has also prompted Owyhee and West Wendover schools to consider the option, Pehrson noted.
"[Those schools] have verbally expressed interest," Pehrson said. "This would also have to be approved by the board."
Funding formula falloutThe 2018-2019 school year ended with concerns about a potential funding formula that could impact budgets in Nevada's rural school districts.
You have free articles remaining.
State Sen. Pete Goicoechea told a civic group in July that in light of the new formula, Elko County could receive "an approximate $18 million hit to their budget."
He explained that it could be eight years before additional funds are received.
The new and old funding formulas are to run concurrently to determine how it would affect districts, Pehrson said, but for the current school year nothing will change.
"The new funding formula doesn't take effect until 2020-2021," he said.
When asked if four-day school weeks could benefit the district when the new funding formula takes effect, Pehrson said it wasn't likely.
"Moving to a four-day school week does not result in a lot of financial savings," he said.
Faculty and student numbersThe school district is welcoming 74 new teachers and staff throughout the county, along with 19 personnel starting in new administrative positions.
Although there were still 25 employment openings as of Aug. 21, Pehrson said that was similar to last year.
He also noted that early estimates for enrollment are approximately 9,950 students district-wide.
"We won't be able to confirm if a school has changed [enrollment] until after Labor Day when we get an official count," Pehrson said.
Back-to-school updatesThe School Resource Officers program will be extending the program, Pehrson said, making safety improvements in schools in Elko County.
"If you see something, say something," Pehrson said. "Notify someone if you see something that isn't right."
The district also advises drivers to be aware of back-to-school traffic and students walking to school.
Parents with third- and fourth-graders will also see some changes in the grading policy. In May, the board approved letter grades for students in third-grade through twelfth-grade. Standards-based grading will remain in kindergarten through second grades.