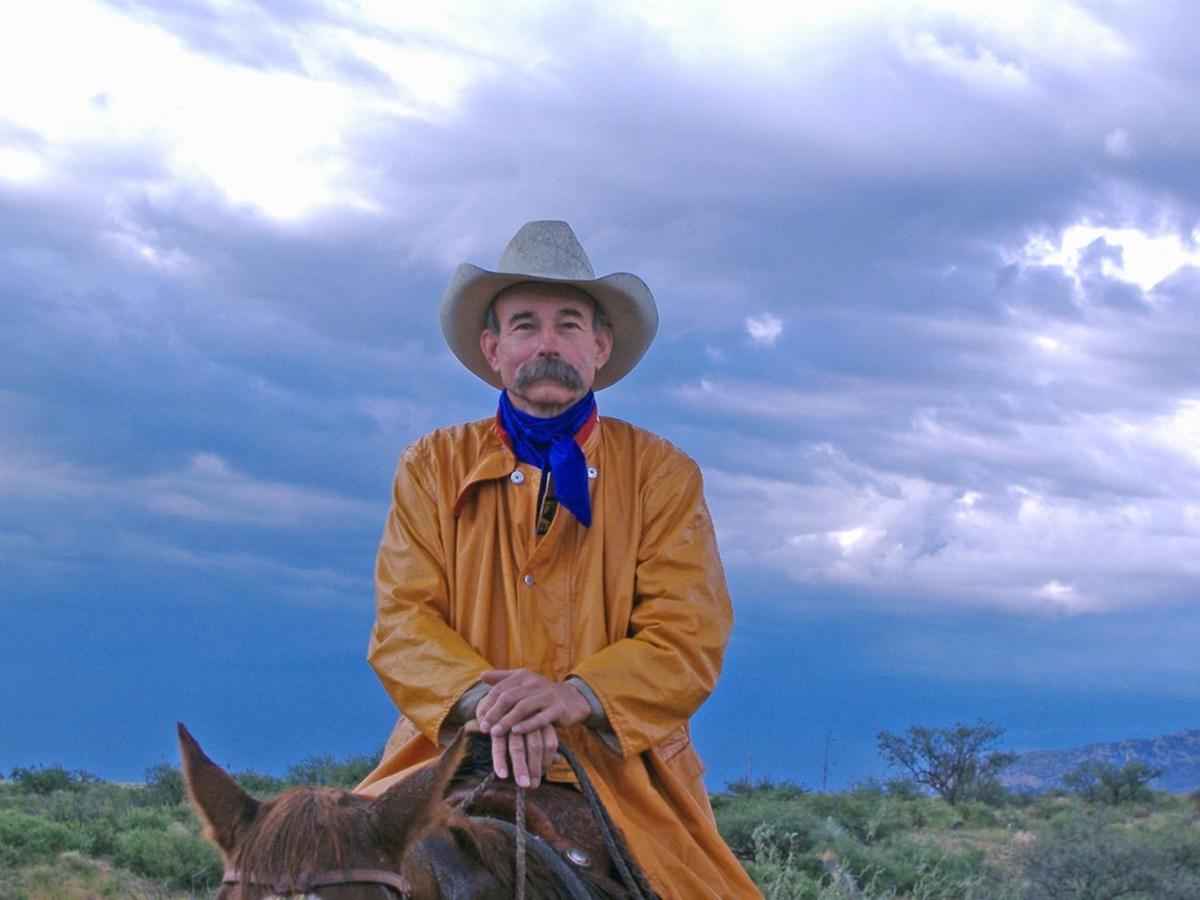 ELKO – Baxter Black, a well-known cowboy poet, columnist, radio and television commentator and former large animal veterinarian, has performed at the National Cowboy Poetry Gathering in Elko a number of times.
Black grew up in Las Cruces, New Mexico. He rode bulls in high school and college, attending New Mexico State University and Colorado State University.
He said his toughest courses in college were calculus and trigonometry, prerequisites for veterinary school.
He started writing and speaking in the early 1980s while still working as a veterinarian.
Black said he made the transition to full-time performance artist when the last company he was working for as a tech veterinarian changed hands and let him go.
Since then, Black has published 26 books of fiction, poetry and commentary. He was a regular commentator for National Public radio's "Morning Edition." He hosts "Baxter Black on Mondays," a syndicated radio show. His weekly column, "On the Edge of Common Sense" is published widely, including in the Elko Daily free Press.
Black said a major turning point in his career was when he appeared on "The Tonight Show." He recited a poem on the show about a Boston Globe reporter who went to a Western restaurant and ordered Rocky Mountain oysters thinking they were a type of seafood.
"In my life, things have come at the right time. I would have been a vet happy working on horses and cows," said Black. "Cows are big in my life, people are big in my life, and we are trying to be good for Jesus."
Black's endless source of material comes from his direct contact with "the common man."
"Every place I go, some farmer, cowboy, bronc rider, wife, rancher, team roper, tractor mechanic or Priefert salesman has a story that has happened to them," Black said. "They tell it to me. Then I take his story, turn it into a poem and put it in my column, on my radio program, my TV program, do it on live stage, put it in my book, CD or DVD then sell his story … back to him after the show! It just doesn't seem quite fair!"
Lone Star Swing: Doug Moreland and the Flying Armadillos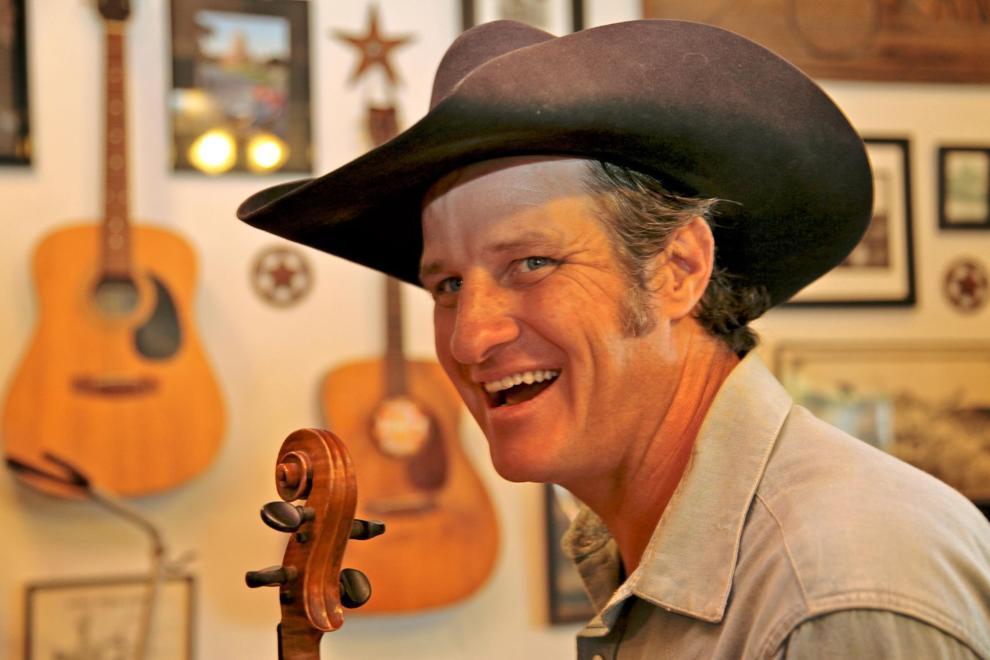 Anything Goes reveals hidden talent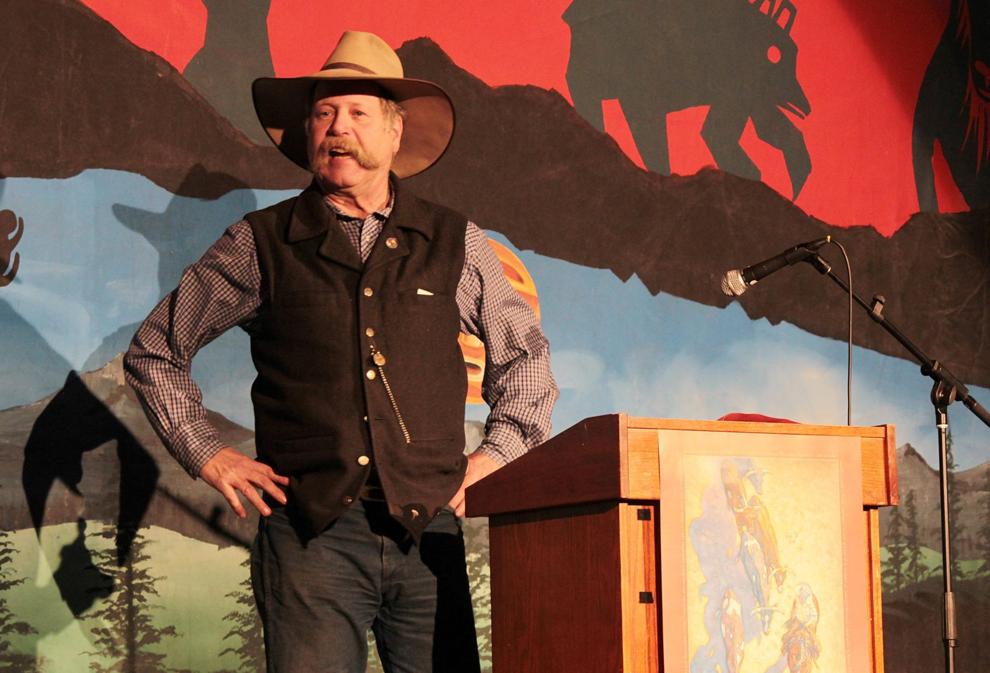 Anything Goes reveals hidden talent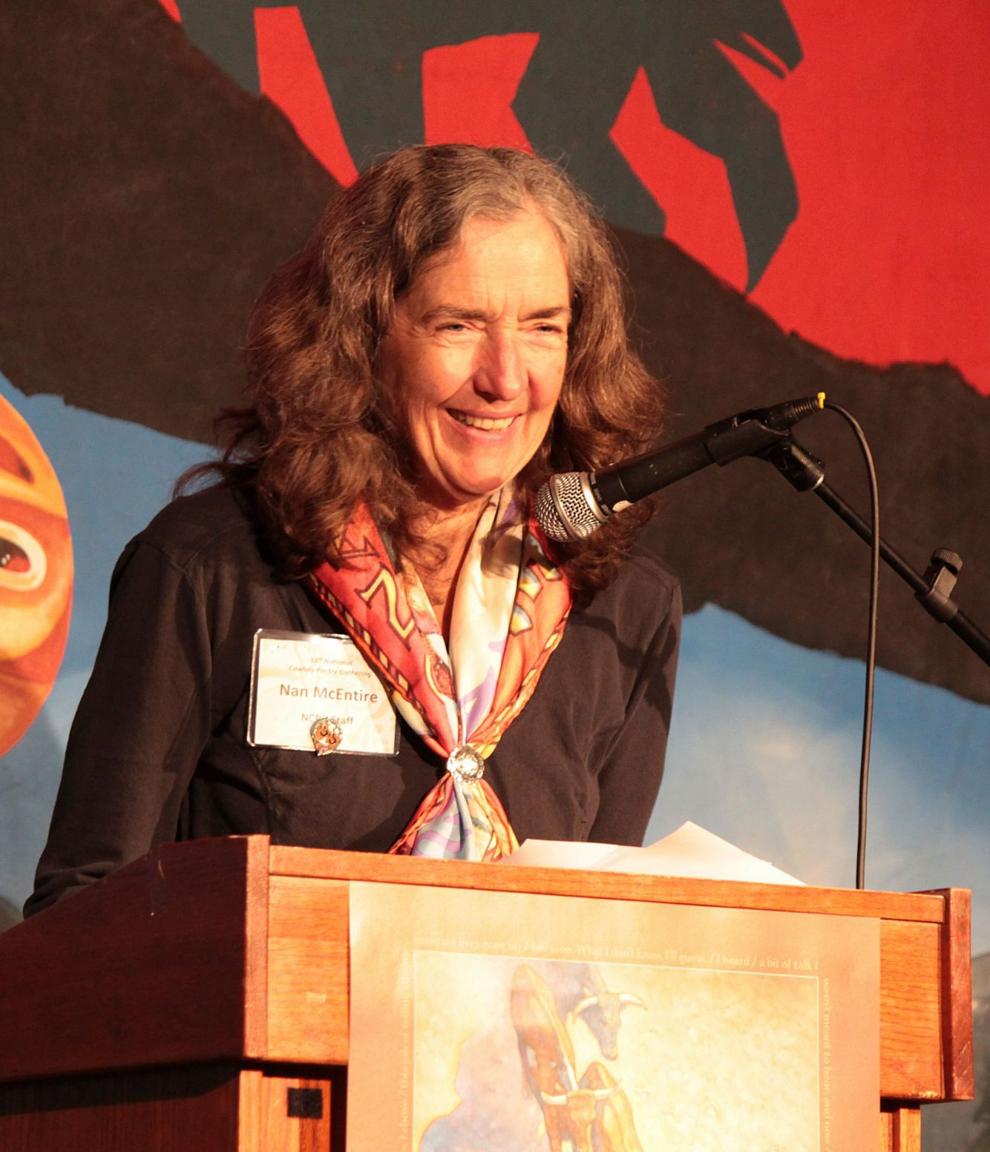 Anything Goes reveals hidden talent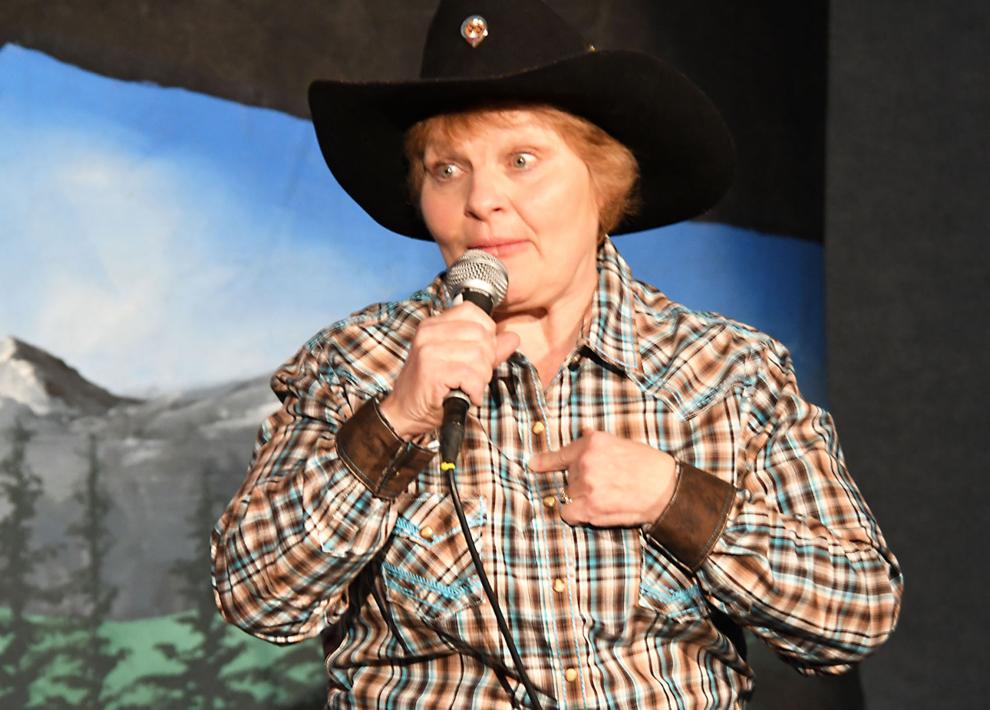 Anything Goes reveals hidden talent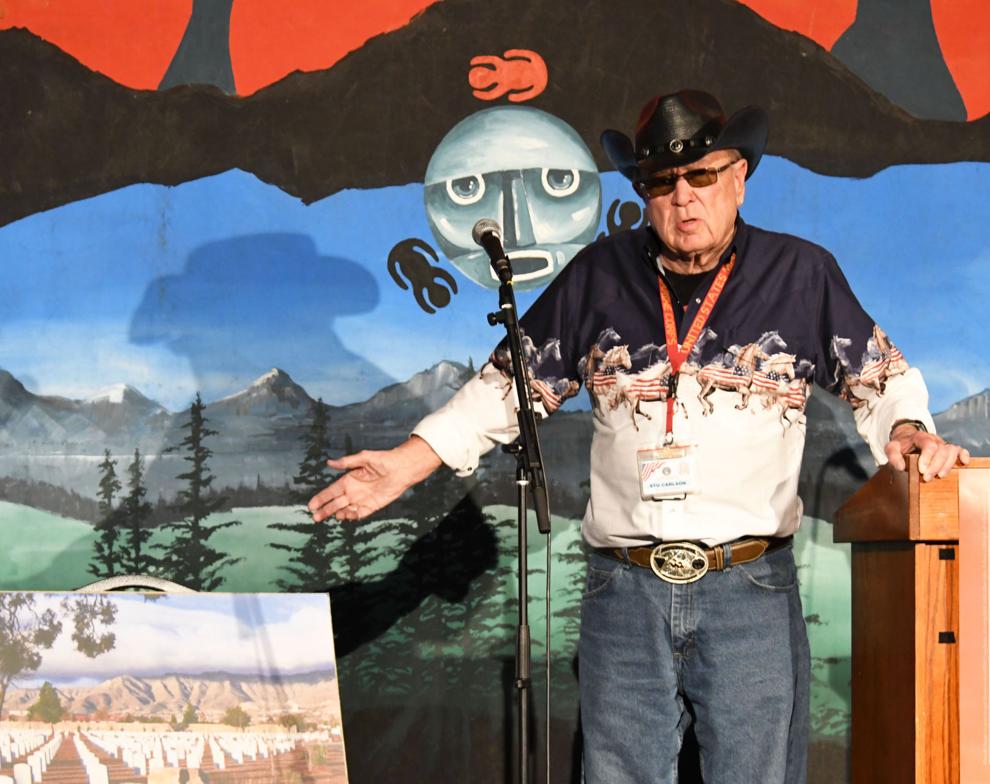 Kicking Up Dust: New Musicians Debut at the Cowboy Poetry Gathering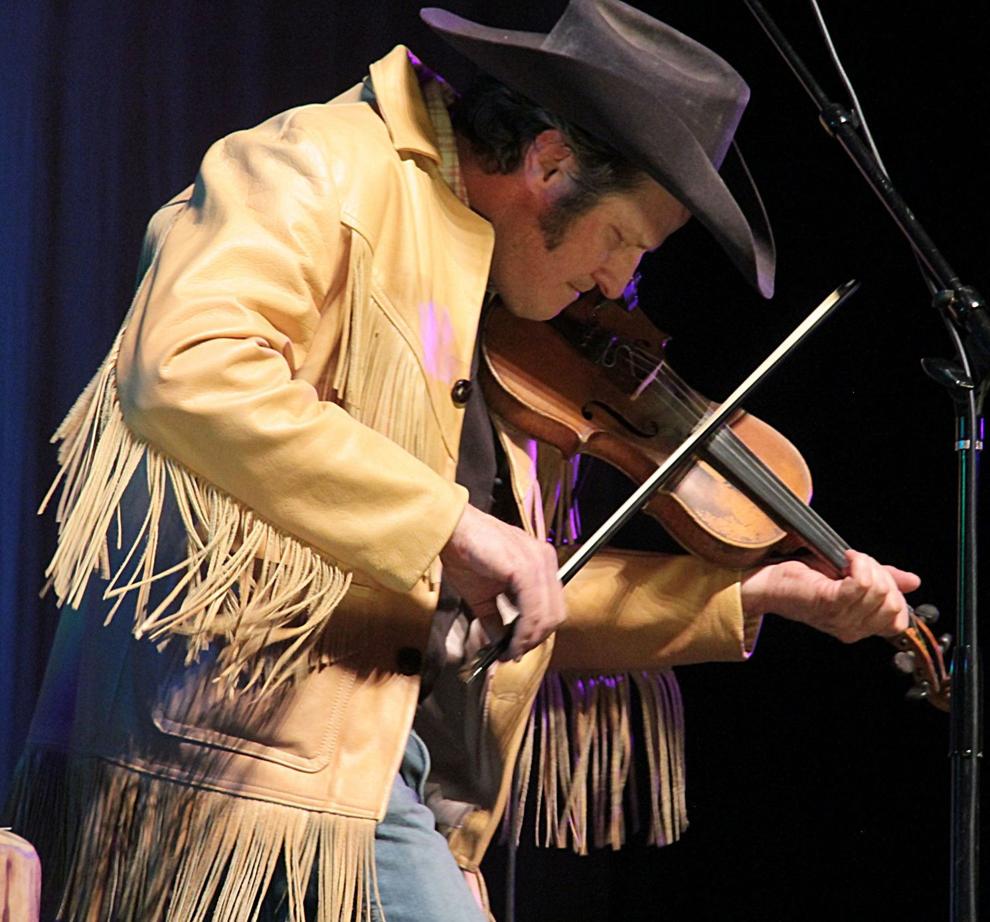 Kicking Up Dust: New Musicians Debut at the Cowboy Poetry Gathering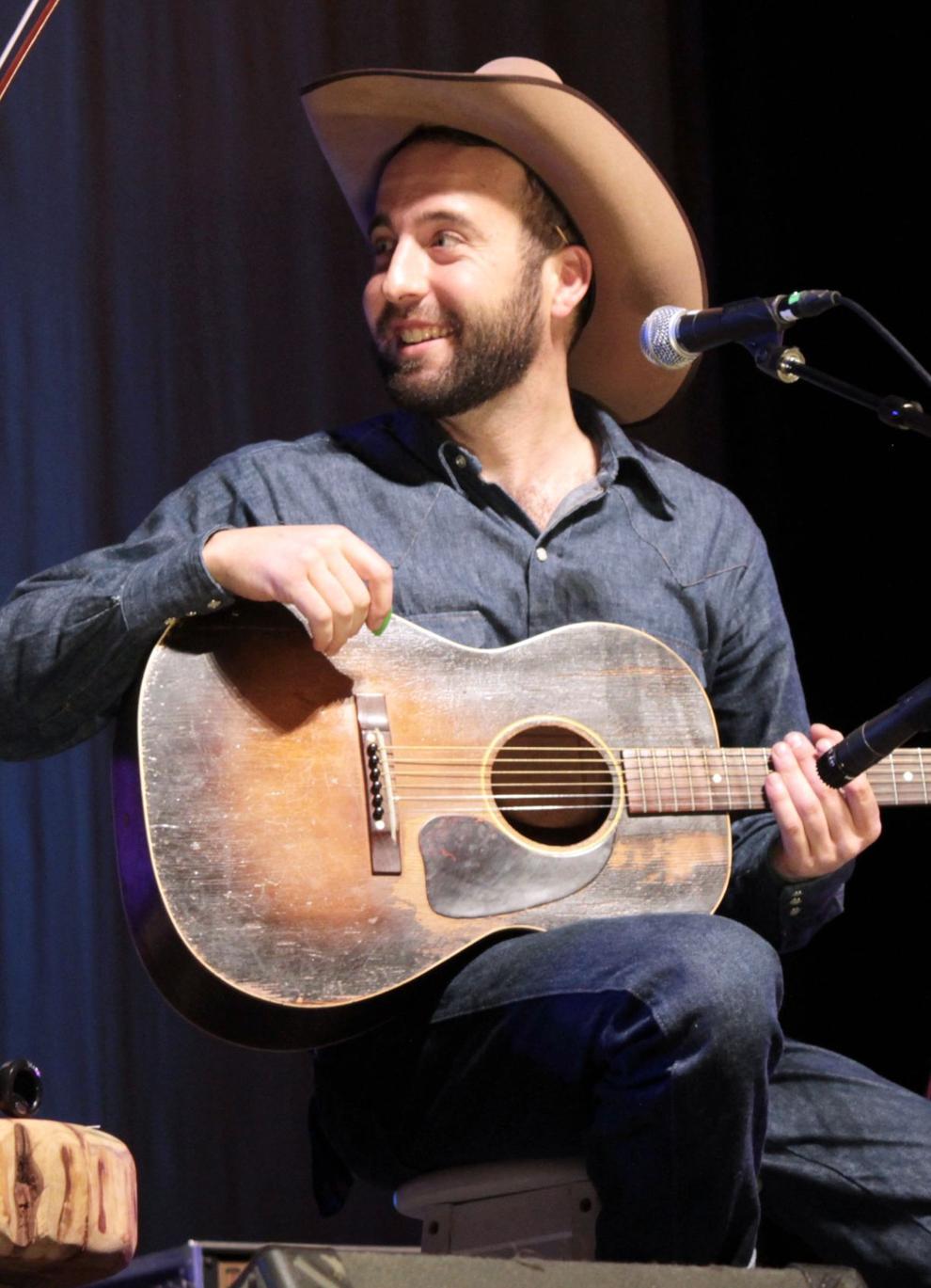 Poetry and Song: Andy Wilkinson Delivers Keynote Address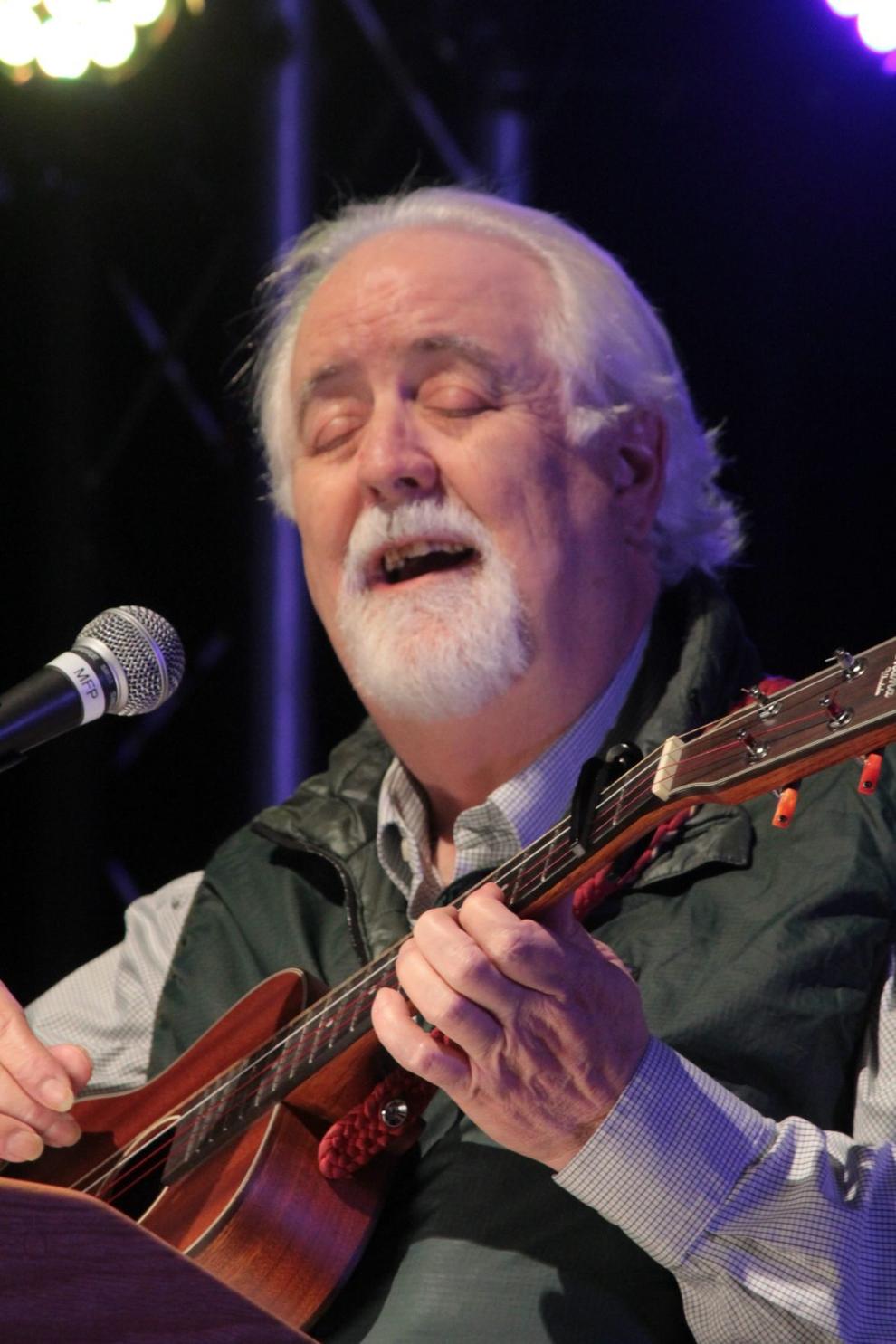 Wes Holtsford and Doug Moreland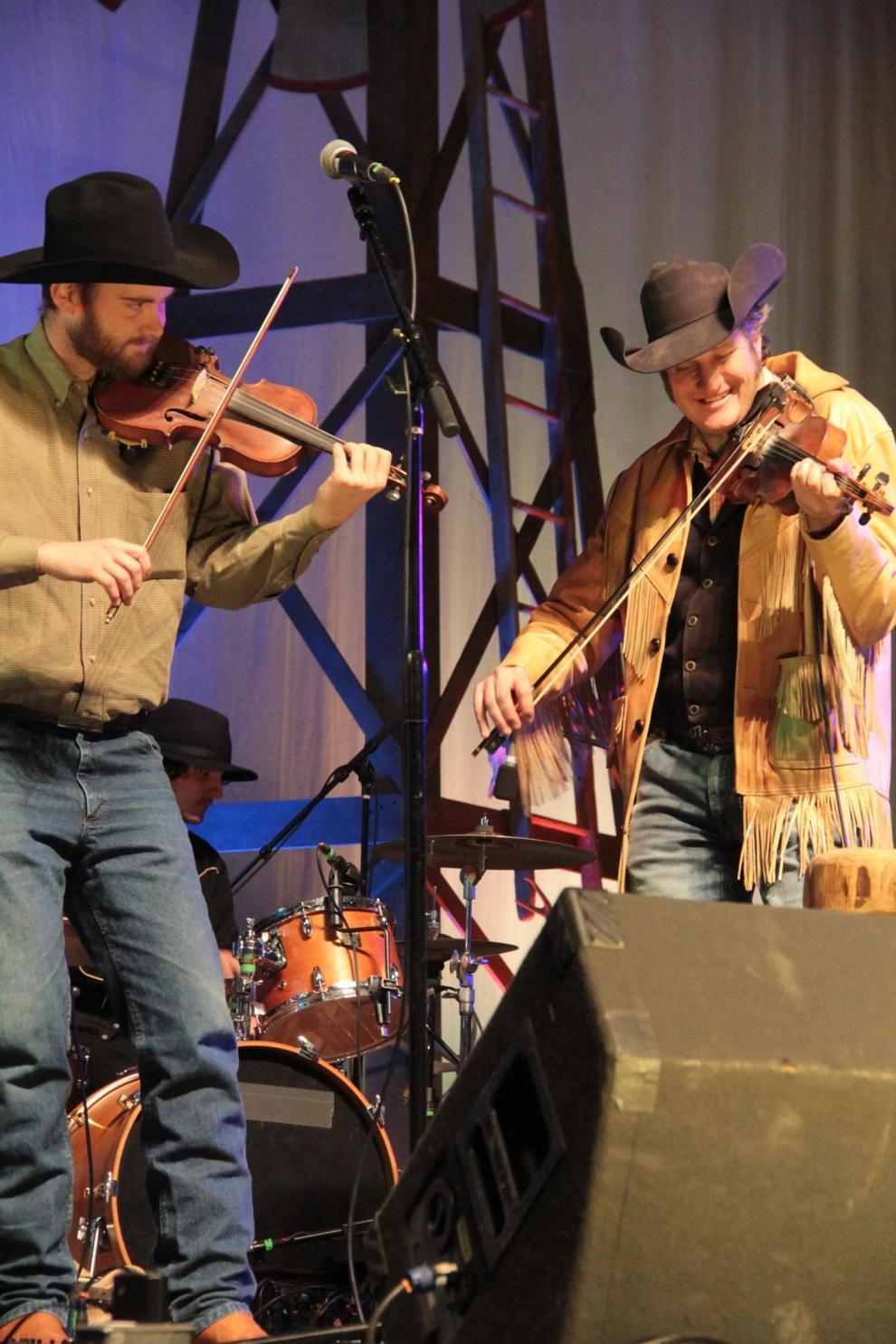 Doug Moreland and the Flying Armadillos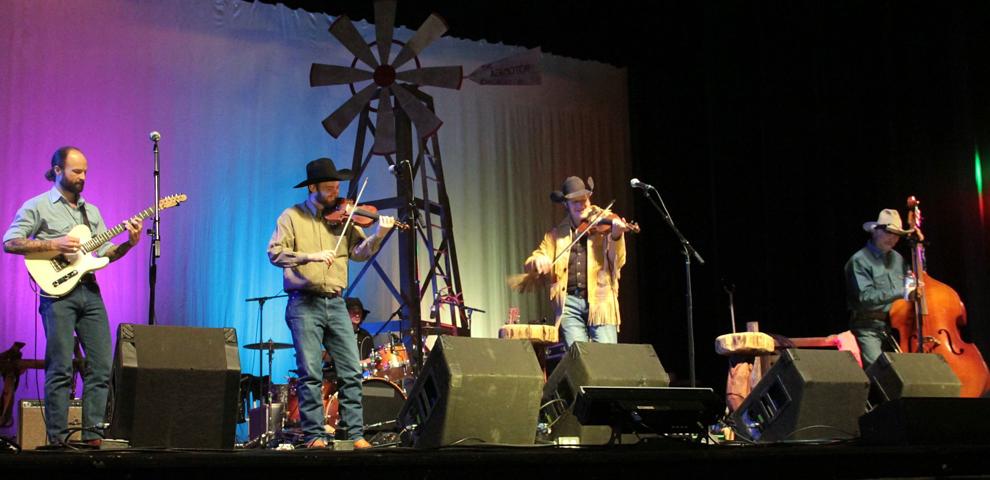 McKay Fleck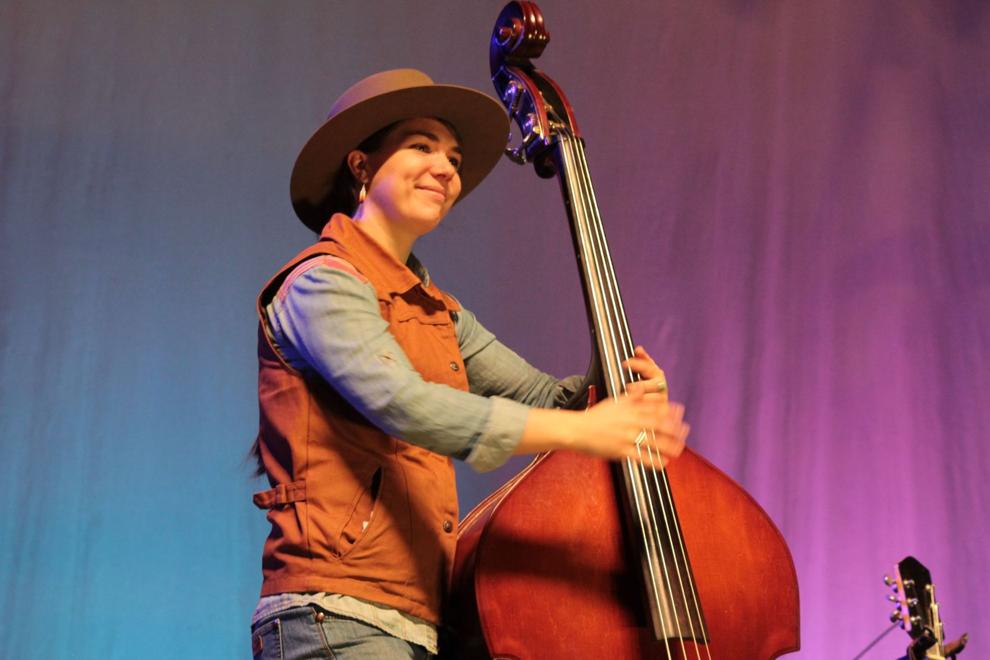 Randy Roberts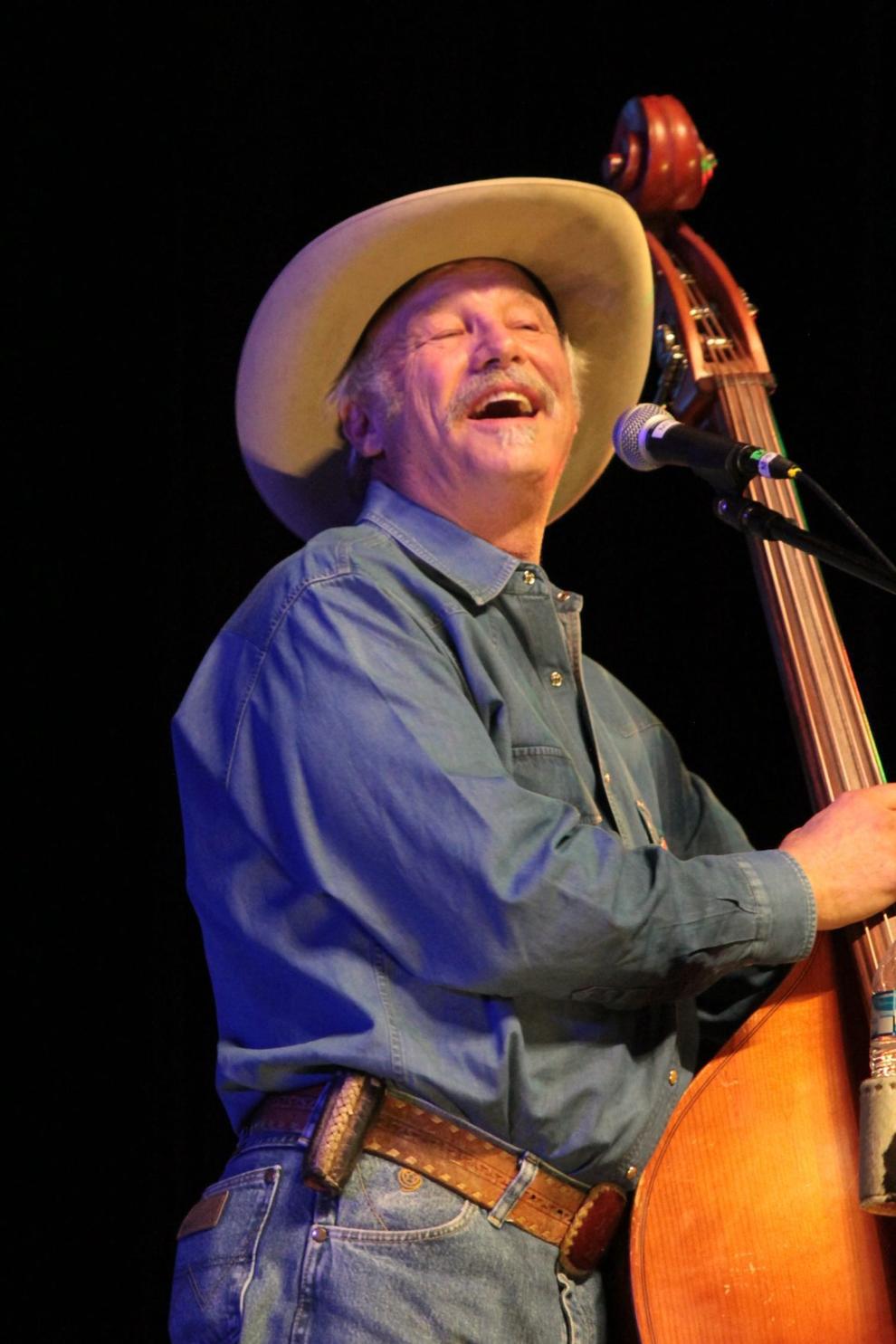 Wes Holtsford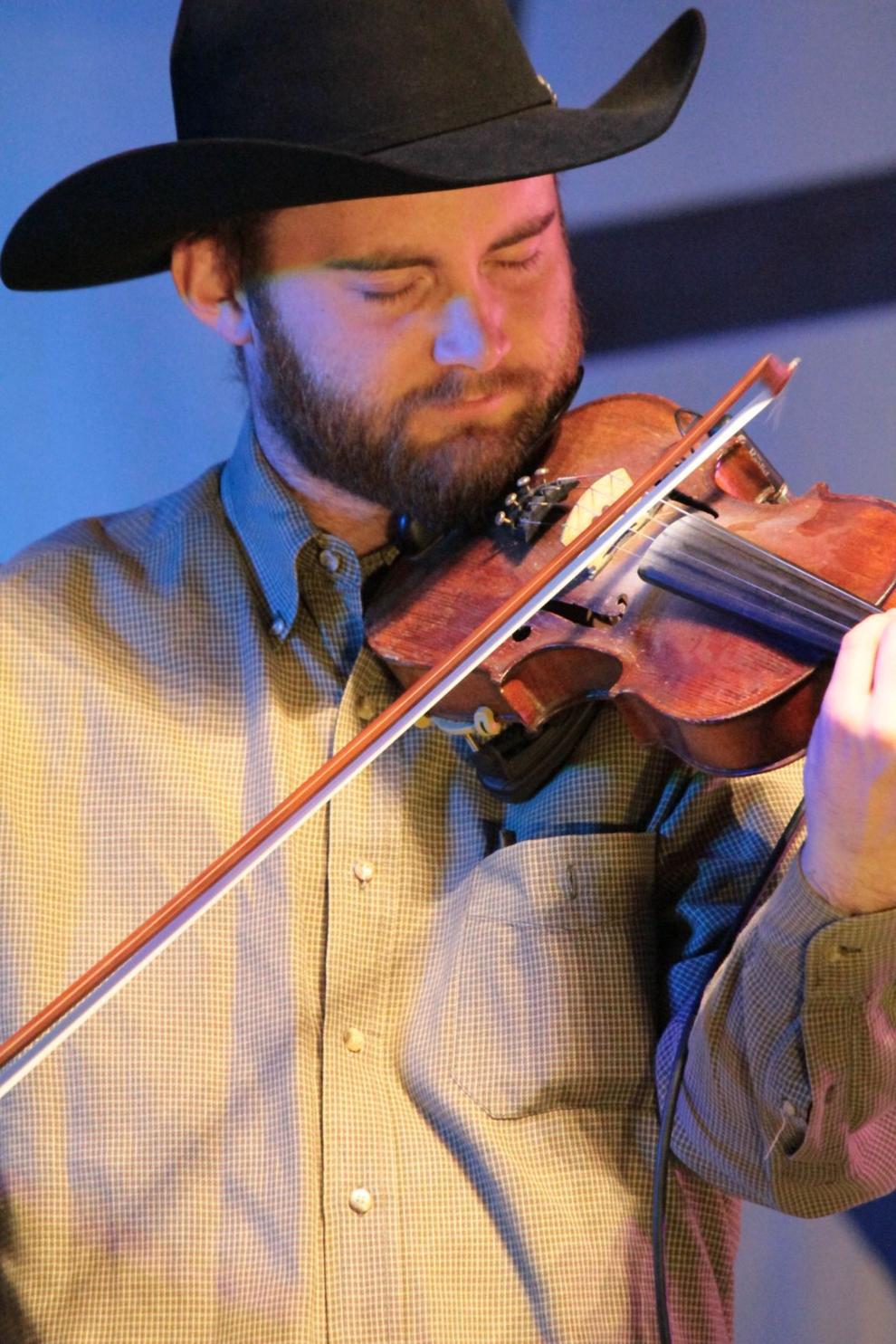 JD Pendly and Wes Holtsford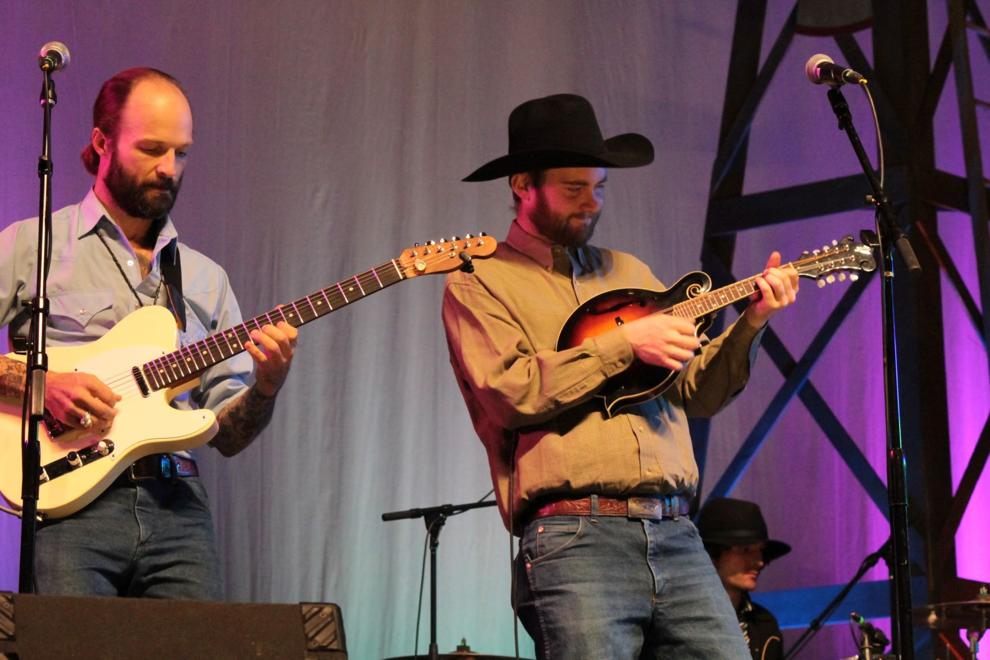 Matt Kinman
Doug Moreland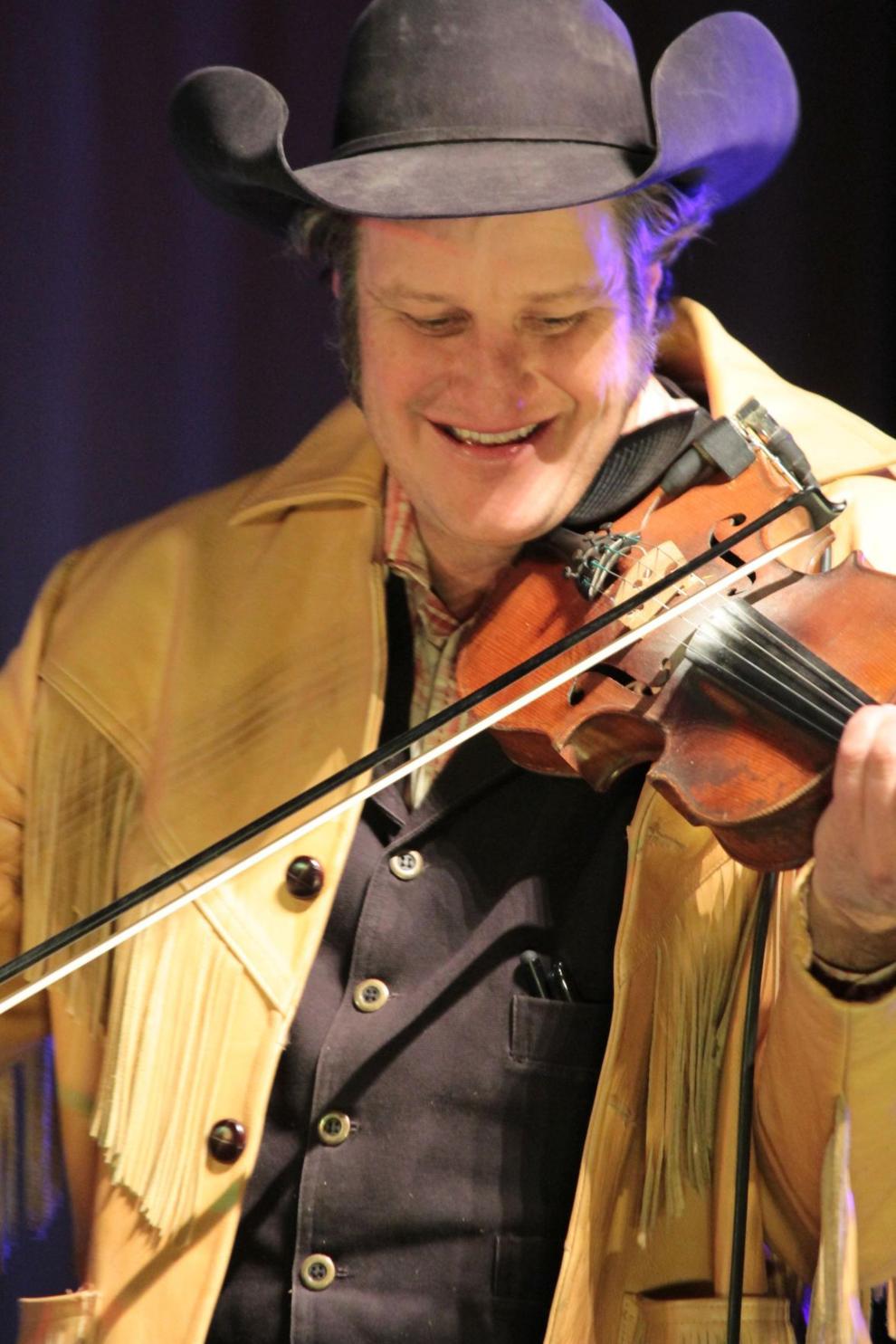 Doug Moreland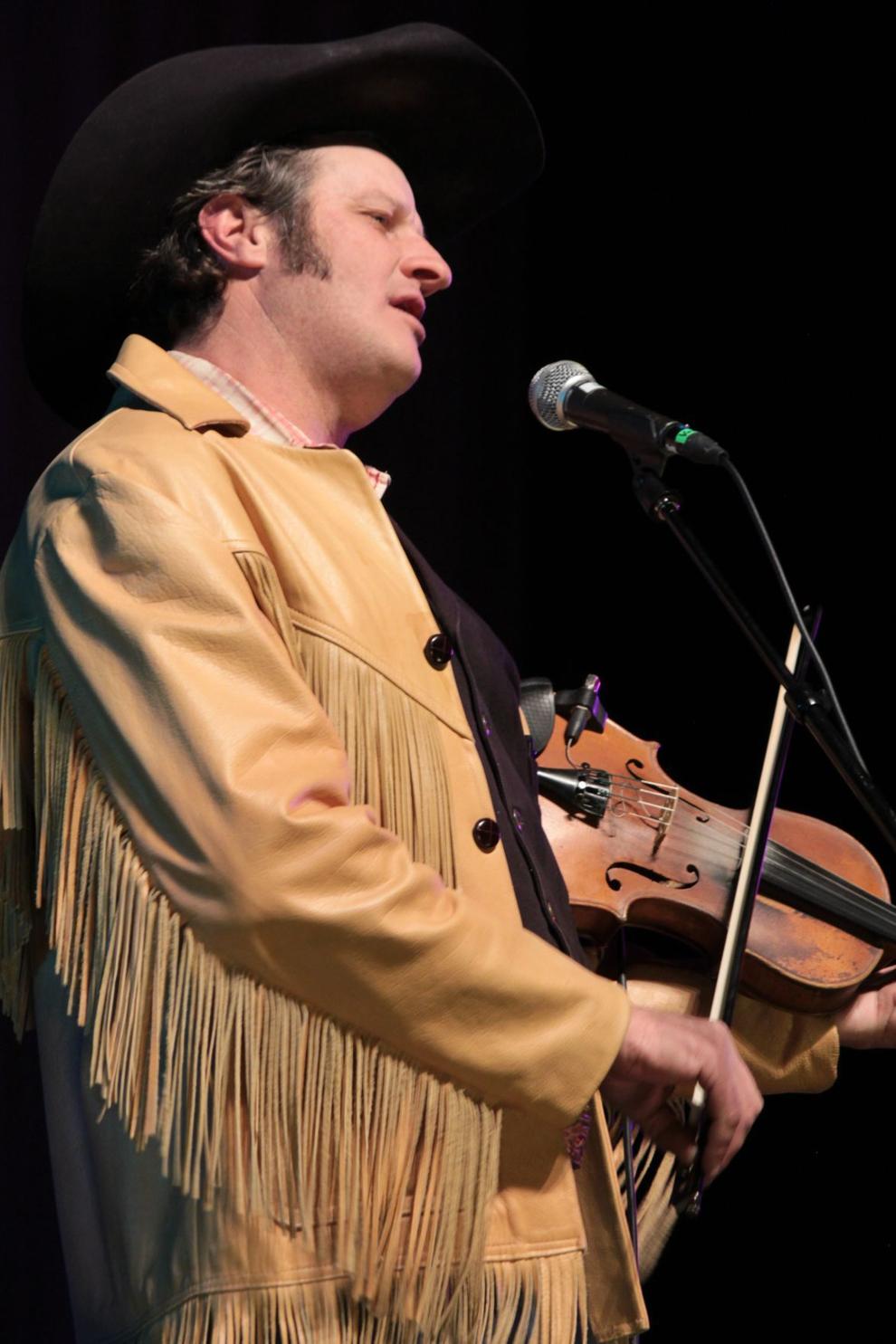 Set design at Elko Convention Center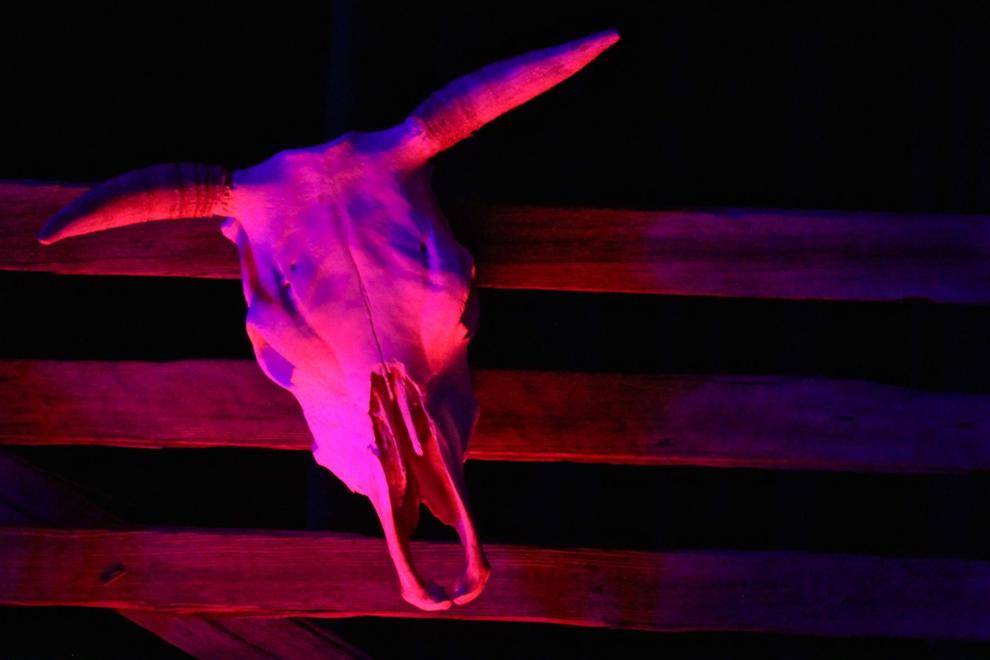 Veterans Share Stories of War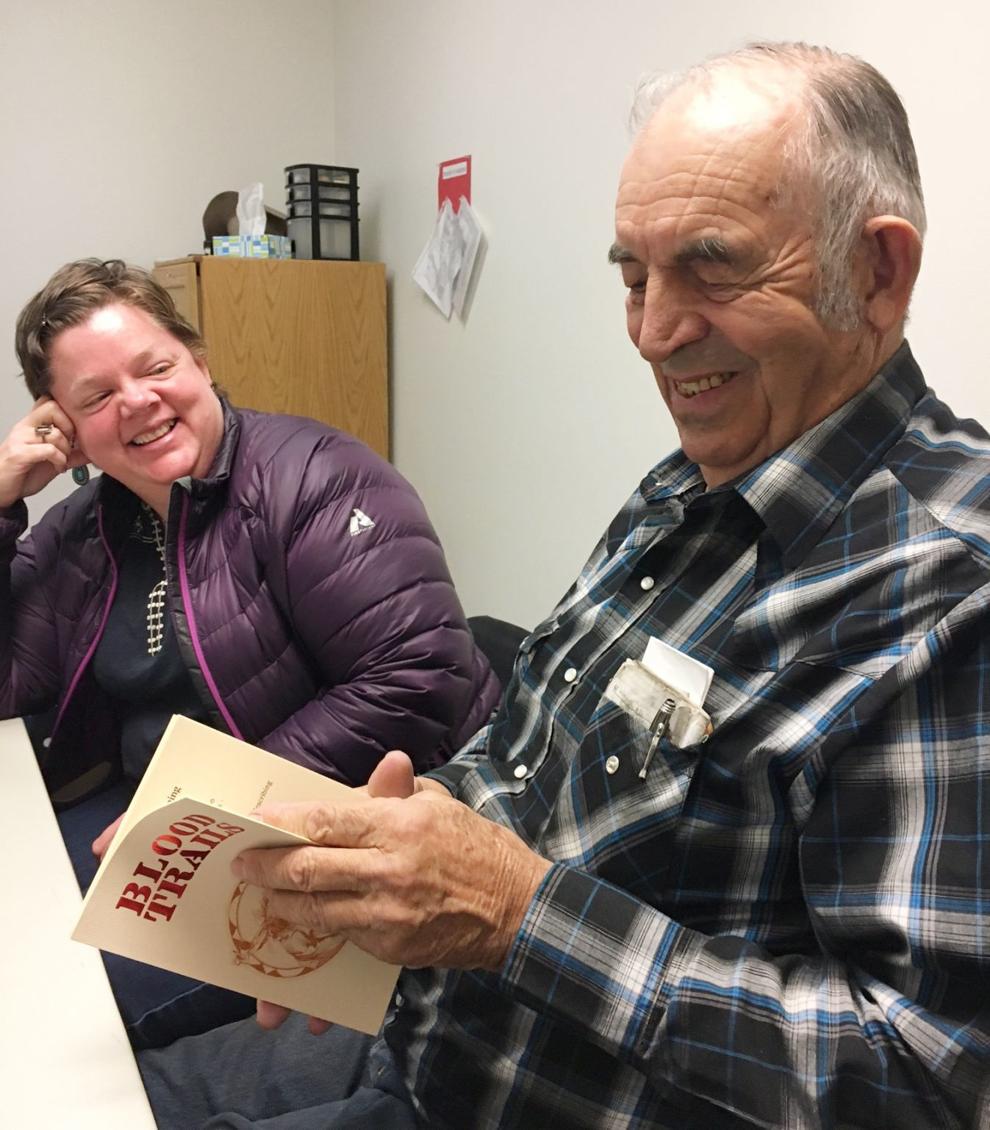 Real storytellers tell tales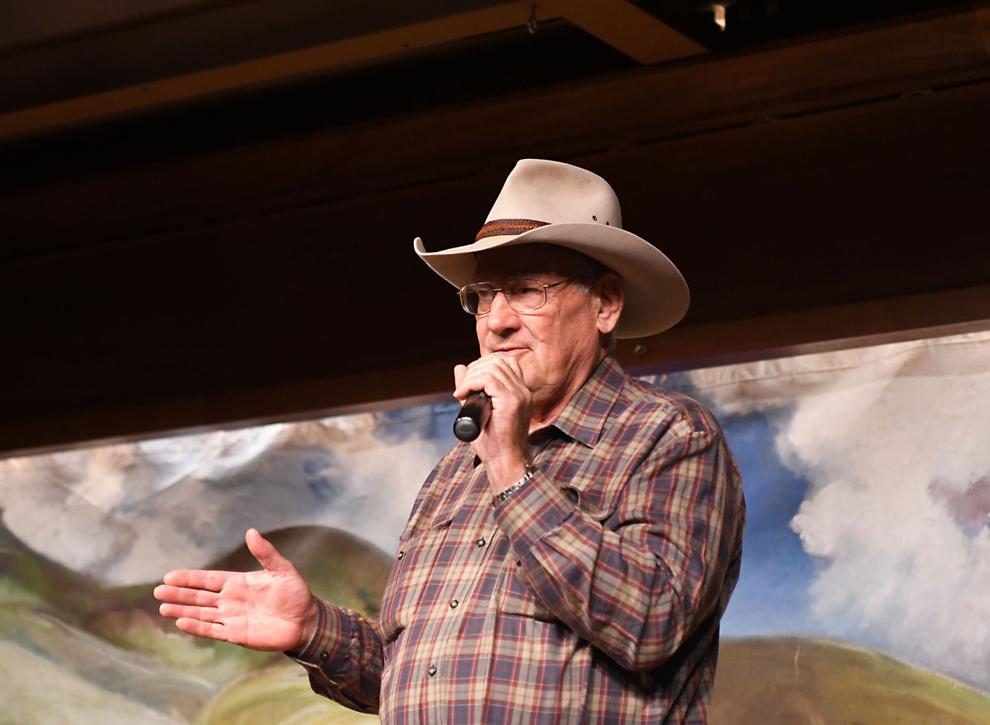 Cooking on a spit is a real hit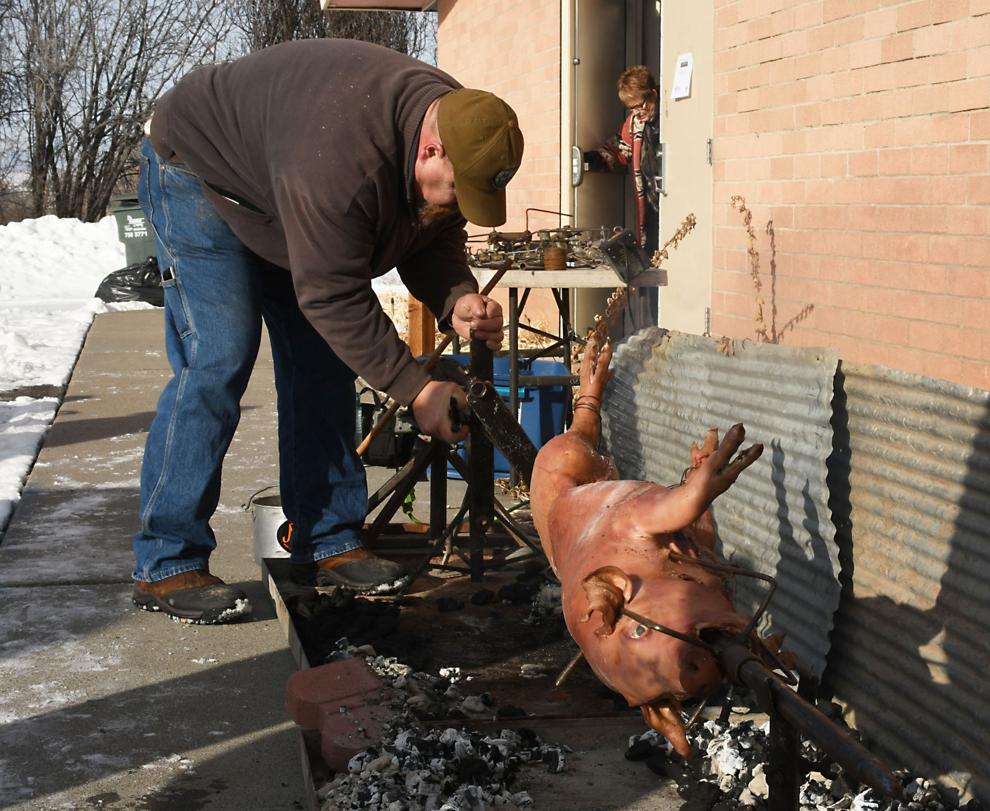 Lone Star Swing: Doug Moreland and the Flying Armadillos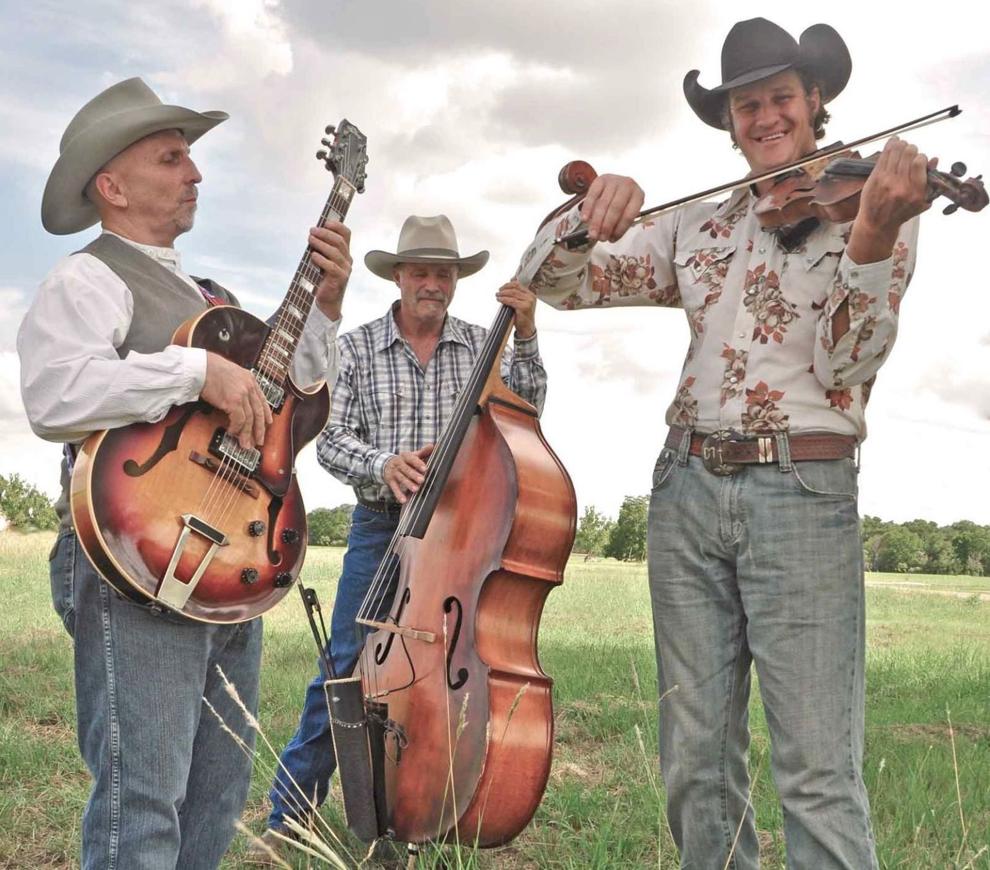 Sourdough Slim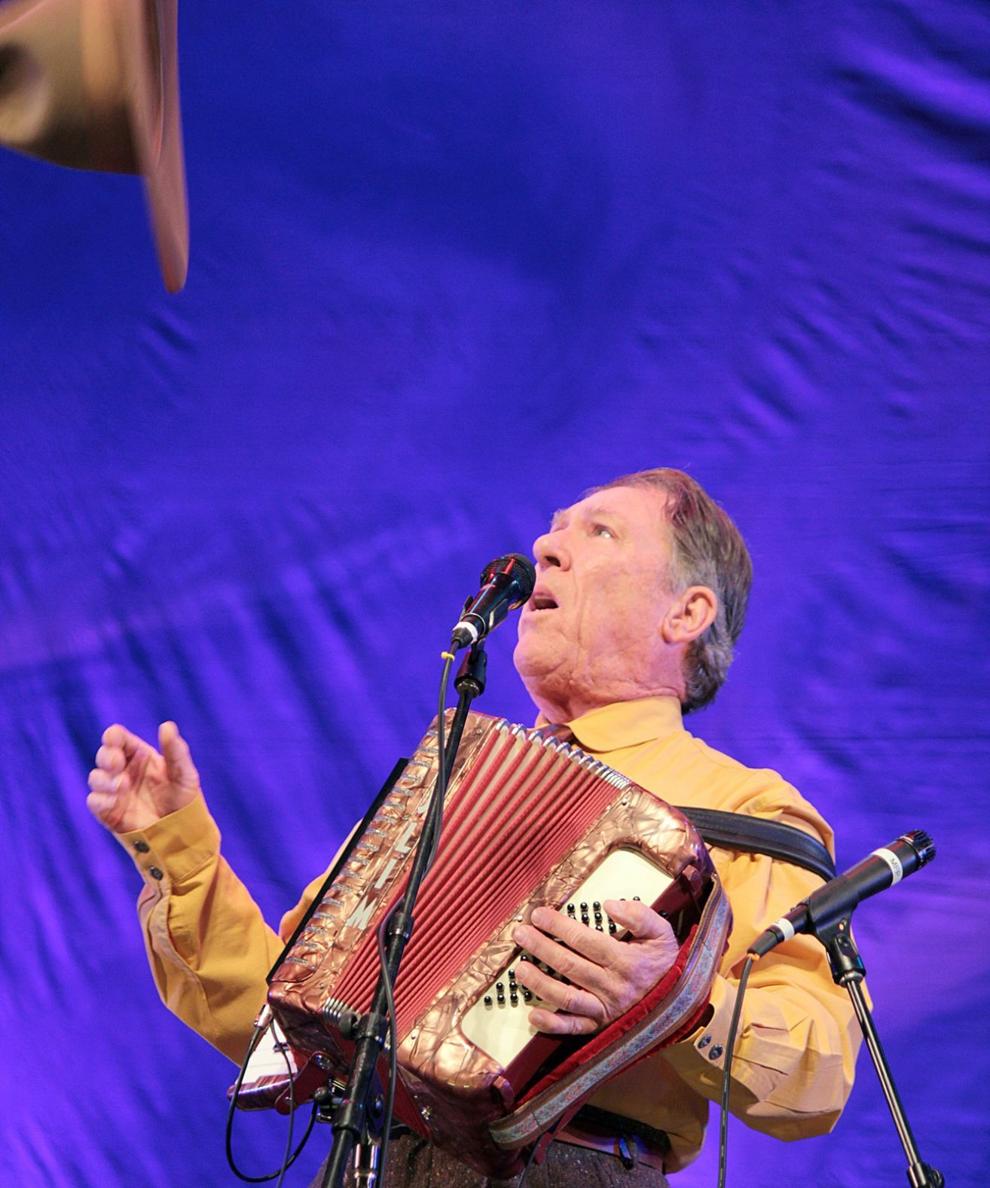 Welcome to the 33rd National Cowboy Poetry Gathering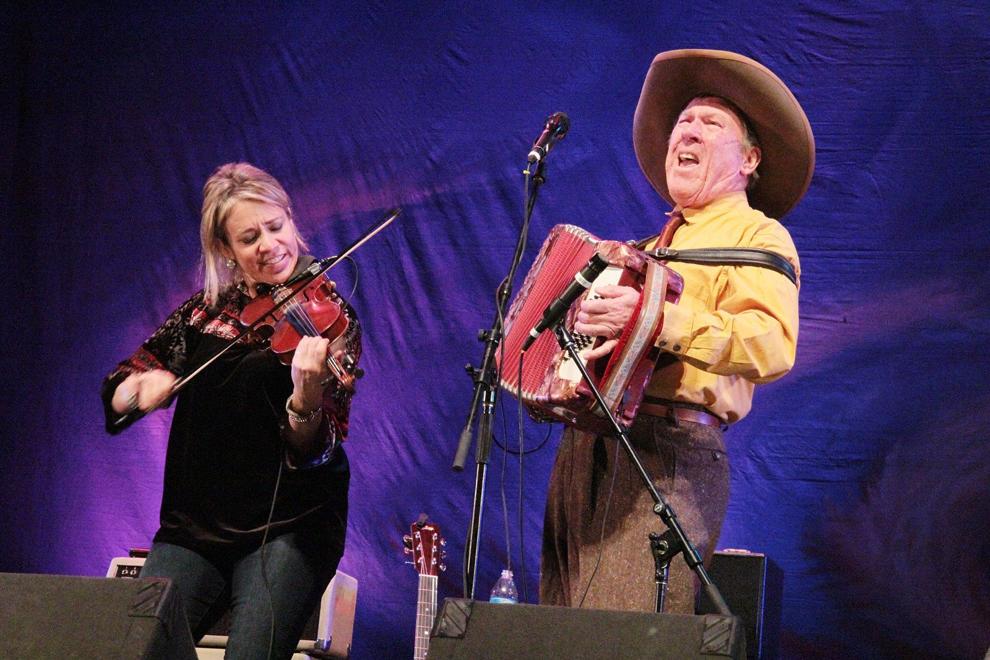 The Moth debuts in Elko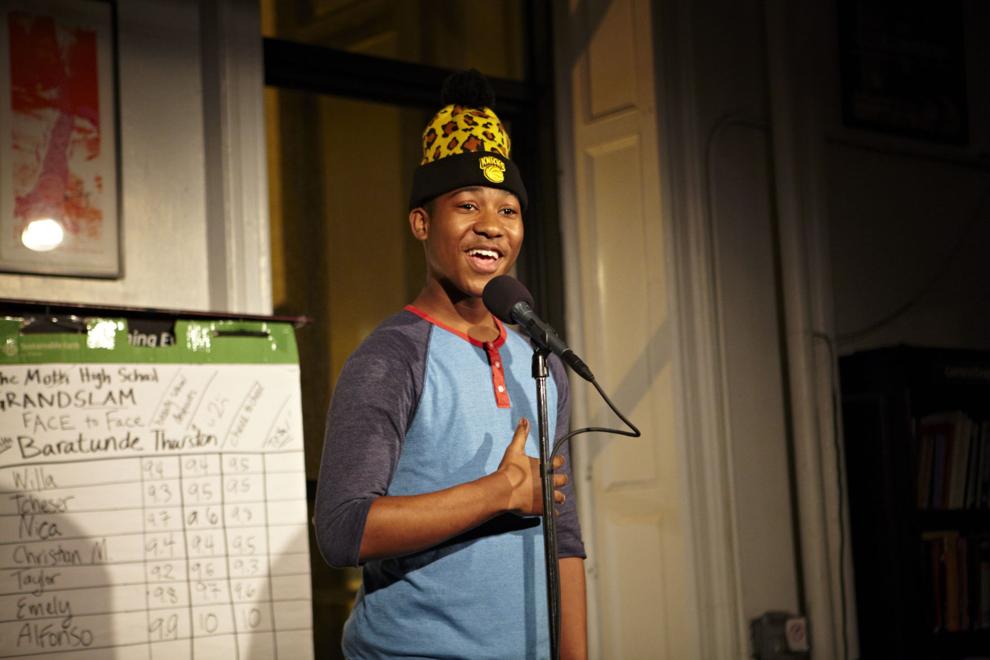 The Moth debuts in Elko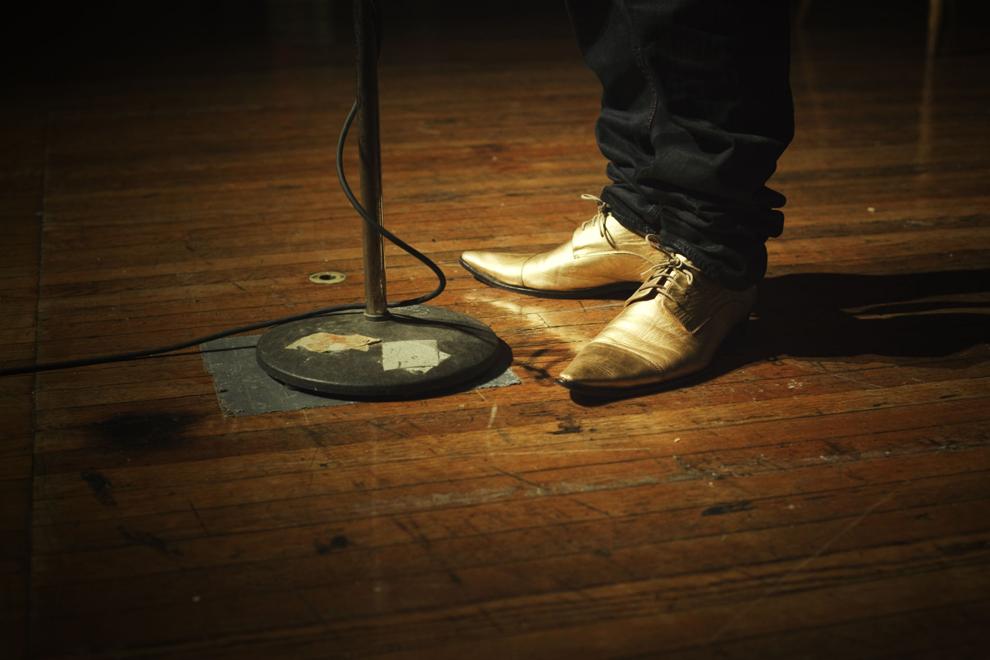 The Moth debuts in Elko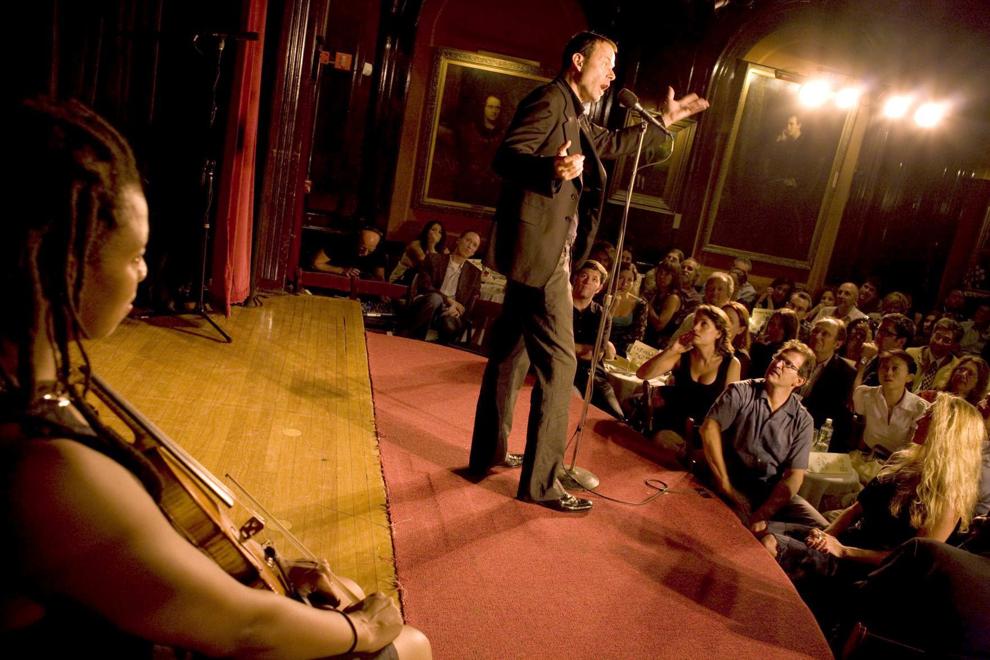 Lone Star Swing: Doug Moreland and the Flying Armadillos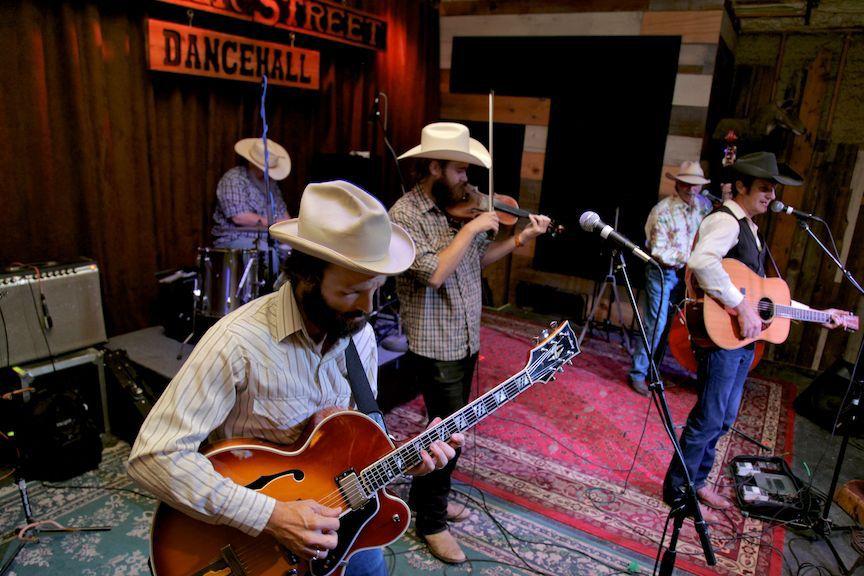 Andy Hedges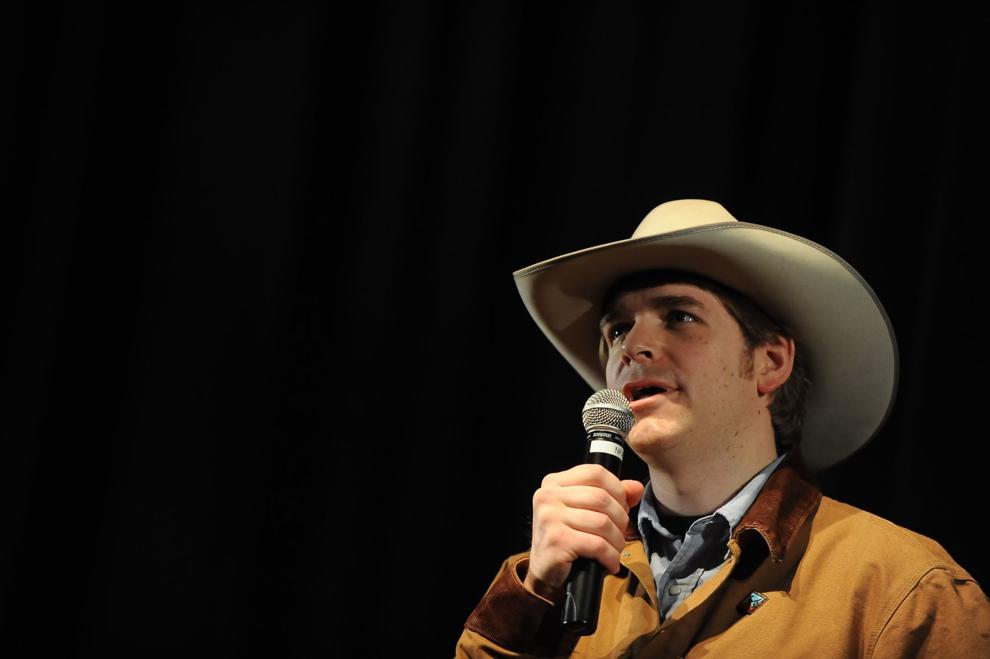 Croqueta Lessons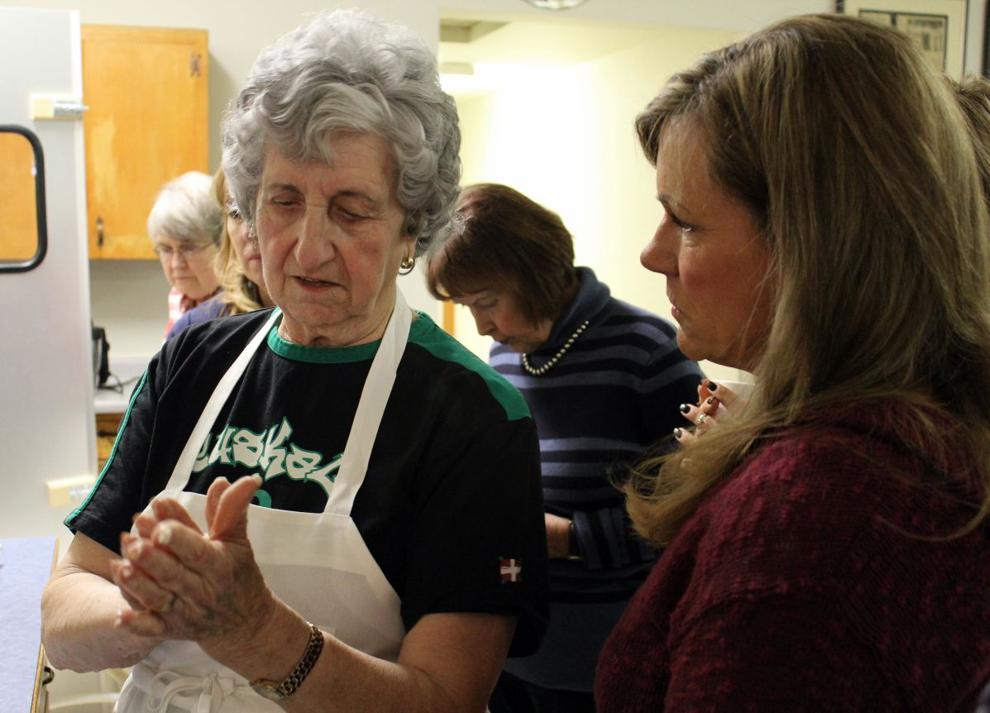 Hot Club of Cowtown: James II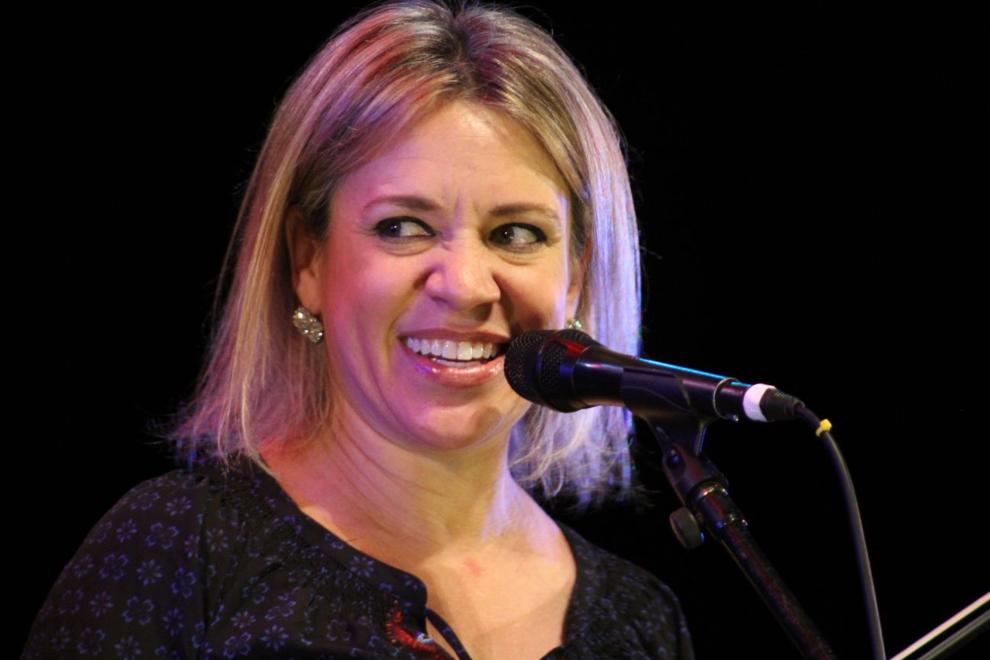 Hot Club of Cowtown: Smith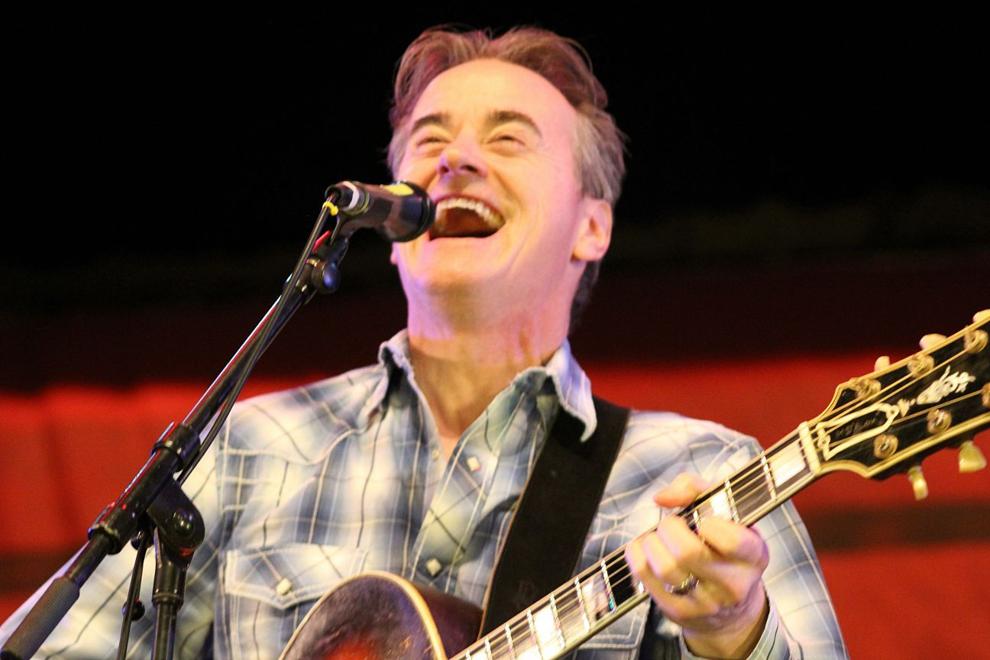 Hot Club of Cowtown: James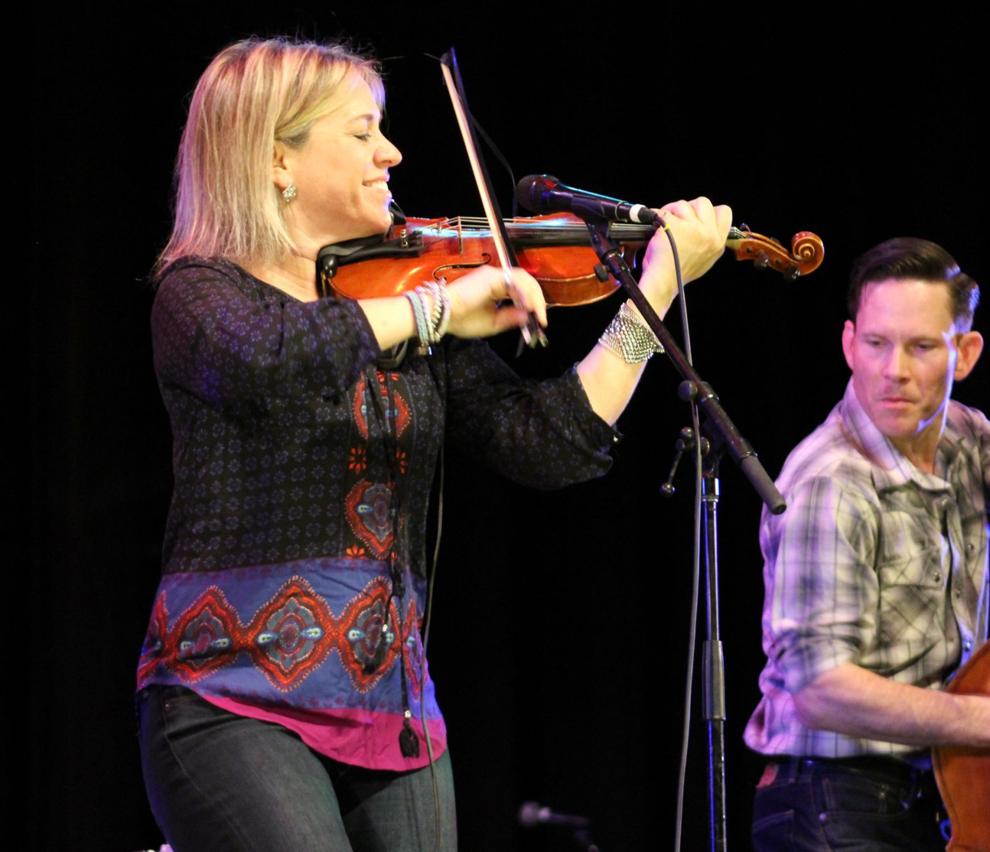 Hot Club of Cowtown: Erwin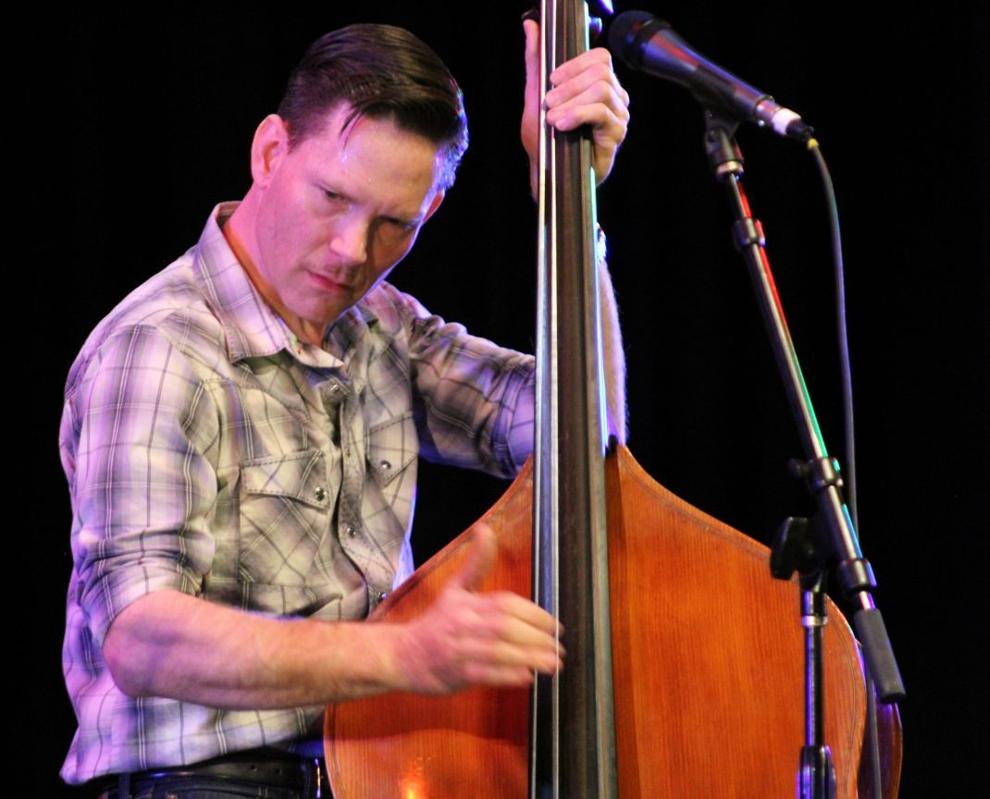 Sauce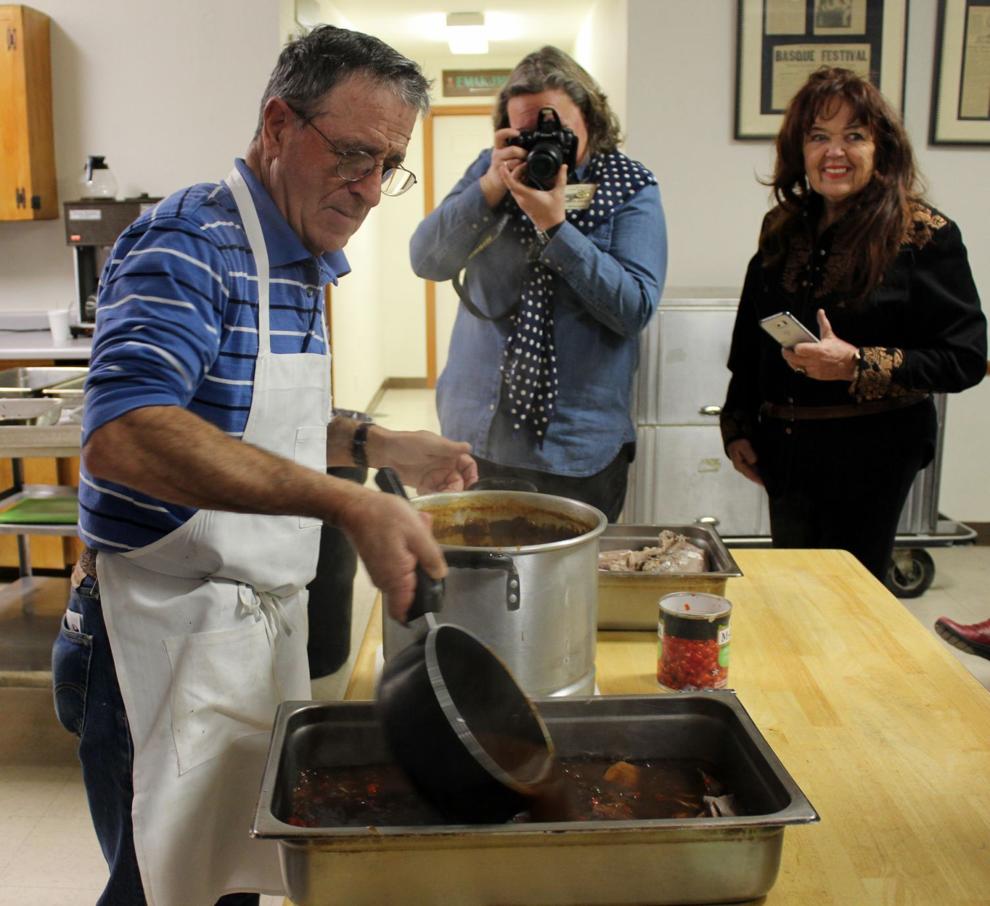 Food and Friends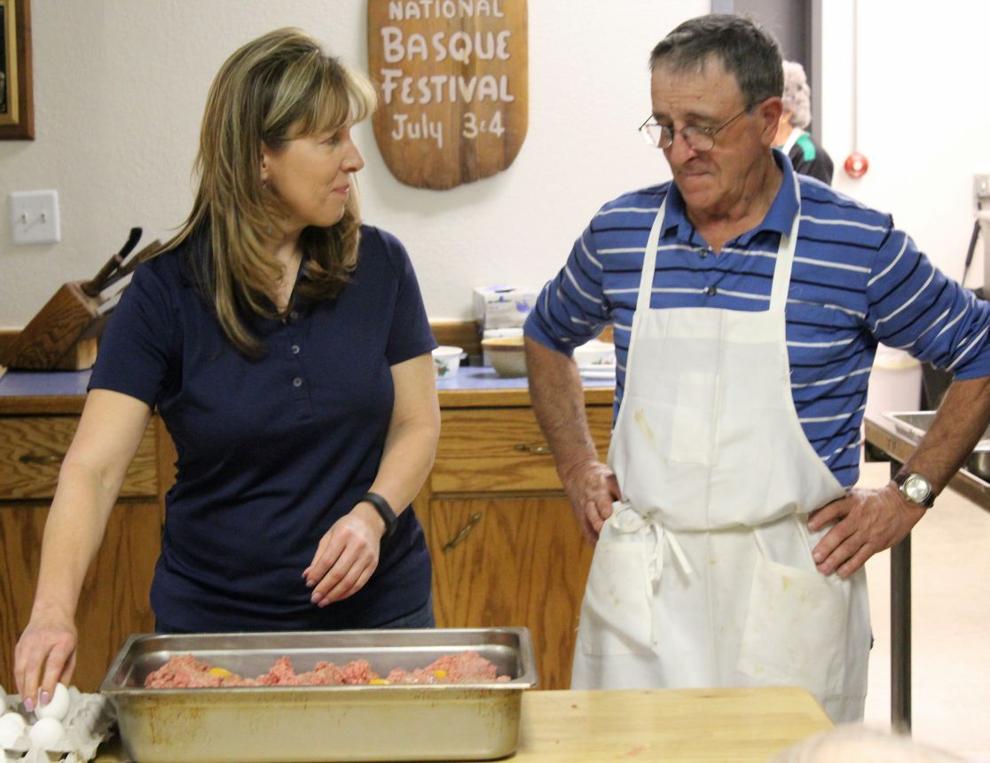 Meatballs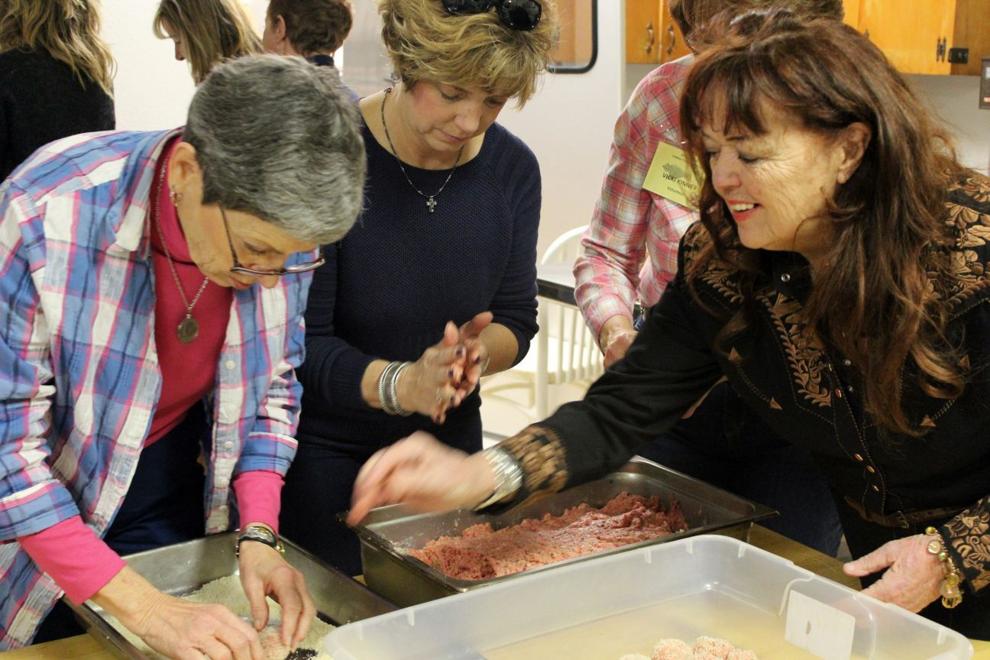 Arbillaga Cooking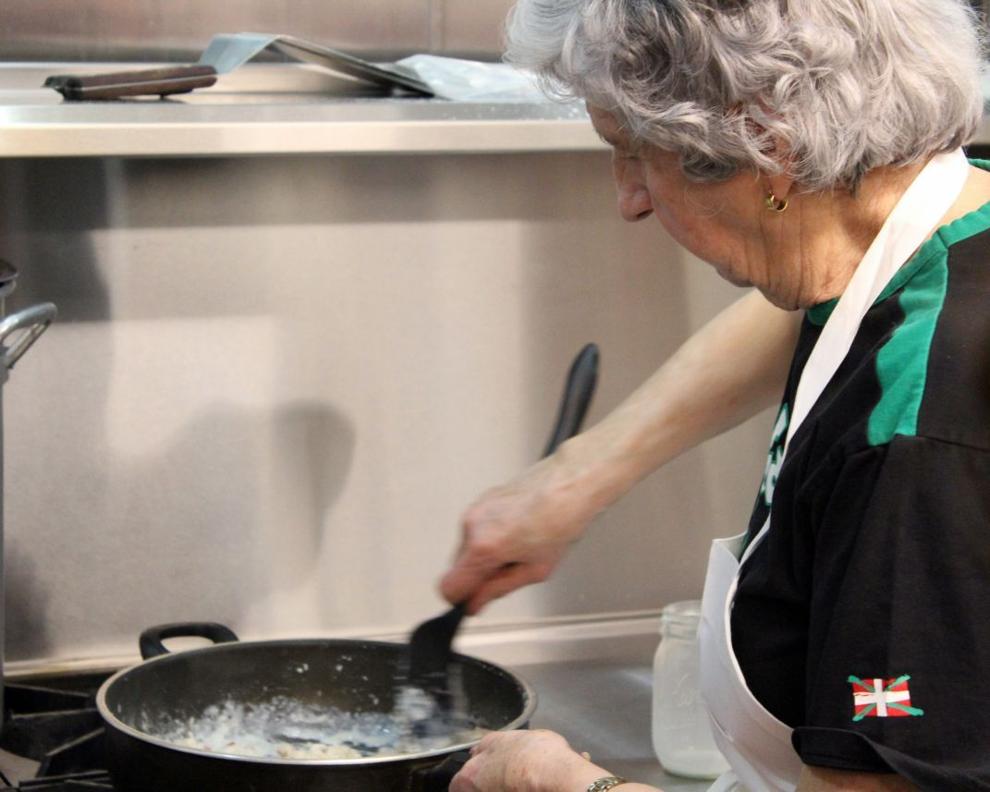 Zarzyski and Dofflemyer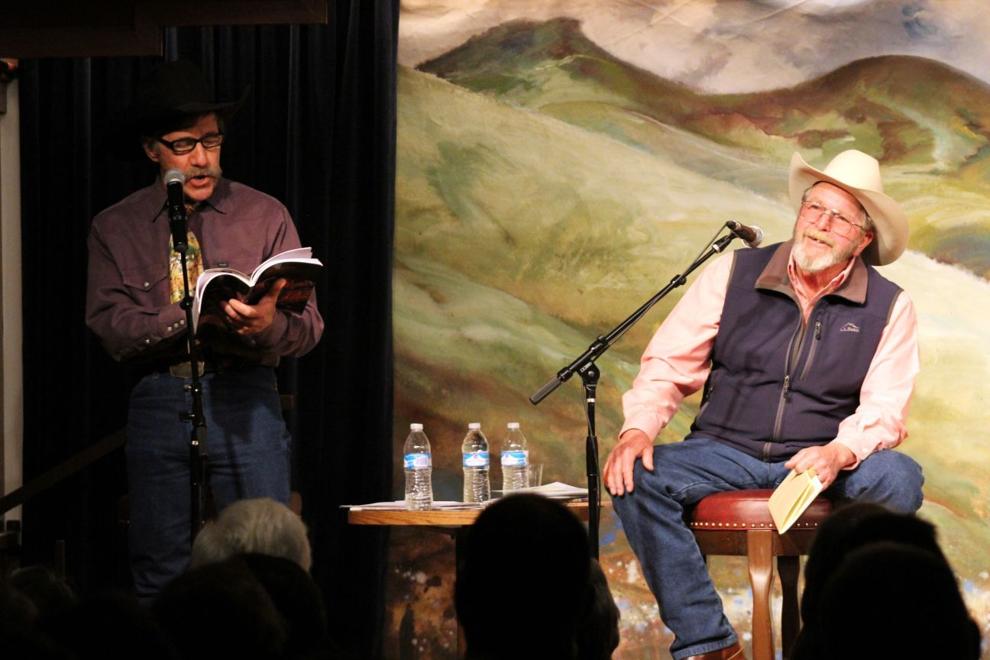 John Dofflemyer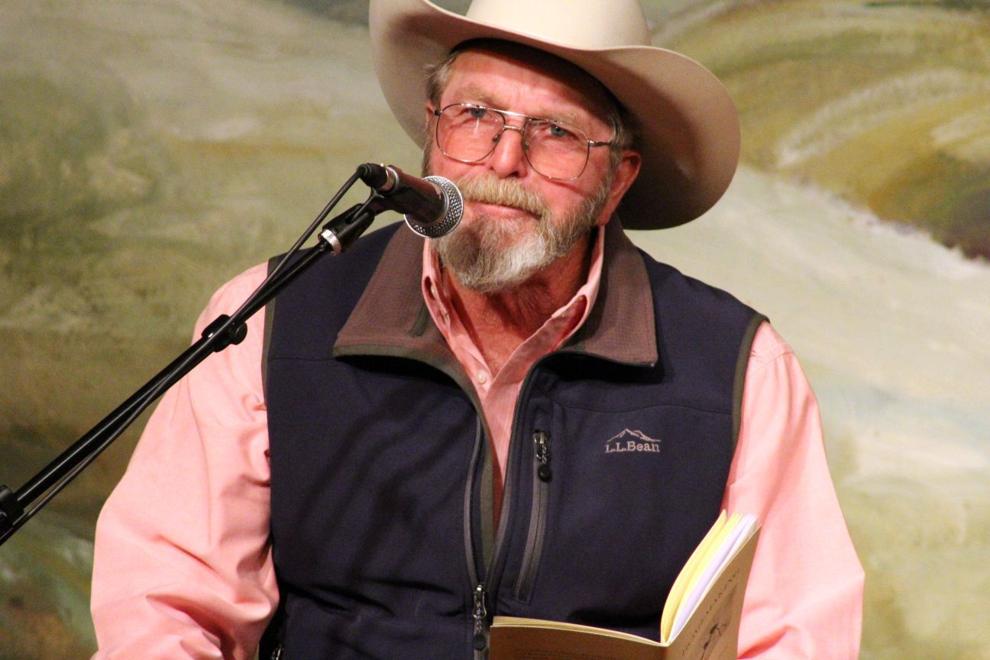 Wilkie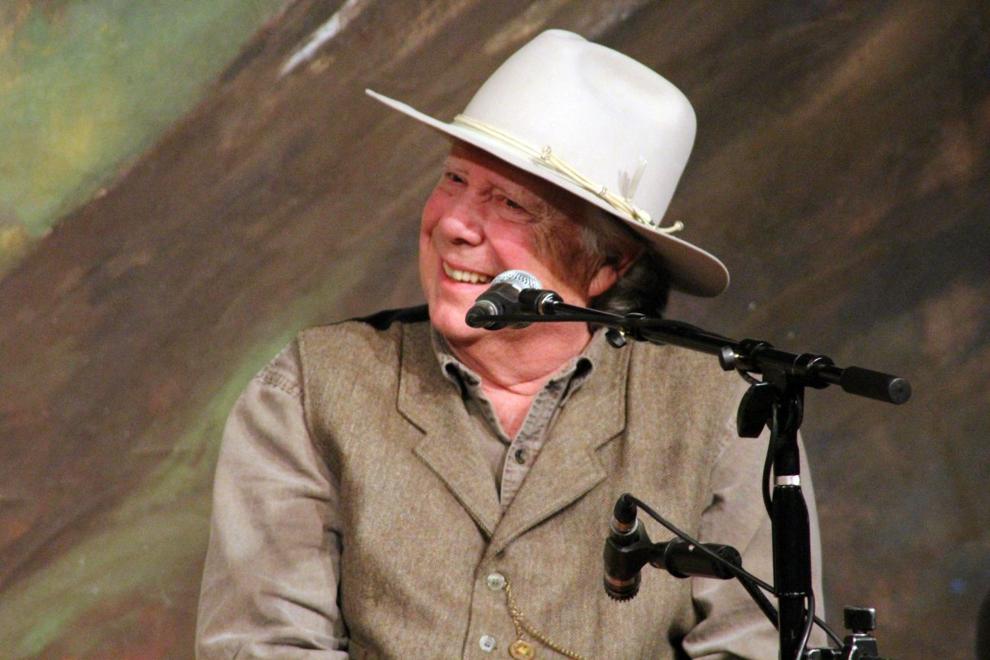 Zarzyski II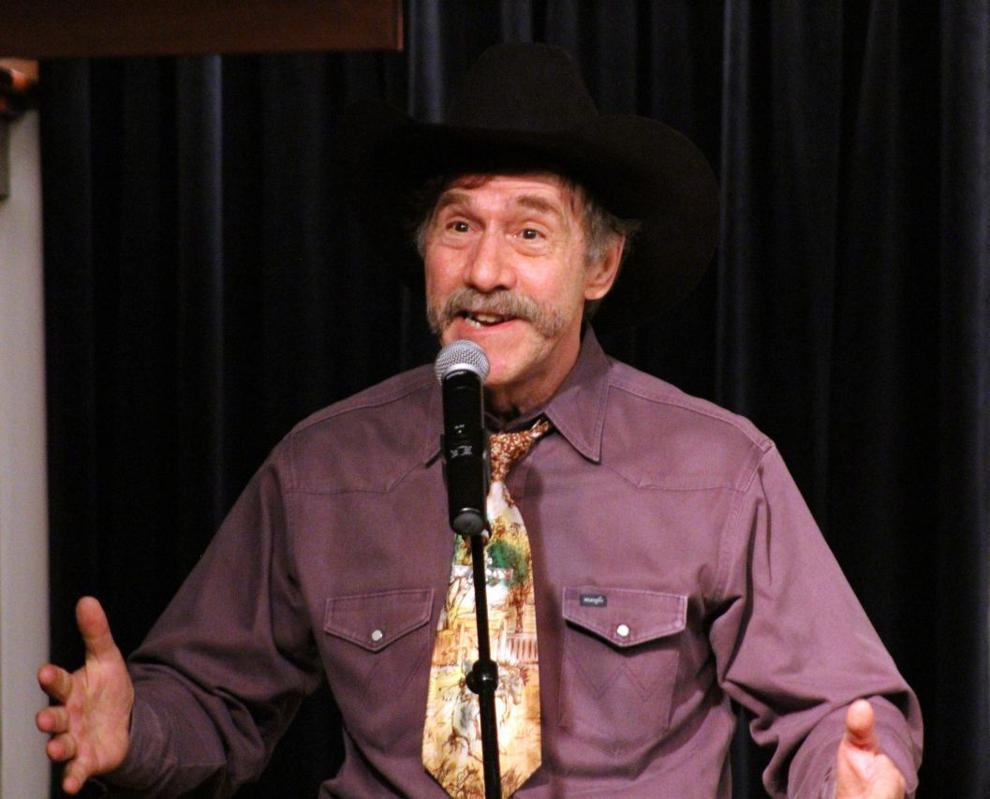 Denise Withnell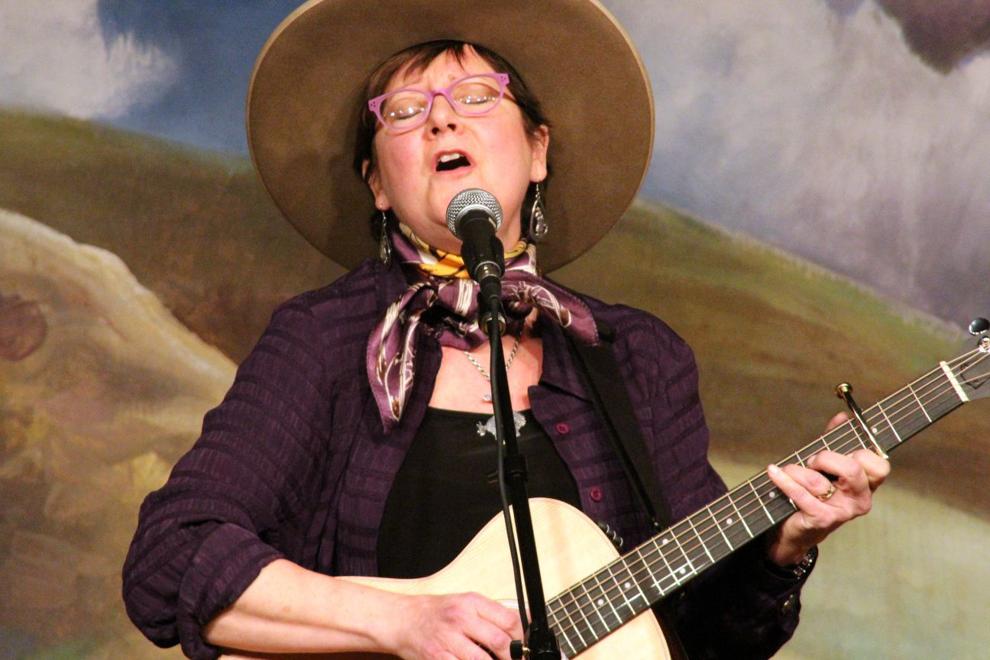 Gathering kicks into high gear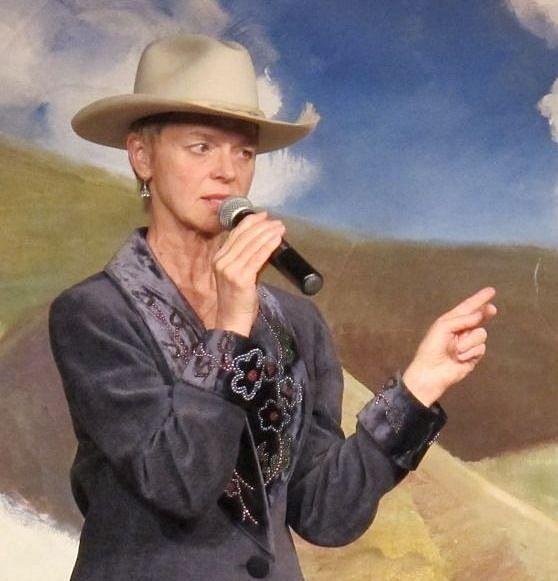 Wylie and the Wild West
Youth learn about cowboy culture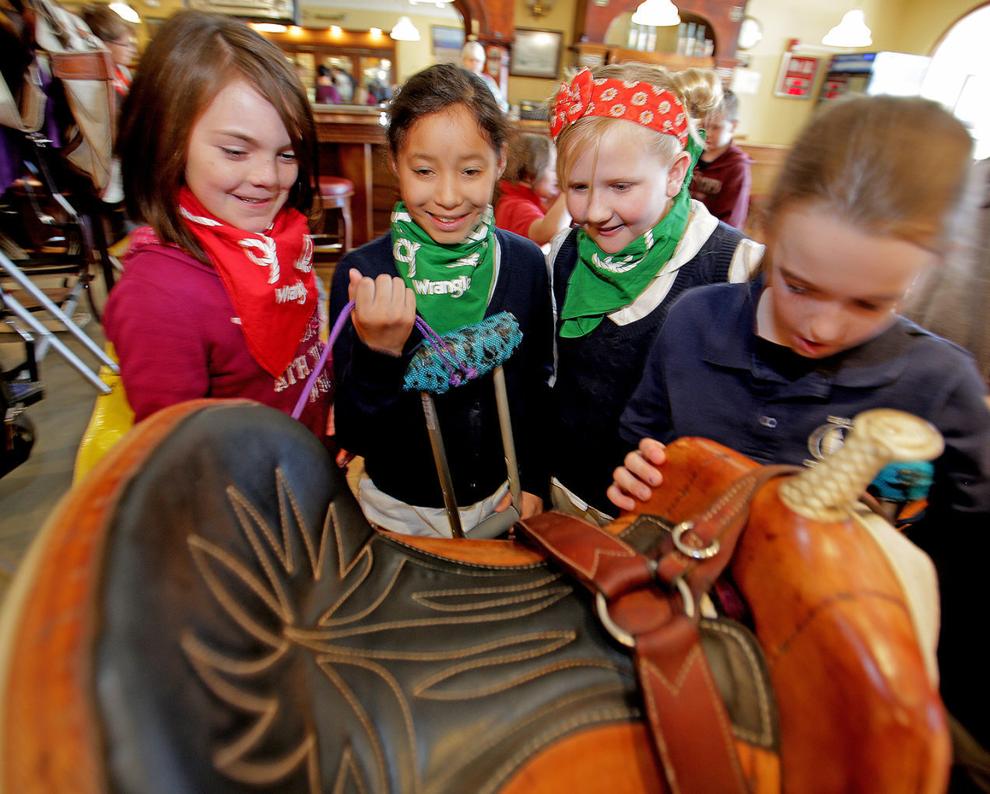 010715-elk-ncpg-audience-2 (copy)