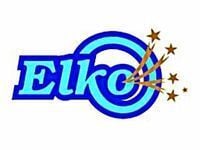 ELKO – Elko is dropping franchise fees to zero for telecommunications companies over the next five years to encourage better broadband coverage for the community that will in turn encourage economic growth.
"After shaking the bushes for two years we're finally getting interest in this market, both the Elko and Spring Creek markets," Elko Mayor Reece Keener said. "I know Nevada Gold Mines has been very engaged in this effort as a community amenity."
Keener, who is on the Elko Broadband Action Committee, said Barrick Gold Corp. Chief Executive Officer Mark Bristow told him Nevada Gold Mines wants the city "to have skin in the game" to encourage broadband growth, and "rolling back the franchise fees is a way the city can participate. If we want to see investment by Nevada Gold Mines, it is important the city step up."
Barrick is operator of Nevada Gold Mines, the joint venture it has with Newmont Corp. for their Nevada mines.
"Nevada Gold Mines' senior management has been engaged from the start with Elko Broadband Action Committee's efforts to attract a community-wide broadband solution. NGM has recognized the urgent need for modern communications that exists here in our community," Keener said in a Jan. 21 email.
He said Nevada Gold Mines hasn't publicly stated its level of participation, but he believes "NGM will be making a huge investment in the community" toward increasing broadband coverage.
A preliminary study last fall estimated the cost to deploy fiber optic cable in the Elko and Spring Creek market would cost more than $50 million, Keener said.
"It is important to also note that the Nevada Governor's Office of Science, Innovation and Technology has been highly effective in exploring all options and directing the process to get us to the 5-yard line," he wrote.
Elko City Council unanimously voted to suspend the franchise fees at its Jan. 14 meeting.
Councilman Robert Schmidtlein said he wants to see Elko "come out of the Flintstone era and dark ages and take a risk and see what comes forth. I know internet service here is terrible."
Elko City Manager Curtis Calder said the city could drop the fee just for telecommunications companies — not all franchise fees in the city — by resolution without changing the city code, but he asked that the change be effective July 1, when the new fiscal year starts since fees are already budgeted for the current fiscal year.
"All will be treated the same, telephone and broadband providers," he said.
Calder estimated current telecommunications franchise fees are roughly 2 percent of gross revenue and generate about $100,000 a year to the city but the lost revenue would likely be offset by economic development with a large build-out of broadband.
Councilwoman Mandy Simons said the $100,000 loss in franchise fees would be a "small price to pay" for improving broadband service, reporting she knew of two people who tried to do something on their computers while in Elko and said there was no way they could live in Elko with the current service.
"We're in a world where everyone streams," Councilman Chip Stone said.
The council's decision to suspend the franchise fees for telecommunications companies is with the understanding that Frontier Communications would pass the break on to consumers. The other companies would simply receive a cost break.
Councilman Bill Hance said Frontier will pass the drop in the fees on to customers because it is a regulated utility, so the fee action isn't an incentive for Frontier.
Keener said at the meeting broadband development in the Elko community fell behind because Frontier "did such a lousy job and didn't invest at all in infrastructure, which got us to the point where we are at, being way behind the curve."
Bloomberg reported late last week that Frontier Communications Corp. is asking creditors to help with a turnaround deal that includes filing for bankruptcy by the middle of March, but as of Jan. 21, Frontier hasn't publicly issued a news release regarding bankruptcy.
According to Bloomberg, Frontier is looking at solutions to a $17.5 billion debt load, which has come as a heavy burden as people stop using land lines. Frontier is based in Connecticut.
Telecommunication providers at the council meeting agreed anything the city could do to help in developing communication infrastructure would be welcome.
"SafeLink Internet is looking to bring fiber to everyone," said Jasen Herr of SafeLink, who told the council the work would cost tens of millions of dollars. "Anything you can do to help will be greatly appreciated."
Keener said this week that "there are several wireless broadband providers that are new to our market. They are building their networks and are providing competitive wireless broadband service that wasn't available previously."
He also said he feels it is "gratifying to see this progress, as it has been a long slog to get to this point. I never imagined that it would take so long, given the pent-up demand here locally for quality broadband service. The beauty of this solution is that it is fiber optic based and therefore offers the 'gold standard' in communication technology: superior speed, capacity and reliability."
Keener said the fiber solution will "future proof" the Elko community, to be ready for future technological advances.
Along fiber optic lines, the council voted Jan. 14 to amend a franchise agreement with White Cloud Communications to grant the company a revocable license to install communication cable in underground conduit owned by the city in city rights-of-way.
The council approved the initial agreement in December, but White Cloud wants to use city-owned conduit to build out communication infrastructure. Elko's city code now requires the city to install larger conduit when a city project is underway so companies can use the spare fiber.
Joe Shelton of White Cloud said the weather has slowed progress, but the company hopes to have service available "as quickly as we can," and that should be in less than six months.
Mayor Reece Keener said the city is behind the curve because of a lack of investment by Frontier Communications. The company is reportedly planning to file bankruptcy this spring.