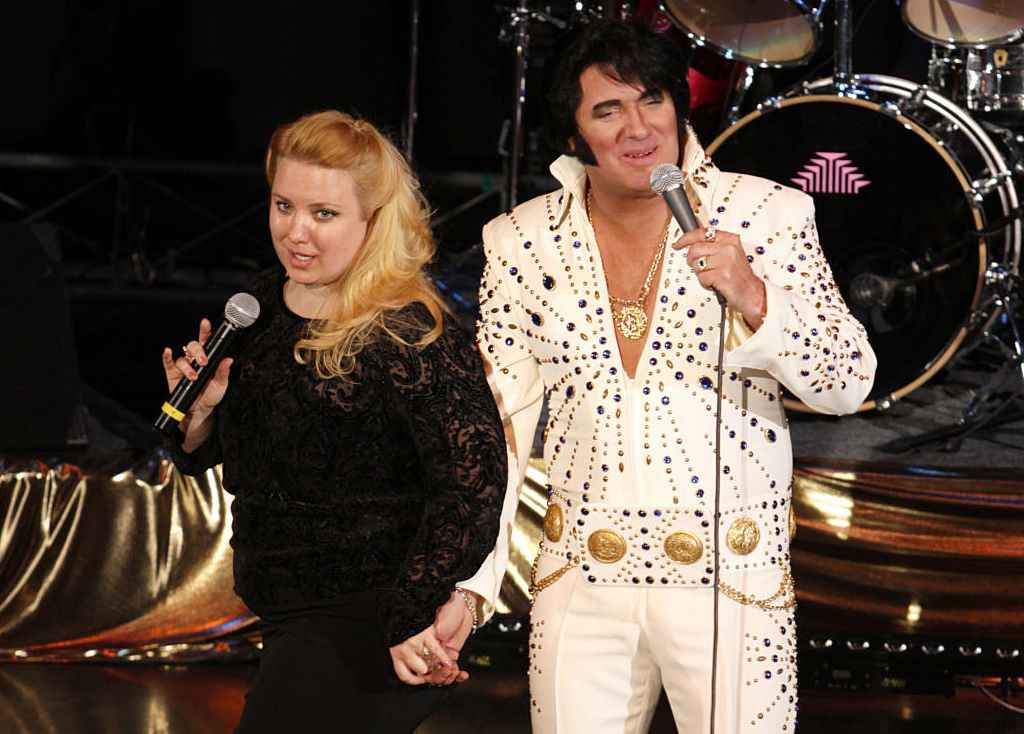 ELKO – Today when people consider the Nevada entertainment scene, Las Vegas and Reno come to mind. But in the 1930s and 40s Elko was the place to be. Newt Crumley hosted showbiz stars at the Commercial Hotel, putting the town "on the map."
The Big Band Era had its heyday, but things later simmered down. Now, new entertainers are beginning to seek out the community and IC Music Legends, a married duet, recently relocated to the area.
When asked how they got started in their music careers, Clint Ingbretson said his grandmother was a music teacher.
"All of my uncles played an instrument or sang or were pastors, so my very first exposure was singing in church," said Ingbretson.
"Ila is a savant genius," he said. "She has a nine octave range."
Ila Selene said she played flute as a young person. She then pursued music in college.
The two paired up about nine years ago, according to Ingretson, and have been on the road together ever since.
According to Selene, the two were "ships passing in the night" as they pursued their separate careers. They finally met in southern Oregon with a 10-piece band called "The Elvis Extravaganza."
"She was scouted for her backup singing," Ingbretson said. "We met the first day in practice and fell in love six months later."
The performers are available for hire singly or together. Their specialty is musical impersonation.
"Wonderful entertainers," wrote Lisa Crother on Facebook. "Clint is not only Elvis (probably the best impressionist of 'The King,' himself), he'll make you believe you're hearing Willie Nelson, Neil Diamond, Frank Sinatra, Dean Martin and Sammy Davis Jr. too. Clint is more than a great talent; he is personable, charismatic and real. And then there is Ila Selene! Her voice takes my breath away. She channels Patsy Cine, Etta James and Leann Rimes like no other. Her voice is powerful, yet sweet and pure."
The performers have had sold out shows on the Elvis Dinner cruise, at the Ginger Rogers Theater and the Atlantis Casino during "Hot August Nights" in Reno.
The couple lived in Yerington but recently decided to relocate to this part of Nevada where they have family and have made many professional connections.
"We kind of fell in love with the desert," Ingbretson said.
Ingbretson has played the bigger circuits in Reno, Laughlin and Las Vegas for years.
"This last October Aunt Billie said to come check it out," Ingbretson said about their decision to move here. "The Stage Door had an opening and they booked me for it. We fell in love with the area and the community."
Locally, the couple has also performed at the Red Lion, Stockmen's Casino, Cook's Fire Oven and Grill, Dalling Hall and Lucianos. He does a monthly show called "Legends by Clint" at the Red Lion. They will be performing at the convention center on Feb. 13.
"On Feb. 14 we will be playing at Cook's," Seline said. "Hopefully, people will have the opportunity to come out."
"Clint's unique talent in performing the legends makes you feel like you are watching the "real thing," said IC Legends liaison team member Elaine Cassell. "His ability to capture even the smallest details of those he is performing is outstanding. And Ila has one of the best female voices I've heard in a long time. It's truly captivating as she starts singing the jazz greats. Both are so down to earth and genuinely the nicest people."
Next week during the National Cowboy Poetry Gathering Clint and Ila will be performing at The Stage Door, Luciano's and Gold Country Inn and Casino. The schedule is available on their Facebook page.
"Clint and Ila bring a nice variety of performance art to the Elko area," said Emily Anderson, co-owner of The Stage Door. "They are versatile artists who are a great addition to the Elko arts scene."
Elko murals: The full collection and where to find them
Basque Bastion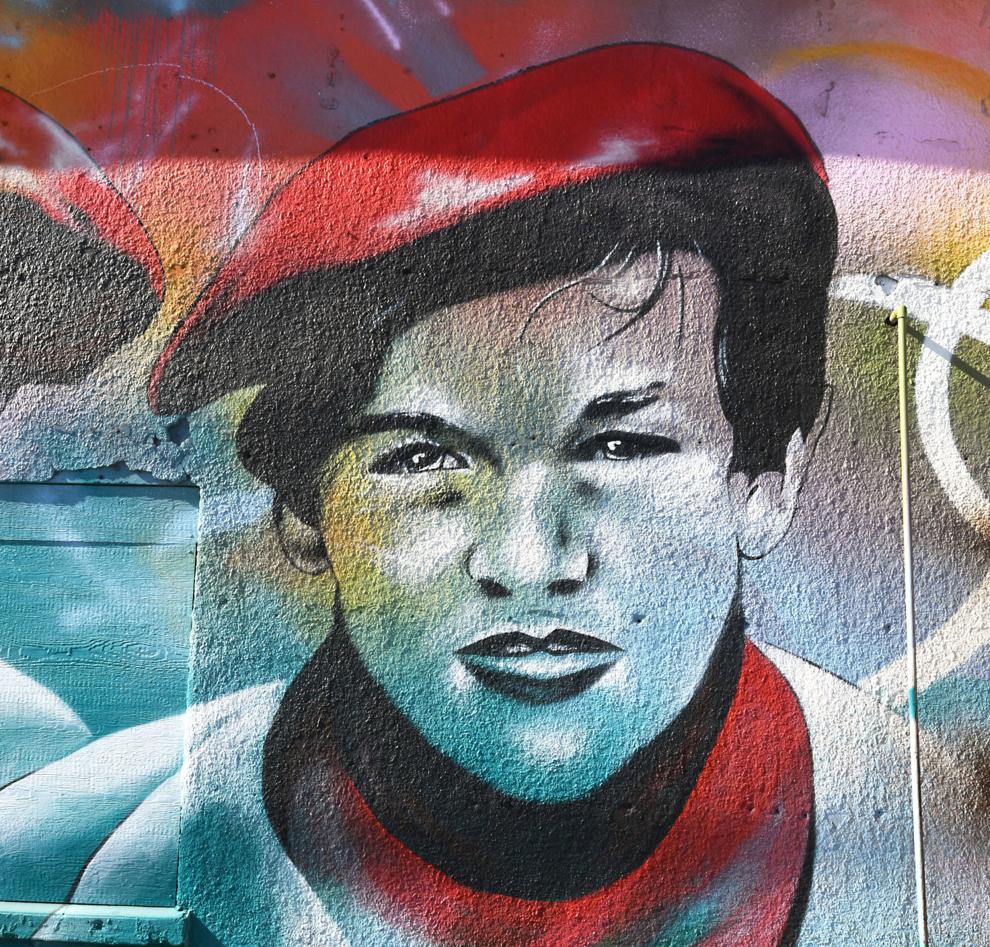 Blue Jay Blues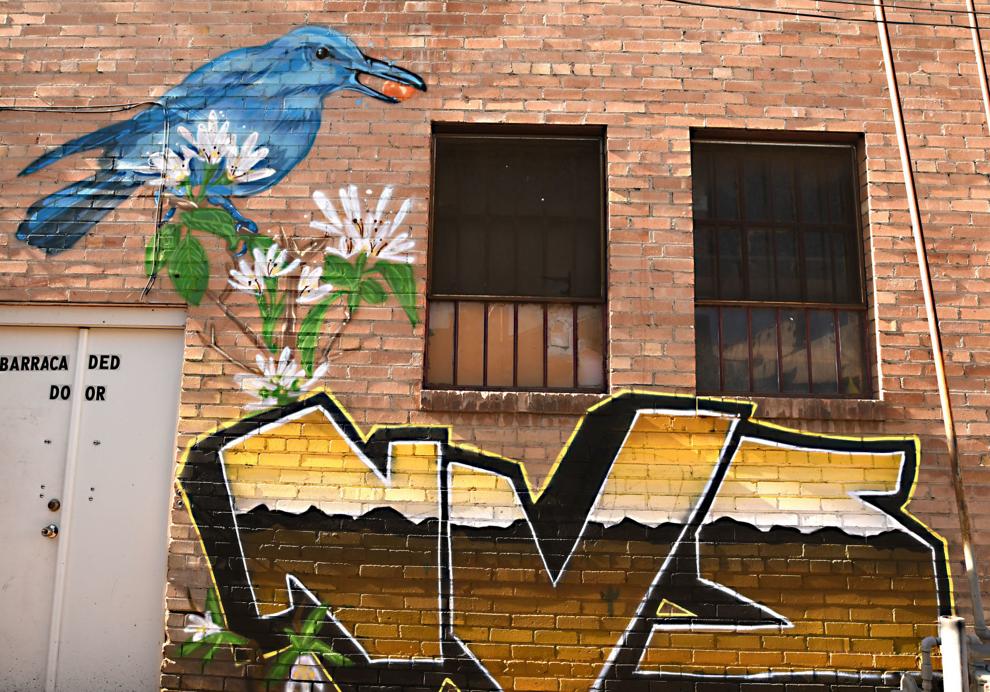 Boxing Bunnies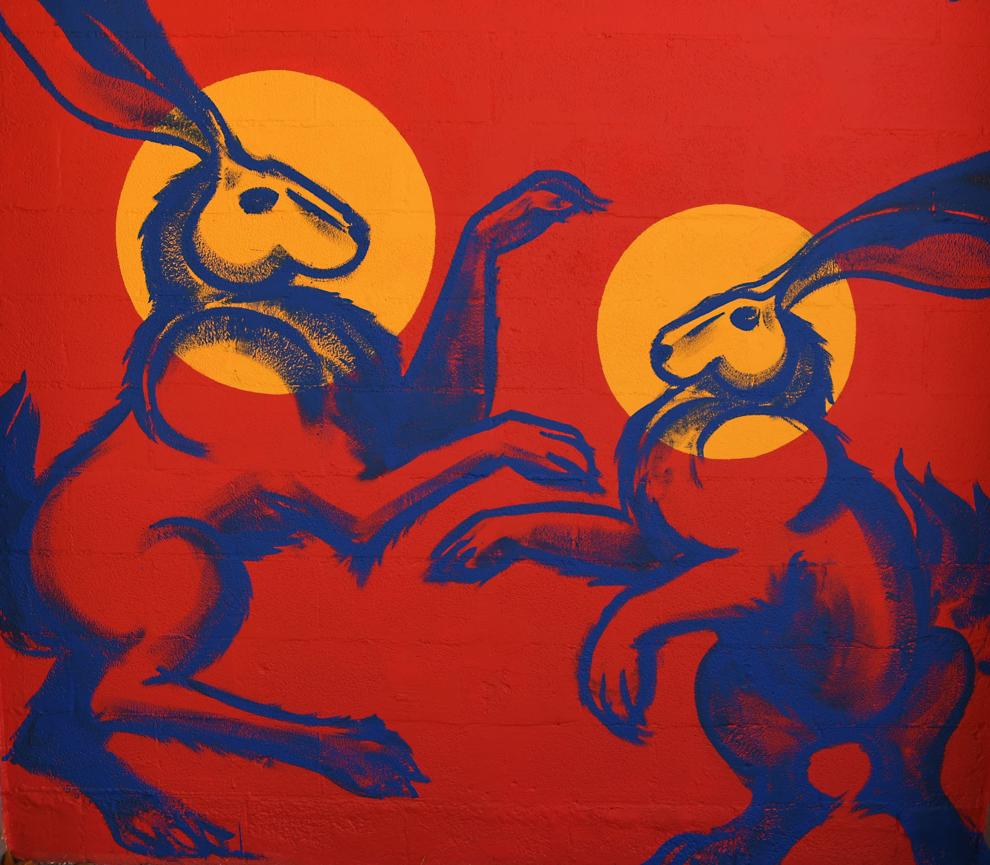 Community Project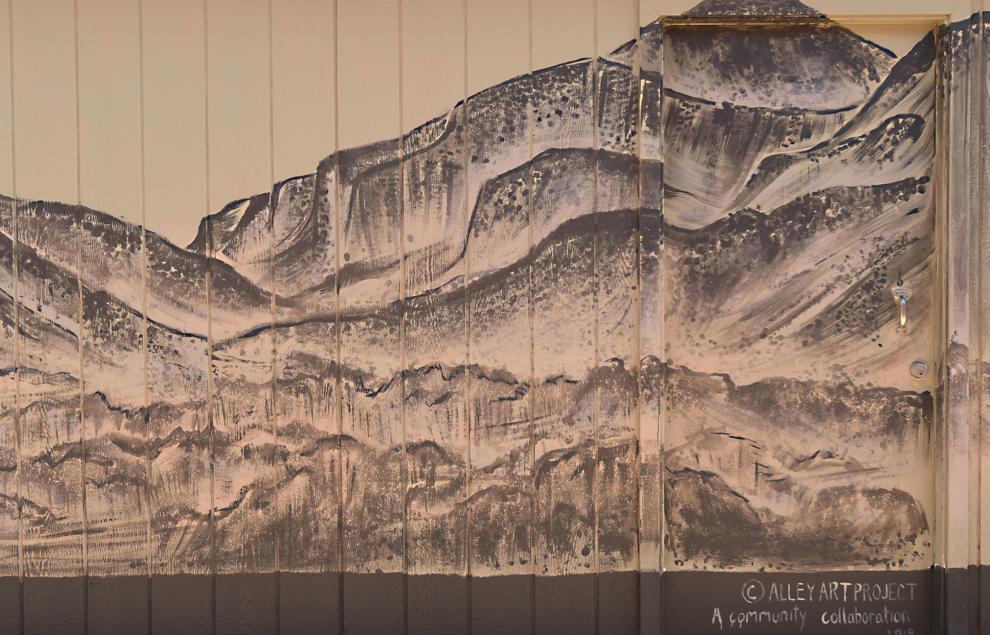 Bing Crosby Mural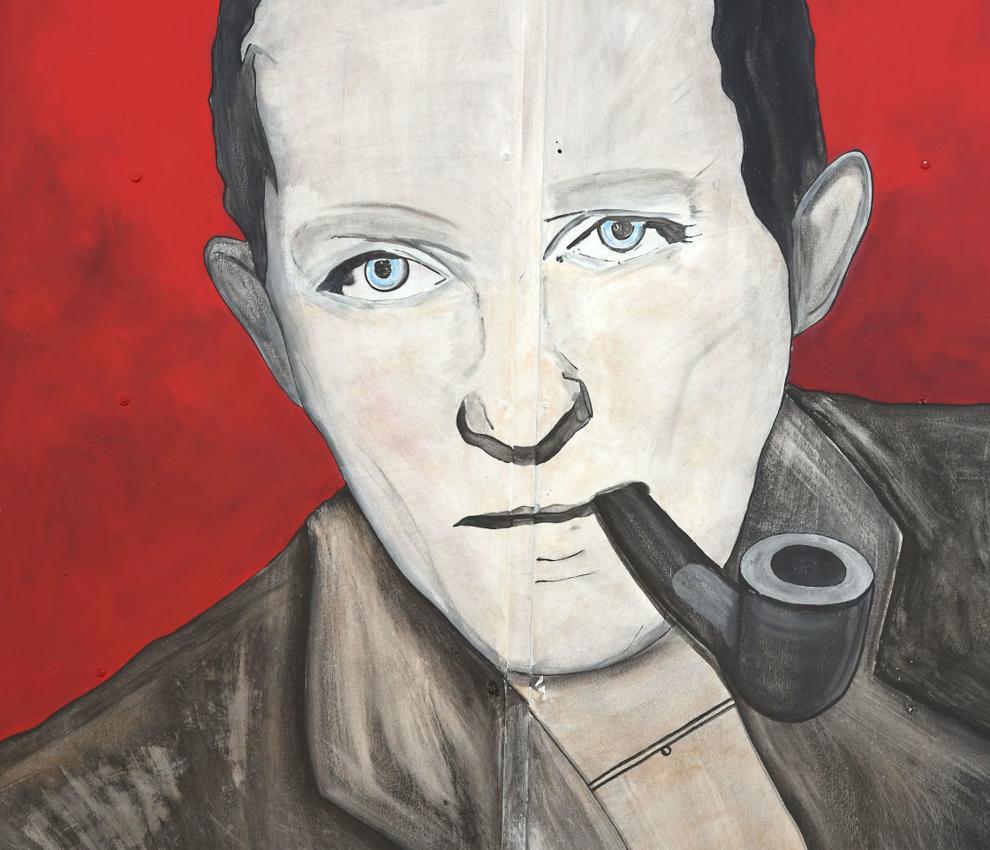 Dagger and Rose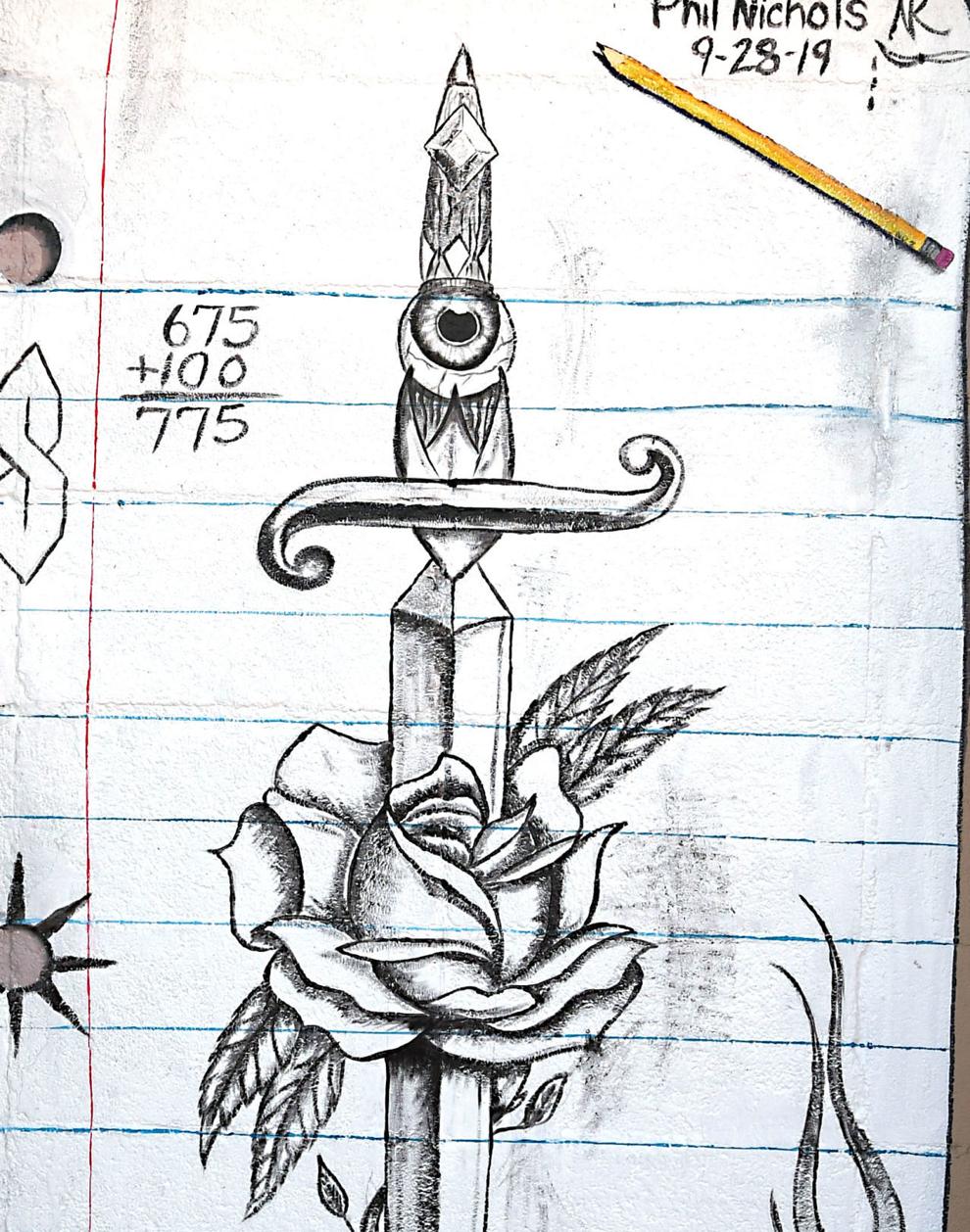 Bright Blossoms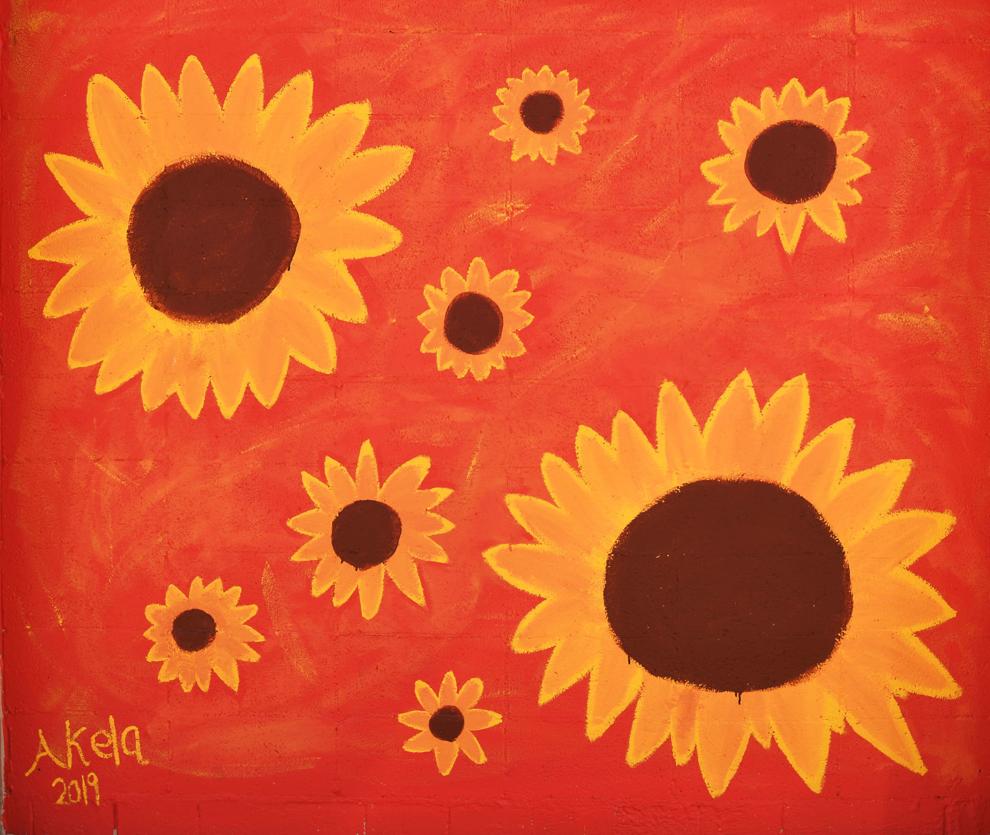 Abstract Attraction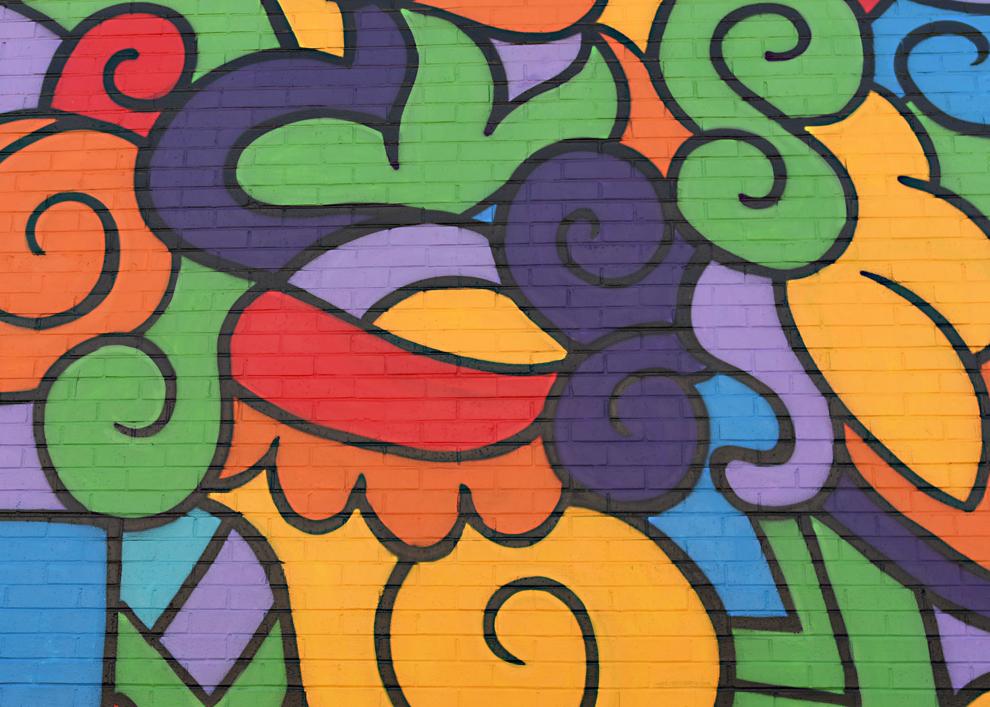 Caterpillar Crawl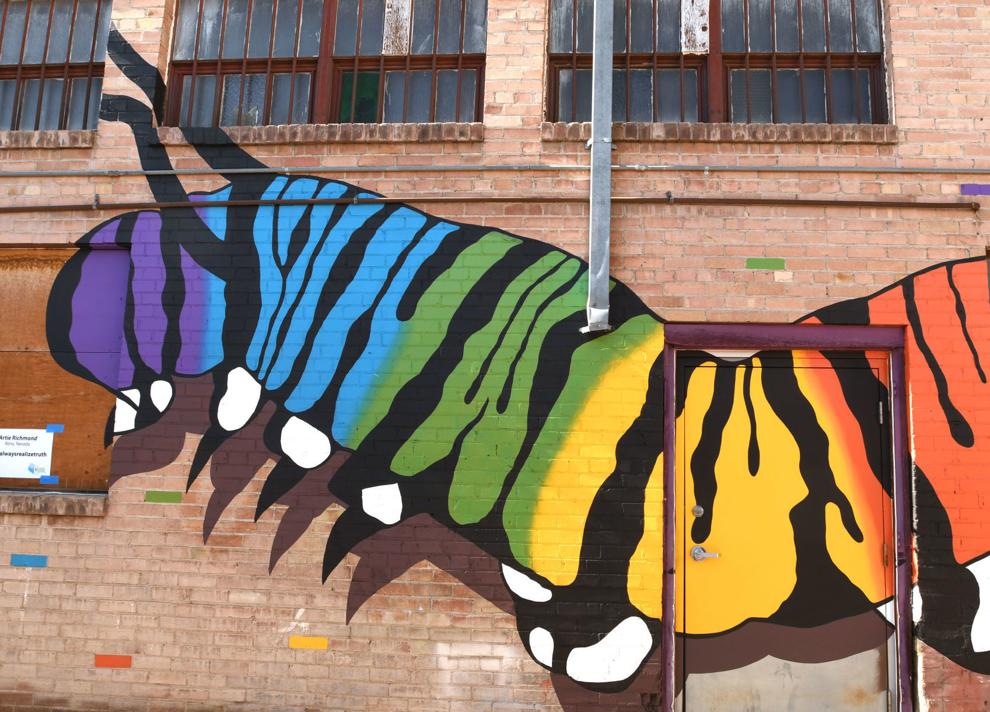 Feather Fun
Cacaphony of Color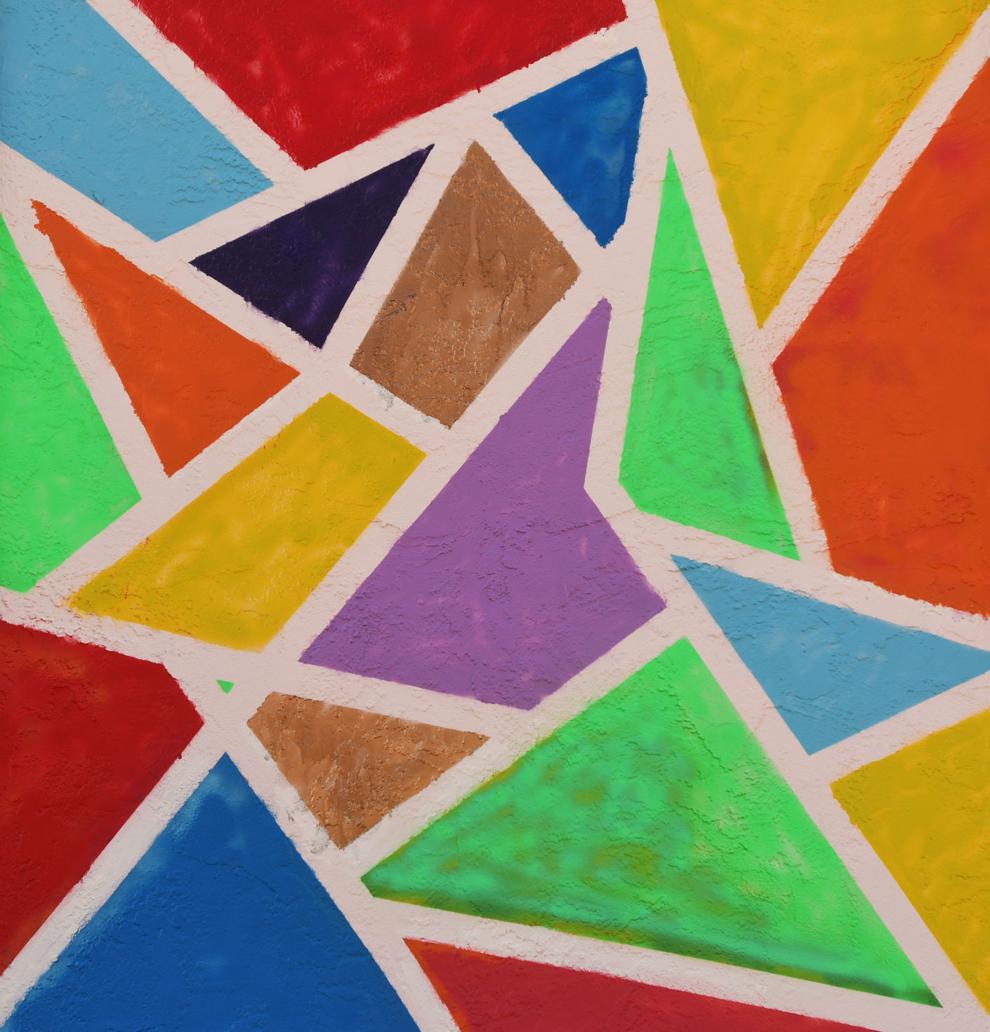 Basque Buddies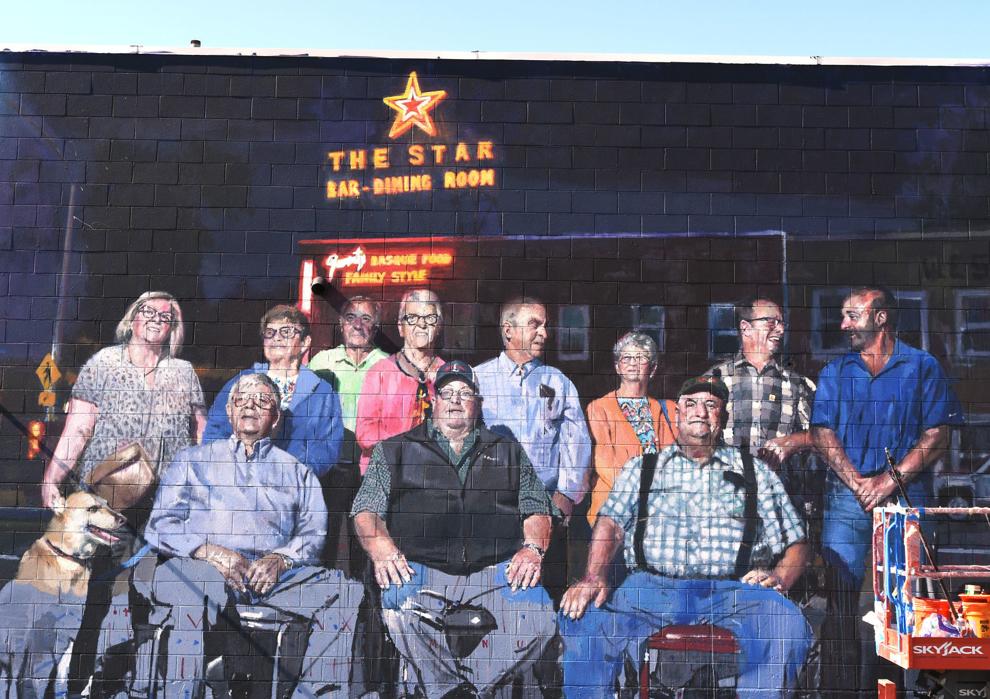 Fanciful Face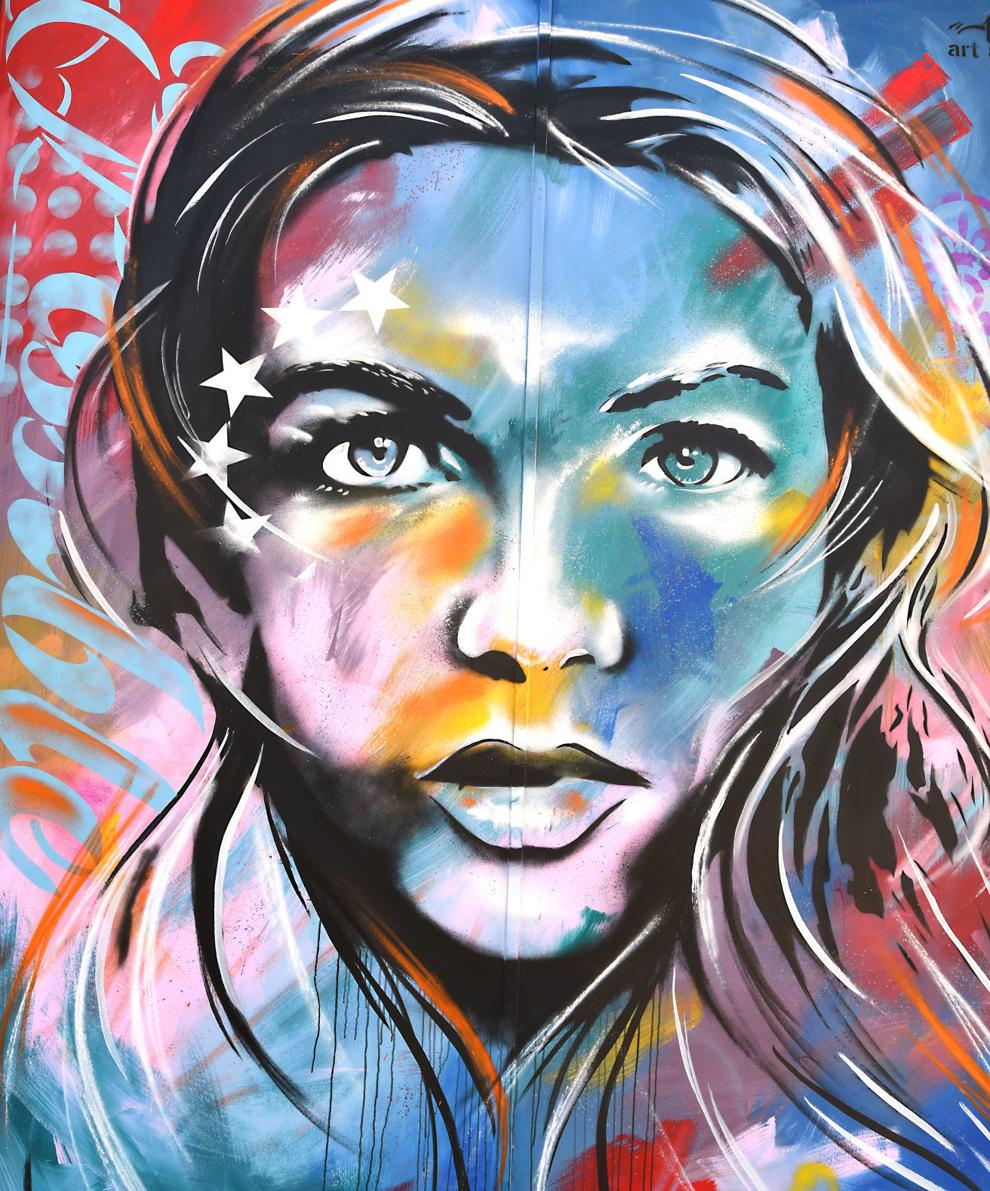 Giddiup!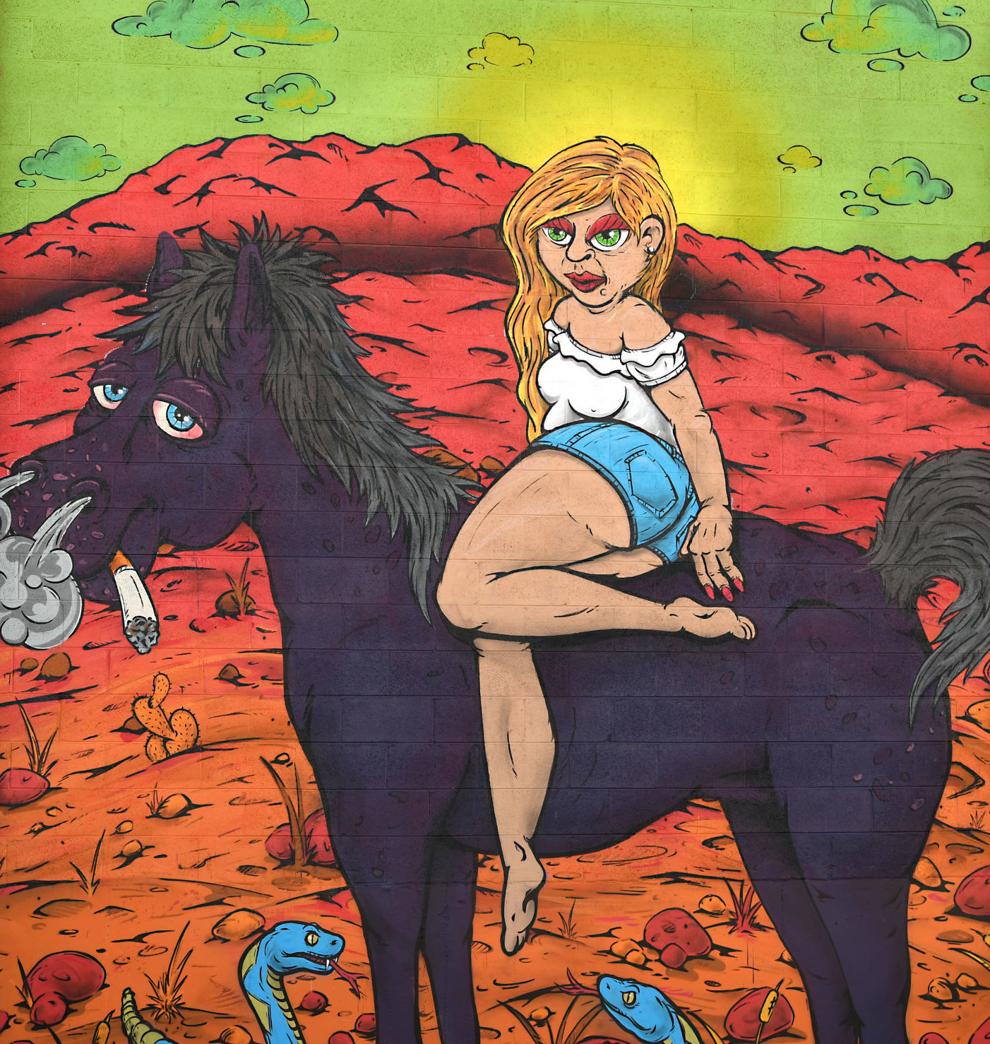 Desert Diva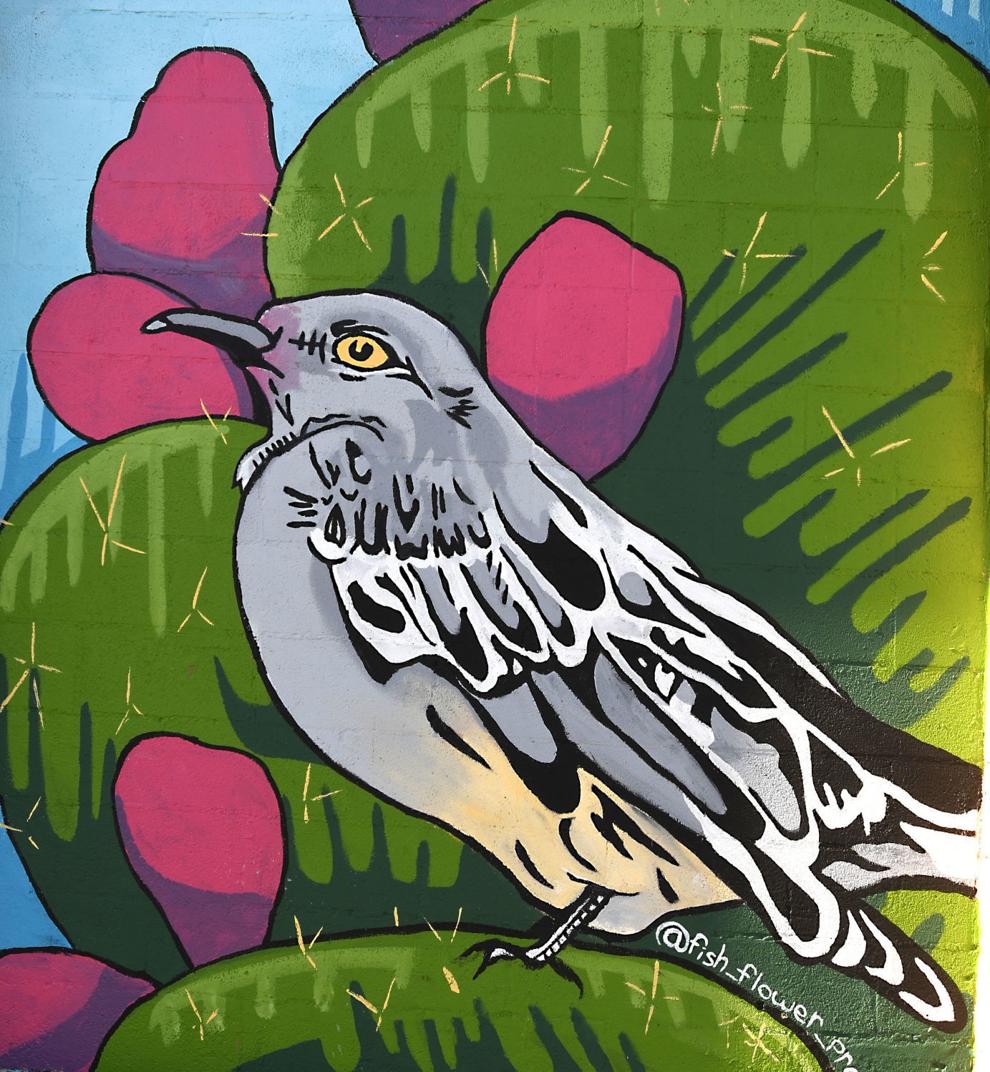 Be Yourself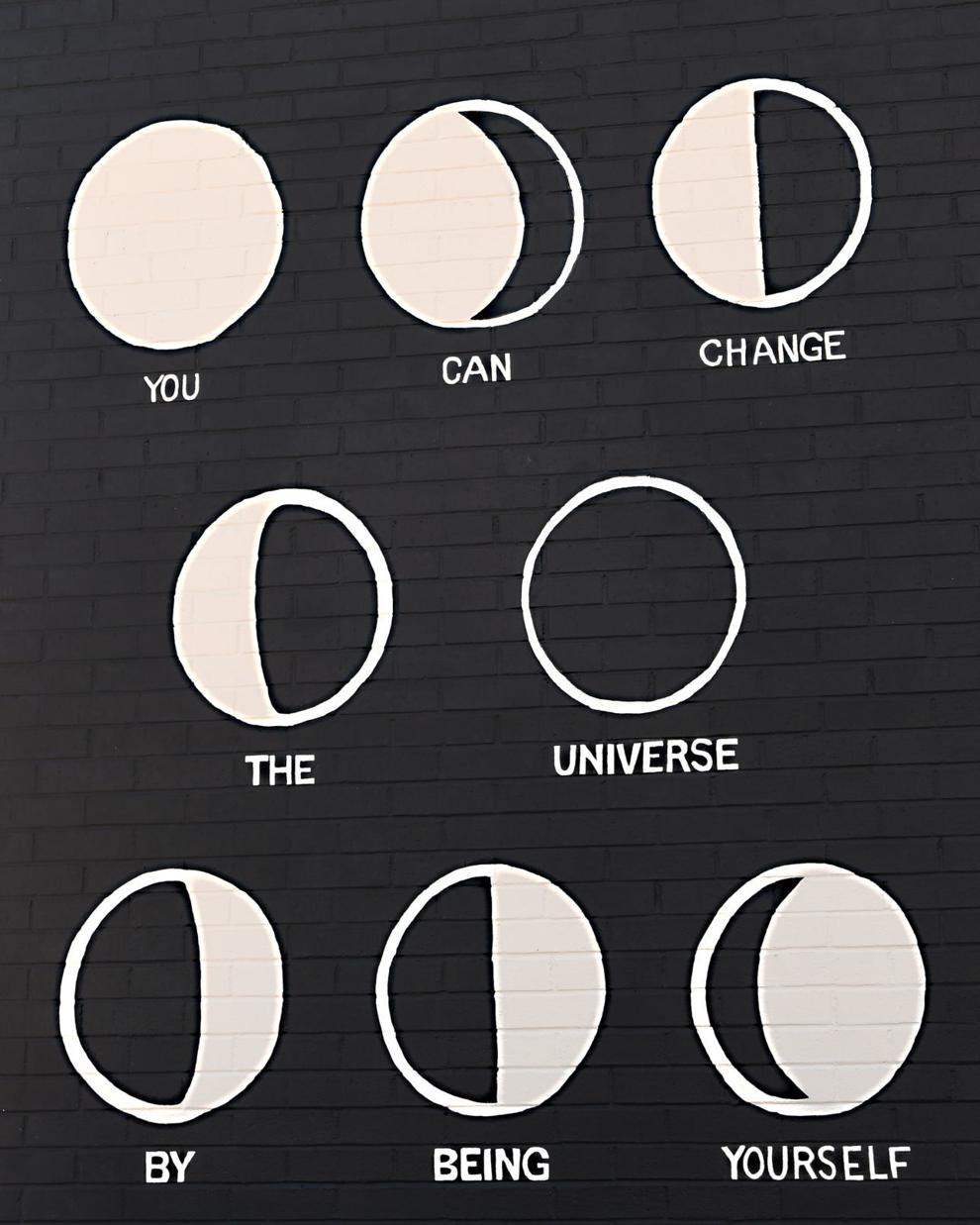 Fish Facade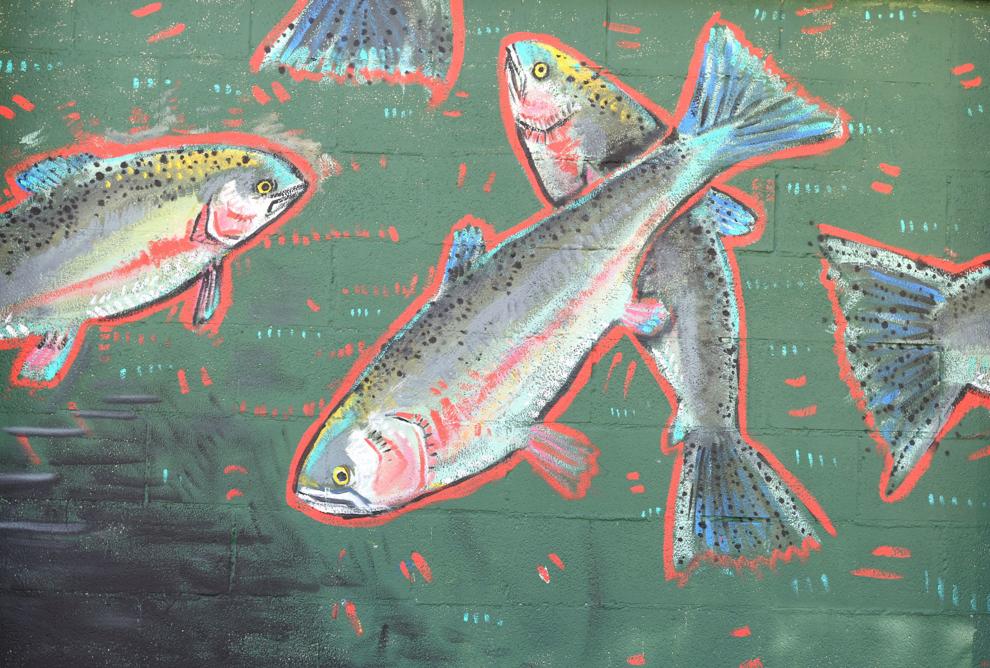 Ganesh Charturthi
Blue Buckaroo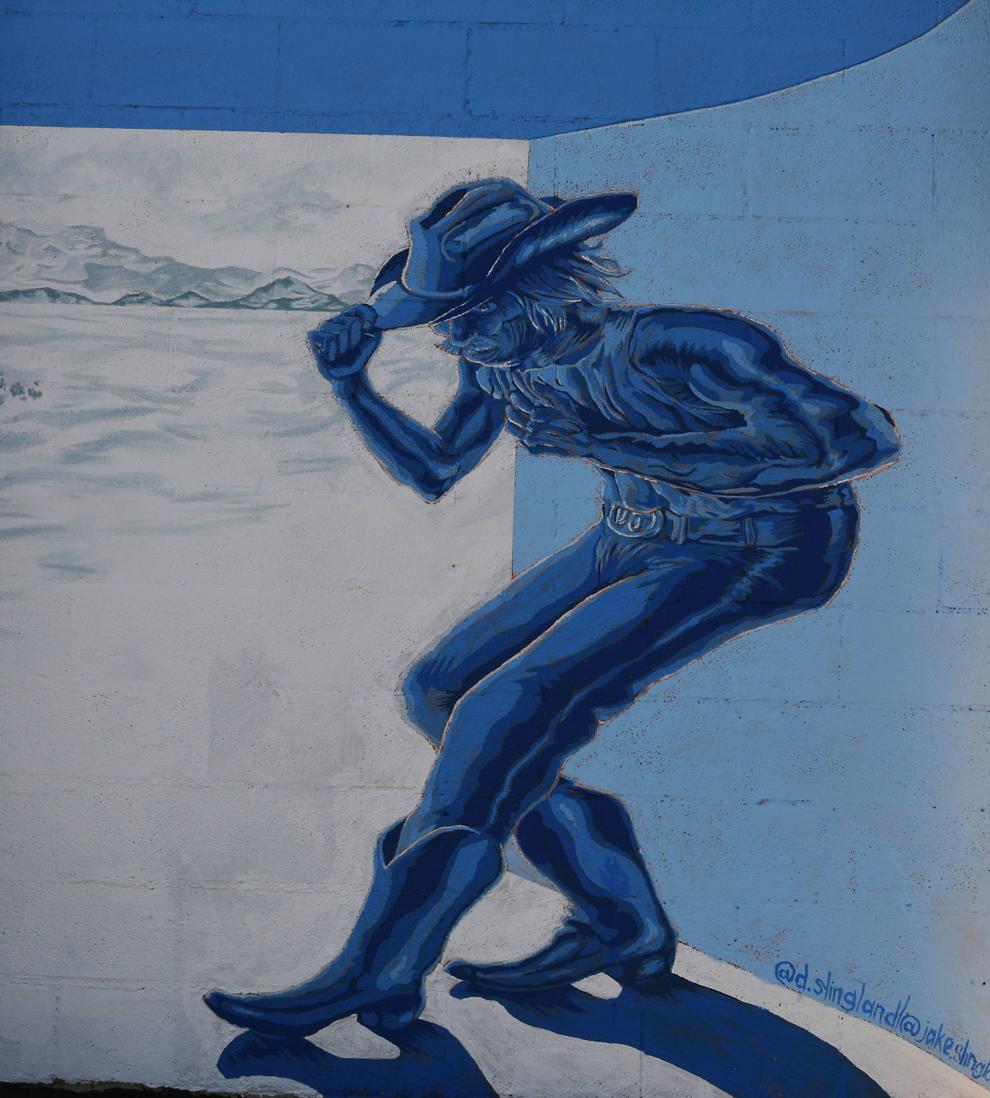 Local Inspiration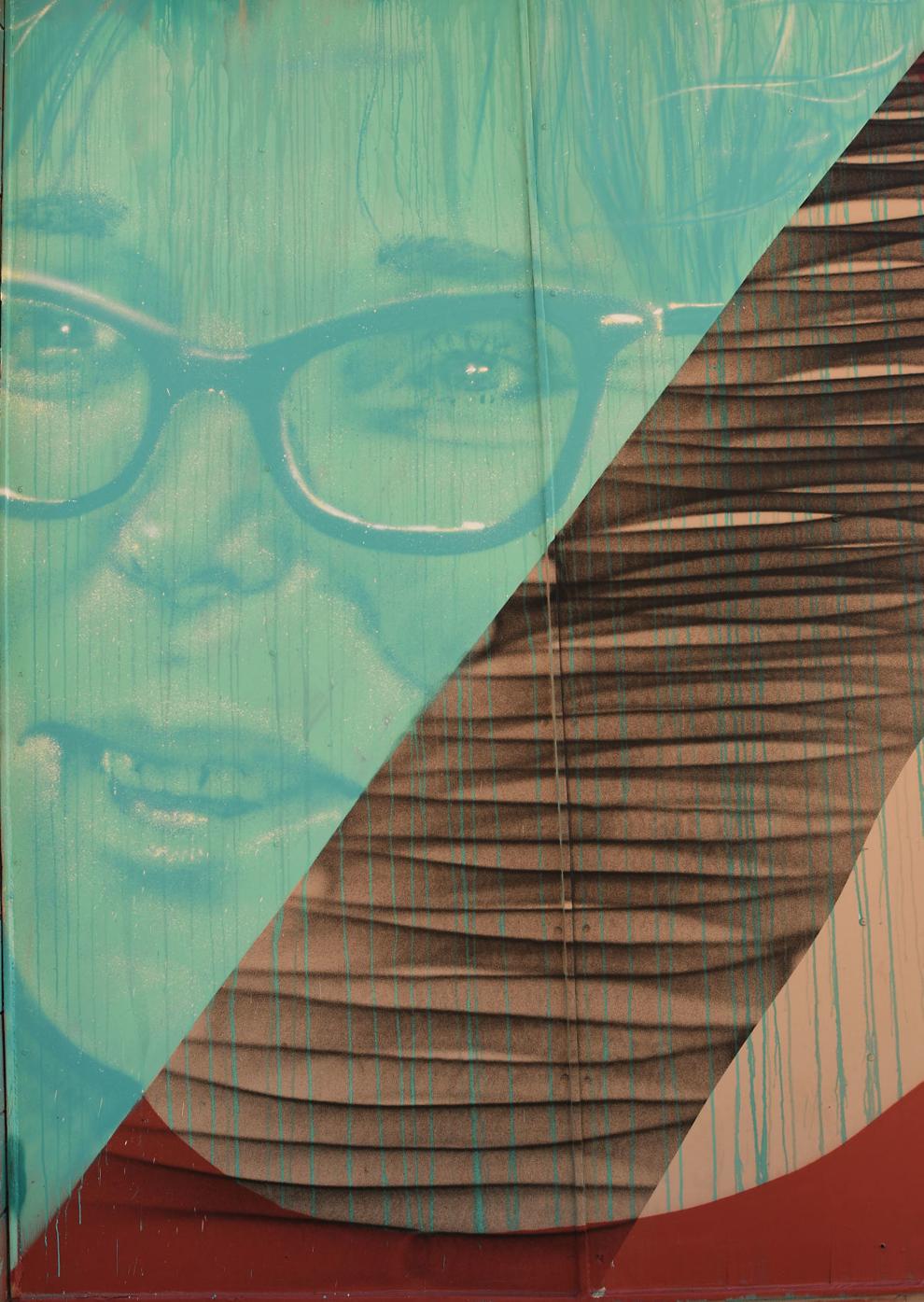 Elko Roundup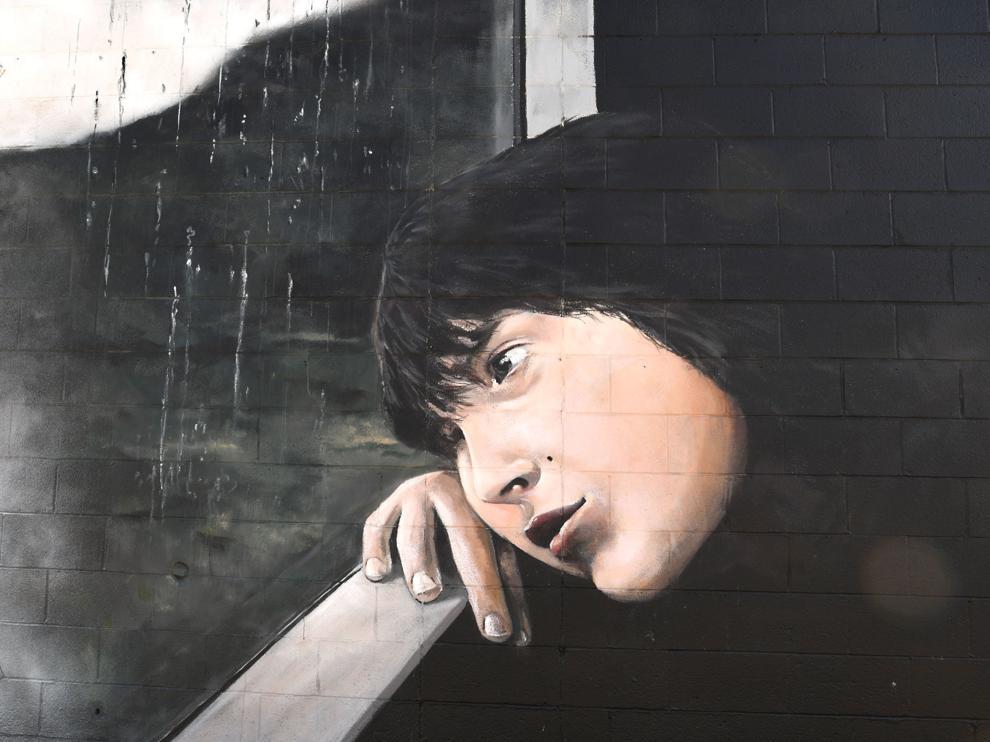 Grouse Greeter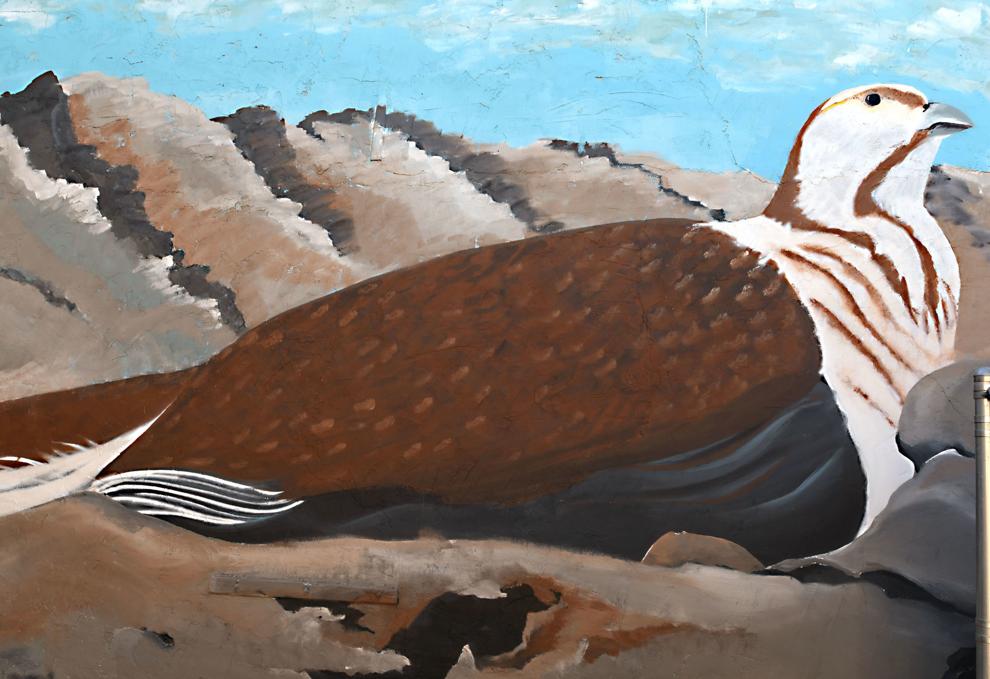 Hope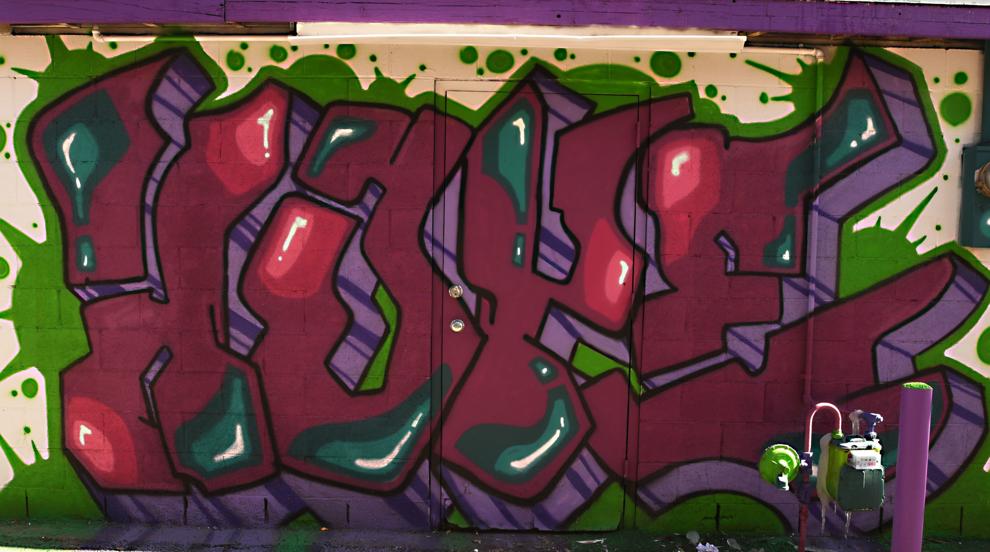 Indian Relay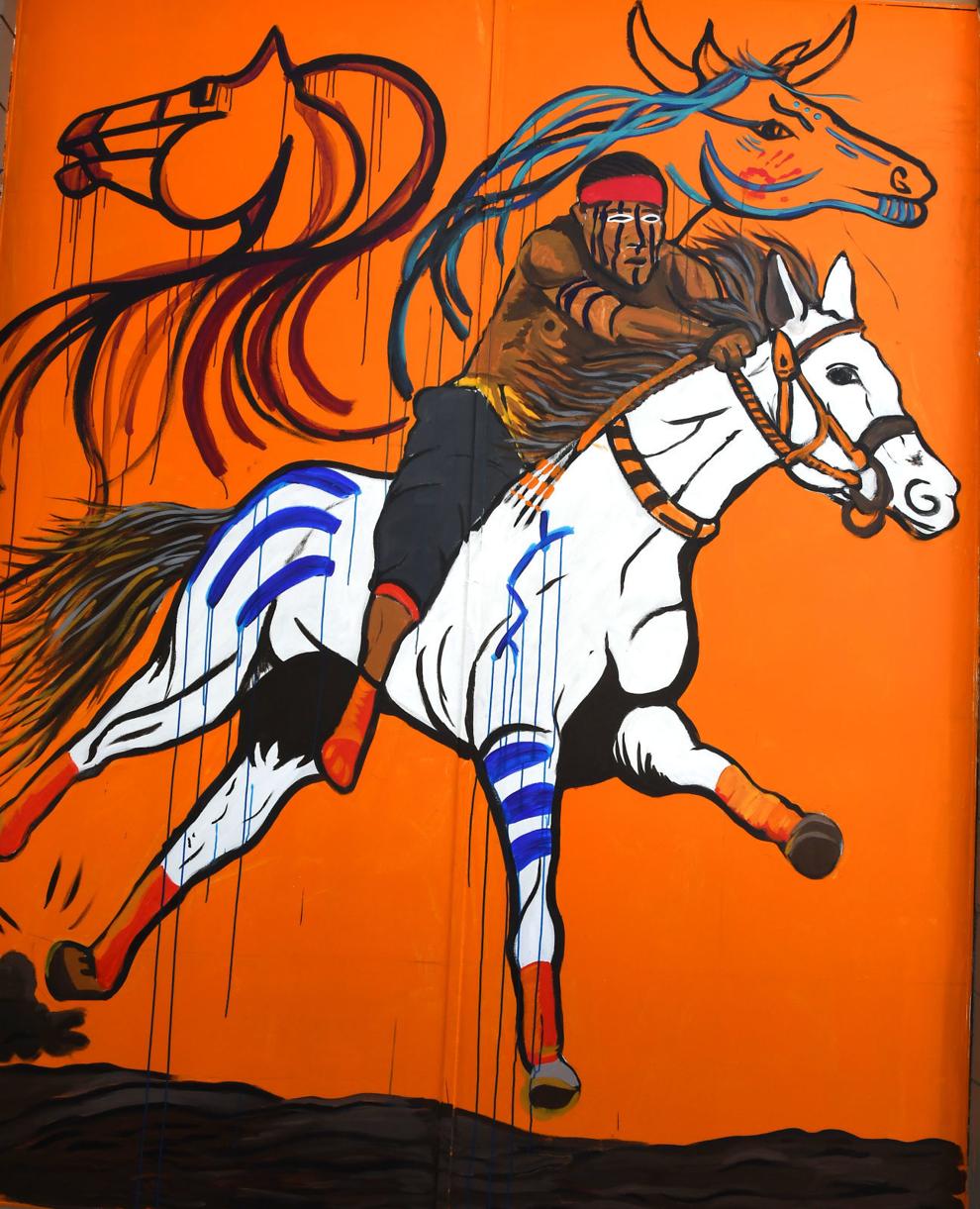 Local Muralist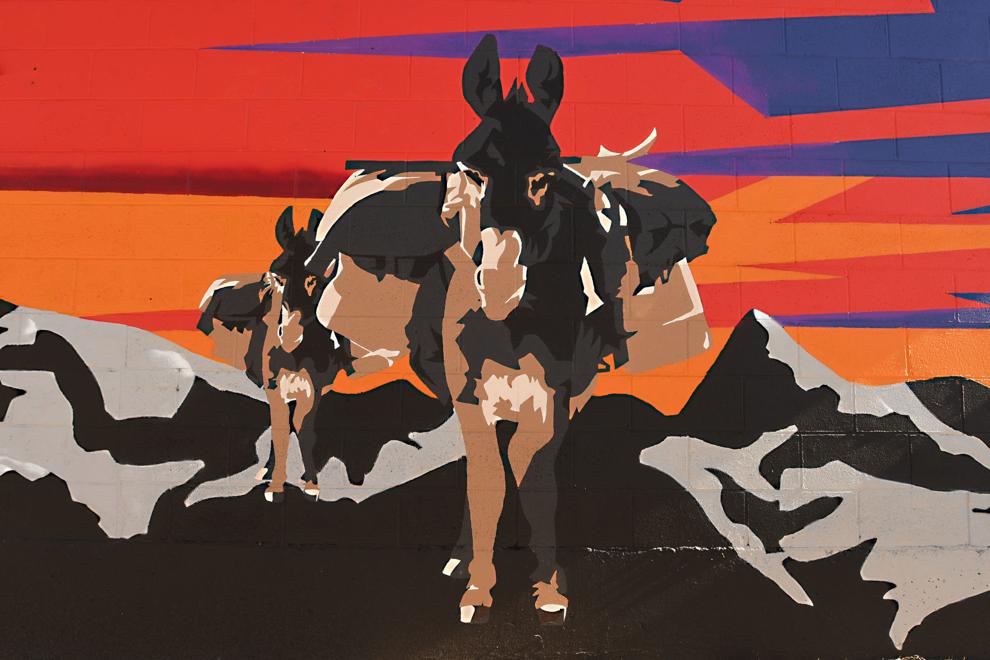 Native Detail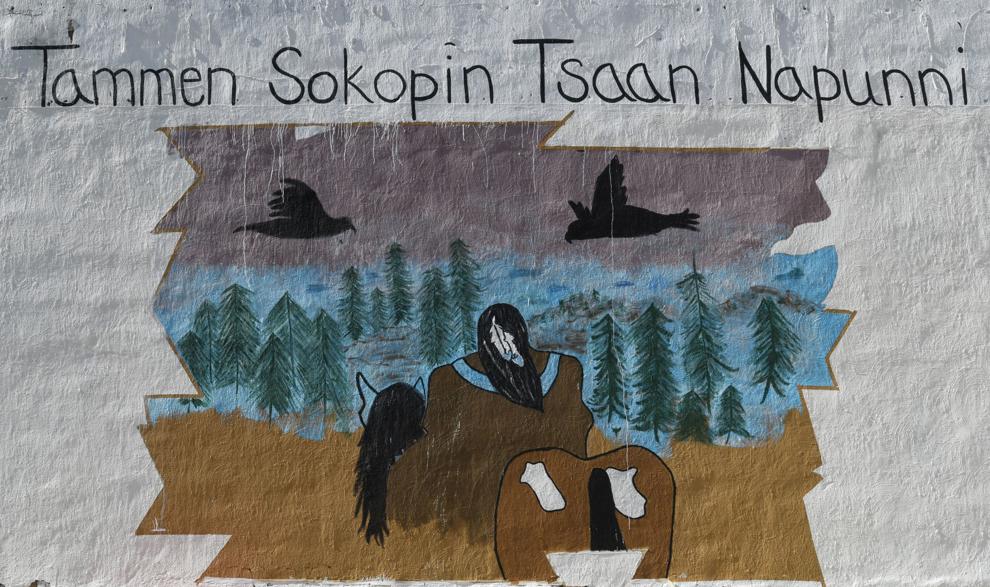 Geometric Gem
Orb and Tentacles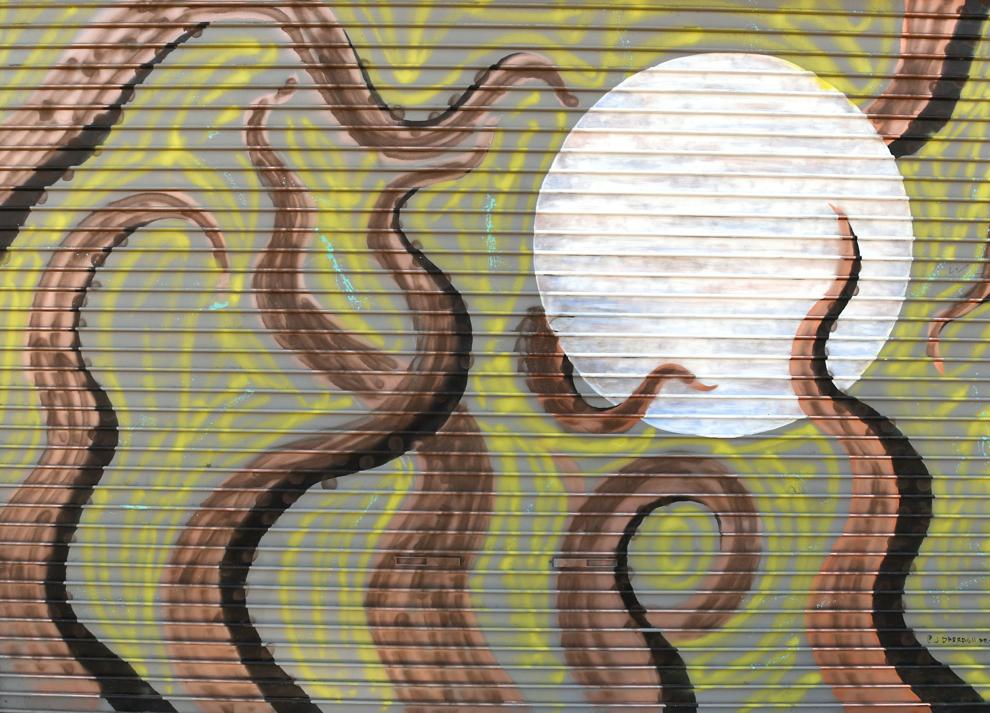 Nevada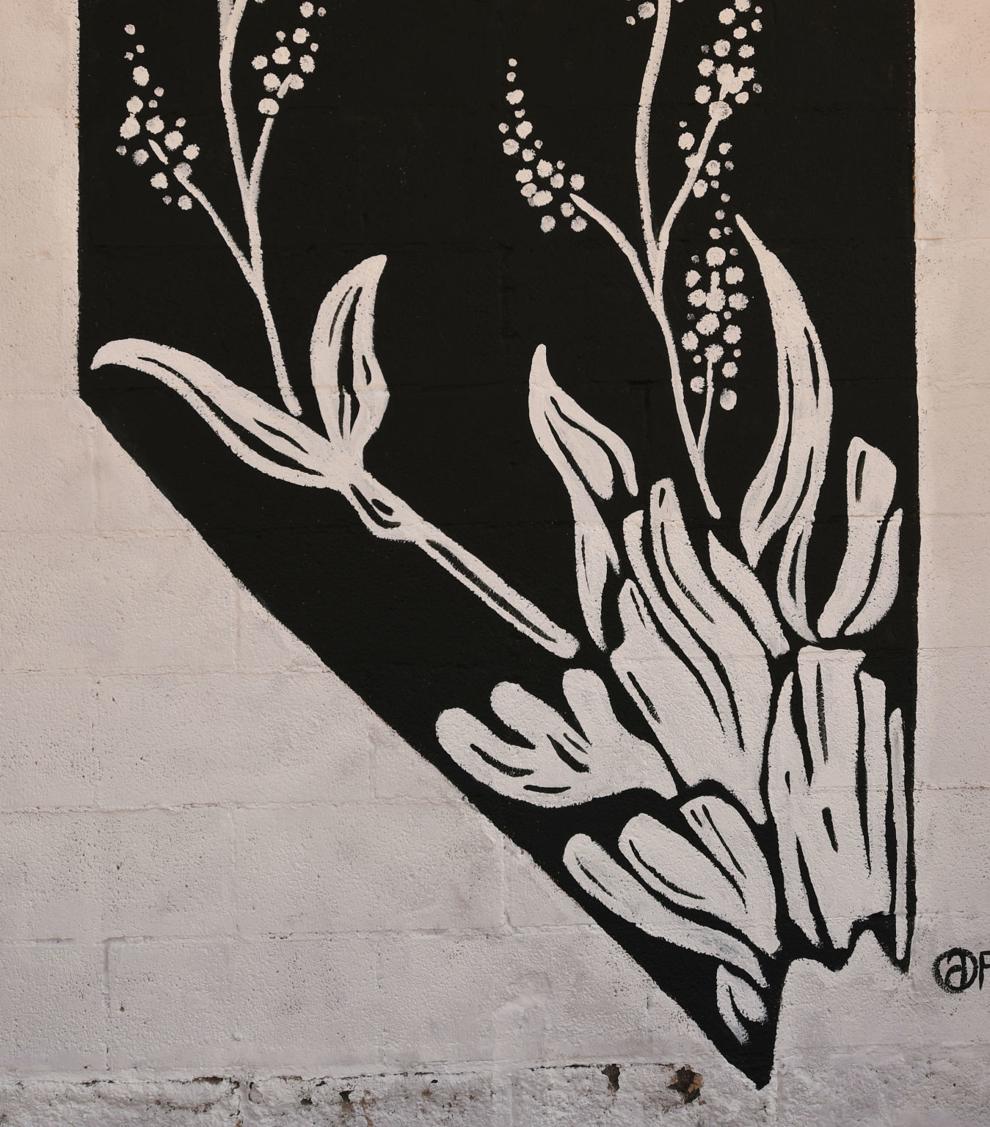 Bucking Bronc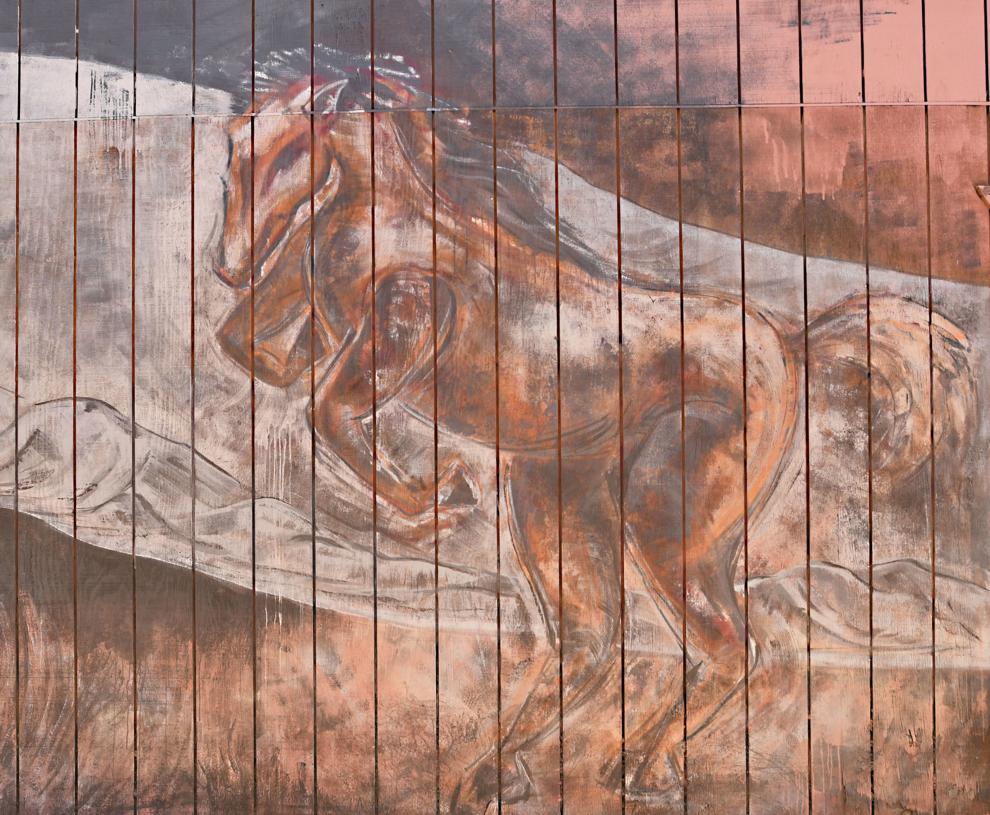 Polynesian Pride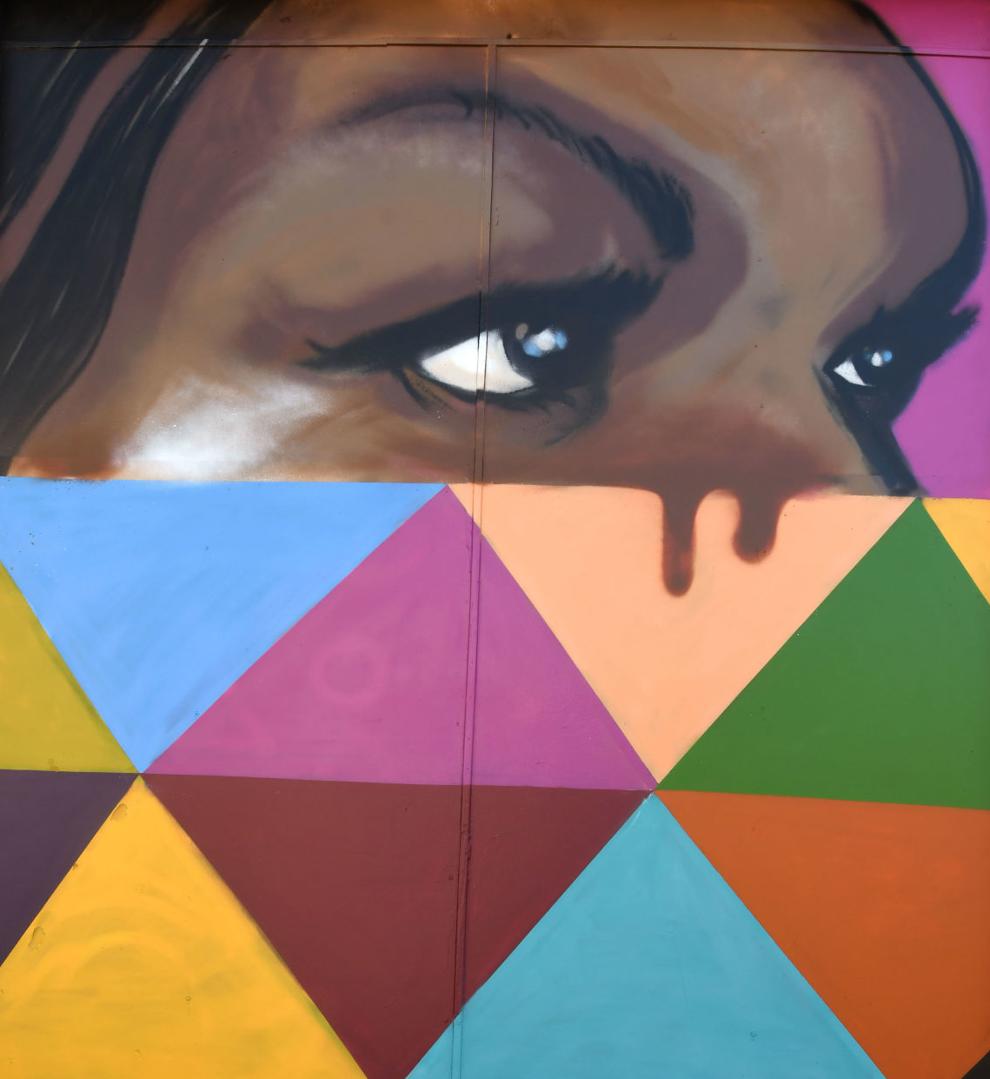 Mexican Doll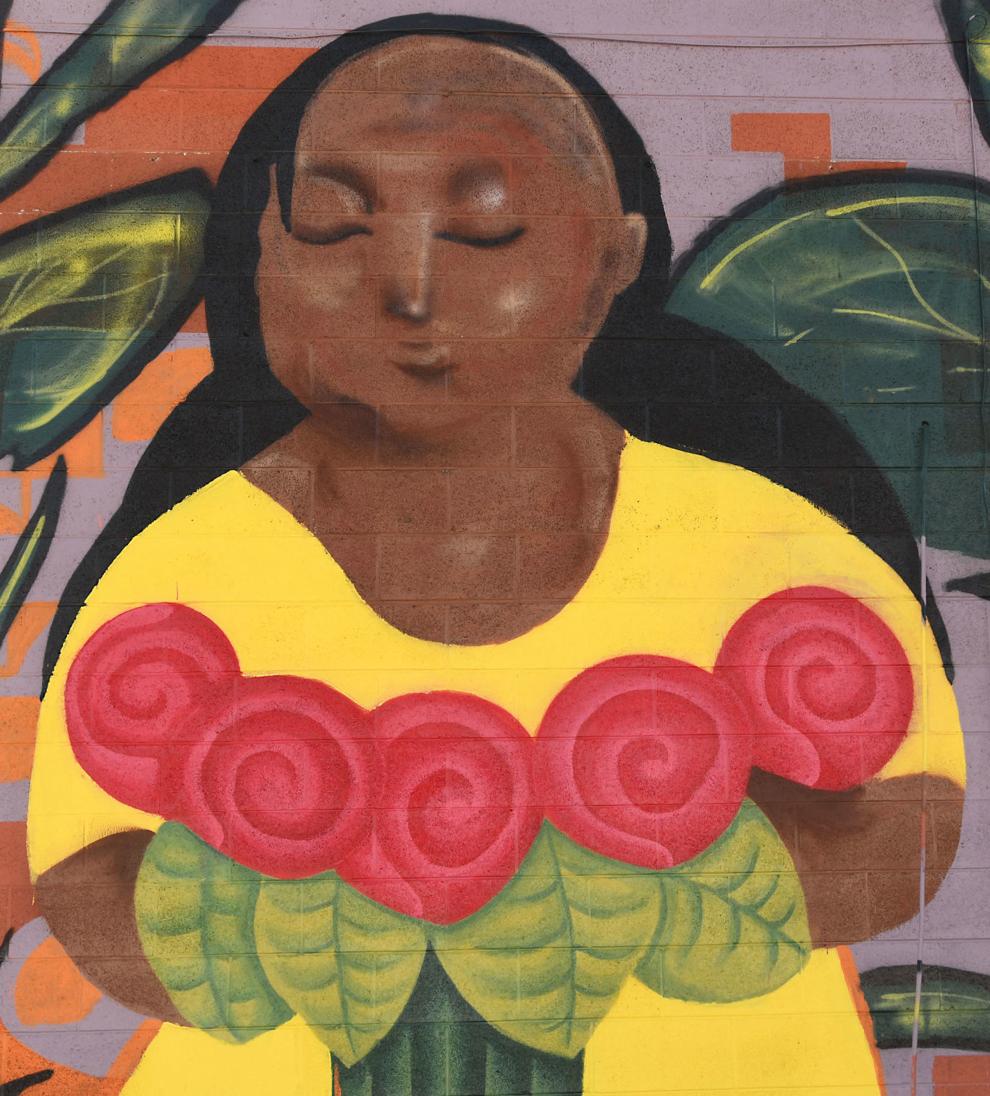 Raining Color
Mexican Mysteries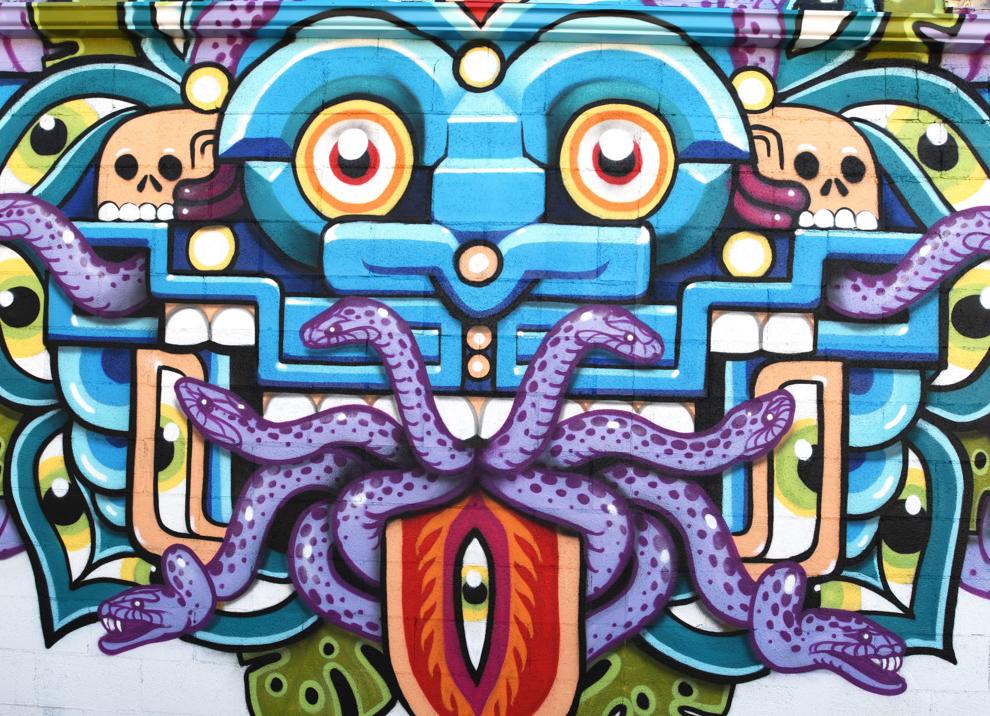 Primary Prism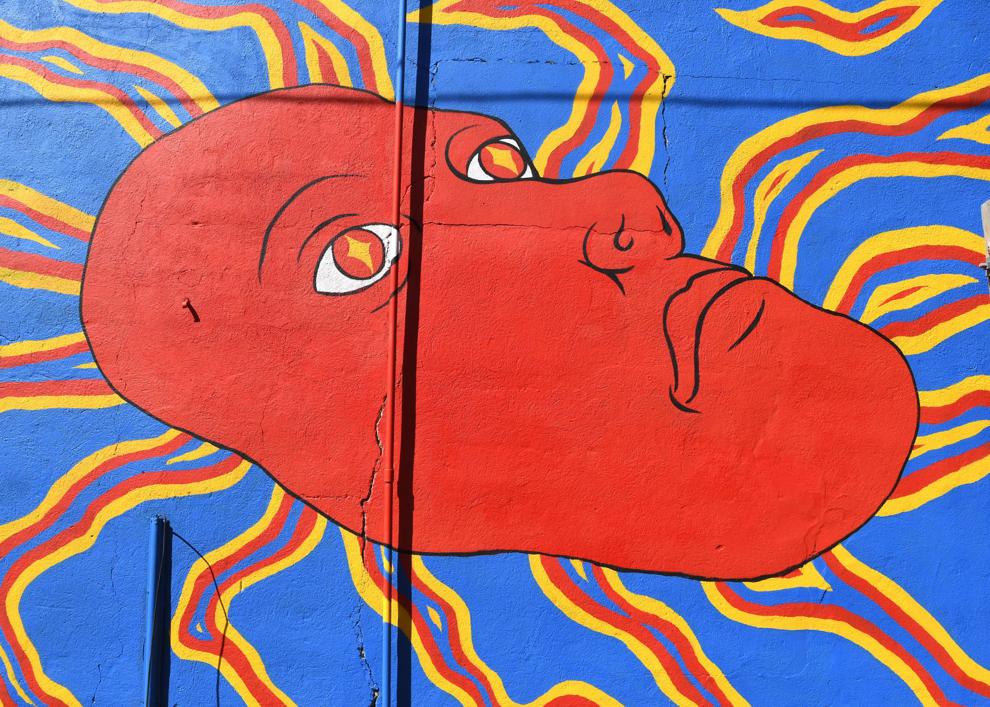 Mighty Mural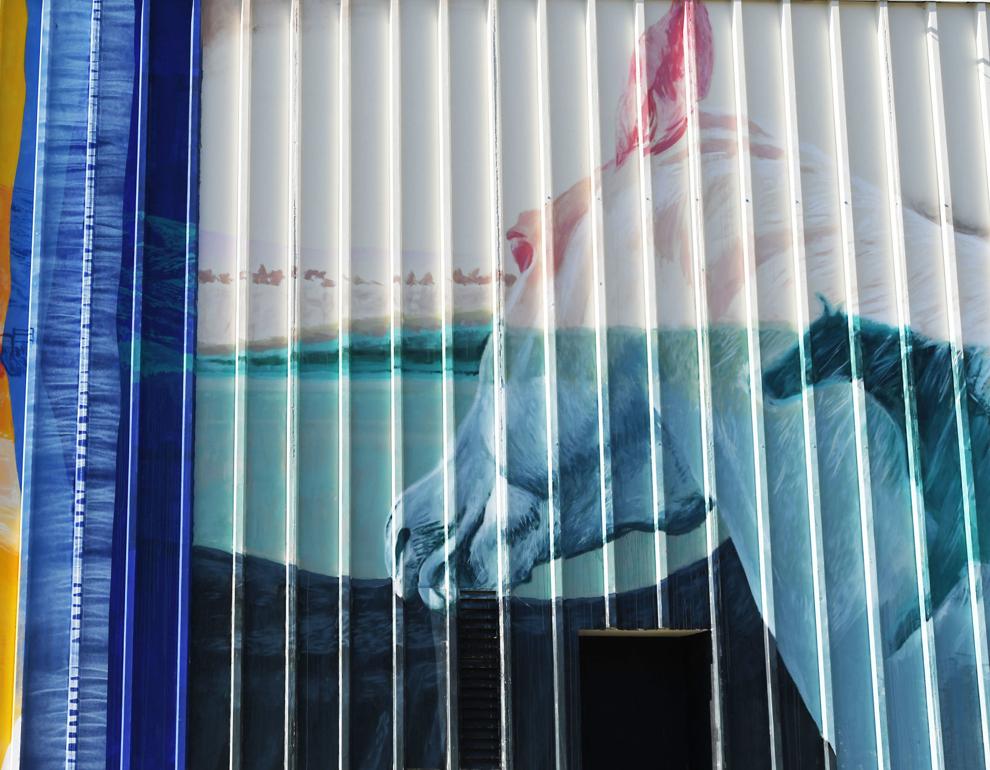 Ogi Deli
Railroad Renegade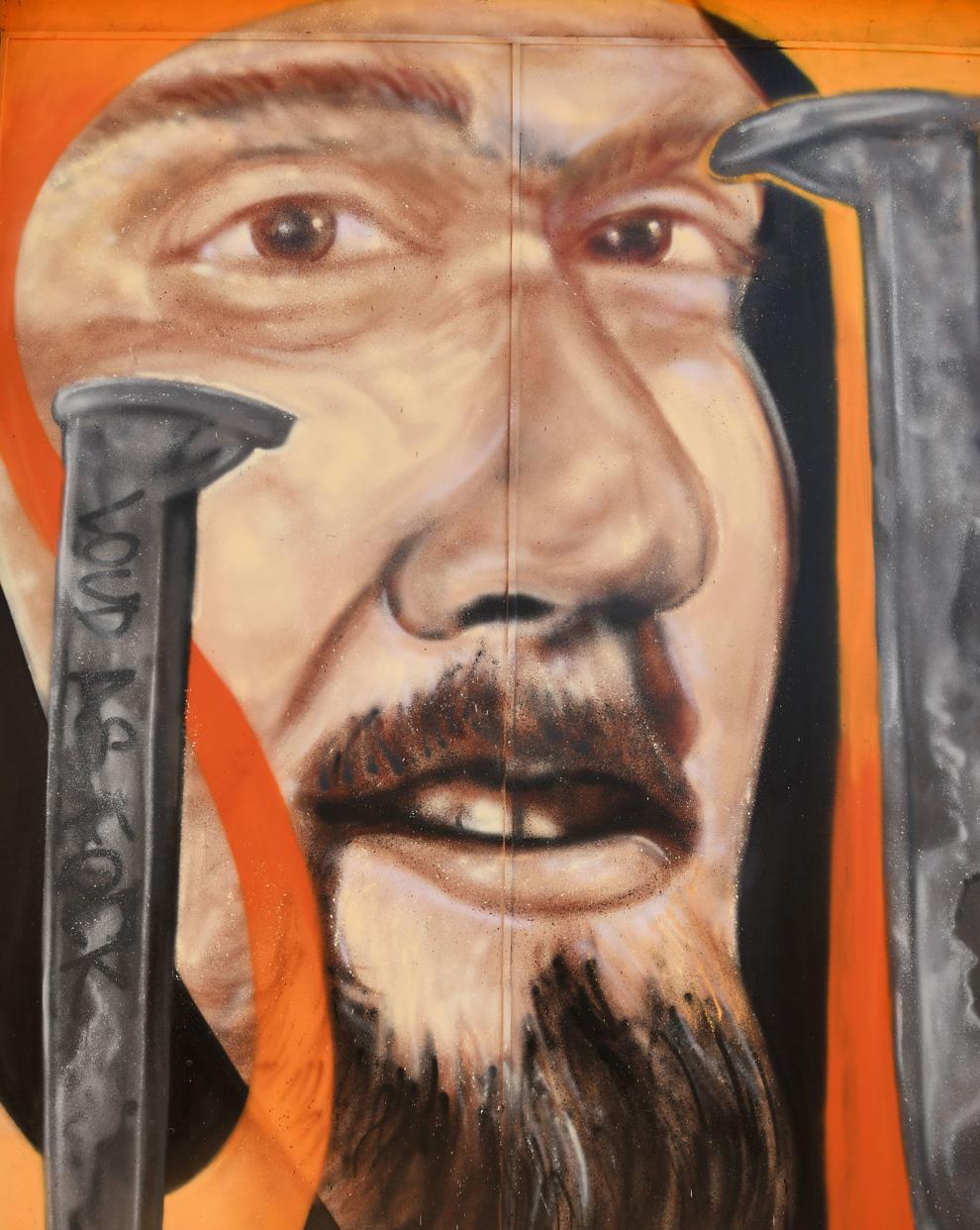 Moose on the Loose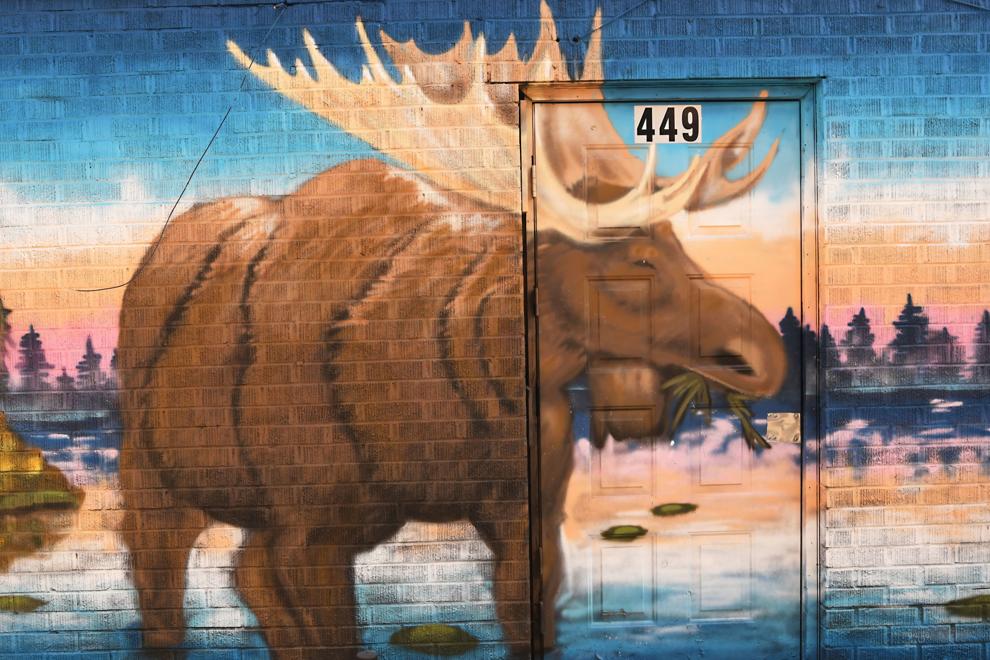 Pretty Lady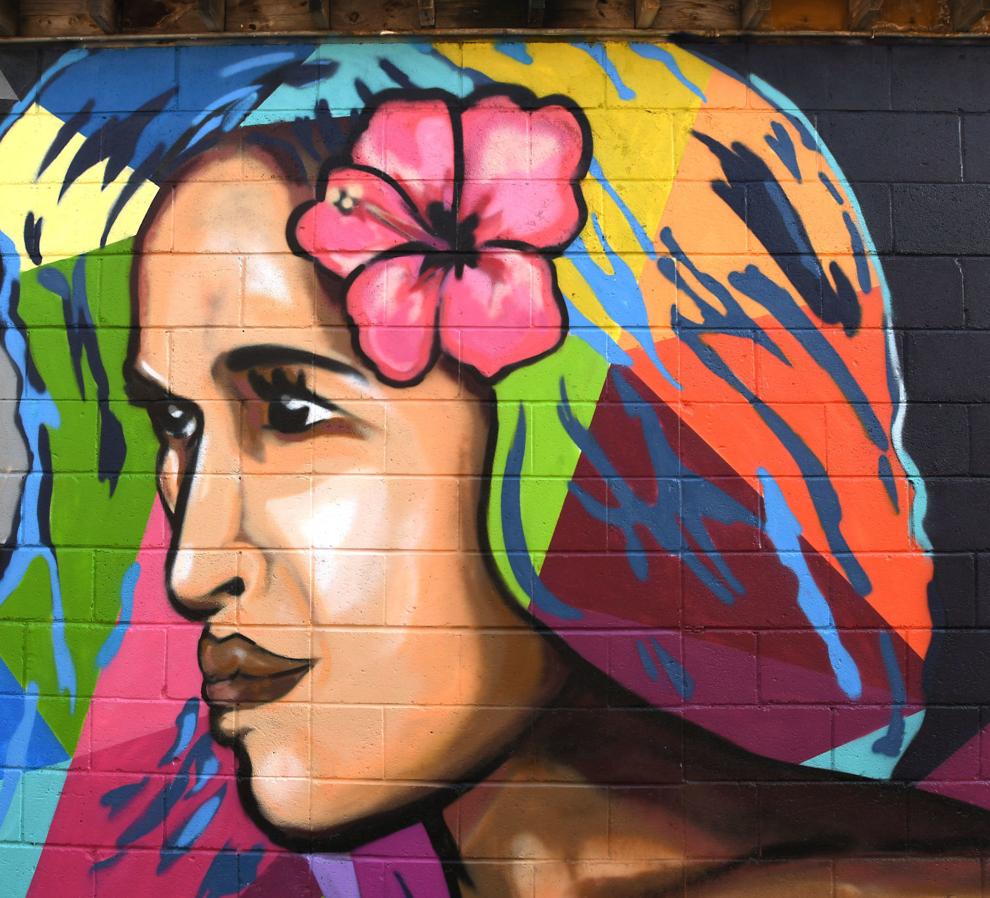 Photo Montage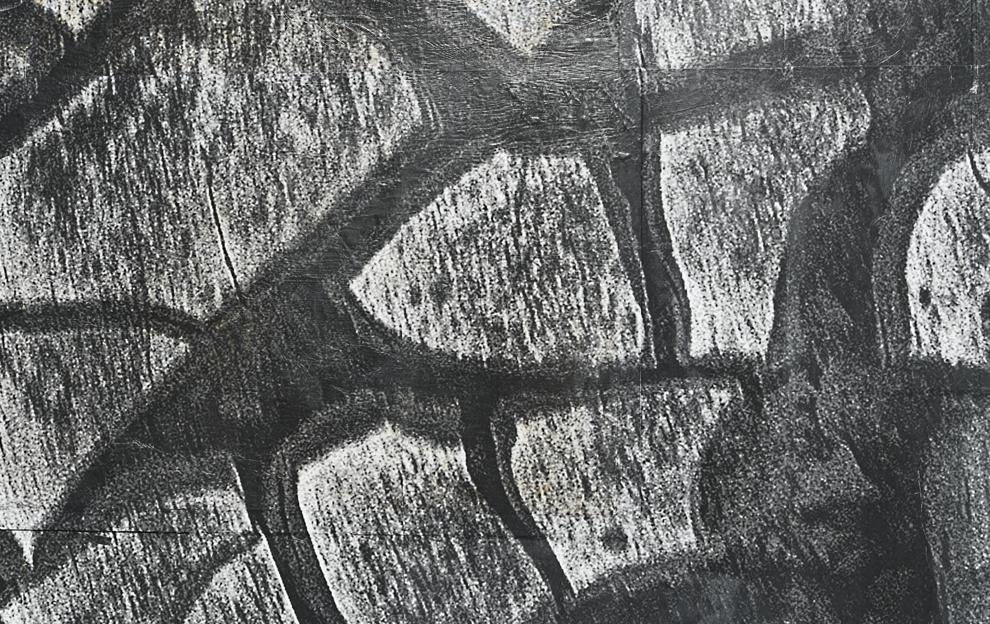 Purple Turtle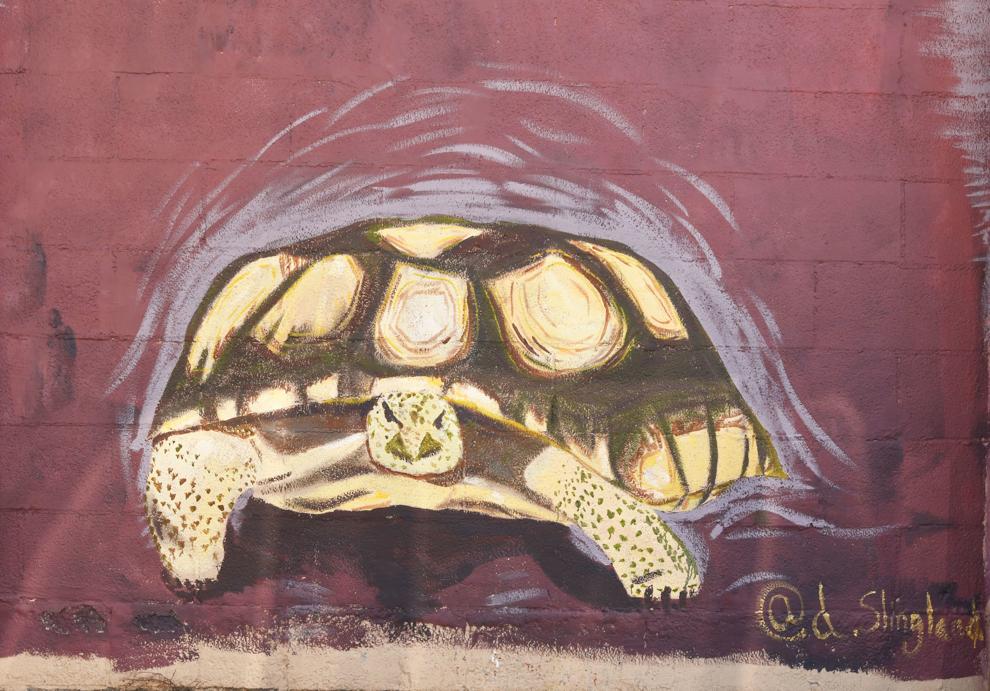 The Law
Starry Night
Railway Right of Way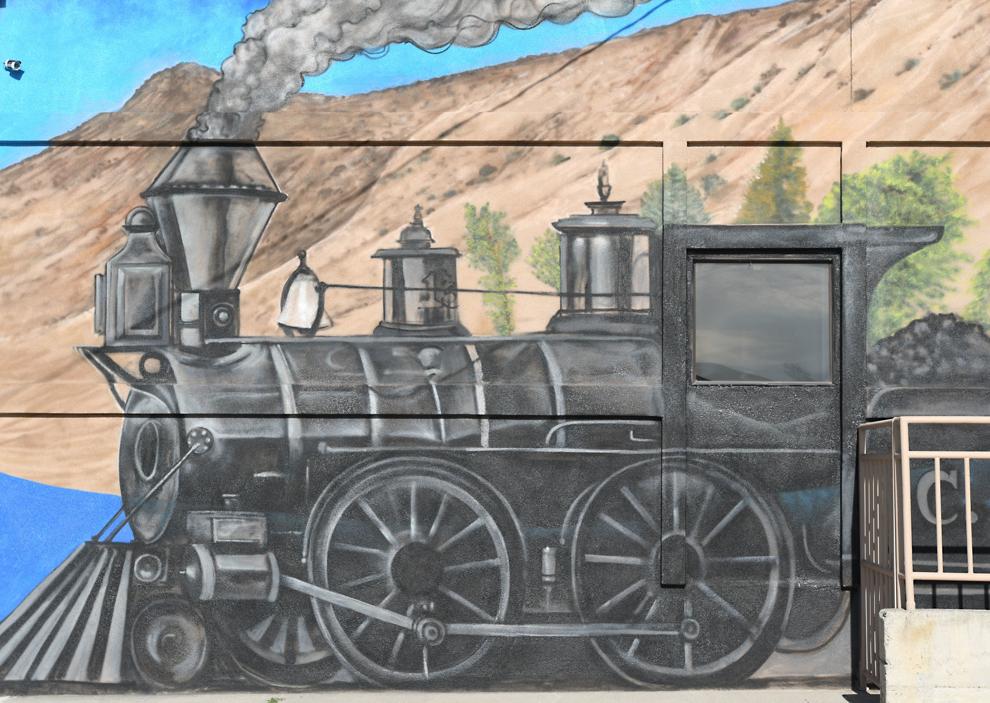 Rockin' Reptile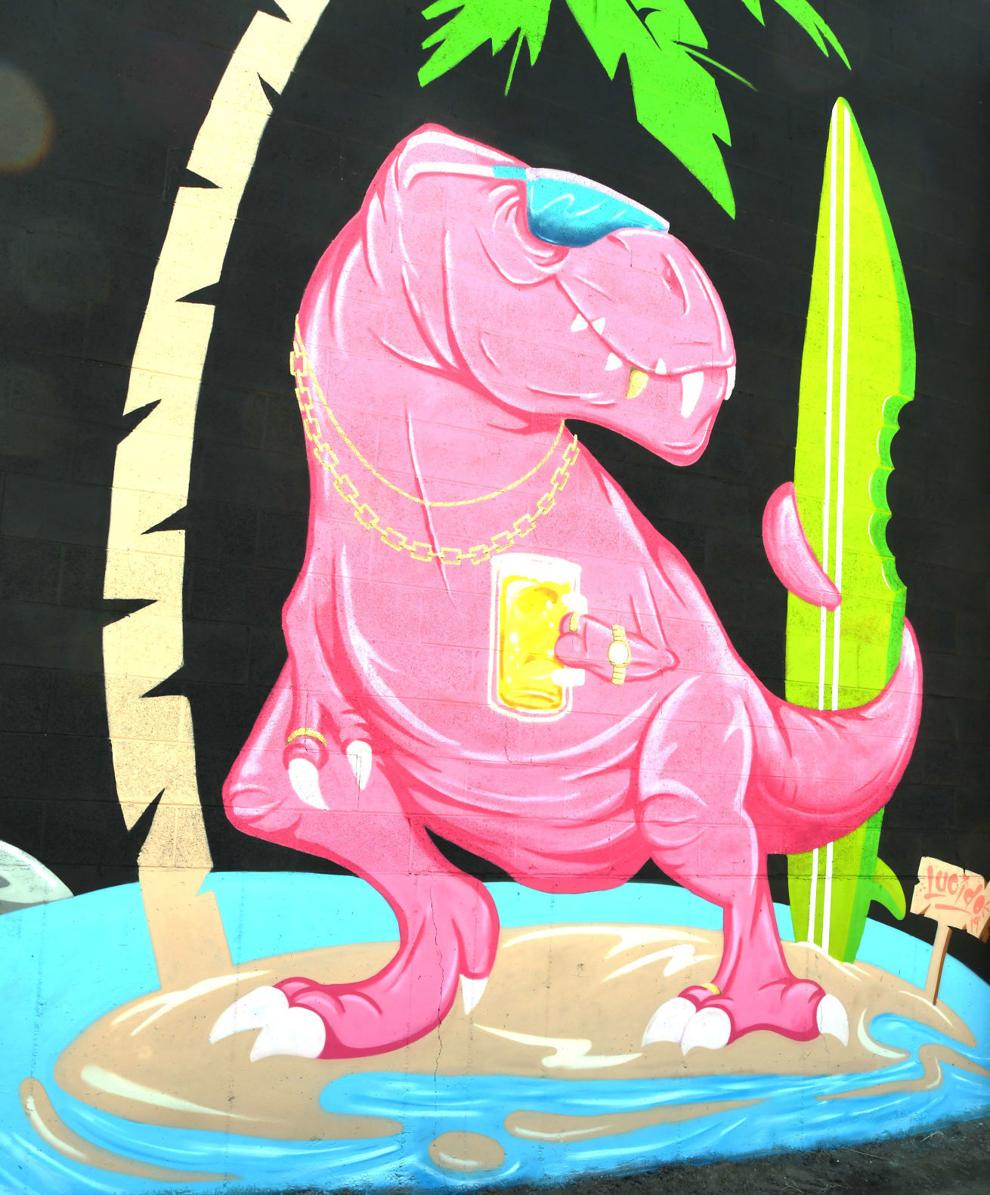 Rodeo Roper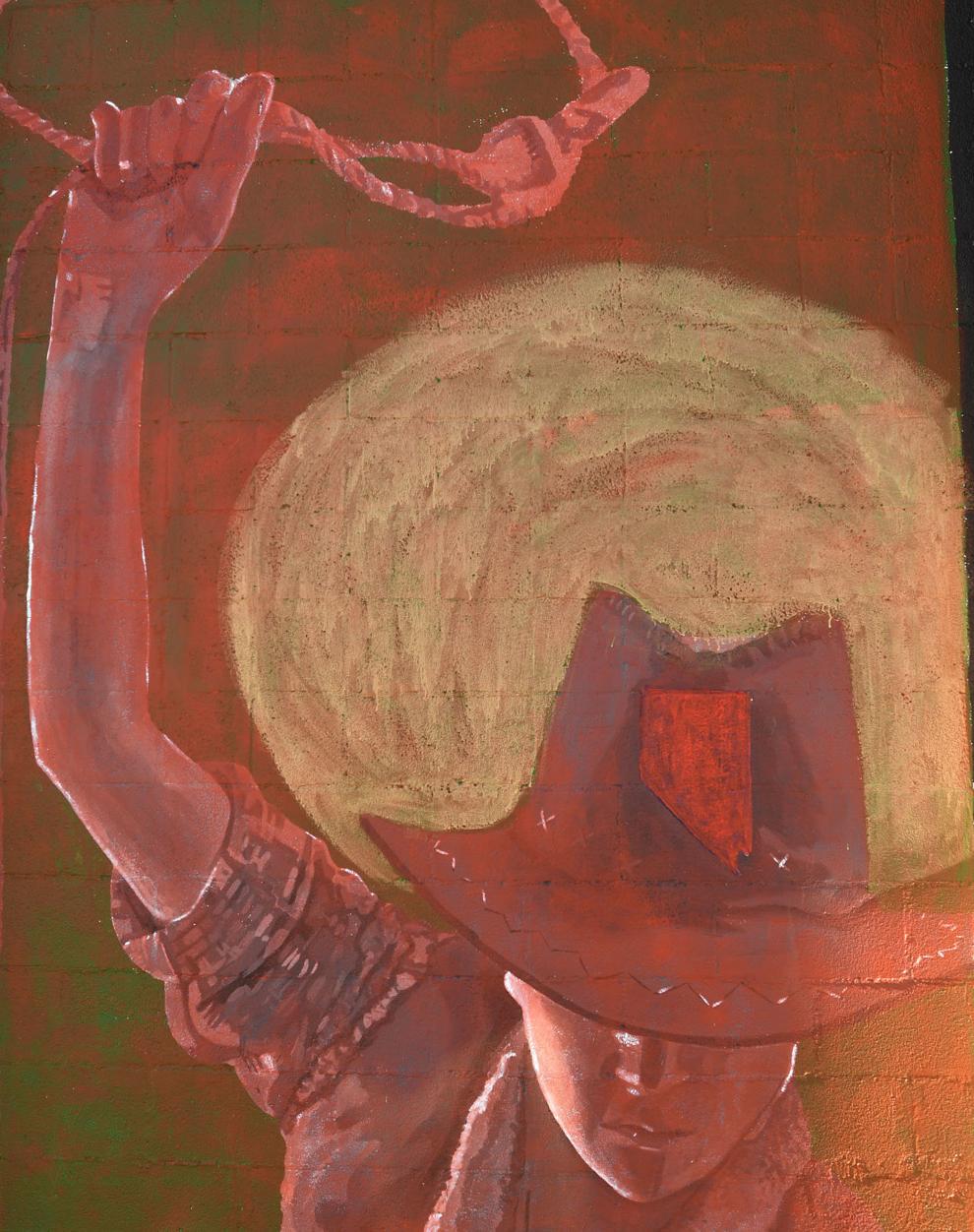 Simple Synchrony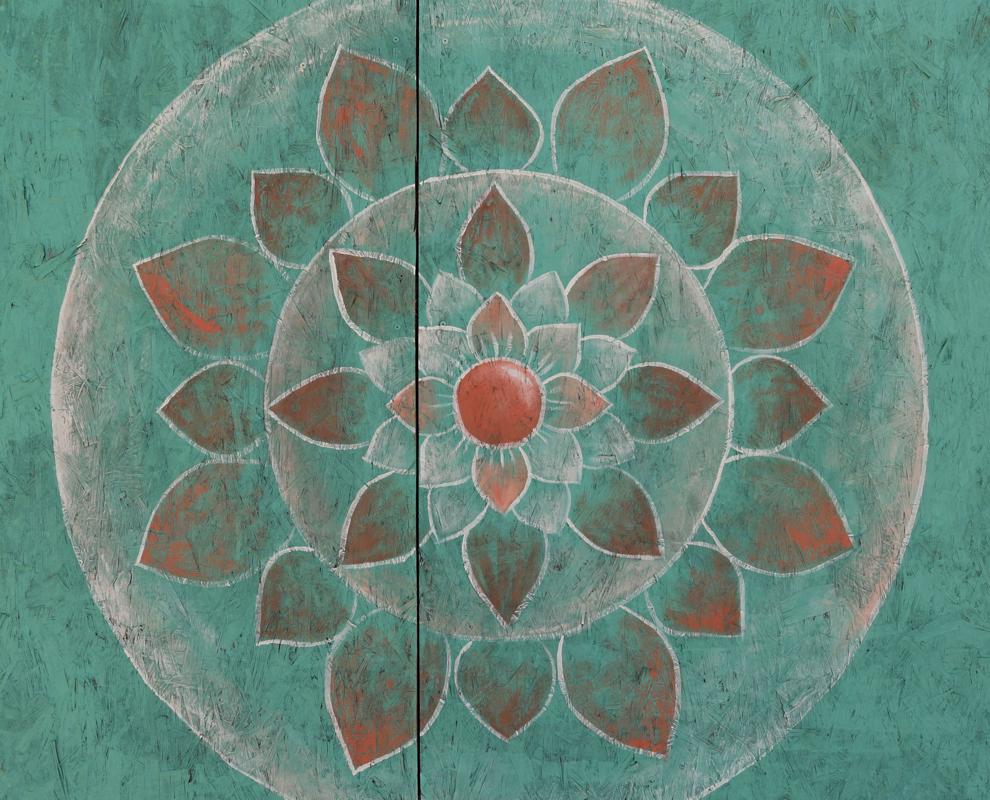 The Western Frontier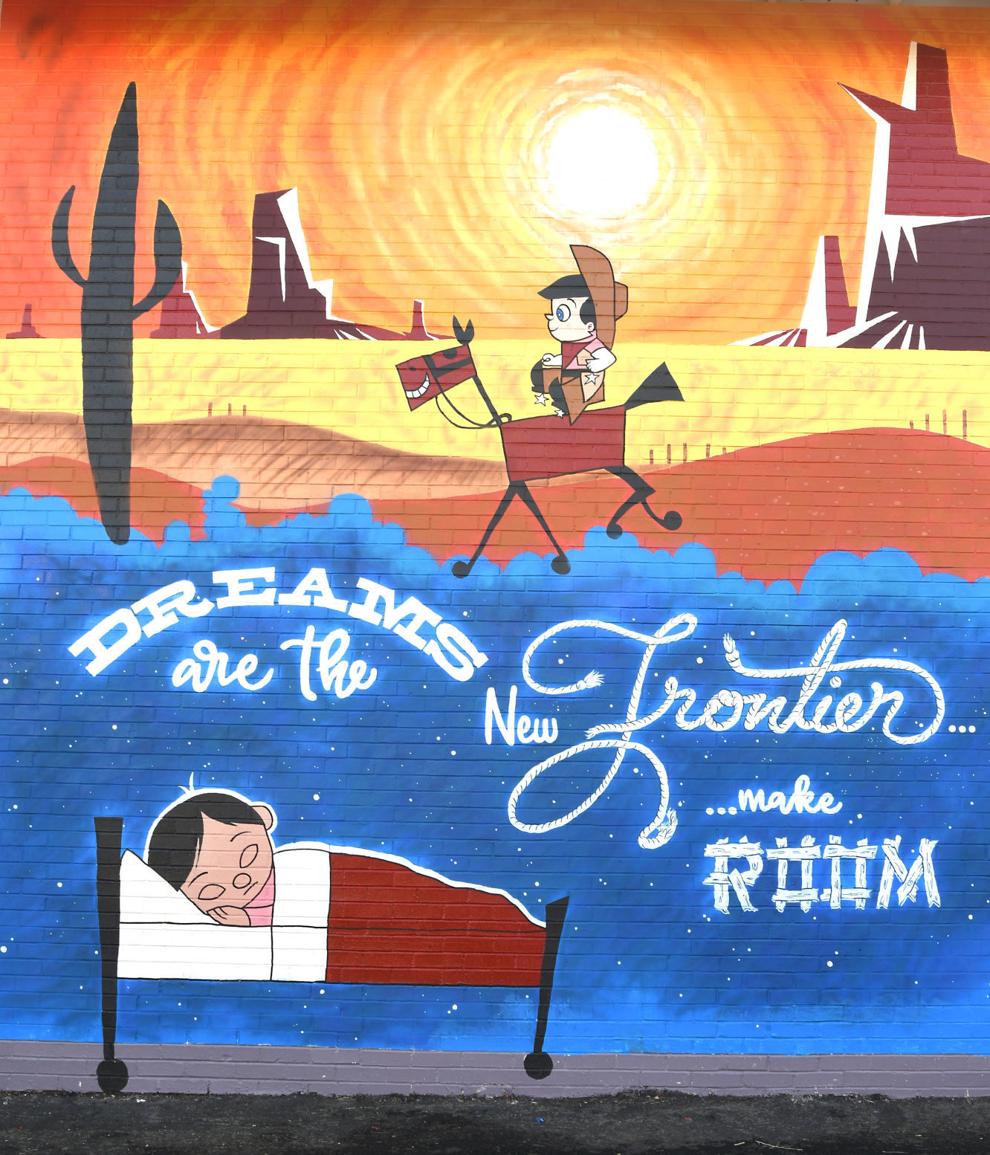 Western Wildlife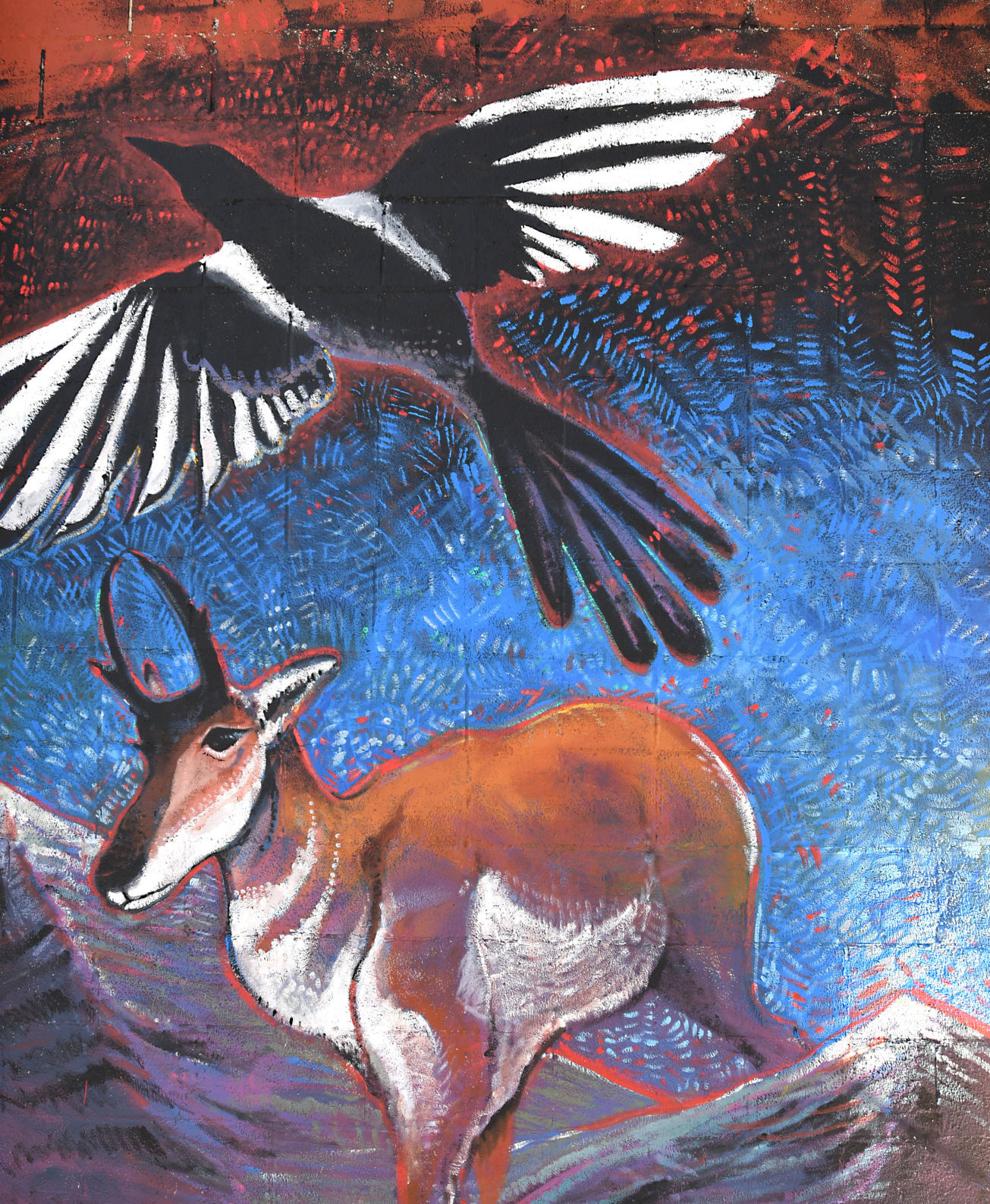 Sunny Sunflowers
Sunset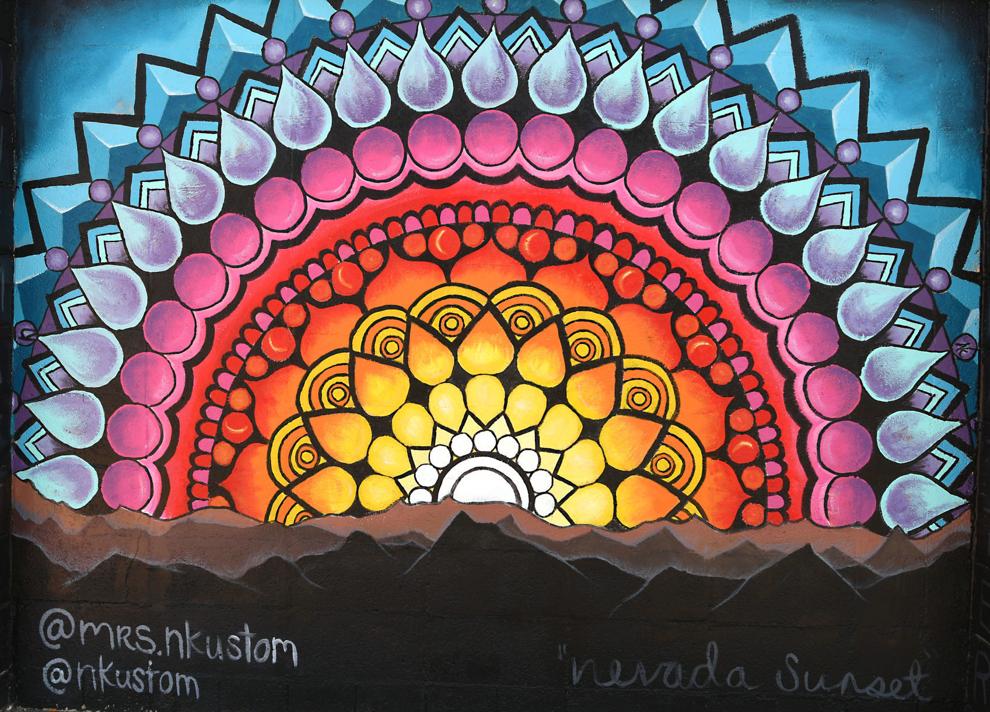 Words of Wisdom