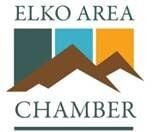 ELKO -- Please join the Elko Area Chamber for Business After Hours on Thursday, February 20, with PlumbLine Inc. and Cowboys Bar at 442 Idaho St. from 5:30 to 7 p.m.
Business After Hours provides the opportunity to network in order to create/maintain business and community relationships, generate referrals and learn about upcoming events in our community. This is a free event that's open to the public.
For this Business After Hours, Cowboys Bar will be raffling a trip for two to the Atlantis Casino Resort Spa, including a two-night stay, dinner for two and spa treatment. PlumbLine Inc. will also be giving away Spring/Fall Maintenance Services for your heating and cooling system.
Arrive ahead of the event to enjoy some early karaoke. Also, PlumbLine Inc. and Cowboys will play host to special guest speaker Dr. Rodney Billington of A+ Total Care on his monitored TRT program.
Cowboys Bar is under new ownership. Meet the owners and find out more about all the positive plans they have in store for this downtown business. Cowboys will now be open at 3 p.m. on Wednesdays, Thursdays and Fridays, and offering country/western dance lessons on Thursday nights. If you're looking for a bar where you can dance, karaoke and grab some delicious house foods, look no further. Soon Cowboys will be offering wings, pretzel bites, nachos and more. To learn more, visit their Facebook page at CowboysBarNightclub.
PlumbLine Inc. is here to provide superior products, services and solutions for all of your plumbing, heating, air conditioning, refrigeration and construction needs. It is PlumbLine's intent to provide high-quality Commercial and Residential Services to Elko and its surrounding areas. To learn more, call 775-753-7586 or visit them at plumblineinc.com.
Please contact the Elko Area Chamber with any questions at 775-738-7135.
Meghan Micheli is the marketing and program coordinator at the Elko Area Chamber.