ELKO – New York City has been the United States' epicenter for the coronavirus pandemic. As of Tuesday, 157,713 cases had been recorded along with 11,820 confirmed deaths, according to nyc.gov.
In the midst of it all, four local nurses braved the circumstances, applied for temporary relief jobs, and flew into "Ground Zero."
Stacie Richins learned about going to New York City to help with crucial staffing on Indeed and Facebook. She decided to sign up.
Richins works at Golden Health in the urgent care area and in obstetrics at Northeastern Nevada Regional Hospital. She received her nursing degree from Great Basin College.
Richins has been working at a hotel where Covid overflow patients are handled. The facility receives homeless patients and others who have no place to quarantine.
"We had one patient who has been homeless for 30 years," she said.
"All the nurses talk to each other where we are staying," Richins said. "The stories are true what you're hearing, which makes it even worse. A lot of nurses have left with trauma to themselves. Everything we know and were taught in nursing school and working does not apply here. They call it the Wild West."
Richins said she is staying in Times Square at a hotel for crucial care workers.
"It's completely empty. It doesn't look like I feel it should," she said.
In most facilities the patient-to-staff ratio is very high, according to Richins. The care facility where she is stationed does not have oxygen. If a patient's health declines, workers have to call 911.
"When we started we were told that if a patient requires CPR that we are not allowed to administer it here," Richins said. "Even if EMS comes they are most likely not going to administer CPR. The Covid becomes aerosolized. Even if they go to the hospital they don't have enough resources to keep that patient alive. They are only doing limited life-saving measures. They are clearing those beds to put other people in them."
Richins has been working 12-hour shifts for three weeks straight. She signed on for another two weeks, but has been told that she may be going home early.
Quinton Martinez of Spring Creek is another NNRH nurse who made the journey.
"I was working at McKinney (Nursing and Rehabilitation Center) in Brooklyn," he said. "My experience in New York has definitely made me appreciate my work back home, something I will never take for granted."
"While working there I experienced a whirlwind of emotions that only those who have experienced it firsthand will understand. Being a GBC grad, I have only experienced rural nursing, and taking on a pandemic in a completely unfamiliar environment was a little bit of a transition for me. However, I felt it was my duty as a nurse to use my skills somewhere where they needed me most. I will look back and know that I was able to do what I could, which was to provide compassionate care to those who had no one but the ones who were at the bedside taking care of them."
Martinez is scheduled to come home soon.
Nicole Sirotek works in Elko as a home health nurse, but has had experience in ICU with Northeastern Nevada Regional Hospital and American Med Flight.
"My experiences have been different than Stacie and Quinton's because I am in critical care, flight ICU, so I get the harder hit units," she said.
Sirotek was assigned to two different hospitals in New York City.
"I have seen a hundred percent mortality rate," Sirotek said. "I have never seen anything like this in the United States. When I first came here they assigned me to an impromptu unit that was staffed with all sorts of different types of nurses. They put me specifically on that unit because I was the only one with ventilator experience."
Sirotek said there were critical patients with multi-system failures. Sometimes they come across clotting issues and miscarriages due to the disease.
She is currently pursuing a graduate degree in nursing through UNR, but her residency was suspended during the crisis. She hoped she could go to New York City and make a difference.
"I'm used to go, go, go," Sirotek said. "It was also a way to see something different and make a difference and experience a historical moment for the United States. Honestly, it's like combat medicine. It's just insane. It's non-stop. I have sugar packs that I survive off of."
Sirotek said a local restaurant is delivering hundreds of meals to staff at the hospital because the employees are unable to leave once they are in the hospital and contaminated.
She finds it hard to take breaks because that leaves other nurses handling multiple patients at a time.
"We pride ourselves as nurses wanting to give the best care we can and evidence-based practice, but I literally just had to stack bodies on top of each other. They would die so fast. That's something you see on the news someplace else."
At the end of each day she pursues a full decontamination before getting completely into her hotel room.
"I almost died of the flu over a year ago," Sirotek said. "My own flight team had to fly me to Renown. I am more scared of Covid than the flu."
Sirotek hopes to return home around May 6. She is bringing nothing back but her Ipad, phone, Apple watch and computer. All of her clothing and personal belongings will be thrown away except for a vacuum-packed set of clothes. She said she would not be able to hug her children or husband until she goes through a self-imposed quarantine.
"We had three nurses go from here," said Steve Burrows, Northeastern Nevada regional Hospital director of community relations. "We really commended their desire to go. We did ask that only three at a time go. We wanted to make sure we meet the needs of the community."
When the nurses return they will undergo a quarantine period. When they are found asymptomatic they will be able to return to work, according to Burrows.
"We want to honor them when they come back," he said.
Chayann Porterfield also traveled to NYC to help with the pandemic. She was unavailable for comment.
Elko-area businesses react to coronavirus
Elko Junction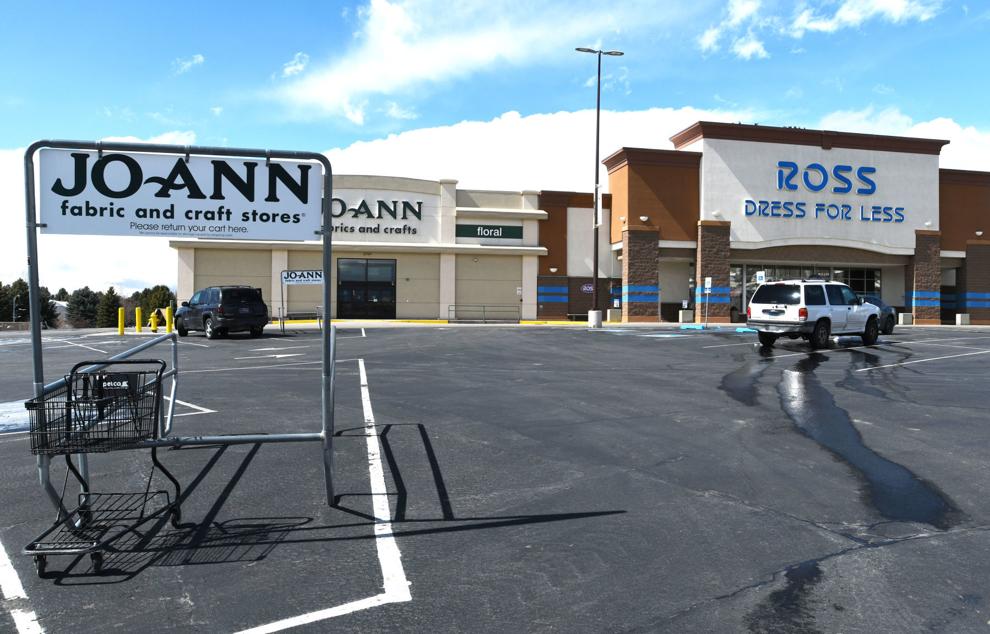 Elite Storage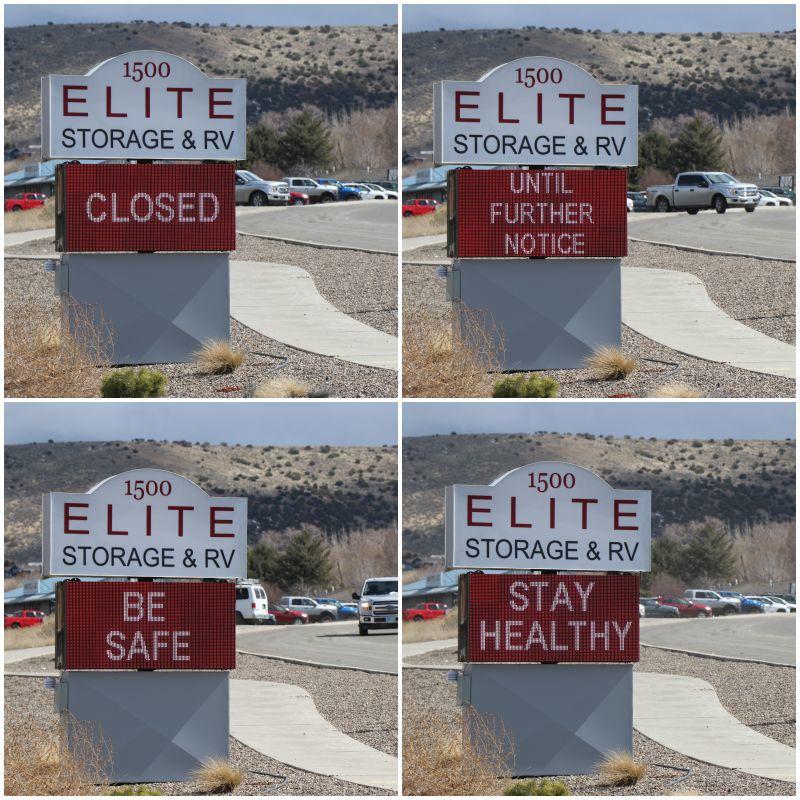 Gold Dust West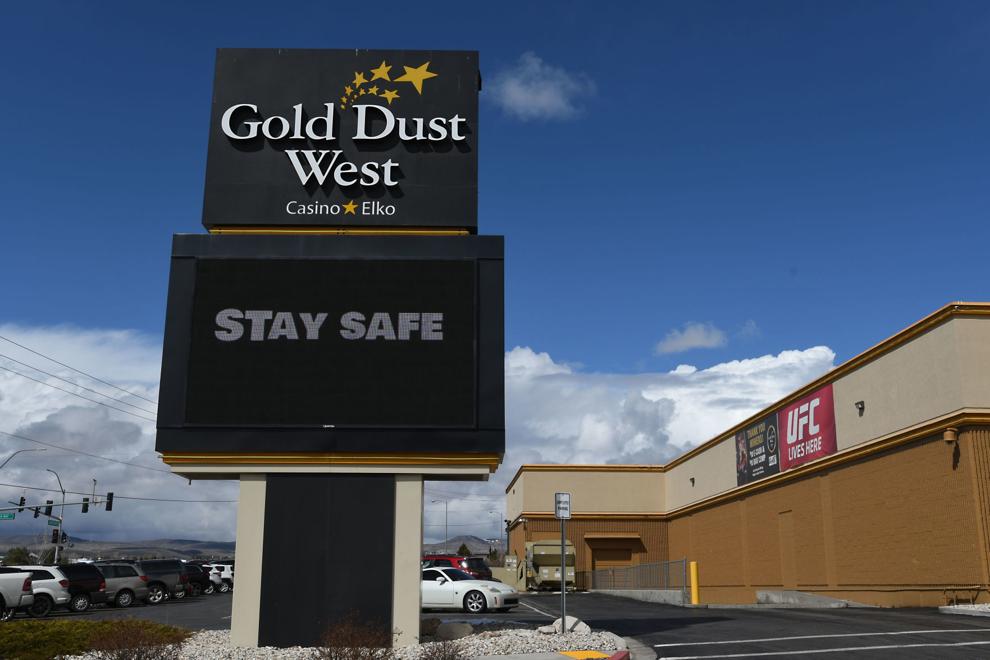 St. Patrick's day Remains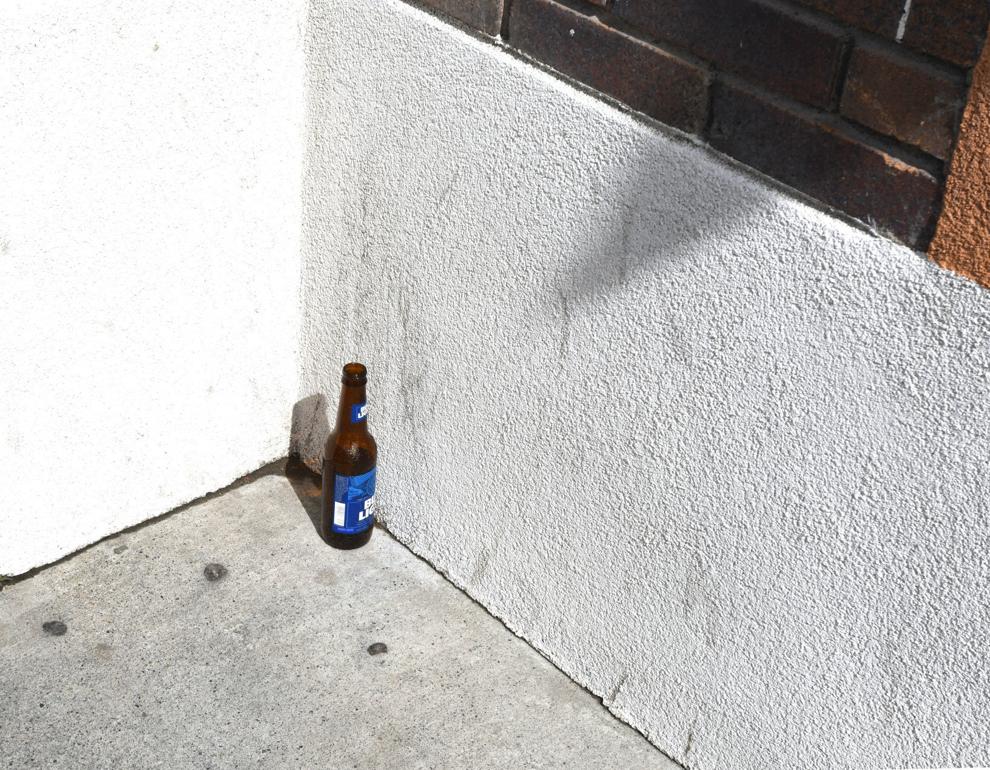 Brothel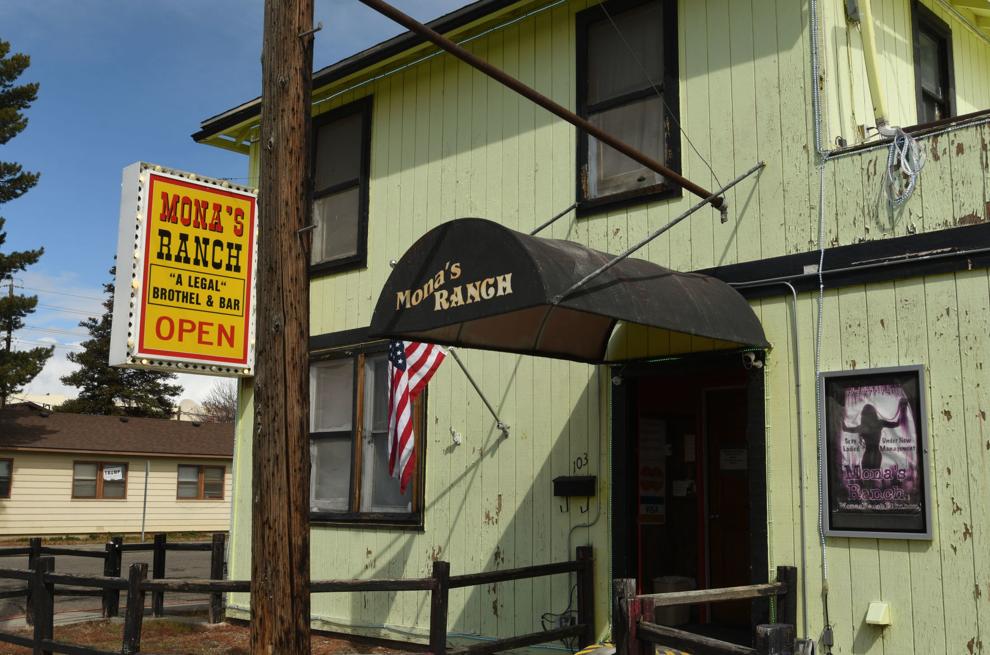 Sierra Jewelry and Loan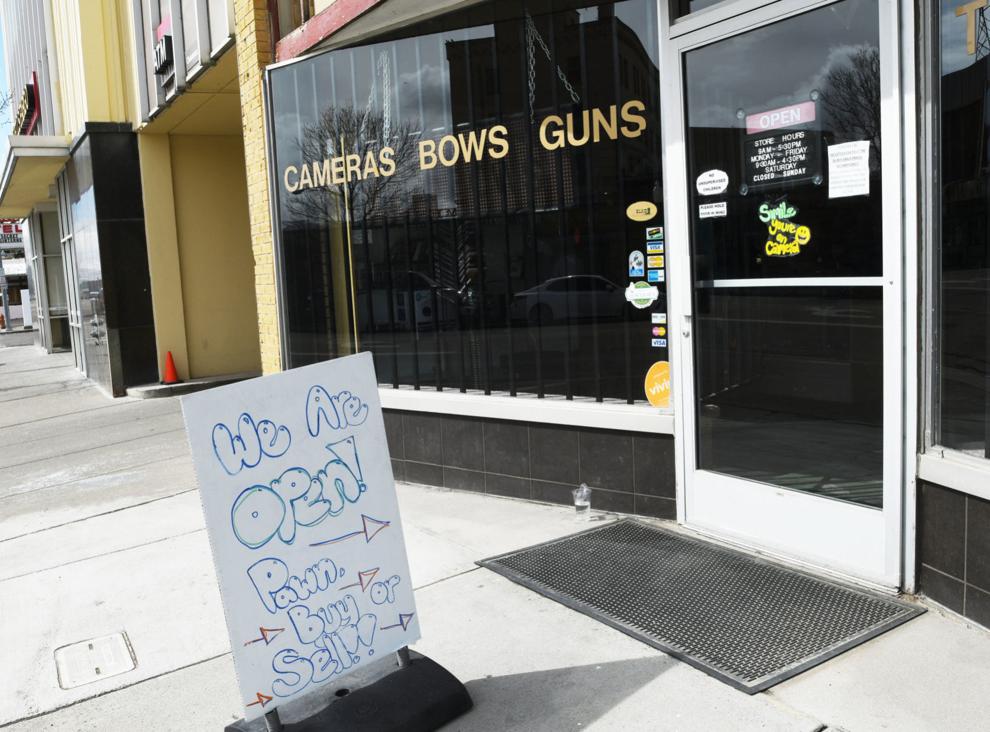 Bank Takes Precaution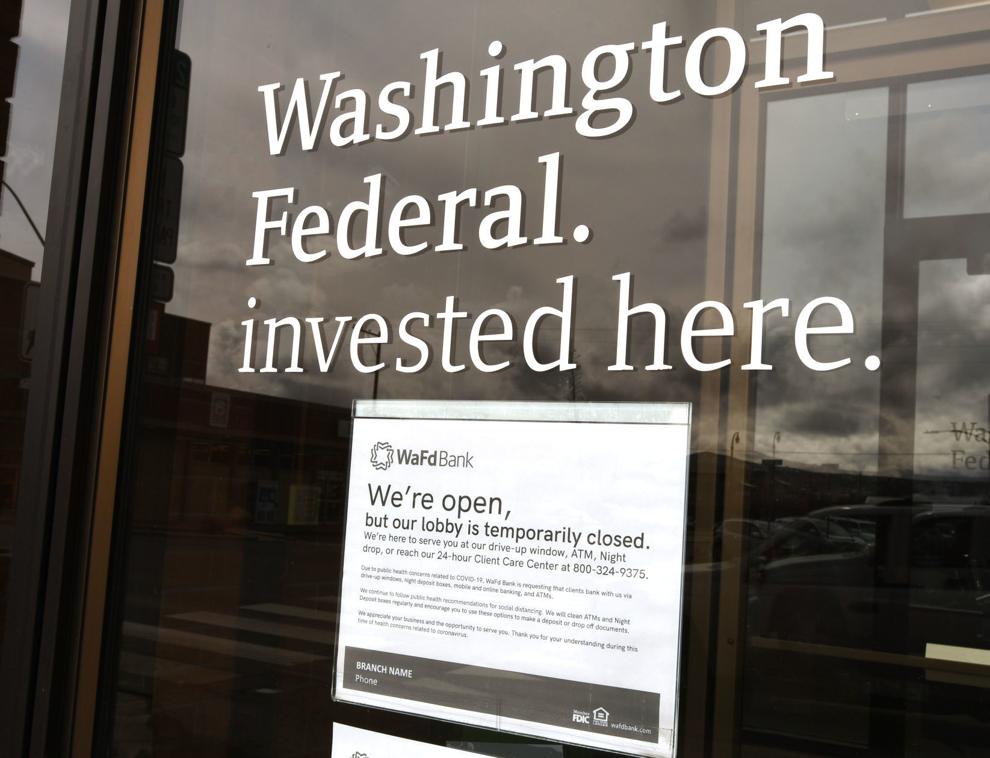 Empower Fitness in Spring Creek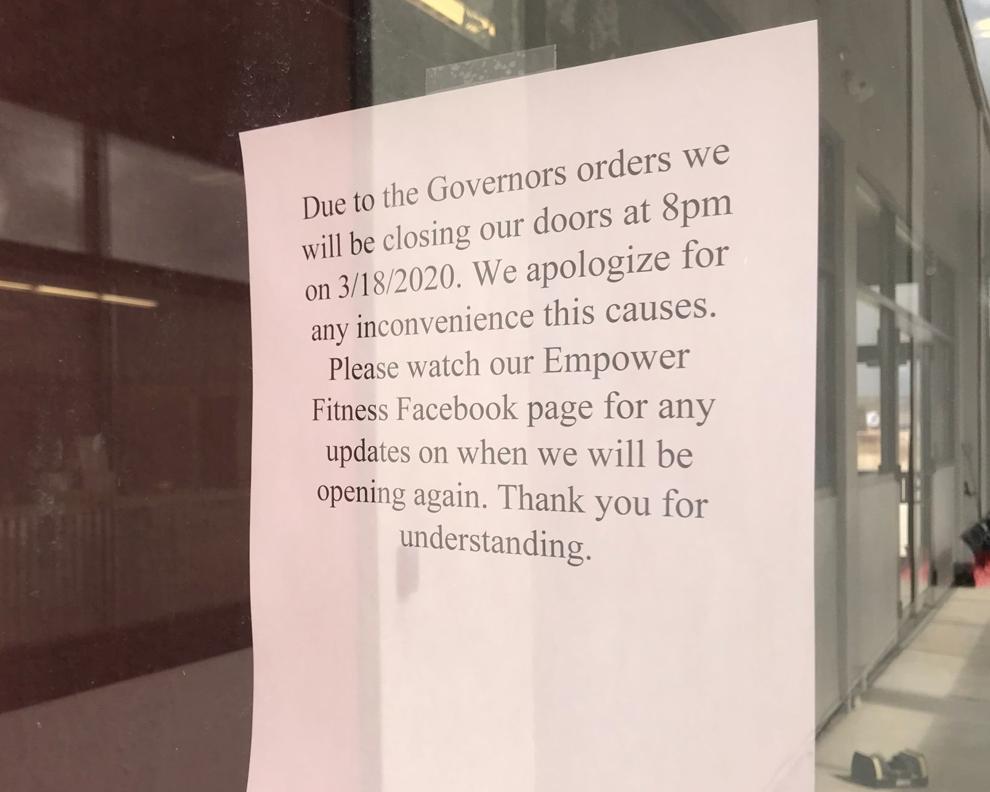 Roy's Market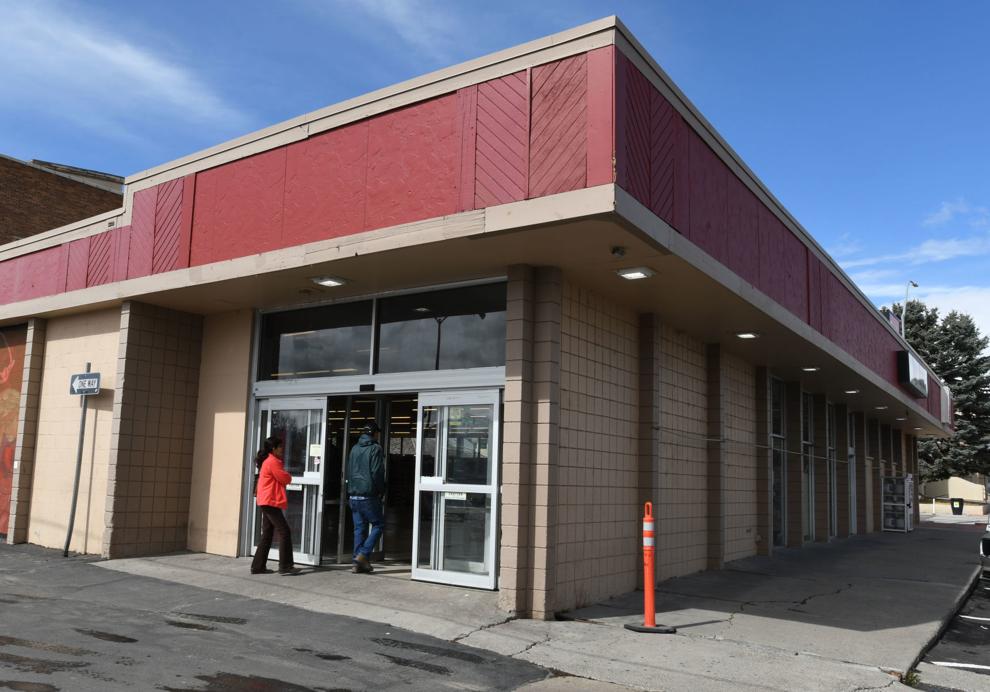 McAdoo's Restaurant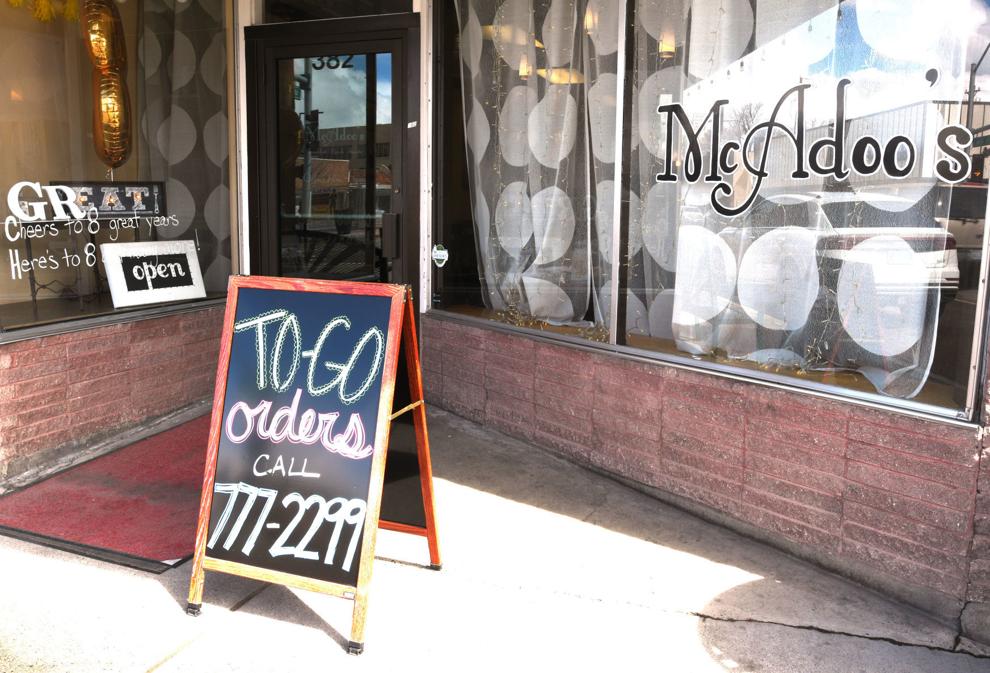 Muley's in Spring Creek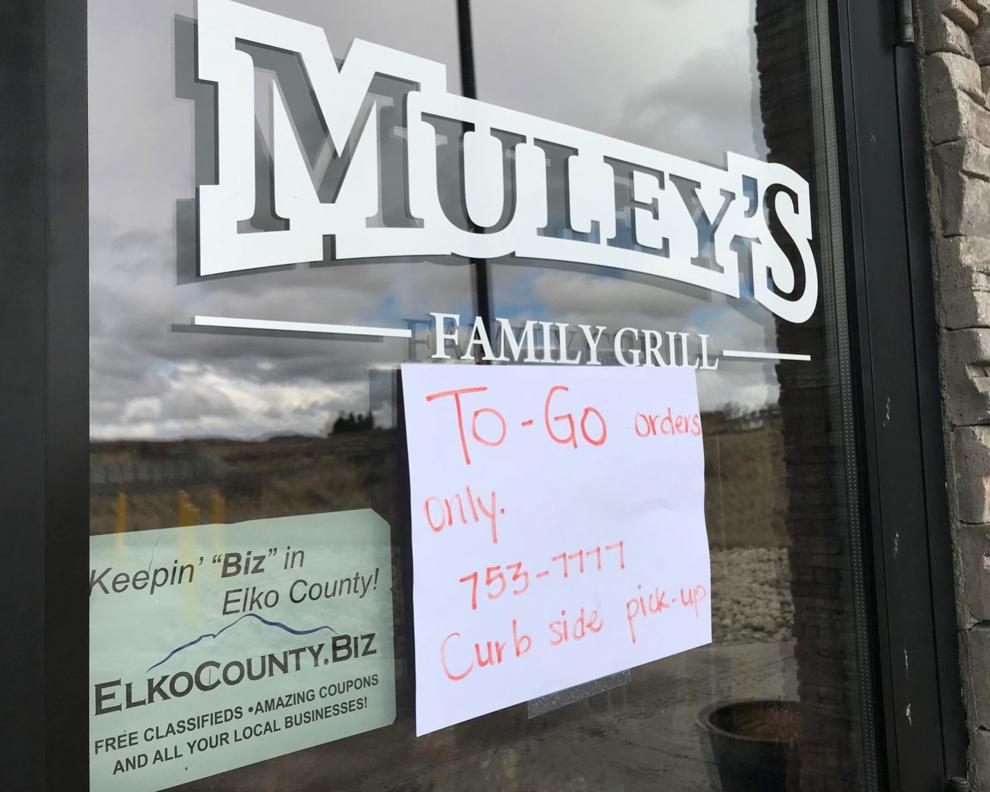 Elko Barber Shop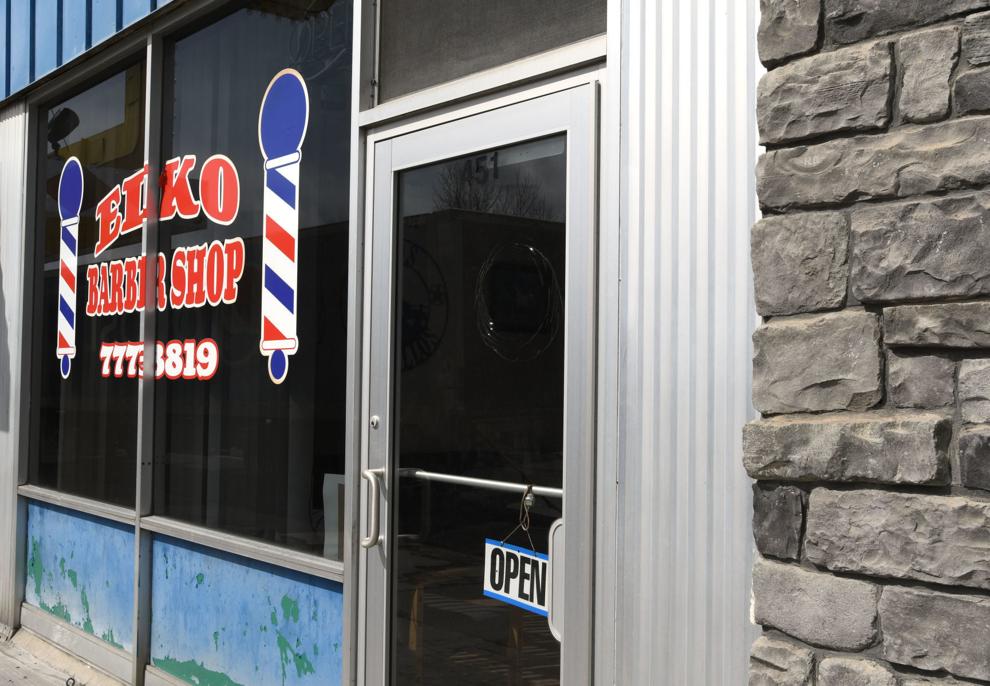 Dotty's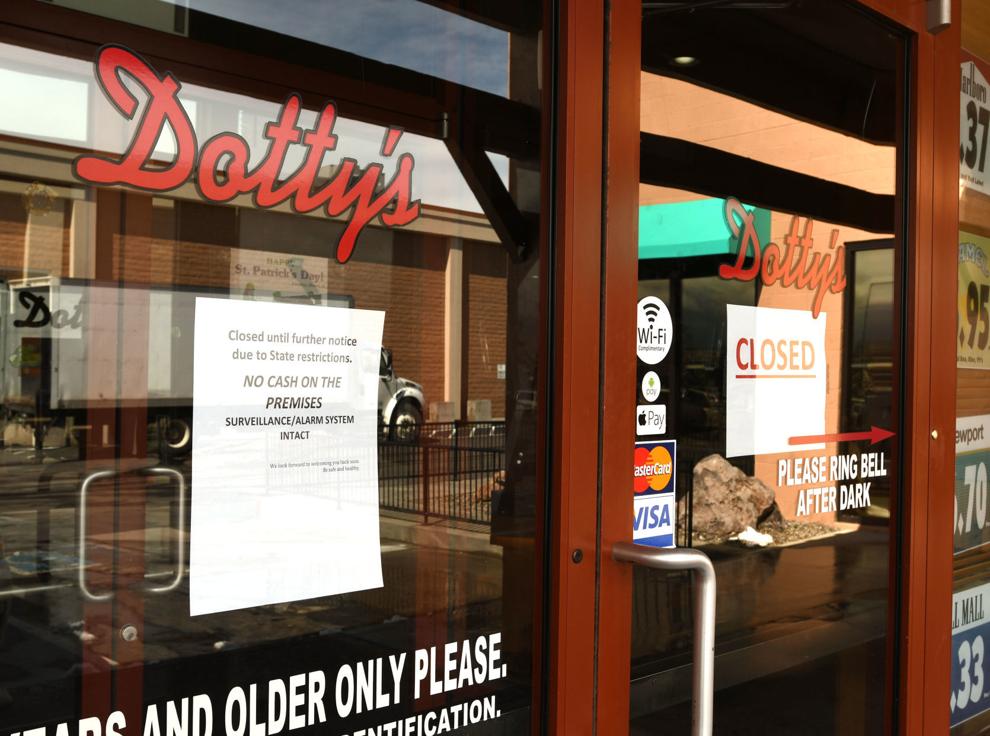 Spring Creek Association
VFW Post 2350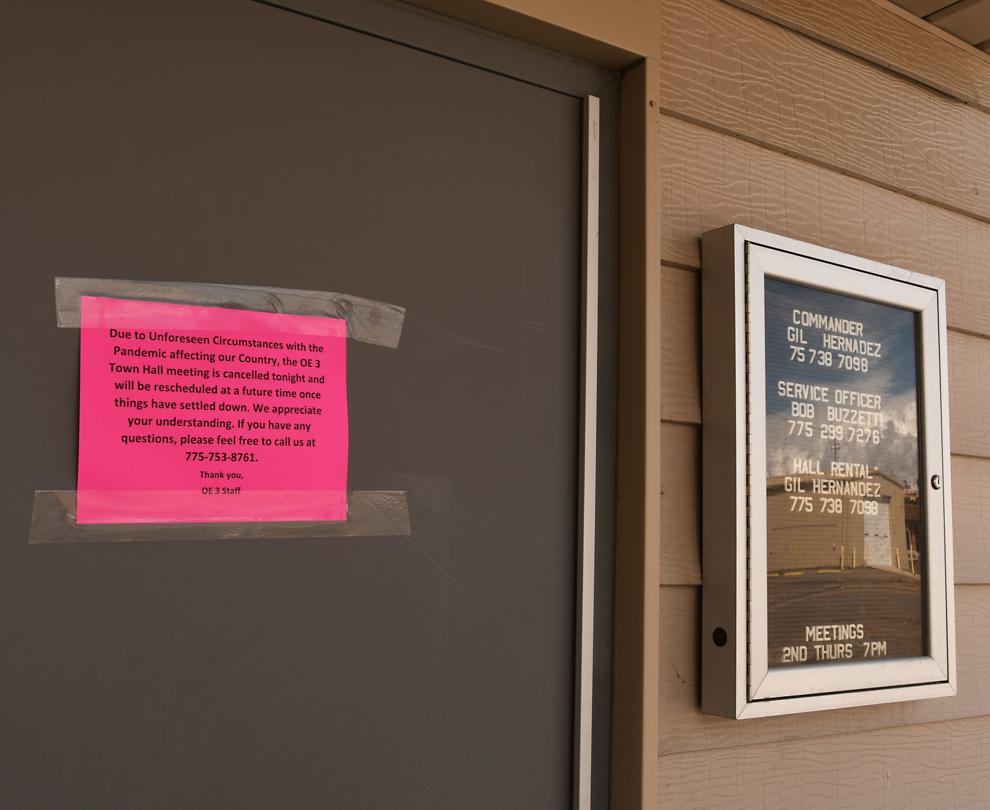 Cinema 6