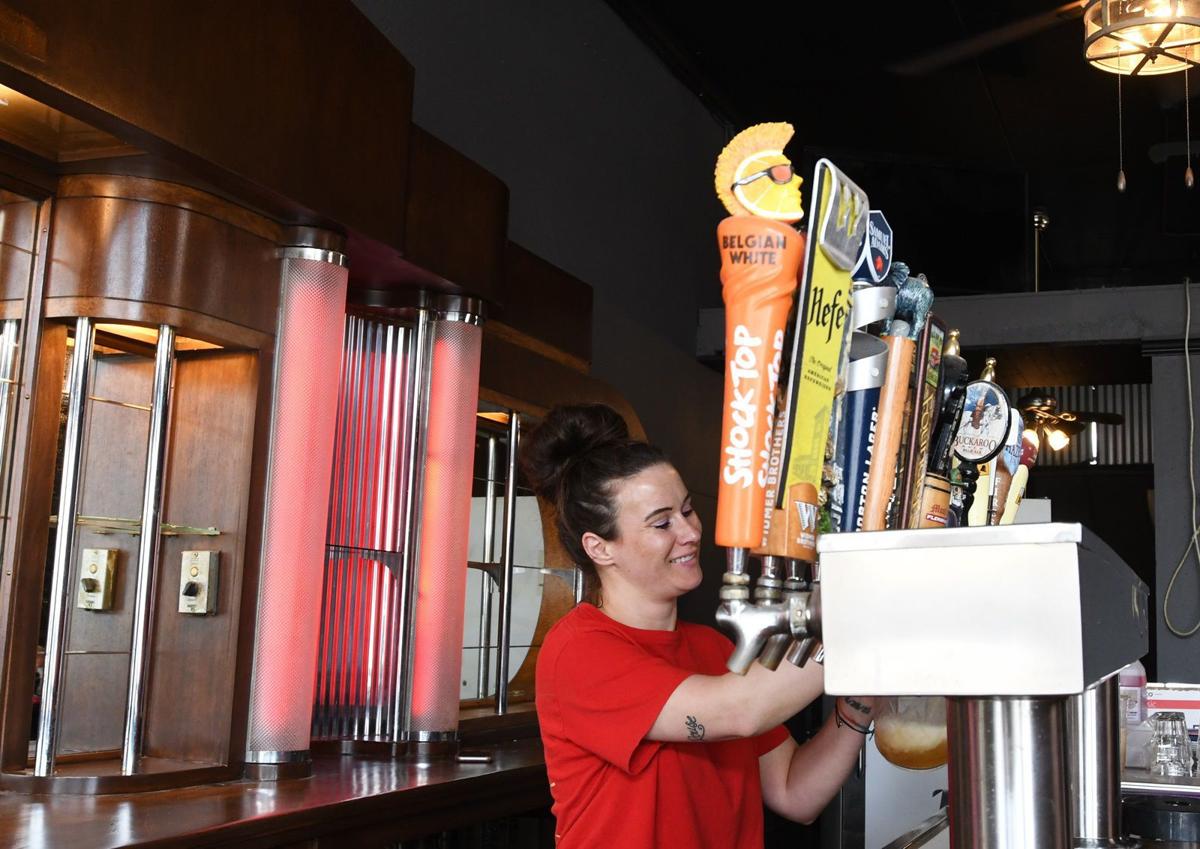 ELKO — More Elko businesses are reopening in line with Gov. Steve Sisolak's Phase 2 directives, which allow bars, gyms, movie theaters and shopping malls to serve customers if they follow certain coronavirus safety restrictions.
Churches were allowed to reopen this weekend with up to 50 parishioners. JC Penney is reopening at noon Wednesday. The Elko Swimming Pool is set to reopen on June 8. And movie theaters here could start screening films by June 19.
Bars were allowed to reopen Friday, although for some the process will take longer.
"We started remodeling about a month ago and refurbished the entire bar," said Mike Reynolds, owner of the Stray Dog Pub and Café. "We repainted and redid the walls with brick and barn wood. All new furniture will be here this weekend."
Reynolds said the Stray Dog will not reopen until next week.
"We just ran out of time," he said.
Another downtown fixture, Duncan LittleCreek Gallery, will open the following week.
"We have decided to open June 11," said bar owner Joan Anderson.
She and co-owners Jen Anderson and Jaques Errecart are taking extra measures to ensure they can provide the safest drinking experience possible.
"Our bartenders will be wearing masks and we will be using disposable plastic glasses," Joan said.
Tattoo parlors also are allowed to open under the new directive, after more than two months of closure.
"It's been really hard," said Gypsie Souls Tattoo co-owner Wren Mugleston.
According to Mugleston, the pandemic shutdown of nonessential businesses happened during tax season when many customers use their refunds to purchase tattoos.
Now that the business is allowed to open, she said she and Brandon Mugleston, tattoo artist and co-owner, are taking extra precautions for their clients' and workers' safety.
"We are requiring artists and clients to wear masks," Wren said.
The wife of one of their artists worked on sewing cloth masks during lockdown. If a customer is unable to bring their own mask they are available for use at the business. The masks are used and then taken home and sanitized with bleach, Wren said.
The parlor is only doing business by appointment. No walk-ins are allowed. The owners have moved tattooing stations far apart and a hand-sanitizing station is available for customers as they come into the building.
JC Penney is the latest large retailer to announce reopening plans. Elko store manager Chance Braveheart said the hours on June 3 will be from noon to 7 p.m.
"The store will be taking precautionary steps to ensure the safety of our customers and associates," he said. "We would like to invite the public to come in and shop in a clean, safe environment.
The City of Elko will reopen the swimming pool on June 8, subject to limitations.
"Limited schedule at this time – No Open Swim; No Swimming Lessons; No Exercise Classes," said the announcement.
Passes or punch cards only will be taken; no cash transactions. There will be no locker room access, but restrooms and showers will be available with six-foot social distancing required. Adult Lap Swim hours will be 5:30-8:00 a.m. and 11:30 a.m. to 1 p.m.
The City's parks and recreation facilities are now open to gatherings of up to 50 people. Park reservations will be accepted, and restrooms will begin opening the week of June 1 and will be cleaned and sanitized daily.
Playground equipment, basketball courts, volleyball courts and sports fields are open, but some are subject to limited use by up to nine people at a time.
UEC movie theaters in Elko are hoping to open June 19, after they receive more PPE (personal protective equipment). Details on seating arrangements were not available.
Places of worship were allowed to reopen Friday if they limit services to 50 people.
According to The Associated Press, a federal judge on Friday rejected a church's request for an emergency injunction that would allow it to exceed the cap.
Calvary Chapel Dayton Valley filed a lawsuit against the governor last week that argued the previous ban on religious gatherings of more than 10 people was unconstitutional.
While more and more businesses and facilities continue to open, the governor is still asking people to wear masks in public and to socially distance.
Businesses that are still not allowed to reopen include nightclubs, brothels and adult-entertainment.
Concerned about COVID-19?
Sign up now to get the most recent coronavirus headlines and other important local and national news sent to your email inbox daily.