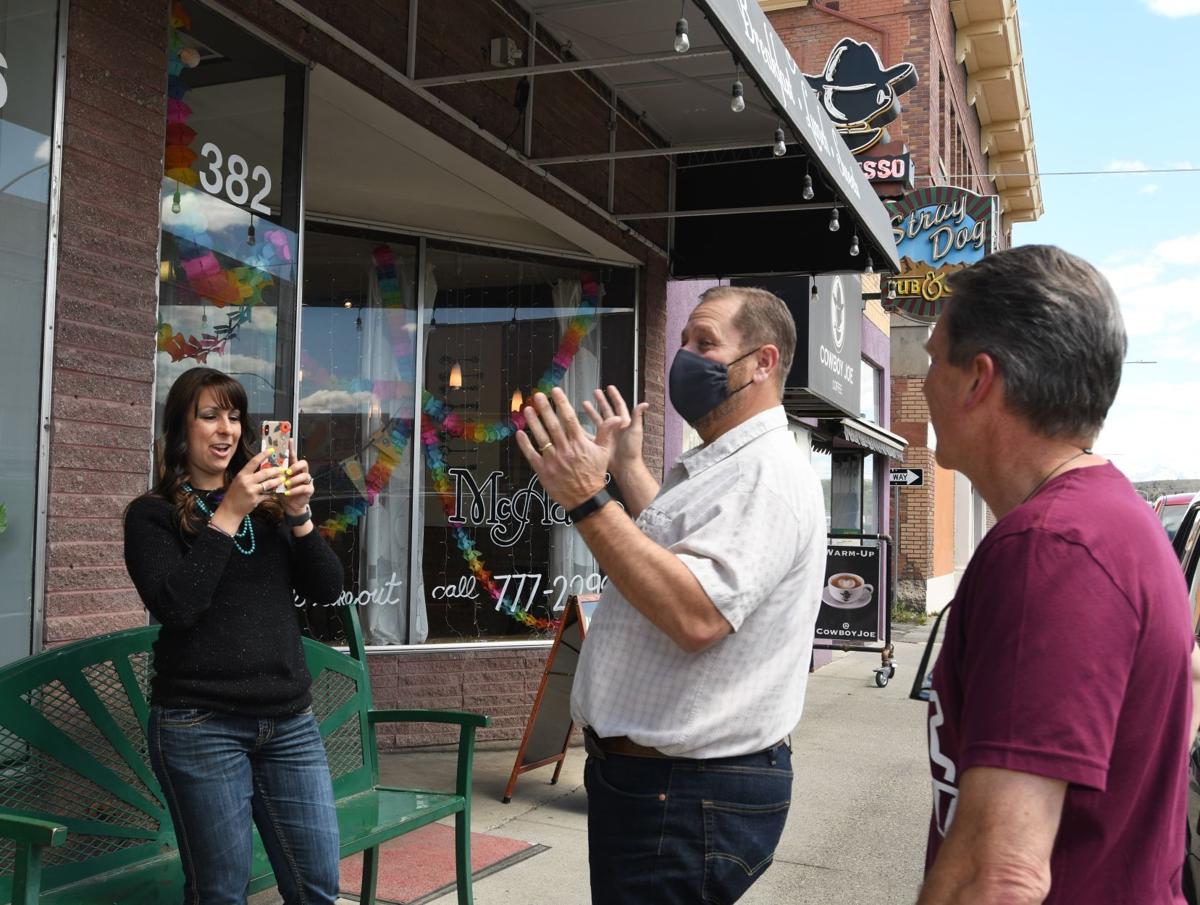 ELKO – The coronavirus pandemic created a huge wave of sickness and death in our nation. It also put millions of people out of work and crippled local economies.
In Elko, city and county officials are working hard to help local businesses recover from the lockdown. A new "Shop Local" campaign is scheduled to start this month.
"It's all part of the reopening/recovery process," said Elko Mayor Reece Keener. "The city has committed $30,000 toward advertising for a shop local campaign. We are just encouraging consumers to spend dollars with locally-owned businesses, particularly, the non-essential businesses that were forced to close during the shutdown."
Keener said that local restaurants owners, massage therapists, barbers, cosmetologists and nail technicians suffered under the lockdown.
"They were forced to close by the government and given no resources," Keener said.
"Automobiles are such a huge spend for consumers and because it is such a large sales amount there is a lot of sales tax that is generated from that. It is really important that consumers know that if they purchase an automobile out-of-state or down in Reno they still have to pay the sales tax when they bring the vehicle back to register it, but when it's purchased out of the area most of that money goes down to Las Vegas because it's apportioned on a per-capita basis. Most people don't realize that. Whereas, if it is sold here within the city, all of our sales tax stays local."
"It's important for consumers to remember that most of the "big box" stores in Elko stayed open during the closure and enjoyed somewhat of a monopolistic situation, while many small, locally-owned, non-essentials stores were forced to close," Keener said. "They are bruised and battered and we need to be conscientious and prop them up."
Elko County officials have indicated a willingness to contribute to the campaign with a $10,000 contribution during the current fiscal year budget, according to Elko City Manager Curtis Calder.
"The City of Elko will initially manage two contracts, Ruby Radio Corporation and Elko Broadcasting Company," wrote Calder in a county commission agenda. "Both contracts will contain a combination of airtime, digital billboards, website advertising and possible special events. The duration of the advertising will be throughout the summer and into the fall, with some advertising occurring in the lead-up to the Christmas holiday. Expansion to print media may occur at a later date, depending upon the overall success of the program."
County Commissioner Delmo Andreozzi, Keener and others have been taking part in an ongoing Facebook forum to educate the community about the disease, report on cases and help boost the local economy.