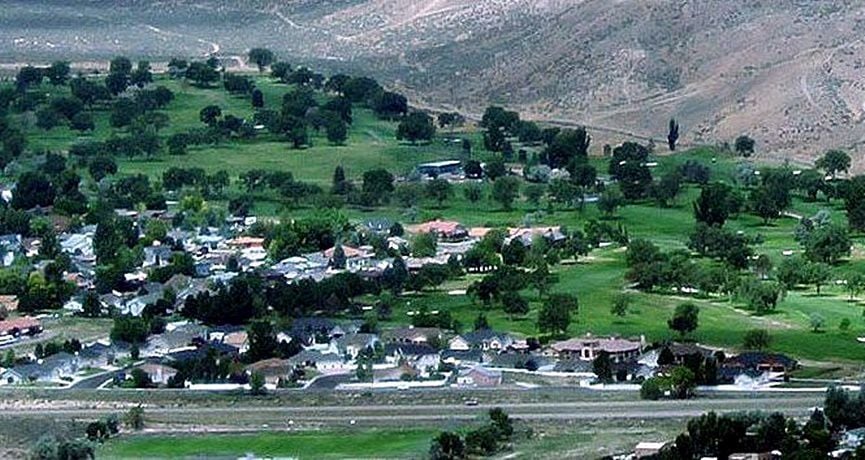 ELKO – The City of Elko can legally be in the bar business at the Ruby View Golf Course, although Duncan Golf Management will hold the liquor license, City Manager Curtis Calder said Thursday.
He said at the Elko City Council meeting that City Attorney David Stanton and a lawyer for Duncan checked into the legality.
"Both came to the same conclusion that under the arrangement we have with Duncan Golf Management that it is legal the way it is written, and the liquor license is under Duncan Golf Management," Calder said.
Wil Moschetti, who has served on the golf course finance committee, asked at the Jan. 26 council meeting whether the city could be in the bar business, and he told the council Thursday he had been "getting two calls, three calls a day" since that time about the question.
"The most telling of the calls are asking if the city is taking a 90% cut, who is the liquor license name going to be in, the City of Elko or Duncan Golf Management," Moschetti said in the public comment period.
Mayor Reece Keener said he knows "that the legality on that has been vetted. There is precedence for it that's standing," but he deferred to Calder because Stanton wasn't at the meeting.
"I don't think that's right, and probably 30 callers agree with me," Moschetti said. "But I am not in charge of anything."
Elko City Council at its Jan. 26 meeting approved a contract with Duncan Golf Management to manage Ruby View Golf Course with the stipulation that if after legal research showed the city could not receive revenue from liquor sales then the contract would be amended.
The contract with Duncan Golf Management of Reno is different than prior city contracts with golf professionals because the city can now receive revenue from all aspects of the operations, including from the sale of alcoholic beverages.
The arrangement allows the city to retain 90% of all golf-course revenue and pay Duncan an $8,000 per-month management fee, as well as a $50,000 advancement for start-up costs.
Calder said at the Jan. 26 meeting the earlier arrangements were "basically concession agreements."
Duncan Golf Management is required to provide a golf professional, collect all golf fees at the clubhouse, provide food and beverage services, put together golf tournaments, manage the rental of golf carts, set tee times, and manage a golf shop, but the city will maintain the golf course, golf carts and facilities and pay utilities.
The contract went into effect Feb. 1 and goes through Dec. 31, with a five-year renewal option.