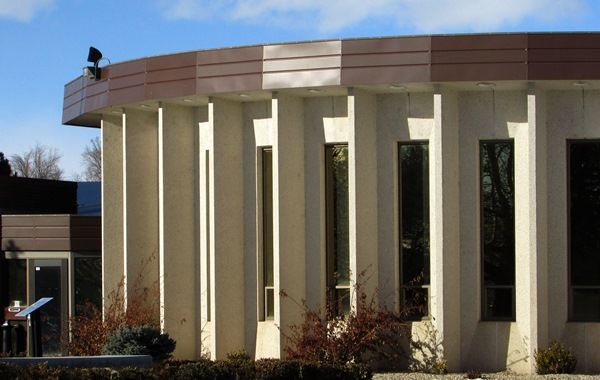 On March 24th, Governor Sisolak signed Emergency Directive 007, ordering the public to "not gather in groups of ten or more in any indoor or outdoor area" and "abide by social distancing practices by maintaining a minimum of six-foot distance between persons." This directive applies to both indoor and outdoor areas, whether privately or publicly owned. The directive does not apply to the gathering of persons living within the same household, homeless persons, or persons working at or patronizing "Essential" businesses.
According to Governor Sisolak's directive, any person not in compliance, after receiving notice from law enforcement, "may be subject to criminal prosecution and civil penalties under NRS 199.280, NRS 202.450, and other applicable statute, regulation, or ordinance." A copy of "Declaration of Emergency Directive 007," which is effective until April 16th unless otherwise renewed, has been posted on elkocity.com for review.
This latest Emergency Directive requires local governments to "limit the Nevada general public's use of recreational equipment, including without limitation, playground equipment, basketball courts, volleyball courts, baseball fields, beaches, or football fields, in a manner that causes the congregation of ten or more persons in a manner contrary to best COVID-19 disease mitigation social distancing practices." As such, the City of Elko is reminding the public that all City of Elko Parks & Recreation facilities will remain closed through April 19, 2020. These facilities include, but are not limited to:
• Parks & Recreation Office
• City of Elko Swimming Pool
• All City Parks & Sports Fields (excluding Cemetery)
Although many of the above referenced facilities cannot be physically closed, only limited use pursuant to the following CDC Guidelines is allowed:
• Please do not use Parks & Recreation facilities if you are experiencing any symptoms of COVID-19.
• Please practice social distancing and avoid close contact with others. The CDC recommends a minimum of 6 feet distance to help reduce the risk of spread between individuals.
• Do not congregate in groups of ten (10) people or more.
With regard to Ruby View Golf Course, gates will be open from 9:00 a.m. to 6:00 p.m. daily. The clubhouse will remain closed and NO cart access will be allowed. Only walking and "open play" golfing is allowed at this time, pursuant to the above referenced CDC Guidelines.
Concerned about COVID-19?
Sign up now to get the most recent coronavirus headlines and other important local and national news sent to your email inbox daily.