ELKO – George Floyd, an unarmed black man, died May 25, as a Minneapolis police officer knelt on his throat for 8 minutes and 46 seconds.
Soon afterwards, parts of the country erupted as public protests turned violent. People have been injured and killed. Private and public property have been destroyed.
Yet, protesters, and some American leaders continue to support the defunding and abolishment of law enforcement in various regions.
On June 24, citizens and officials came together during an Elko City Council meeting to approve "Resolution No. 12-20" in support of local and regional law enforcement.
Mayor Reece Keener read the resolution to the audience ending with, "Now, therefore, be it resolved and ordered by the Elko Council that the City declares unequivocal support for local and regional law enforcement officers."
Keener asked for public comment, and many took the podium.
"Thank you for taking this resolution under consideration," said Lee Hoffman, Elko County Republican chairman. "What's going on across our country right now is extremely painful to watch. As you know, our liberties depend on rule of law. There are way too many people in this country now who are outside of the rule of law and they are destroying public property and harming other individuals in the name of 'so-called' protests."
"I think it is extremely important that at least some public entities, some politicians take a stand because it seems like we are lacking that leadership at a higher level in this country," Hoffman said. "At the national and state levels, politicians are not seeming to have the courage of their convictions and doing what's right."
"Mr. Mayor and City Council, I can't tell you how much it means to the men and women in the Elko Police Department that you put out this proclamation," said Elko Police Department Lt. Mike Palhegyi. "We're working in some very trying times right now. We are truly blessed to work in a community where we have support, not just from our city leaders, but from the community at large. It makes it a whole lot easier to deal with all this negativity that is going on."
"I spent almost 40 years in law enforcement in the public and private sector," said retired Elko Police Chief and Undersheriff Clair Morris.
Morris is a 2020 candidate for the Elko City Council, as Councilman Roberts Schmidtlein steps down.
"My biggest concern right now is that we are going to see a mass exodus of law enforcement," Morris said. "I hope we don't see this in Elko, but we are already having trouble getting qualified recruits to apply for the jobs. There are openings probably in every agency in the state. People who are close to retirement are going to retire. The kids fresh out of college are going to take a second look at it and say, 'I'm not really sure I need to get into this business,' and that's sad, because that is what we need. We need these people who have the years of experience to stick around so we don't have problems like they have had elsewhere."
"The idea of not supporting law enforcement when I was younger was unheard of," said Edward Morgan, a 35-year law-enforcement veteran. "If we let this continue across the nation where people are taking over parts of our cities and so on and so forth and setting up their own town, and we don't stand up, we are going to lose this whole country."
"The source of news that is happening in the country today is pathetic," said former Elko Mayor Chris Johnson. "What we need to do as citizens of this country is that we need to go to the source so we get our own information so we know what is right, what is real and base our own opinions on that. All of this chaos that is happening across this great country is going to be stopped by citizens like us that will stand up and say what's right and what we are going to do about it. We are going to make the difference when we go to the voting box, but we need to get everybody there to vote."
"It was my great pleasure as former mayor to learn more about what police do for us on a daily basis," Johnson said. "I realized I did not know all of the things police were up against. That was one of the reasons why I wanted to be an elected official so I could learn more about what is going on inside. It's amazing how on a local-government level what we don't know about and what we take for granted. I get up in the morning and I drive to work and I know I have no worries whatsoever to get from my house to work on a daily basis. It's because we have police, because [we have] law and order."
Demolition of old Elko Police Department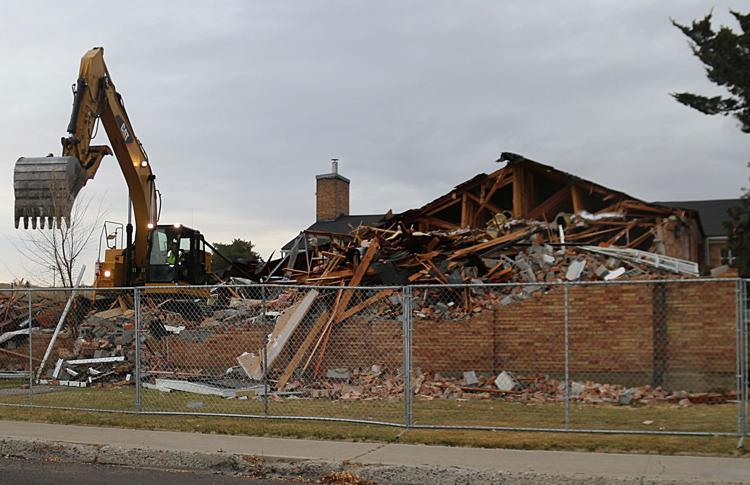 The old Elko Police Department comes down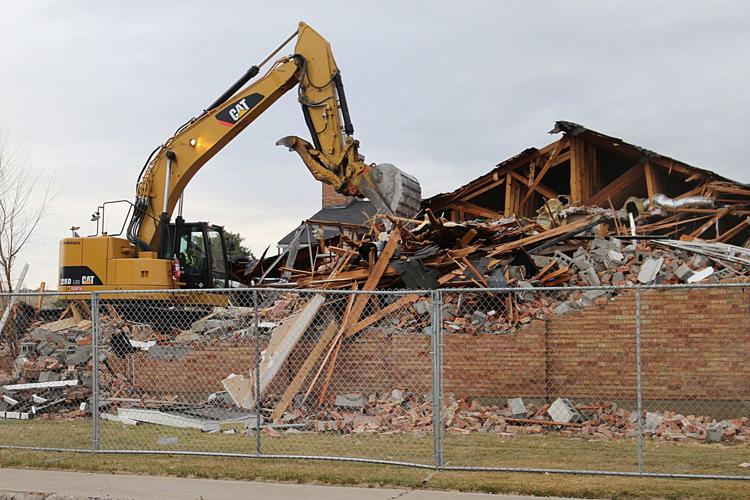 Equipment tears down old Elko Police Department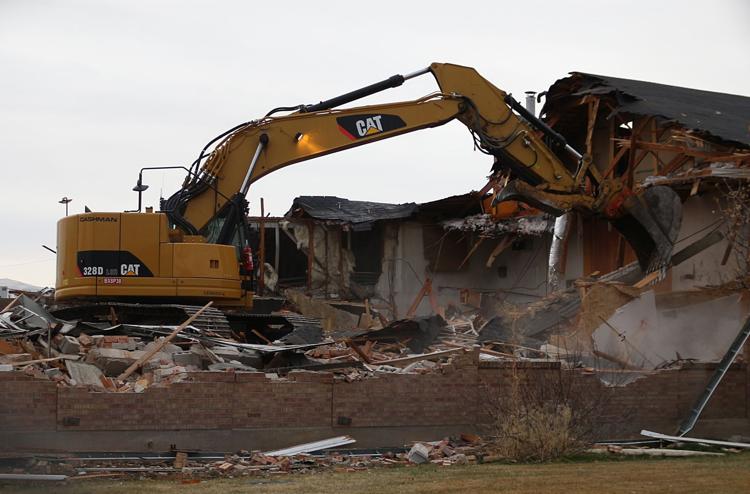 The former Elko Police Department building

Basketball hoop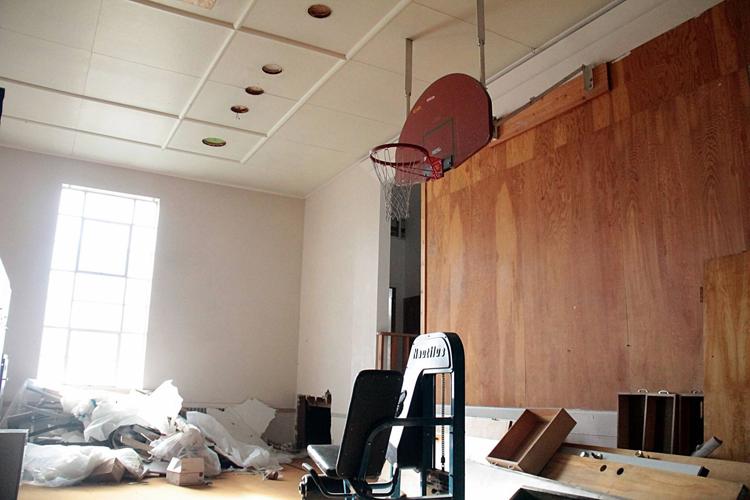 Door and bathroom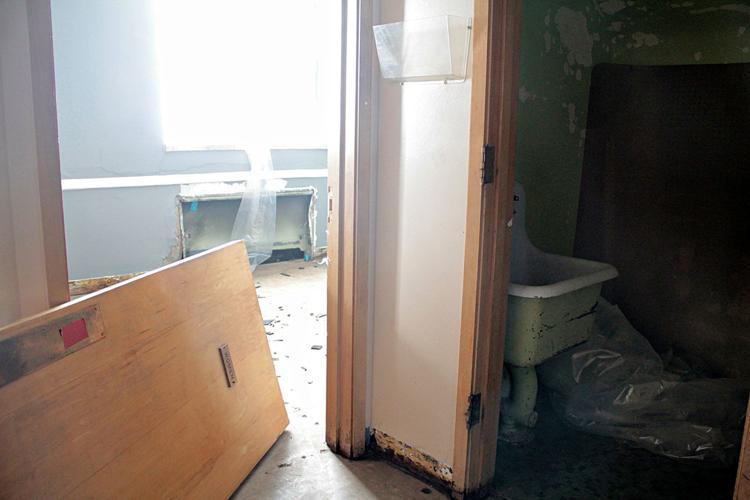 Evidence lockers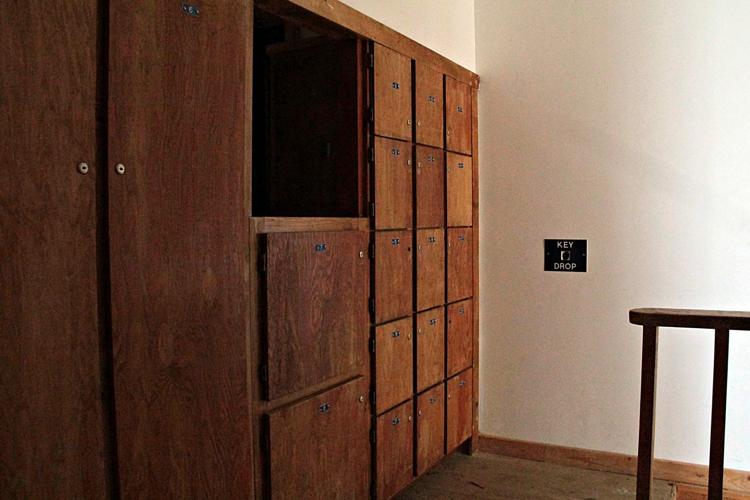 Front desk reflection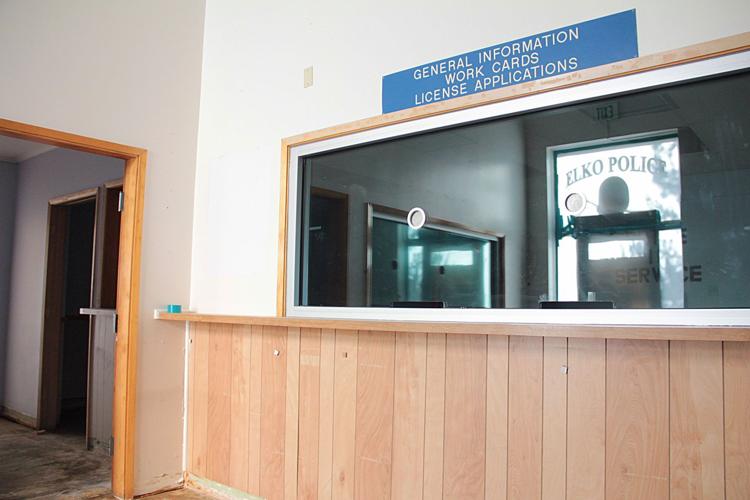 Front door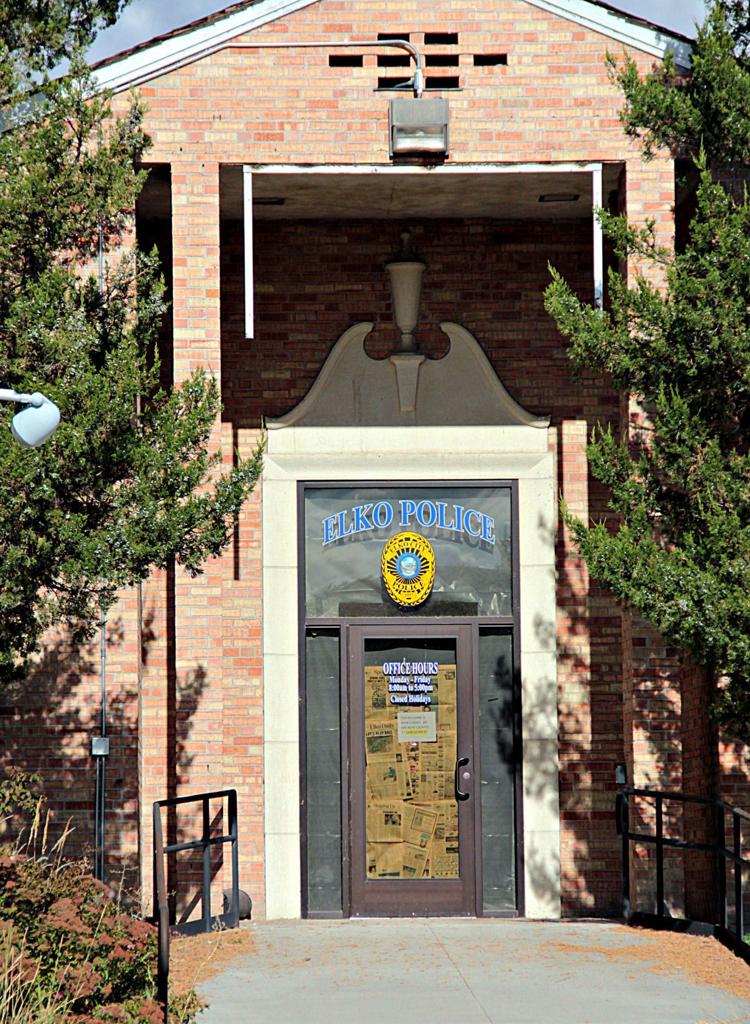 Interior behind glass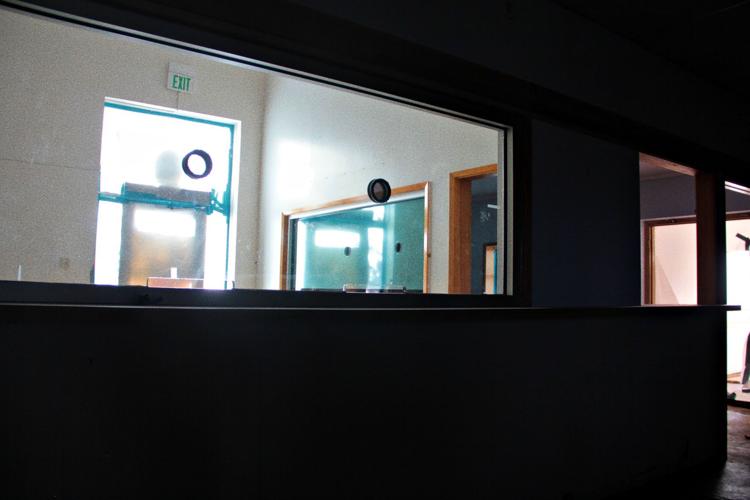 Outside of the police department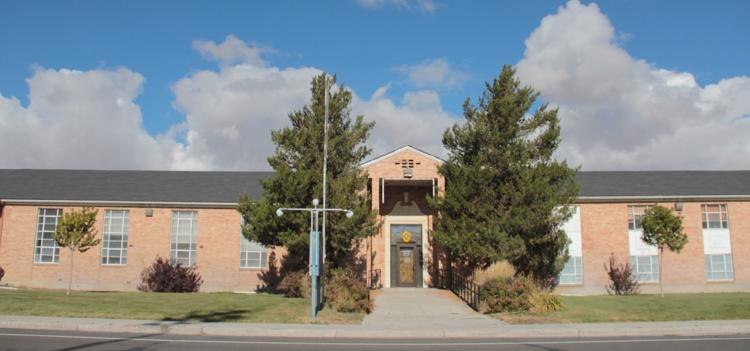 Pride in Service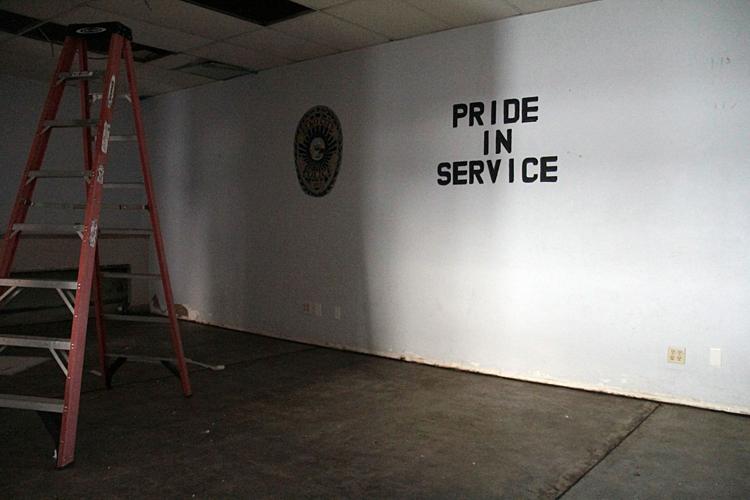 Stairwells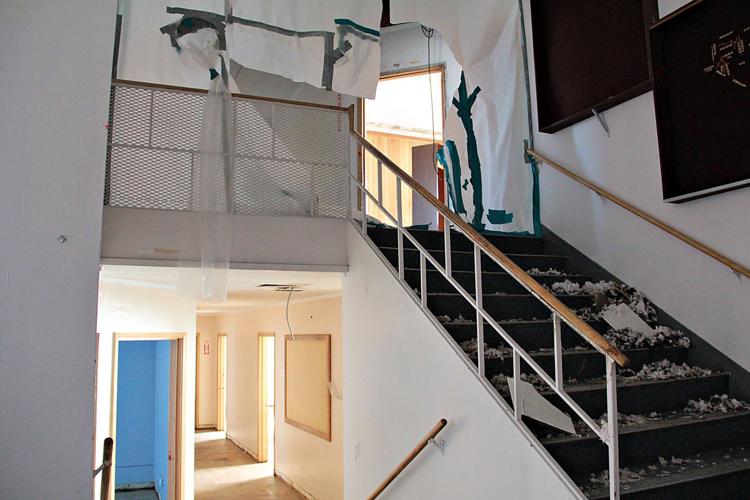 Old Elko Police Department dedication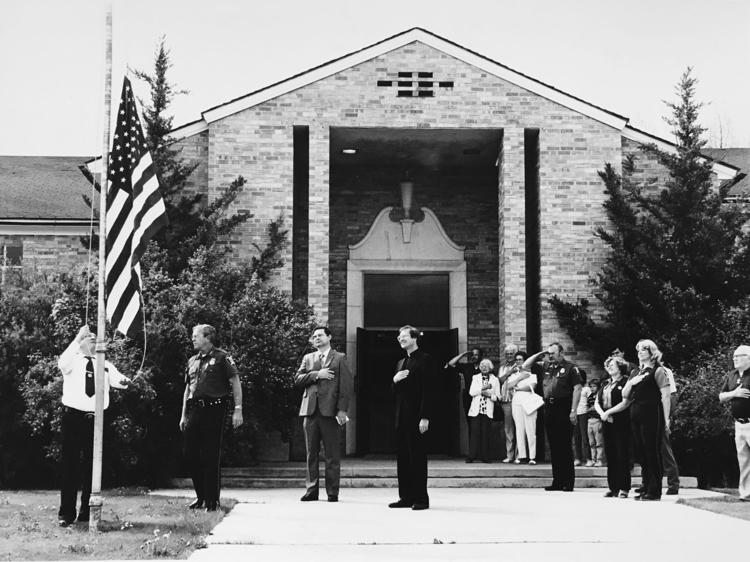 Get local news delivered to your inbox!
Subscribe to our Daily Headlines newsletter.