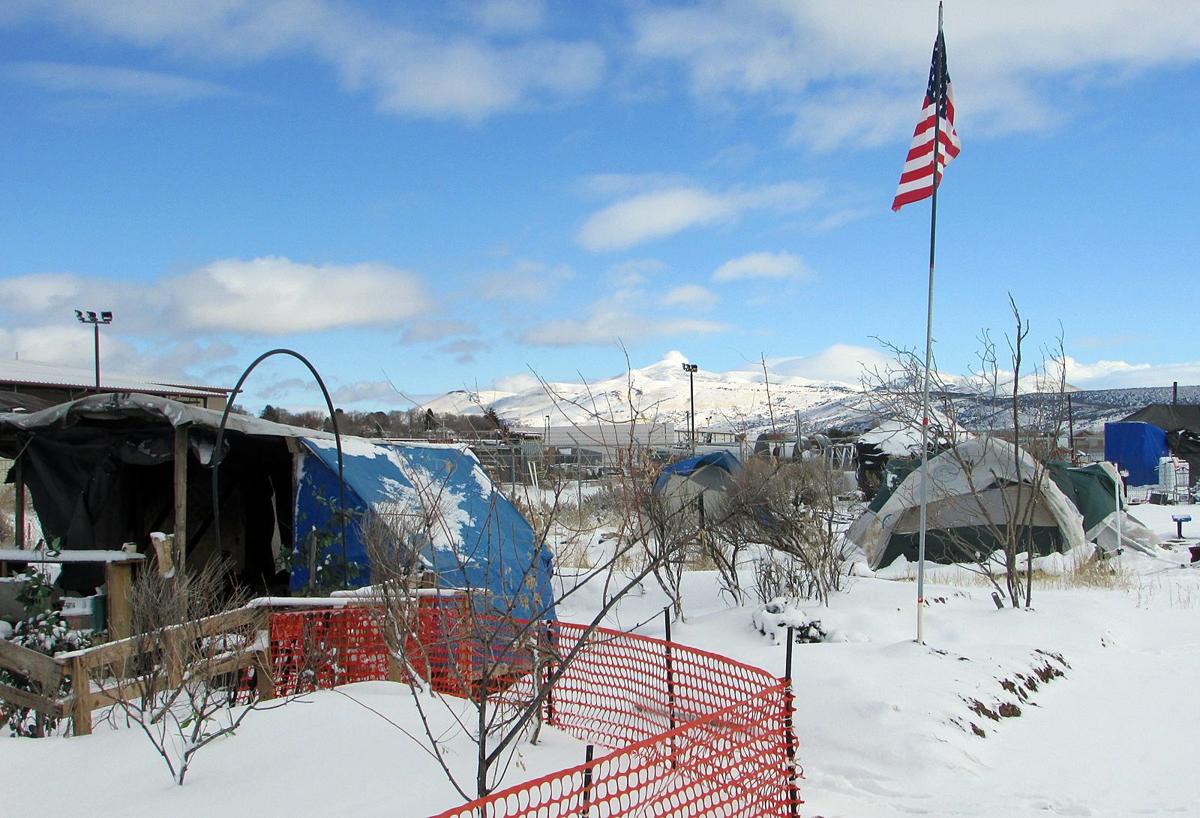 ELKO – Registered residents of Elko's Humanitarian Campground who use drugs will have access to new, free syringes under a program that aims to prevent the spread of diseases and encourage users to seek treatment to overcome their addictions.
Elko City Council agreed to instruct staff to prepare a revocable agreement between the city and Trac-B Harm Reduction Clinic of Las Vegas to allow the syringe services program, with Richard Cusolito managing the Elko effort. He is certified as a client outreach specialist.
The agreement must come back to the council for approval, according to Assistant City Manager Scott Wilkinson.
Mayor Reece Keener said that while he is "very down on IV drug use," such drug use is a reality, and he feels the needle program could be good "particularly if we really key in on the recovery aspect and get these people clean and sober."
Councilwoman Mindy Simons said the Elko drug court has shown a cost savings and people doing well with treatment for drug use, and while she "doesn't know if this fits in the same category" she believes the city program "sounds like it is worth a try."
Chelsi Cheatom, program manager of Trac-Be Harm Reduction Clinic in Las Vegas, told the council at its Jan. 14 meeting the clinic was started in "direct relationship with the opioid crisis that's happening across the country," with emphasis on stopping the spread of HIV and hepatitis C and getting users into treatment.
She said drug users are three times as likely to stop drugs and get into treatment under a program that provides chances to reach the users through the needle exchange. Users are required to turn in their used needles to get new ones.
Rick Reich, program director for Trac-B, said the clinic is funded through grants and donations. The federal government doesn't fund programs related to illicit drug use, but he said the state has encouraged pushing the program out into Nevada beyond Las Vegas.
Reich said he chose to focus on eastern Nevada, but "what we do not want to do is we don't want to push anything that is something the people of this community aren't comfortable with." He said they don't expect 100 percent support for the project.
You have free articles remaining.
In Las Vegas, users get 30 syringes at a time and are required to bring in their old syringes. There also is a vending machine for new needles, with a box for the old ones. The Las Vegas clinic has given out roughly 1.25 million syringes since February 2017 and collected about 750,000 used ones, although the number of returns "is steadily going up," he said.
Syringes that are the same as those used for insulin injections cost 6.5 cents each, while Reich said he has seen syringes sell for up to $3 on the street.
Councilman Chip Stone asked for a response to a likely question from the public that providing free, new needles would be enabling drug users, to which Reich replied that people are using the drugs anyway, so the program enables them to not spread disease and boosts chances to get them into treatment.
Cusolito said he has been working with the homeless in Elko since before the city opened the camp and he knows users are sharing needles, which spreads diseases. He said his goal is to stop the spread of diseases.
Elko Police Chief Ty Trouten told the council a lot of drug users won't seek treatment, but the Trac-B program is valid and has benefits. However, he said there are people at the campground that won't even use the Dumpsters or portable toilets, so he had doubts they would bother to get new needles.
The campground is on Hot Springs Road, and resident register with Friends In Service Helping (FISH). Wilkerson said the agenda item addressed the camp only, however, council members wondered about others in the community having access to new syringes.
Wilkerson said he thought it would be "too disruptive" for drug users outside the camp to come to the campground for new needles.
City Attorney Dave Stanton said the needle program is legal, and if the city is acting in good faith when it provides new syringes, state law "gives the city immunity" from liability lawsuits.
Councilman Robert Schmidtlein wondered about a good trial period for the needle exchange program, such as six or nine months or a year, but the council consensus was that there will be regular reports on the program, which can be cancelled at any time.
Reich also told the council the Las Vegas clinic provides condom kits to prevent the spread of sexual diseases and wound-care kits, as well as naloxone for overdoses, in liquid form, but not nose spray.